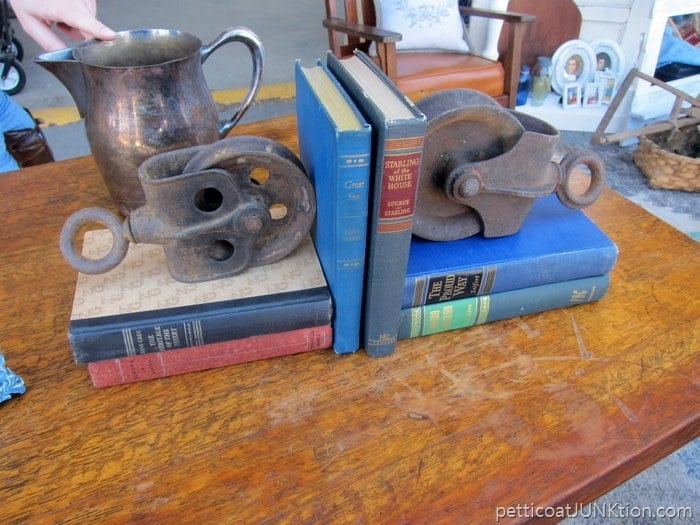 Pulley Bookends
Industrial Decor Ideas
The JTS and I went to the Nashville Flea Market on Saturday. The weather was perfect and apparently everyone was ready to get out and do something. The market was closed in January because of bad weather but this month it was hoppin'.
I wanted to share a few ideas for decorating with junk……things I spotted while shopping…..like the rusty pulleys used as bookends. Isn't that a fun idea. You guys know I love anything rusty. Now I'm on the hunt for some inexpensive pulleys.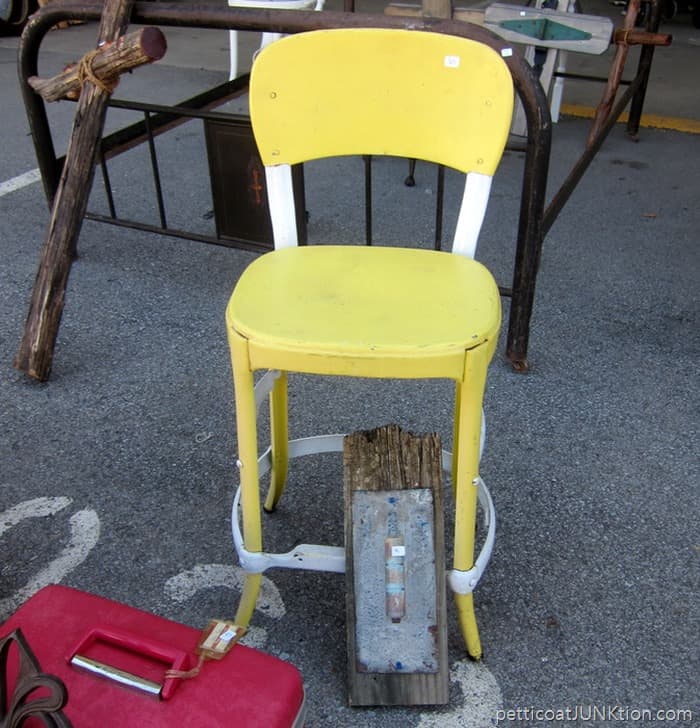 I also spotted the float (drywall tool) nailed to a piece of barn wood. That would make a great kitchen towel hanger or an anything hanger. I see these floats all the time but can never think of anything to do with them. Now I know.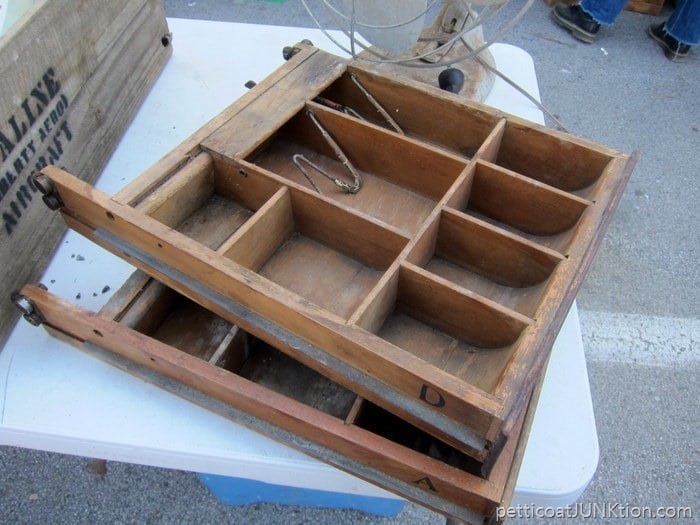 Petticoat Junktion is a participant in the Amazon Services LLC Associates Program. As an Amazon Associate I earn from qualifying purchases.
I bought one of these cash drawers. I think it will make a nice wall display of some kind.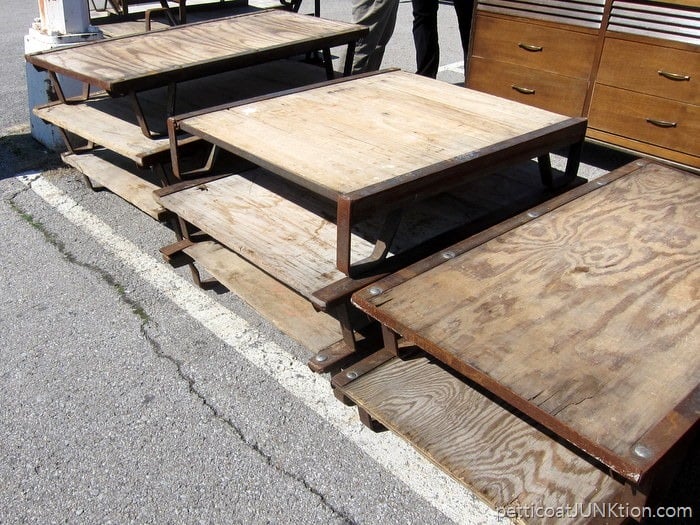 Do you guys know what these are? Maybe you can tell me because I don't have a clue. I think two of them stacked on top of each other would make the perfect coffee table. By themselves they are a little short. Of  course they would need cleaning up. I would leave them natural with a coat of wax. What would you do with them? Paint them?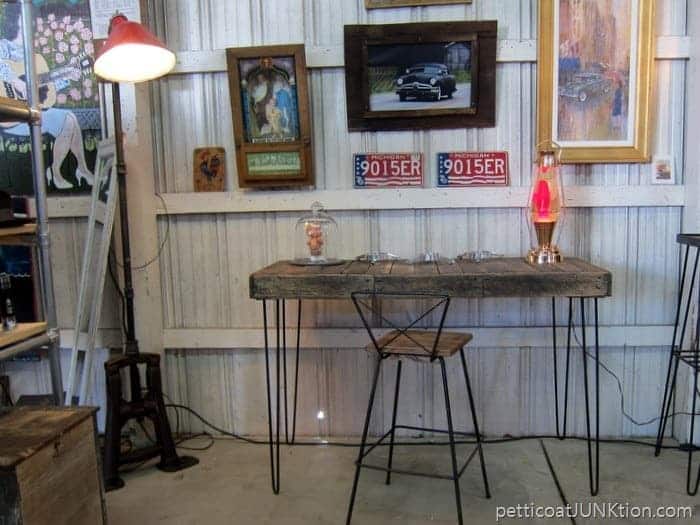 This booth was in one of the buildings. I very seldom go inside to shop but I'm glad I took a peek this time. This vendor is The Munkey Wrench from the  Cookville, Tennessee area. His rustic industrial creations are perfect. Love the barn wood table top with the hair pin legs.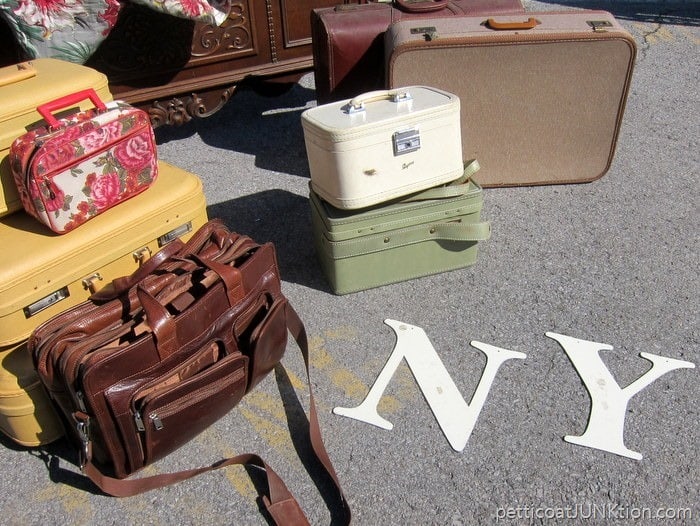 A couple of metal letters and fun luggage.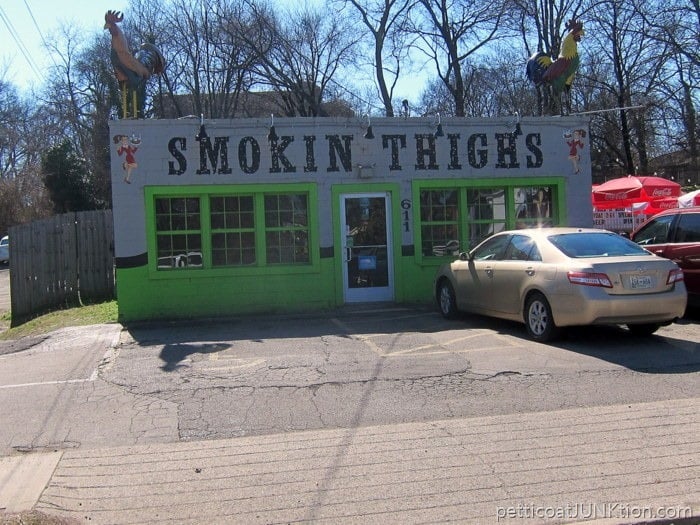 Remember me telling you the market was crazy this month with people everywhere? We were stuck in traffic for about 30 minutes waiting to get into the parking lot. Since we were just sitting in traffic it was a good time to take a photo of the "Smokin Thighs" Restaurant. The name makes me smile every month when we go to the market.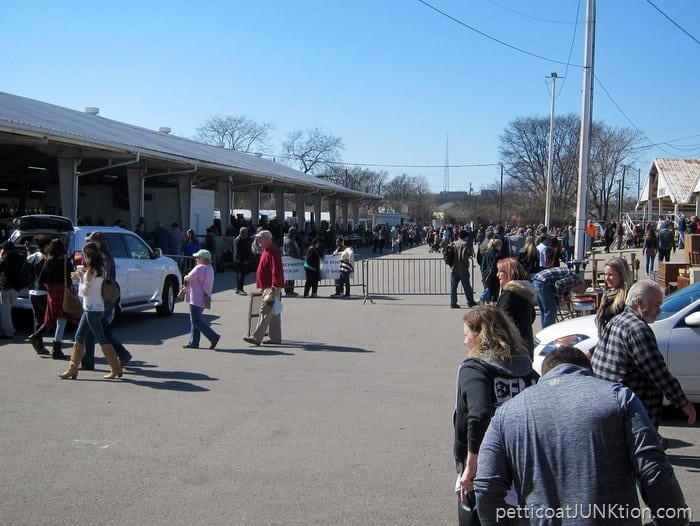 A look at one of the open sheds with shoppers.
Hope you enjoyed the trip to the Nashville Flea Market! You can find Everything You Always Wanted To Know About The Nashville Flea Market by clicking that "pink link".
What did you think of the industrial decor ideas? Maybe you don't care for industrial decorating. That's okay.
Coming up this week I have a furniture makeover (very bright!), a junk craft, and something else to be determined later.
Have a great day!
Click here to have Petticoat Junktion updates delivered to your email for free!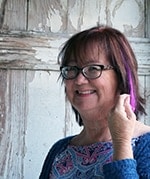 Kathy Owen is the creative guru, content creator, photographer, and worker bee behind the popular Home Décor DIY Blog Petticoat Junktion. She focuses on reinventing found treasures and decorating her home Get all the nitty gritty on Kathy here.