Thanks for stopping by for part 2 of the July Nashville Flea Market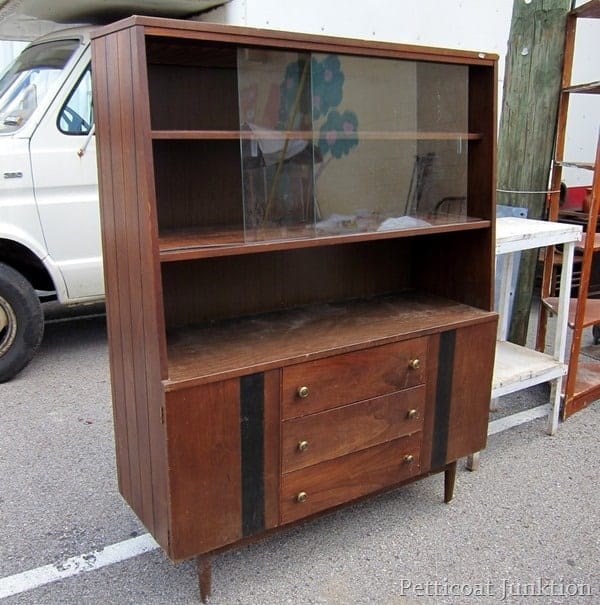 I returned for a second look at this Mid-Century Modern buffet and hutch only to find a lovely young lady checking it out.
We ended up talking paint options and she purchased it.
Oh well, you snooze…you lose.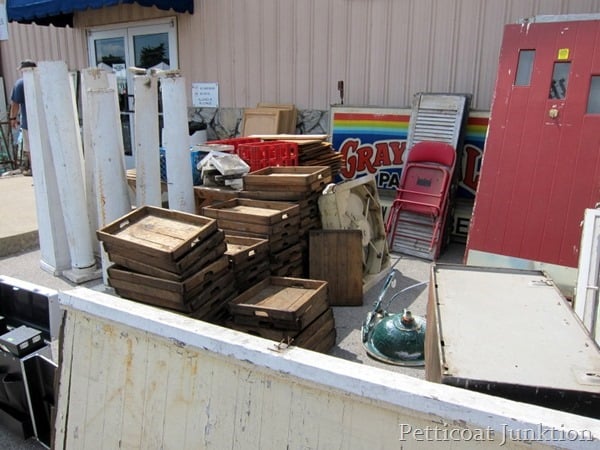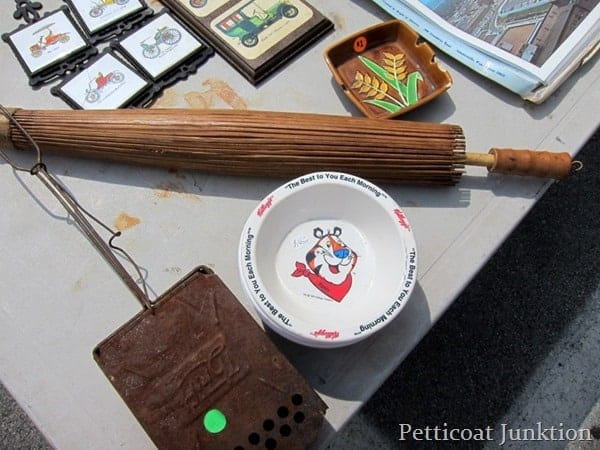 I remember when these bowls were new!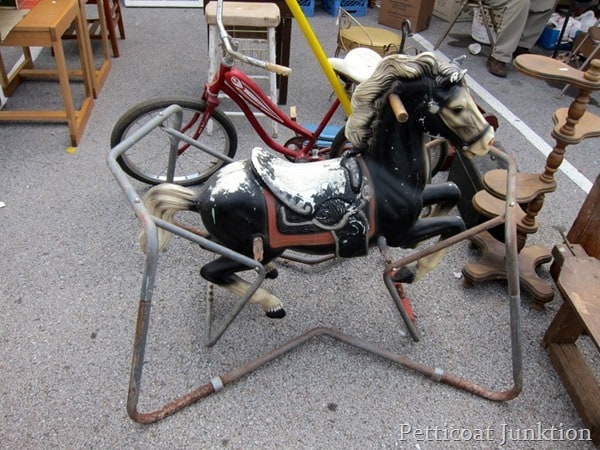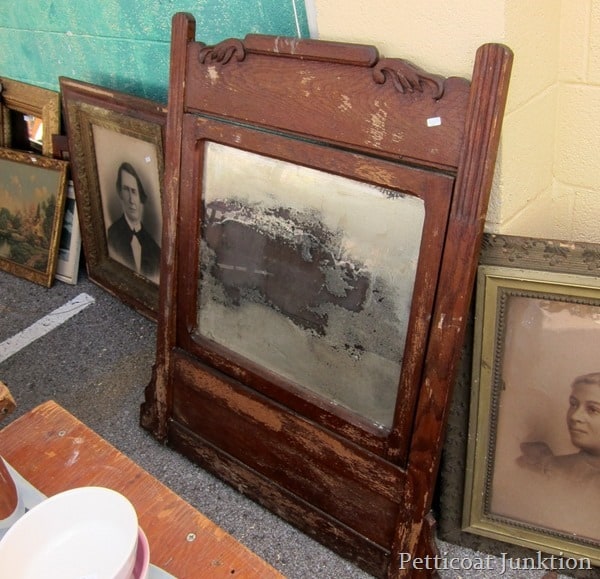 love this mirror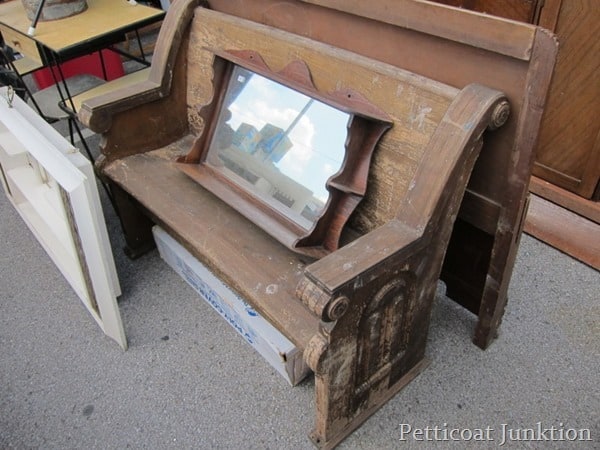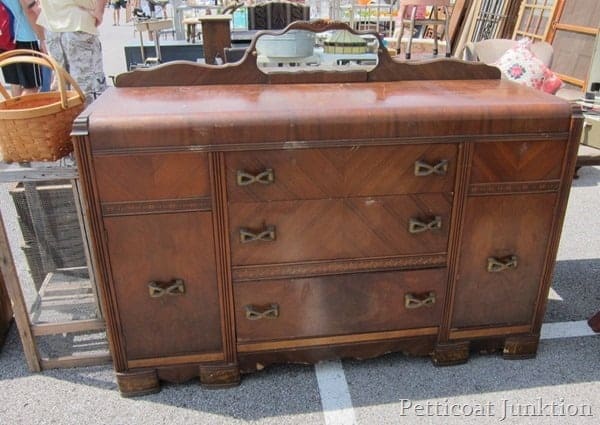 this waterfall buffet came home with me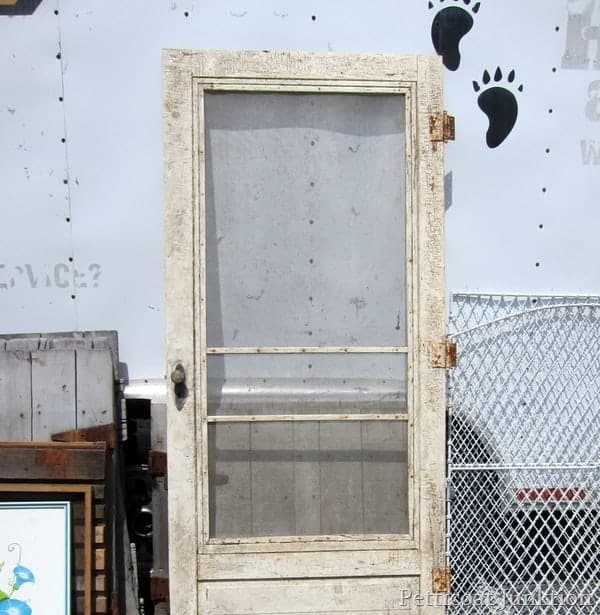 cool chippy door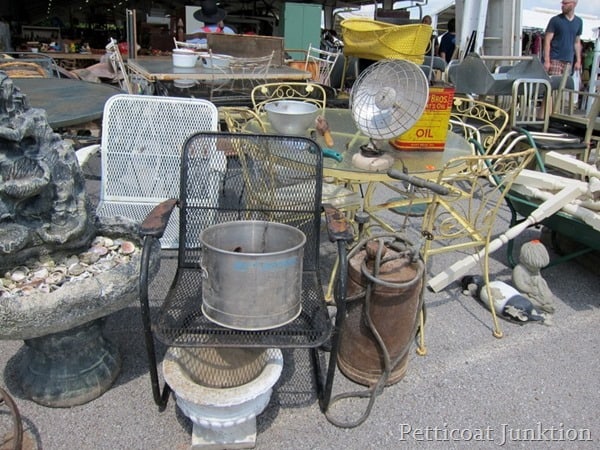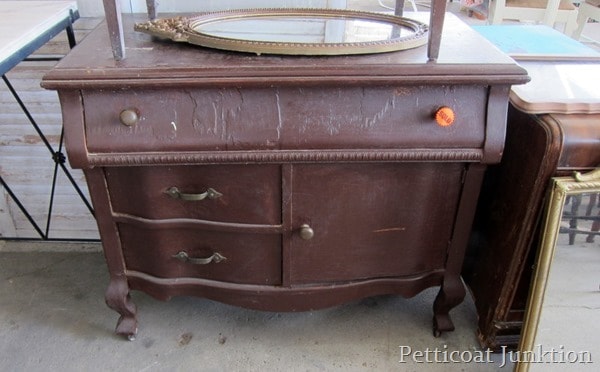 I bought this piece too.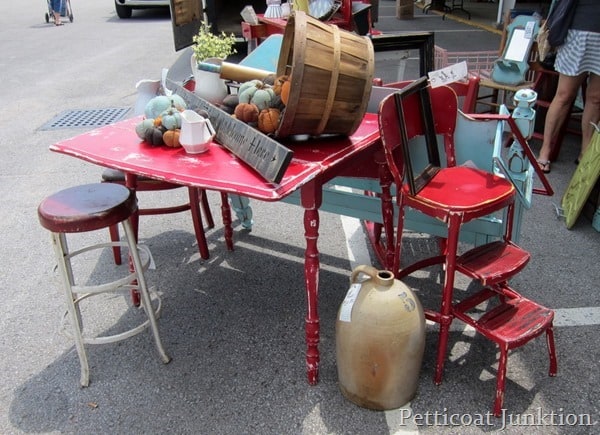 Red Love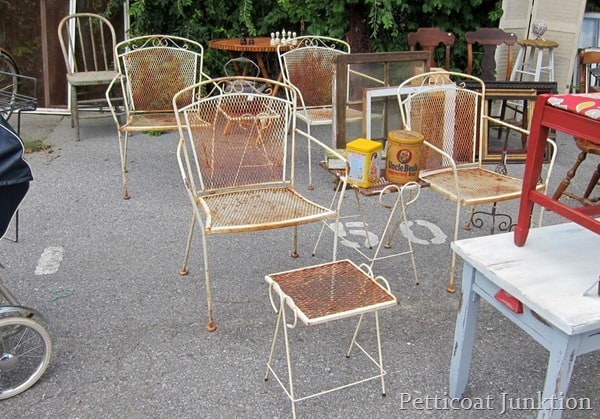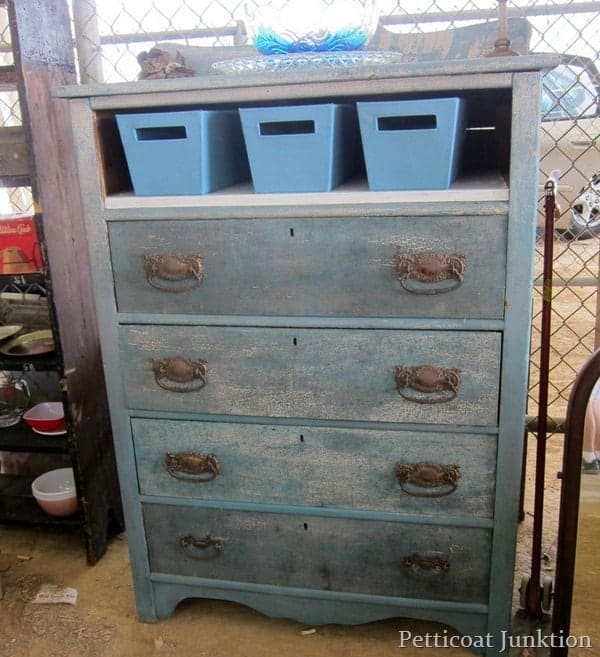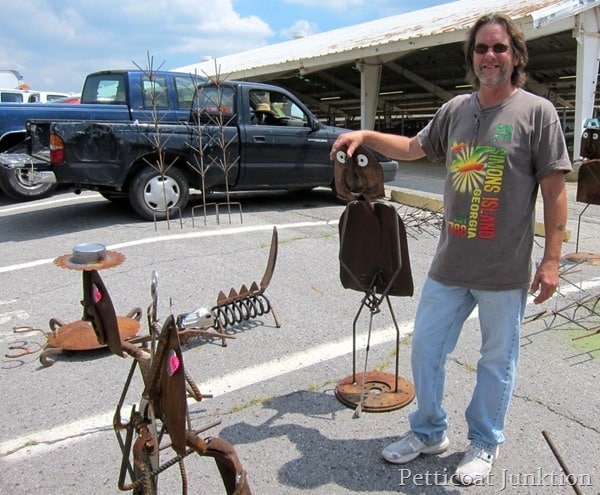 This is Jim with Bradley Metal Works.
We talk almost every month.
I love his metal assemblage art.
What did you like best from this Nashville Flea Market trip?
What about the furniture I purchased….any makeover ideas?
Have you ever been to an Ikea?
You can leave a comment below.
If you don't have a blog….that's ok…you only have to leave your name (first name is ok) and your email address, then your comment. Your email address will not be shown on my blog. It is to prevent spammers from leaving comments.
Have a great weekend.
Kathy
get free updates from Petticoat Junktion…
On Facebook Petticoat Junktion
On Twitter Petticoat Junktion