I'll have a furniture reveal tomorrow, promise.
And a craft project on Wednesday, promise.
With Easter and grandkids last week…… well I had lots of fun…….
bowling,
shopping,
going to the movies,
playing games at Chuck E Cheese
…… but not a lot going on in the painting and crafting department!
Or, maybe those are just excuses.
Anyway, I know ya'll love pictures from the Nashville Flea Market so here is the last of them from the March market.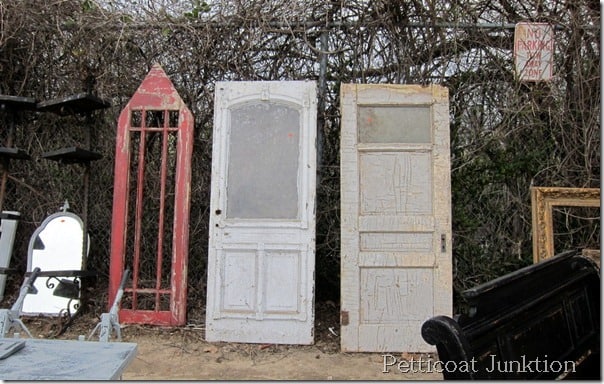 love the red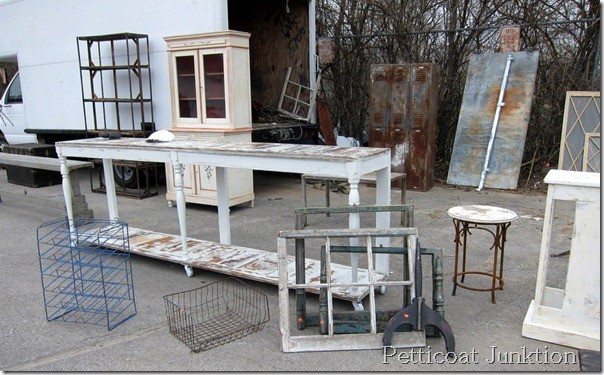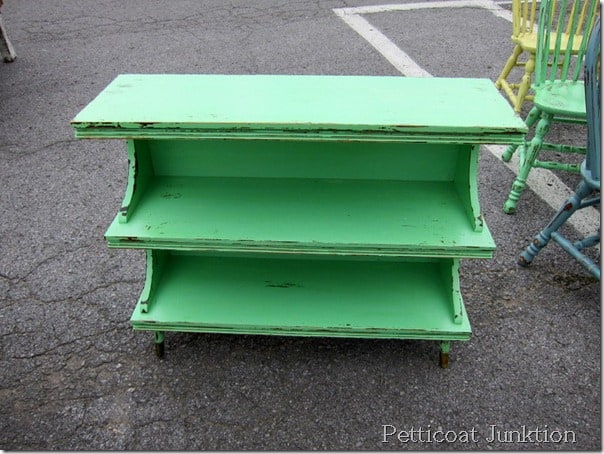 This piece and the next are by Debbie of Crabtree Corner in west Tennessee.
I love her painted furniture.
This bright green is calling my name.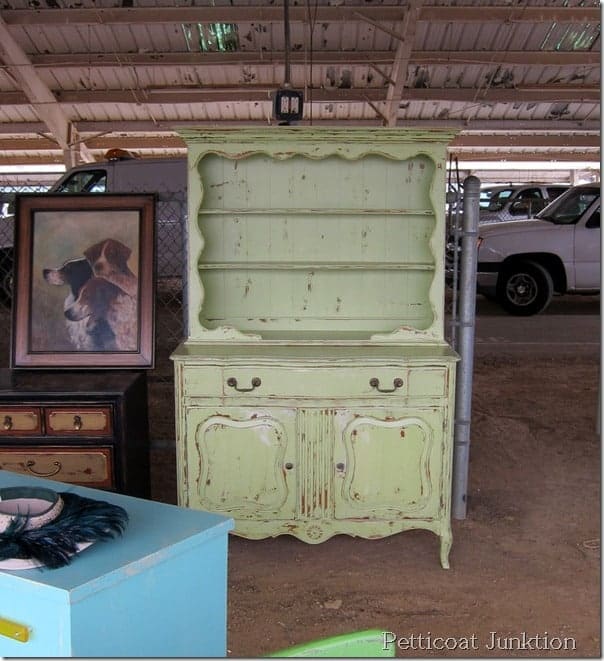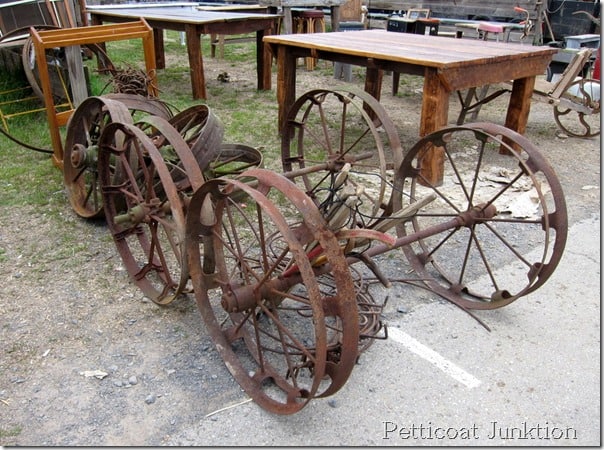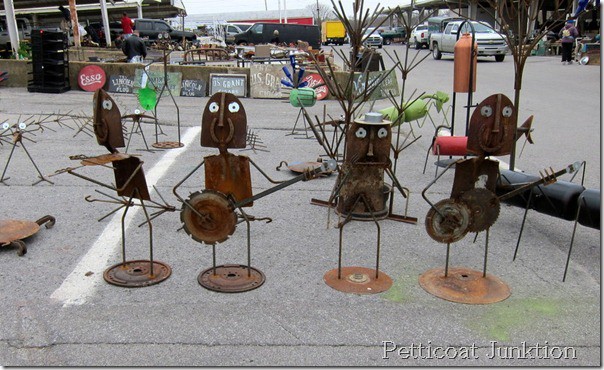 Love this guys stuff too. It always makes me laugh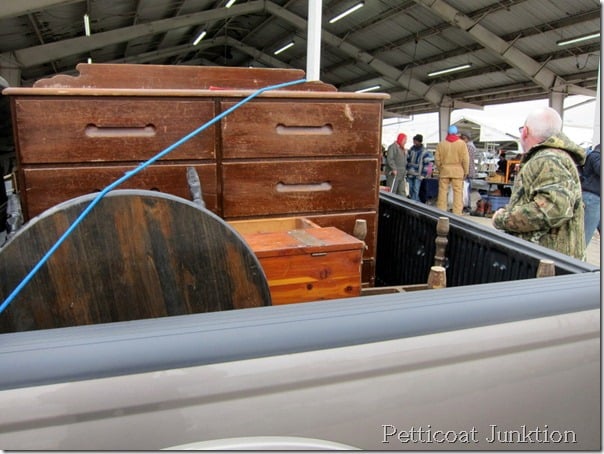 loaded up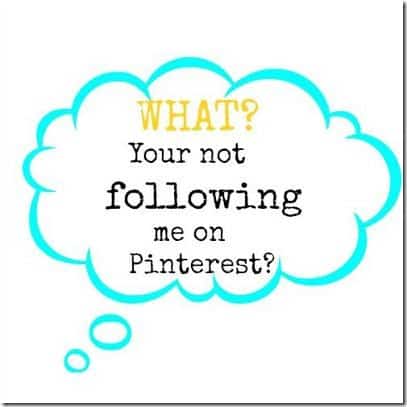 Thanks for stopping by,
Tomorrow I'll have a project reveal, color YELLOW.
Sign up for emails in the top right sidebar.
Like me on Facebook here.
I do the happy dance for a Facebook like.
Kathy