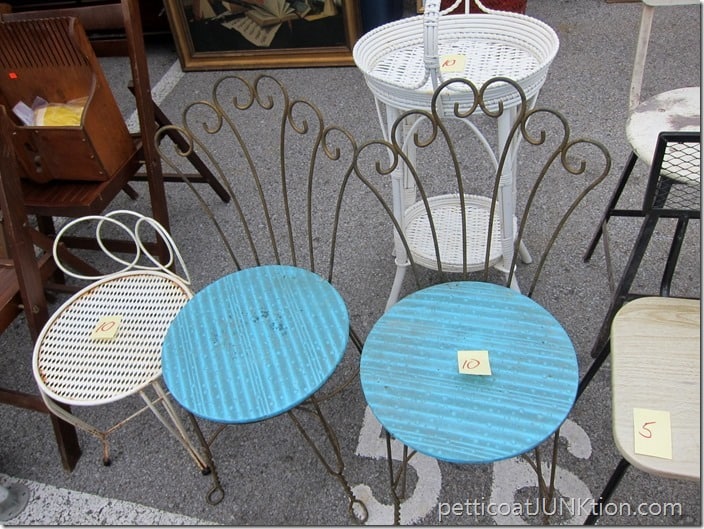 Vintage Wrought Iron Vanity Chairs
Nashville Flea Market
I bought the pair of vintage wrought iron vanity chairs at the November Nashville Flea Market. I liked the style and the turquoise seats. Anytime I run across a pair of chairs that's a plus too. At first I thought the seats could be cleaned up and that the black stripes were part of the design. Looking at them closer I'm not so sure. I'm thinking I might keep them and put them in the granddaughters bedroom. Not yet sure about paint colors but I was thinking of using turquoise faux fur for the seats. Wouldn't that be cool. It would definitely be girly!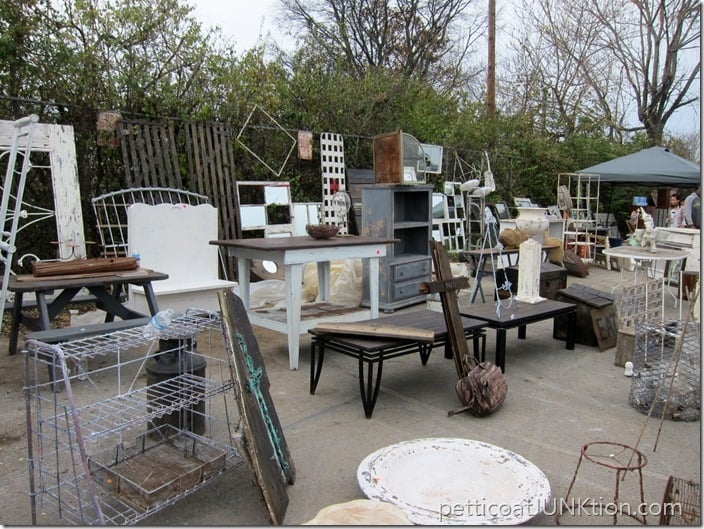 I always look forward to seeing what this vendor has for sale. I can't buy any of it because it's on the pricy side. But he does have the coolest stuff.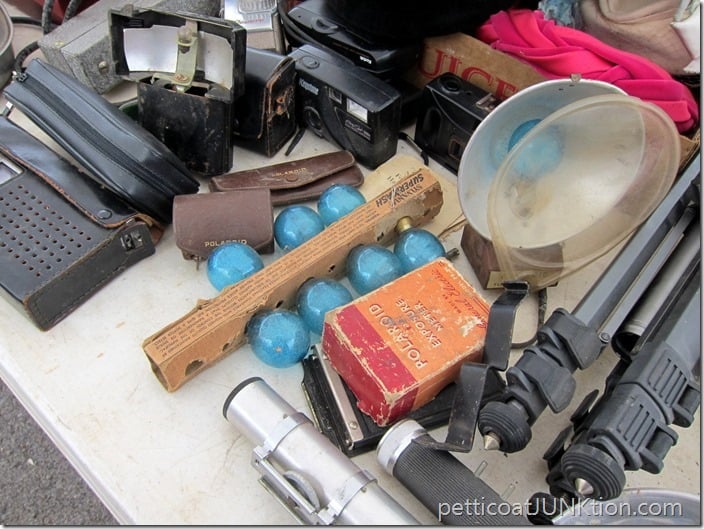 I bought the turquoise Sylvania SuperFlash camera bulbs. What can I say, I liked the color. Not sure what to do with them. I also got a box of the really small flashbulbs. Another purchase not pictured are a few vintage carpenter's wood folding measuring things….not sure of the proper name.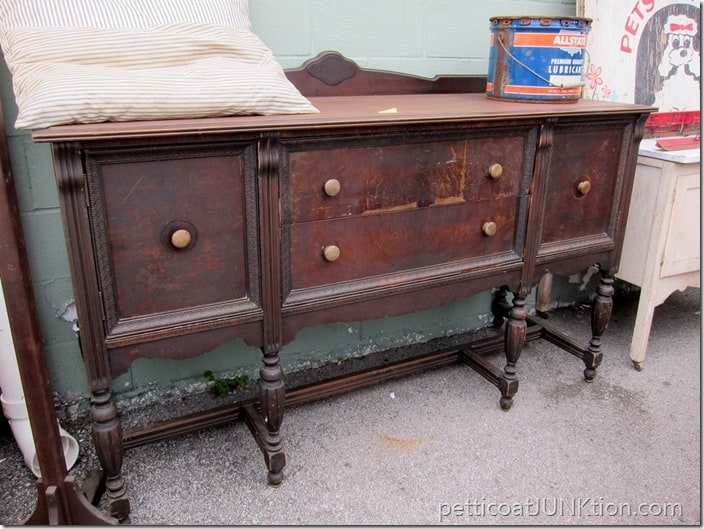 The sideboard was out of my price range. I love these pieces and once painted they sell fast. I just can't find any cheap enough to buy and resell.
The suitcases and chairs are nice. The collection is what looks good. If there was only one suitcase I don't think it would have caught my eye.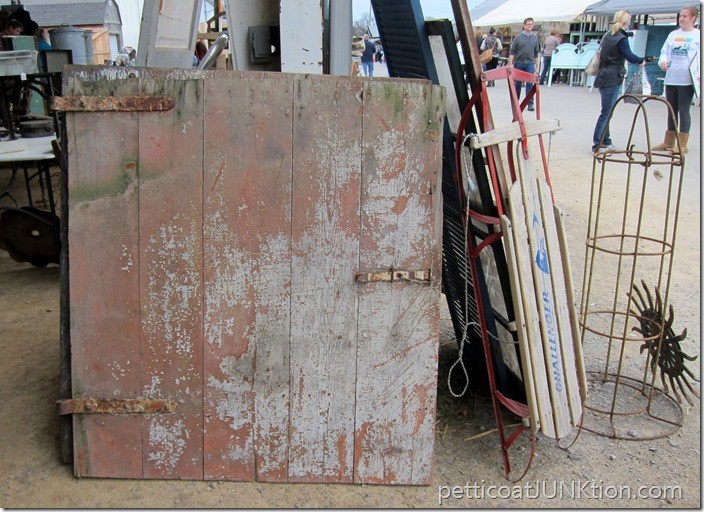 Reclaimed wood gate love.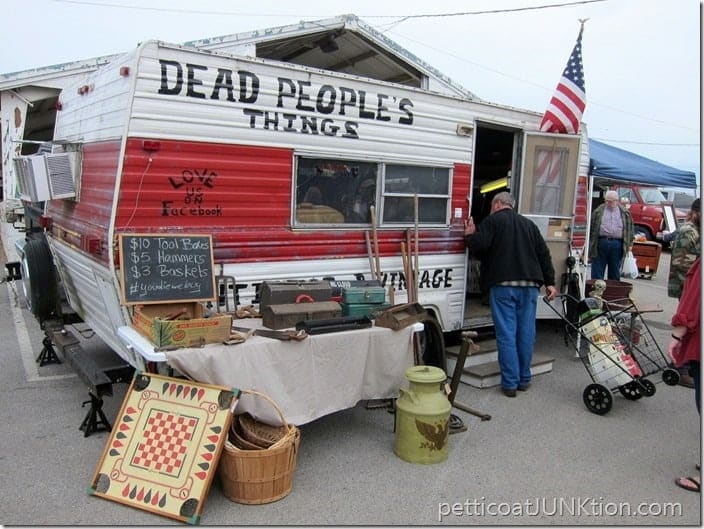 Hahahahaha, I had to stop in and talk to the Dead People's Things vendor. Too cool. The trailer draws a lot of interest.
That's it for the Nashville Flea Market tour. Don't forget I have two giveaways going on. You can click the photos or pink text links below to get to the entry page. Leave me a note about the flea market and tell me your favorite thing or give me an idea for the flashbulbs.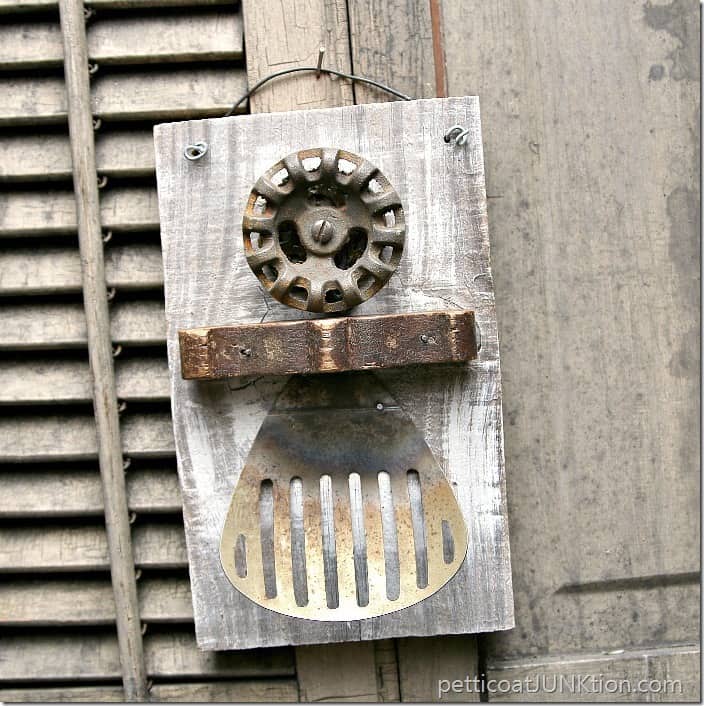 RosaAnne Assemblage Art Angel Giveaway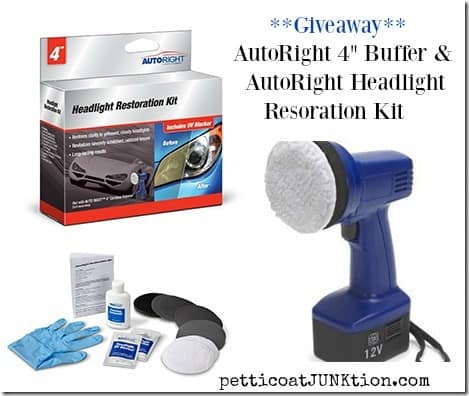 Have a great weekend!