It was definitely a little chilly at the Nashville Flea Market this month.
But neither sleet, not snow…..oh wait….that's the postman.
There are very few things that can keep me away from the flea market and bad weather isn't one of them.
I'm glad I went because I found lots of cool junk treasures.
Petticoat Junktion is a participant in the Amazon Services LLC Associates Program. As an Amazon Associate I earn from qualifying purchases.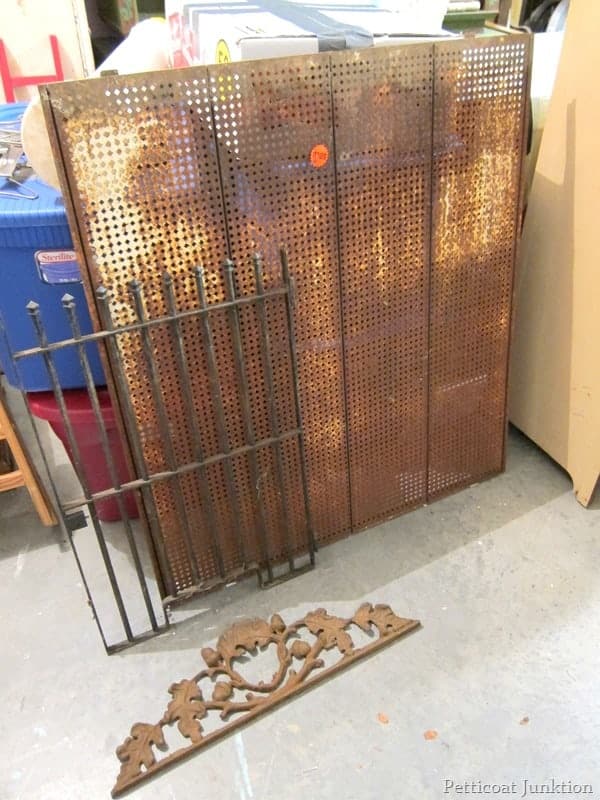 detailed salvaged wrought iron and metal salvage
I fell in love with the large perforated metal piece. I don't know what it is or where it came from….but I like it.
Also love the oak leaf and acorn iron work and the black gate.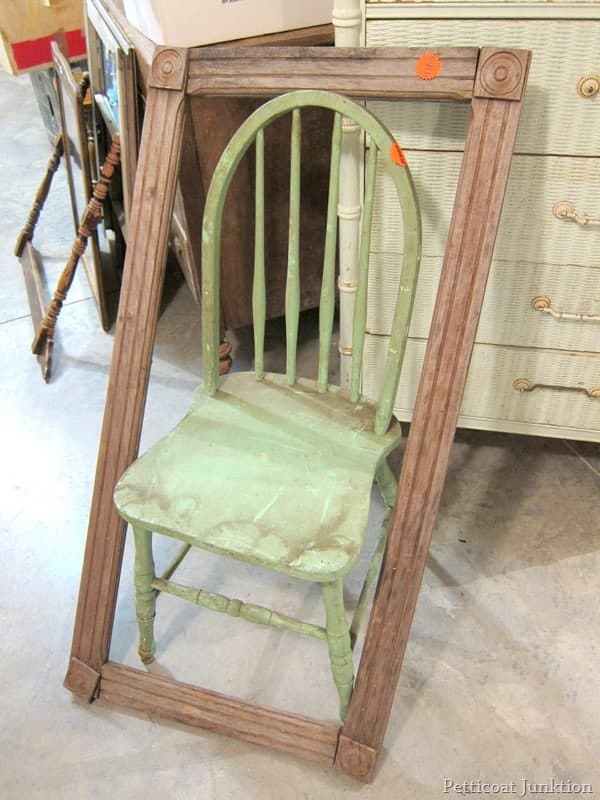 The color of this chair caught my eye but look at the grunge on it.
I've already started cleaning it and have gone through a bunch of shop rags trying to remove the gunk.
Don't know what I'm going to do with the falling apart wood frame but for $5 it was a steal.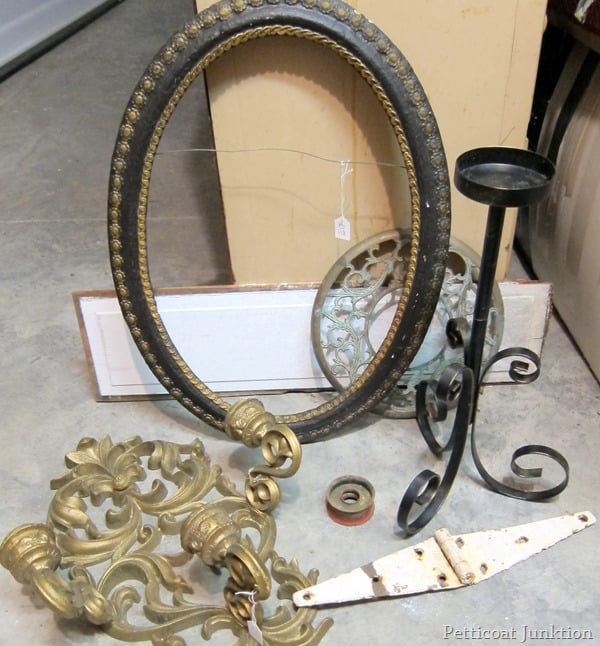 misc. cool stuff for craft projects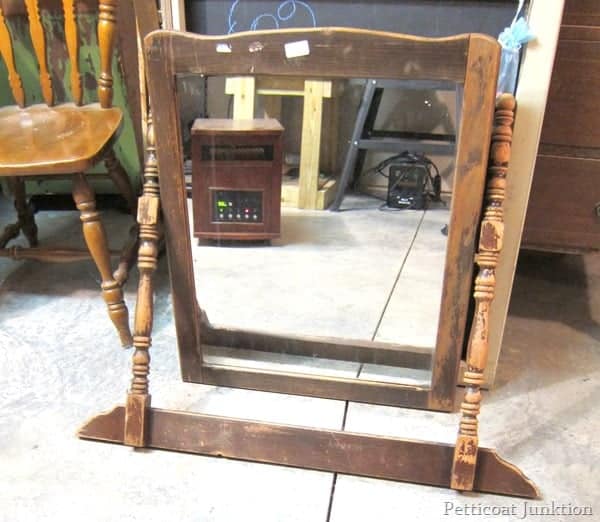 Not sure what plans I have for this mirror but I'm sure it will be featured prominently in one of my posts very soon.
And last but not least…..furniture.
This chest is solid wood and I can see lots of possibilities there.
Any project ideas for my cool finds?
You can leave me a little note below.
I love hearing from you.
You only have to leave your name (first name is ok) and your email address, then your comment.
Your email address will not be shown on my blog.
Happy Thanksgiving
Look for me to be back in a couple of days.
Kathy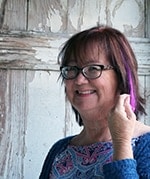 Kathy Owen is the creative guru, content creator, photographer, and worker bee behind the popular Home Décor DIY Blog Petticoat Junktion. She focuses on reinventing found treasures and decorating her home Get all the nitty gritty on Kathy here.