Is it hot where you are?
Its sure hot here and it was even hotter at the Nashville Flea Market this past weekend.
On the blog yesterday you got see one of my cool finds …..it was much cooler after I prettied it up.
I'll share the other items I hauled home later this week.
Fun things spotted at the market……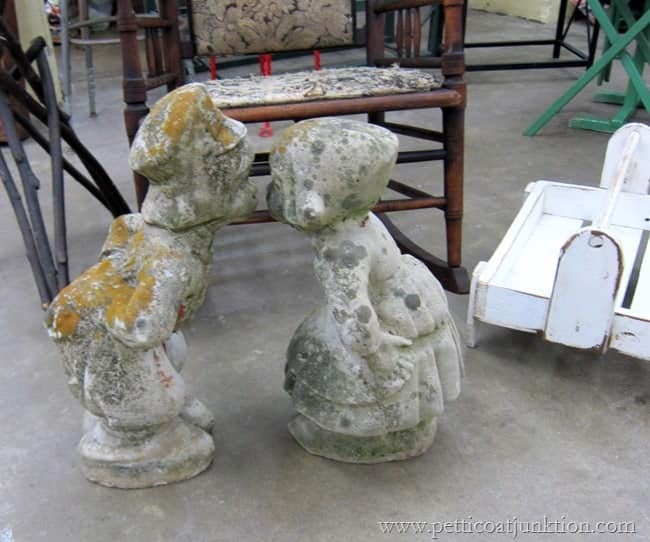 Aaahh, aren't these just the cutest.
vintage garden statues ….Dutch Boy and Dutch Girl
I can never get enough of chippy vintage metal chairs.
They're easy to spot at the market.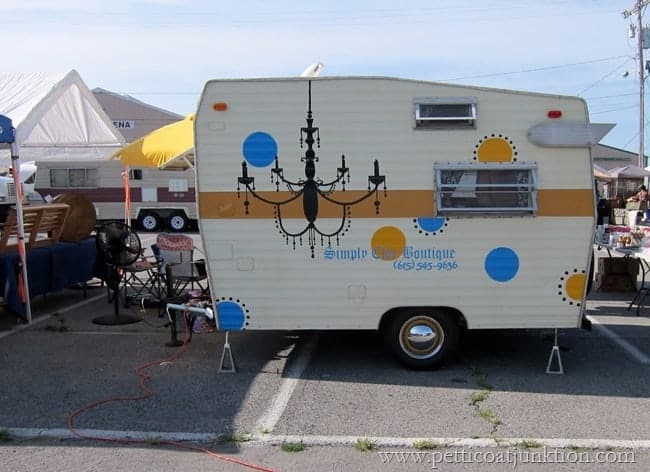 The trailer caught my eye as I was walking in from the parking lot.
Too cute for words, had to get a pic!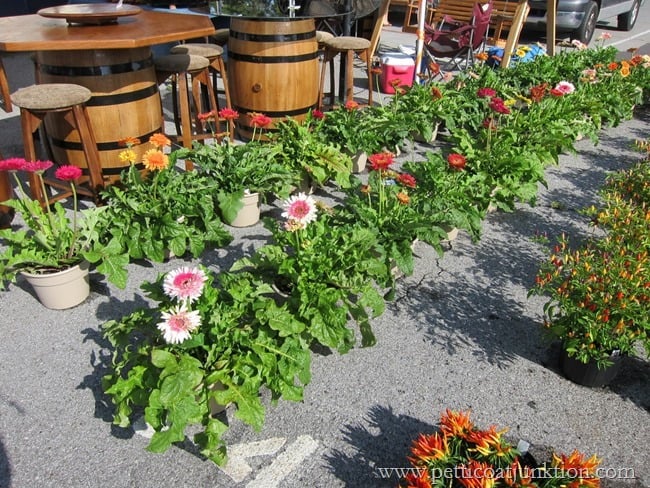 pretty flowers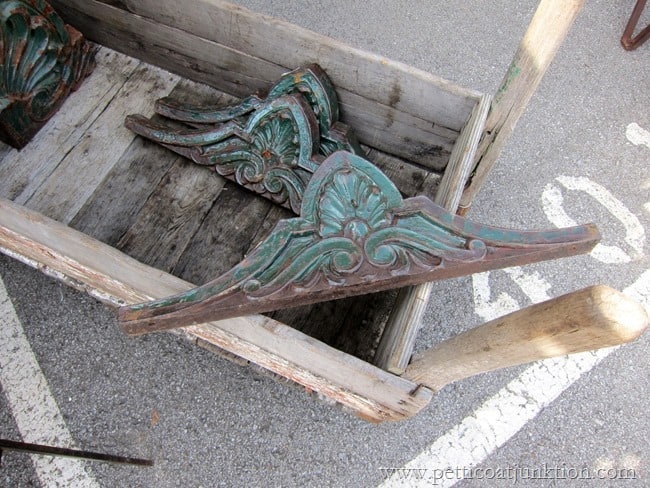 and these architectural beauties…love the color
For all information on the Nashville Flea Market including directions, parking info, and shopping tips click here…Everything You Always Wanted To Know About The Nashville Flea Market.
What did you like best.
I started college classes this week and I had to run to the store yesterday and buy a sketch book for my computer class and an SD memory card and external hard drive for my photography class in the art department….seems backwards somehow.
Thank goodness this semester I managed to schedule all my classes on Monday, Wednesday, and Friday, so I don't have to go to class every day.
My first class of the day starts at 8 a.m. and my last class ends at 8:30 p.m…..long day, but I do have breaks in between the classes.
I have another makeover from a flea market find for you guys tomorrow and a decoupage project on Thursday.
Thanks for stopping by,
leave a note and say hi,
Kathy