Vintage Locker Baskets
I love vintage locker baskets but they have been priced out of range for me. These were at the Nashville Flea Market and the price was $25 each which really wasn't that bad.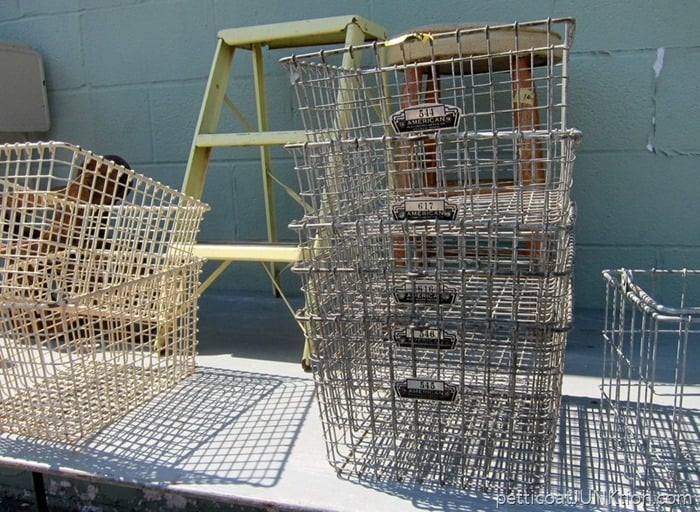 Usually they are priced $30-$40. I still passed on them. I have a couple in the workshop that I use to store various things. Right now they have fabric in them. The market was this past weekend but it was only open Friday and Saturday. Closed for Easter.
Did you guys have a good Easter? We ate and hunted eggs. Sofi, the JTS, and I dyed and decorated eggs on Friday. We just barely beat the rain for the egg hunt yesterday. Did you hunt Easter eggs?
As usual I took a few photos at the flea market of things that caught my eye.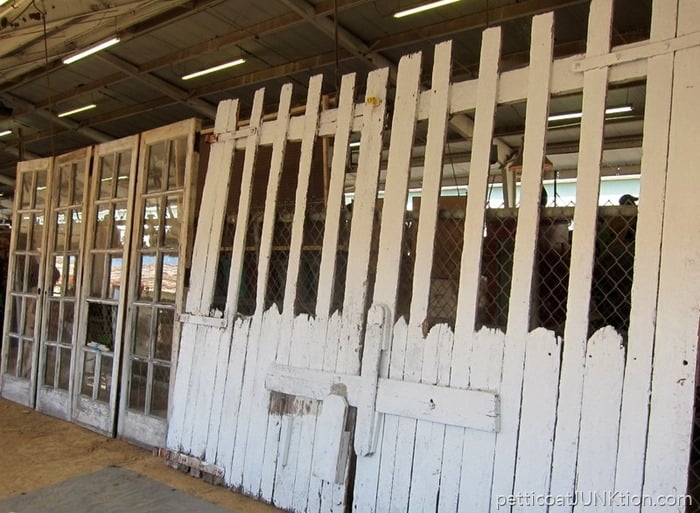 Petticoat Junktion is a participant in the Amazon Services LLC Associates Program. As an Amazon Associate I earn from qualifying purchases.
The gates and doors were at the top of my list of favorite things. I can remember when I didn't like rusty junk, reclaimed wood, or old beat up furniture. Things change as we get older I guess. Keeps things interesting.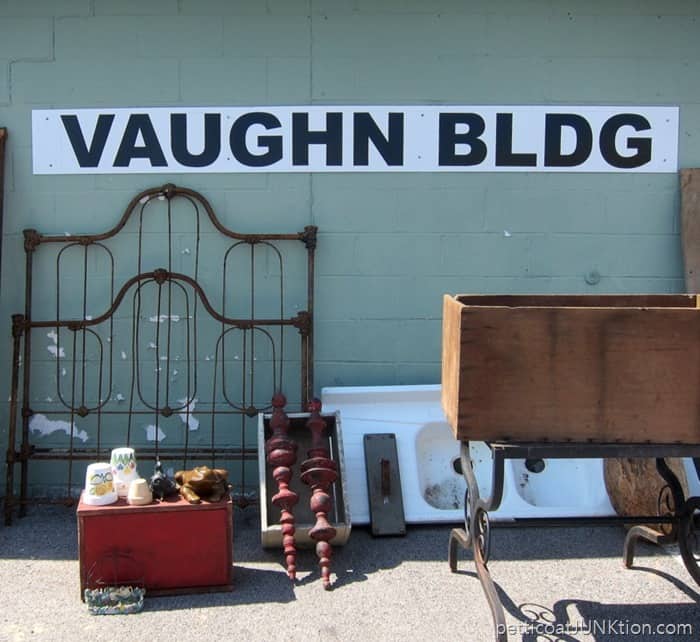 Remember those red spindles from the December market…or maybe it was November. This vendor has some high priced stuff. Guess that's why he still has the spindles.
The vintage luggage was really nice too but again….over priced. Most of the vendors at the market have great prices but some are a little high.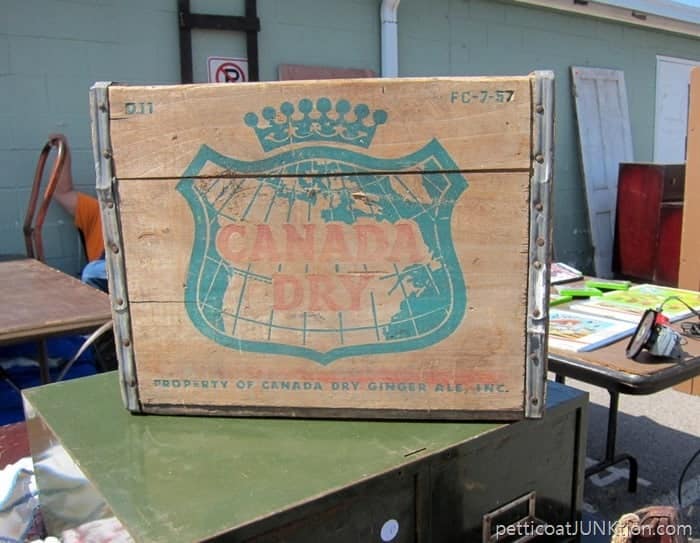 Wood crates are great for storage. They have such character.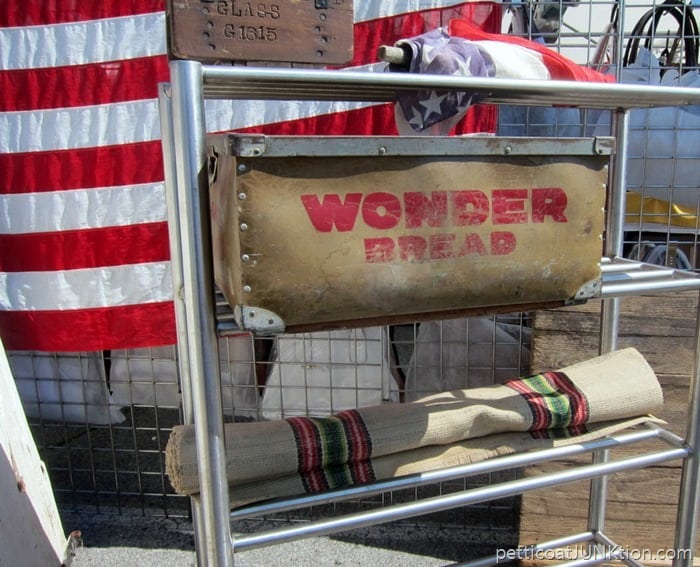 I guess it was all about storage this shopping trip. I think the Wonder Bread bin was used for delivering bread to the store?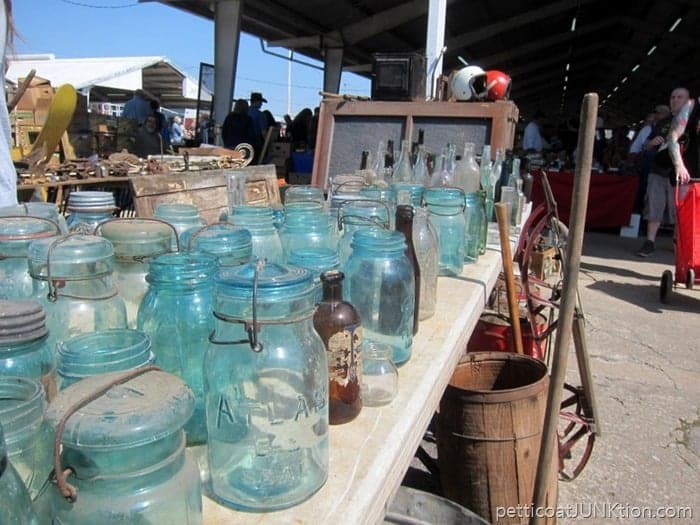 The blue ball/atlas/mason jars are easy to find these days and not that expensive. I remember when they were on the pricey side.
Coming up this week is the tutorial on the white farmhouse bench, my finds from the flea market, and a sweet junk project.
If you missed the post with all the info about the flea market just click the photo below.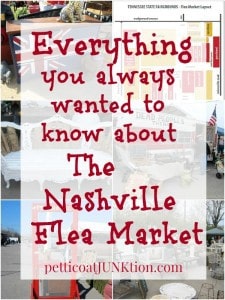 What was your favorite thing spotted at the market? Have a great day and I'll see you tomorrow!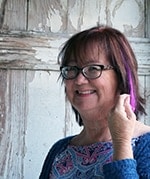 Kathy Owen is the creative guru, content creator, photographer, and worker bee behind the popular Home Décor DIY Blog Petticoat Junktion. She focuses on reinventing found treasures and decorating her home Get all the nitty gritty on Kathy here.