The shop in Clarksville where I sell my painted furniture and junk finds is called You Never Know.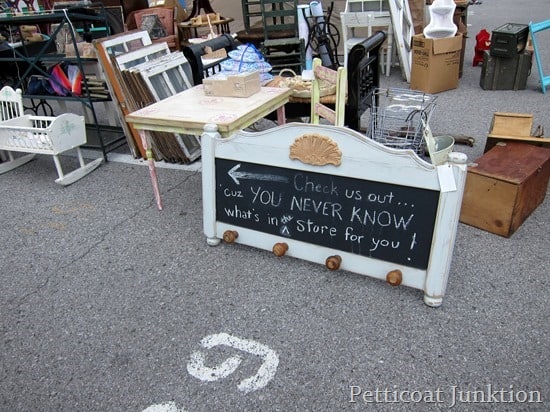 Sara is the shop owner and she decided to set-up shop at the June Nashville Flea Market.
She's really brave…..or crazy one.
She rented a big truck and hauled lots of things from the shop to Nashville.
Then she unloaded, displayed everything, set in the hot sun for hours Friday, Saturday, and Sunday, loaded the truck Sunday afternoon, headed back to Clarksville, and unloaded the truck at the shop.
I don't think I will ever take a space at the market.
It looks like really hard work to me.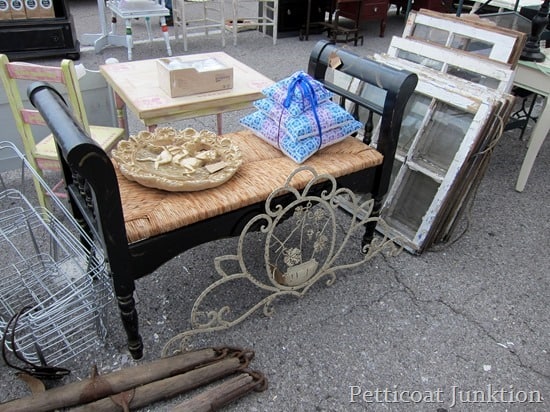 Sara and Eva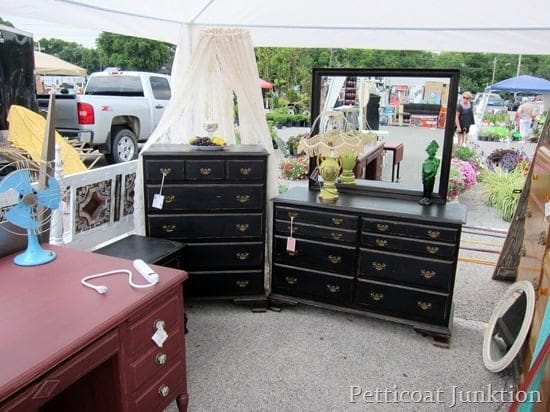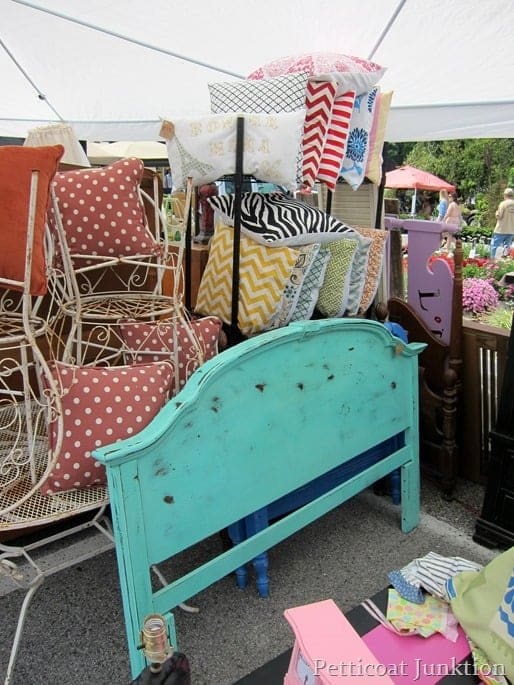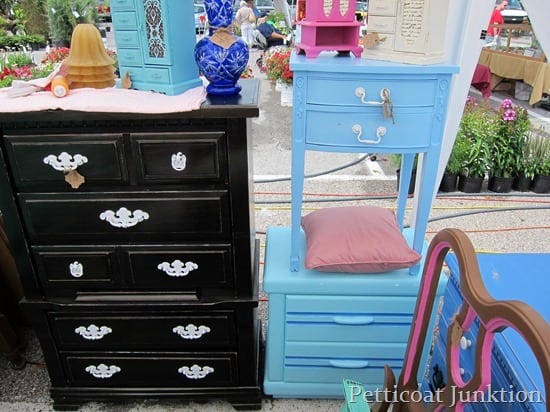 Bob, Sara's better half, watching things from across the way.
I keep forgetting to ask Sara if she will be setting up shop at the flea market this month.
I think she loved it and hated it at the same time.
You know what I mean, right.
Last week I shared my tips and need-to-know info for shopping the Nashville Flea Market.
What do you think about the flea market venue for selling your wares?
You can leave a comment below.
If you don't have a blog….that's ok…you only have to leave your name (first name is ok) and your email address, then your comment.  Your email address will not be shown on my blog. It is to prevent spammers from leaving comments.
Thanks for stopping by and have a great week,
Kathy
get free updates from Petticoat Junktion…