This is going to be a short post.
School is getting to me again.
I was doing so well then got behind on assignments.
Not really behind but cutting the deadlines close.
Not enough hours in the day.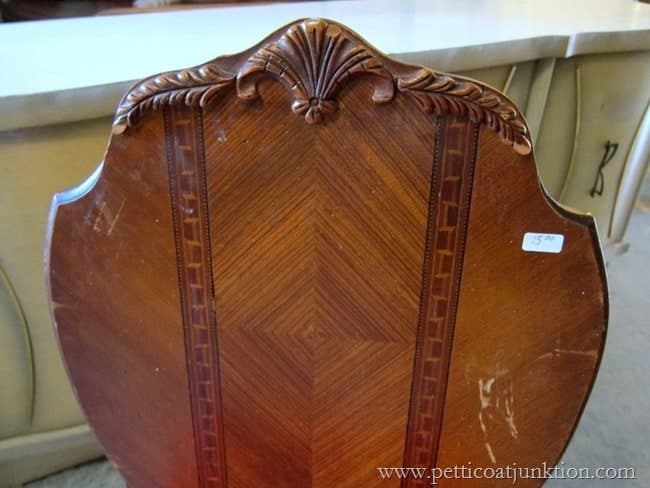 I really loved my yellow chair makeover from earlier in the week and most of you did too.
Petticoat Junktion is a participant in the Amazon Services LLC Associates Program. As an Amazon Associate I earn from qualifying purchases.
I have this vintage waterfall chair to makeover and I'm hoping to come up with a plan and not have to change it.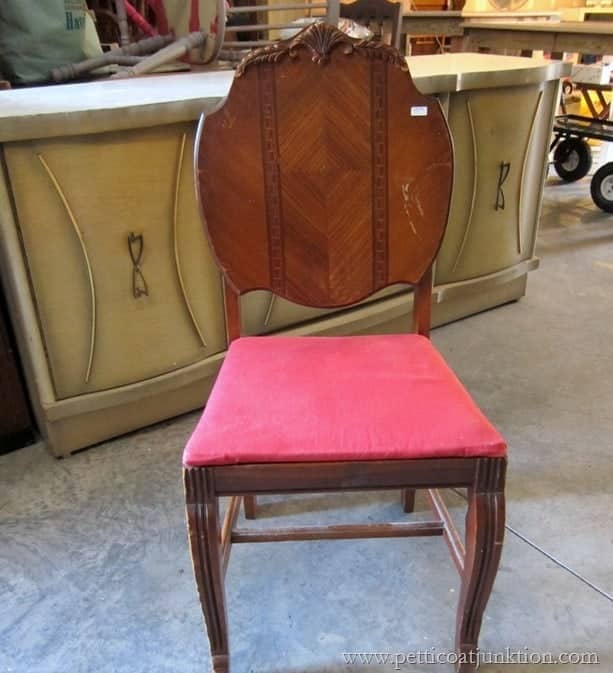 This is the first chair I've seen like this. I love the details.
Do you think I should go light or dark with the paint….and what about the fabric for the seat?
I think off-white……then I think black….not sure.
On to photos of the workshop clean up…..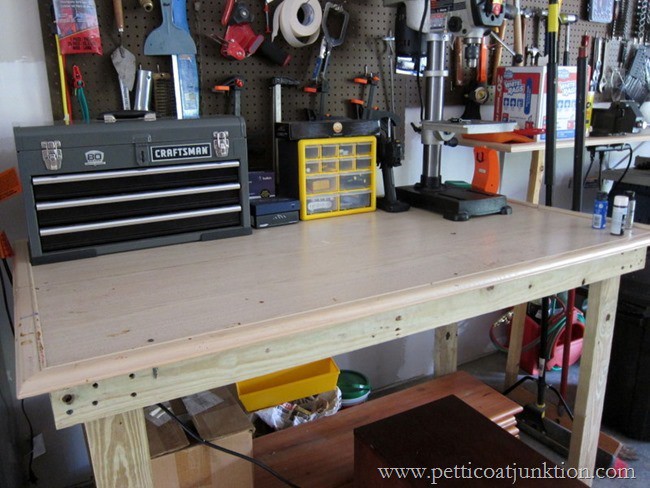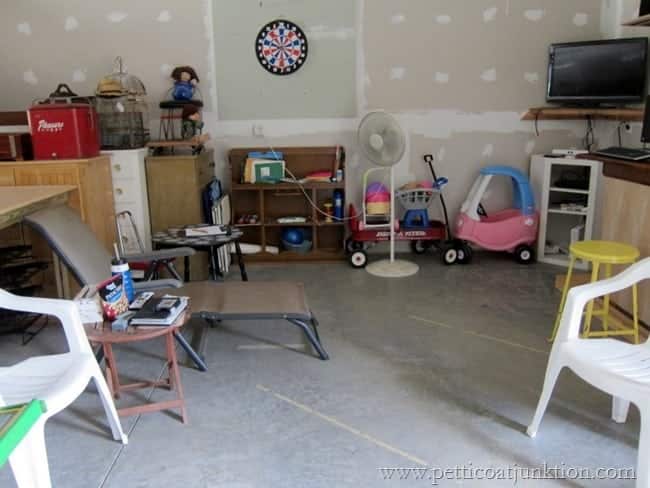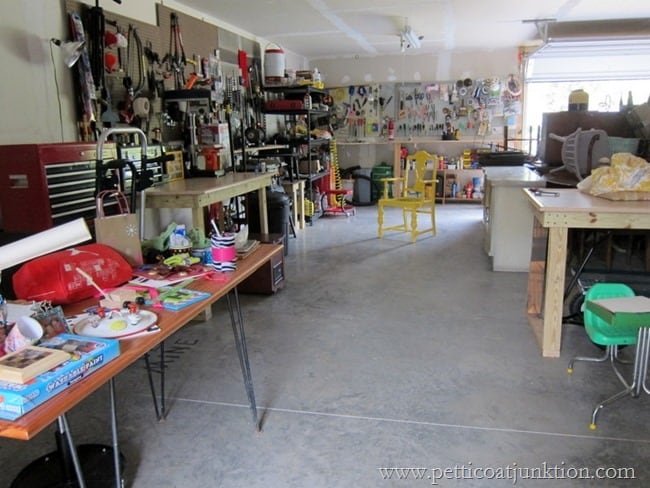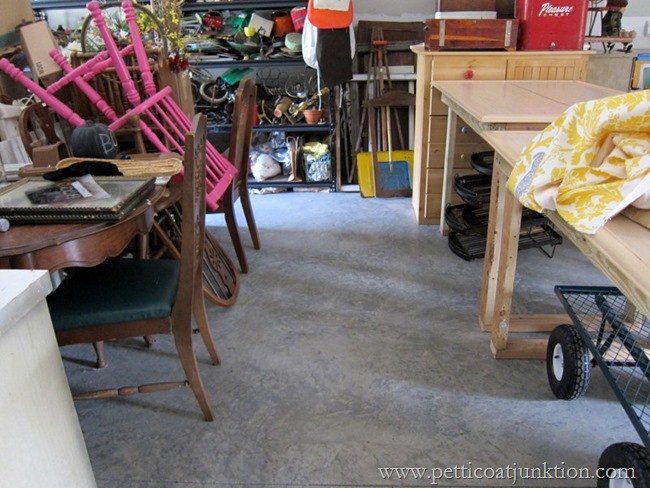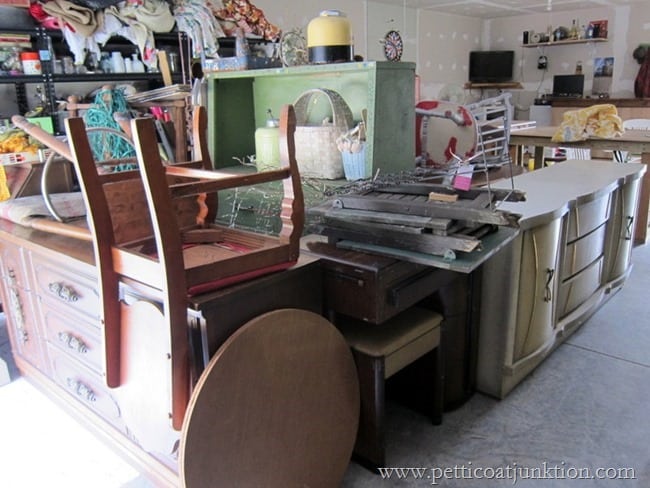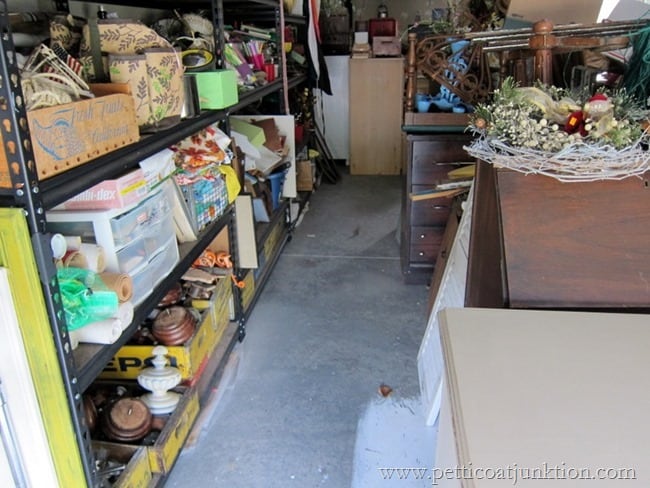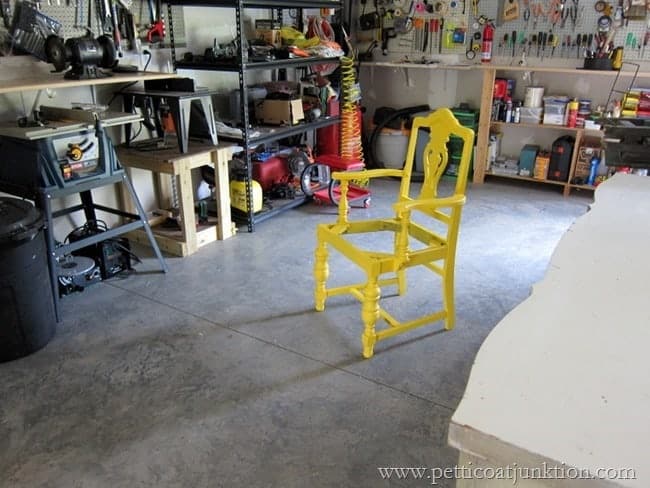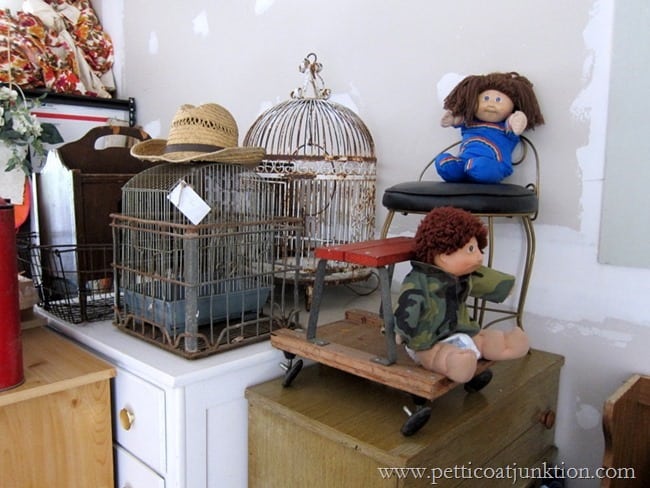 I still need to organize the shelves.
It is so nice to be able to use the work tables and to have space to walk around in the shop!!
What ideas do you have for my chair?
Thanks for stopping by, Kathy