Hey
Hope everyone had a happy Thanksgiving and ate way too much food and enjoyed lots of family time. I did.
Now for Black Furniture Friday. Actually Black Furniture Friday is the beginning of several posts featuring black furniture. I painted several pieces this week and just finished them all up. I love black furniture. I love bright colored furniture. It all depends on my mood. Black painted furniture is a favorite at the shop and I try to keep several pieces in stock. So this morning I will be delivering four new pieces to You Never Know.
Enough chit-chat, on with the show….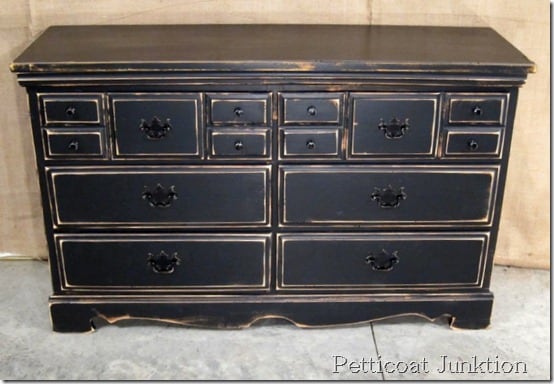 A nice wood dresser. Just the right width. I don't care much for the longer dressers anymore.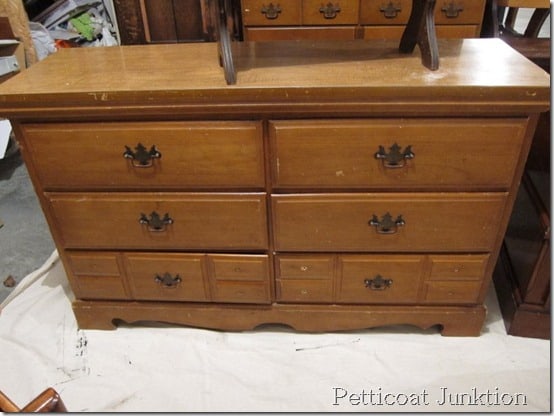 I purchased this piece at My Favorite Junk Shop.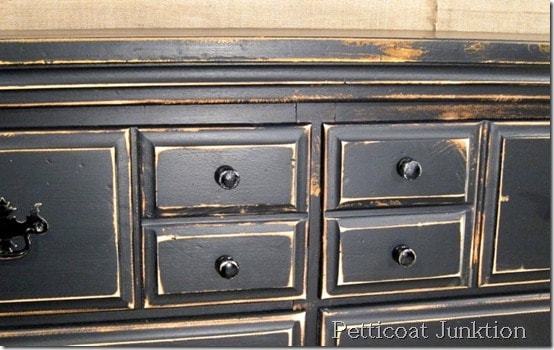 My favorite black paint, Reclaim in Licorice.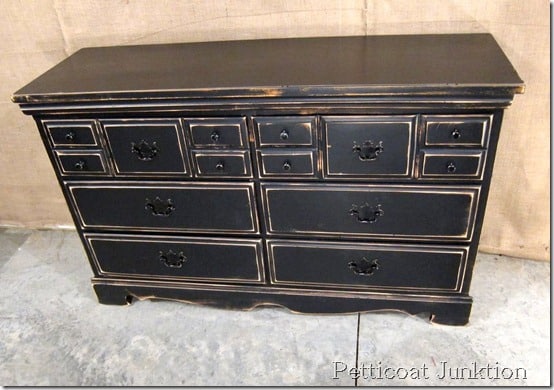 I distressed this piece rather heavily. I just went wild with the sander.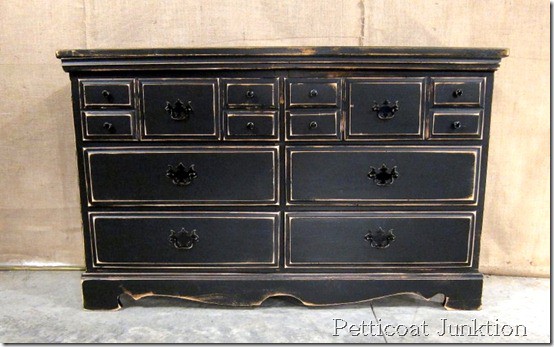 Do you guys like distressed furniture? I really, really do.
Thanks for being here, Kathy