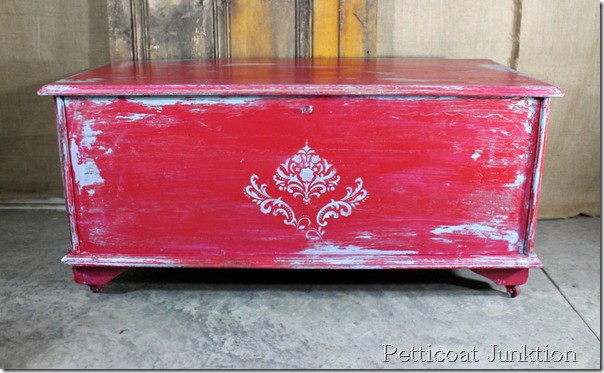 Happy Monday Everyone
Thought I would start the week out on a cheery note.
What do you think about my cedar chest makeover.
It's a humdinger isn't it!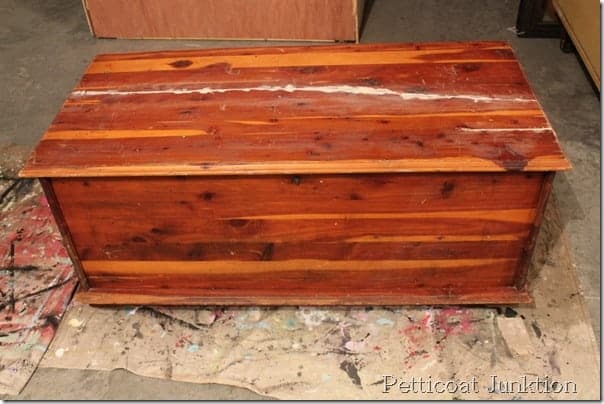 before
The top was totally split into.
The Junktion Technical Specialist used a little wood glue and clamped the pieces together.
The JTS sometimes gets carried away and I didn't get a photo with the top in two pieces.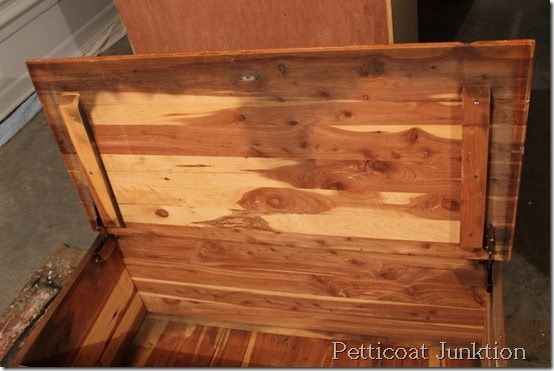 And it was good as new.
Looking inside, you can't tell the top was ever damaged.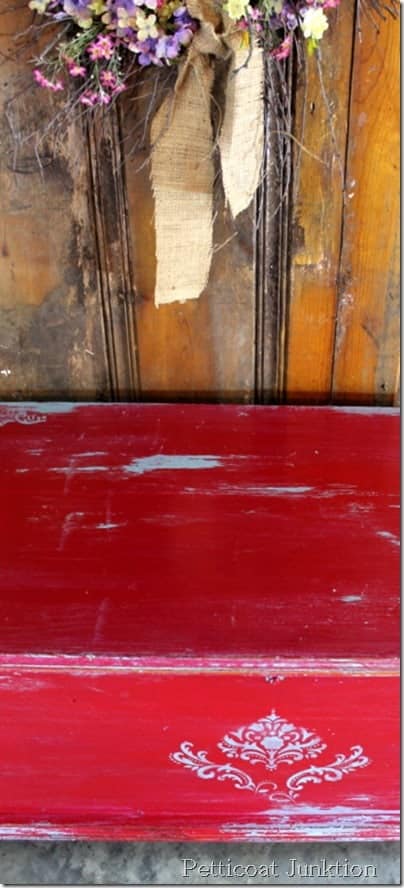 nice distressed finish
turquoise underneath and cherry red on top
Martha Stewart stencil from Michaels.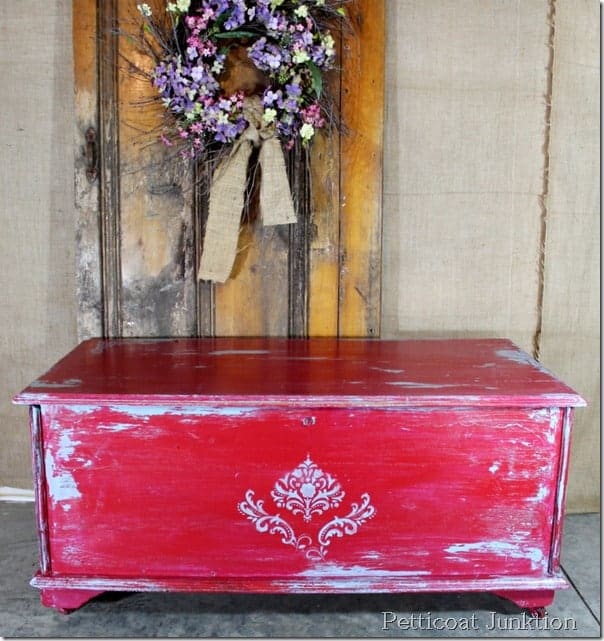 I tried a new technique (new for me) to get the two-tone look.
Tomorrow I plan to do a post on how I got this look.
update 3/12/2013   Tutorial at….. Paint Technique for Cherry Red  and Turquoise Painted Cedar Chest
I love to hear from my readers. You can leave a comment at the bottom of this post by clicking comments under the tags area.
I give this info because I had a friend tell me she didn't know how to leave a comment.
To receive my updates in a reader click the green RSS feed, P is for Pinterest, and a Facebook like is always nice!
Party Places….
The Shabby Nest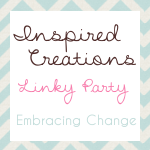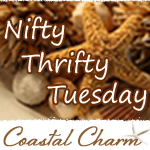 Kathy