Sara and Diana at You Never Know in Clarksville have been getting the shop ready for Christmas.
It's a burlap and white Christmas theme this year.
I love how the new décor brightens up the front of the shop.
For those of you who may not know….this is where I have my booth and display my painted furniture and craft projects.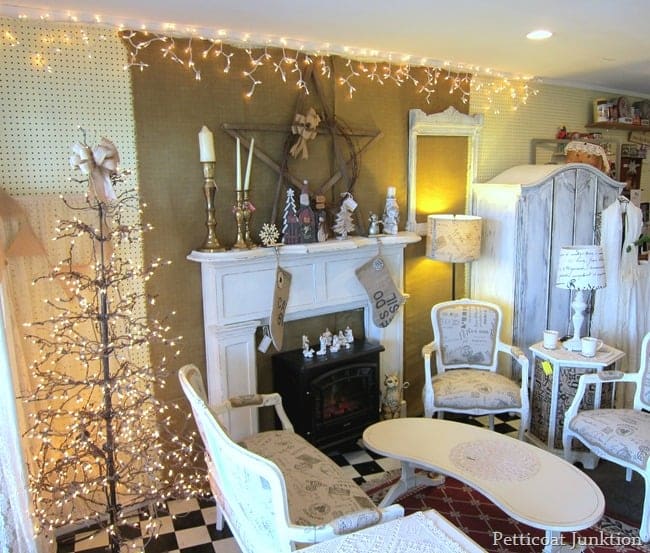 What do you think?
Cozy?
I absolutely love the wire tree with the lights.
I tried, but Sara want sell it to me.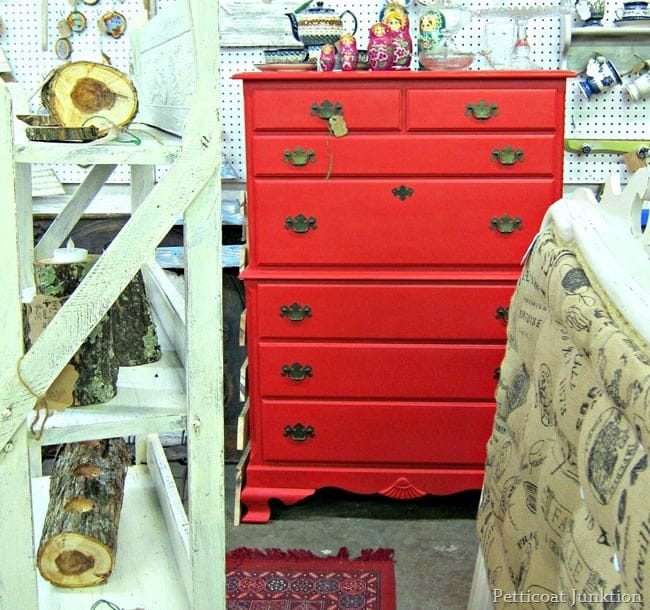 My friends at the shop are a wealth of inspiration.
Look at this beautiful red chest painted by Eva.
Looks like Christmas Red to me.
I'm in love.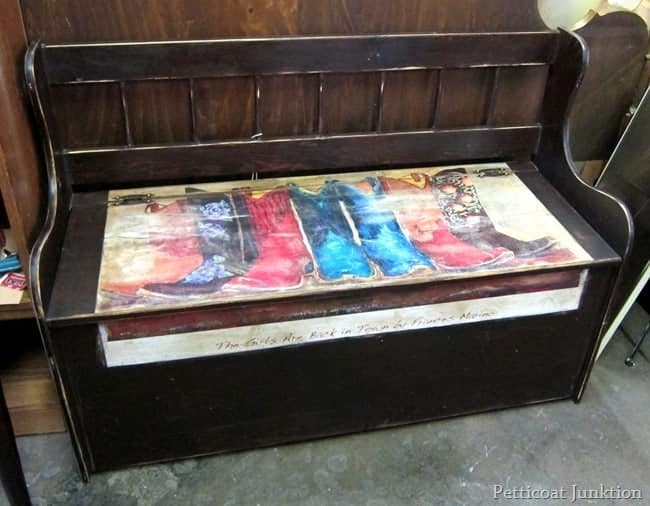 And Carolyn outdid herself on this decoupaged bench.
The cowboy boots are kickin'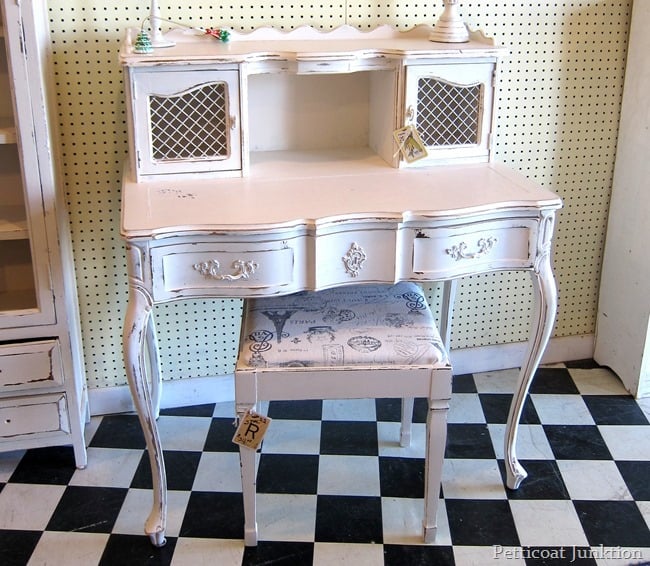 very feminine lines and white distressed paint
Another project by Carolyn.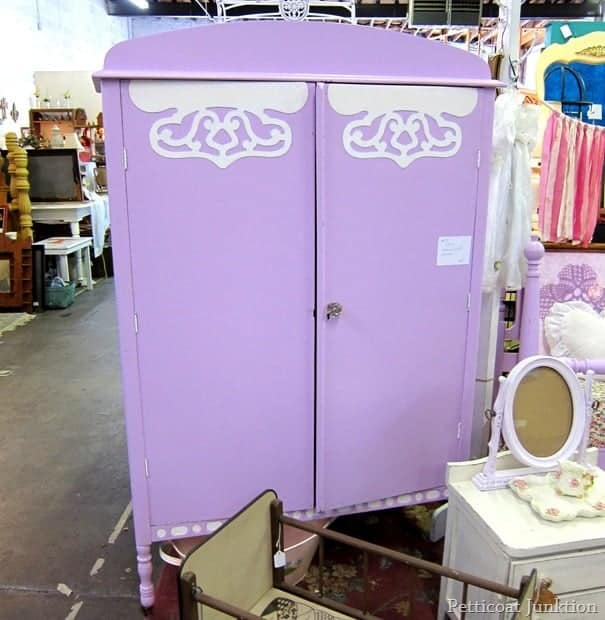 Lewis painted this purple wardrobe.
Yes, Lewis is a guy. Guys like purple too.
The color is perfect with the white contrast.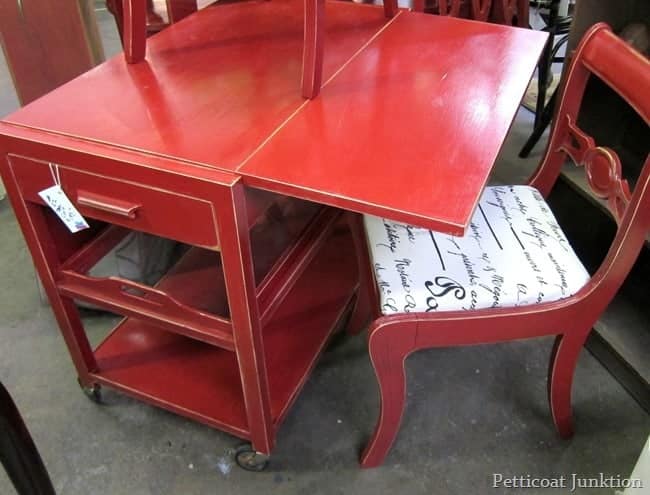 More red furniture and the upholstered chair seat is cute, cute, cute!
Carolyn also did this set. She's a busy gal.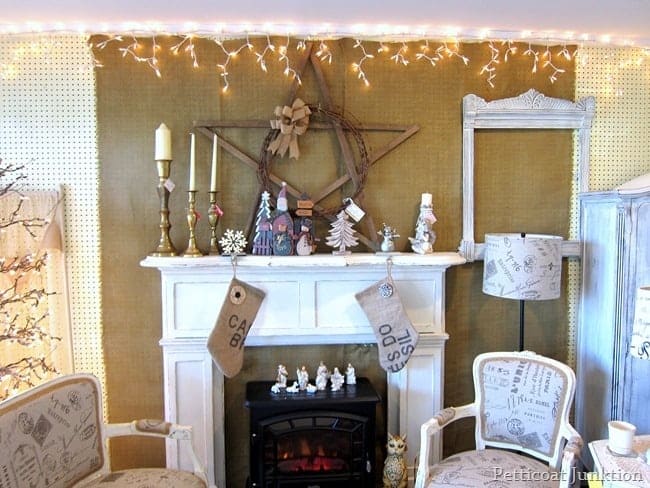 One last look at the front part of the shop.
Did ya'll see what I meant about inspiration.
Every time I go into the shop I see something new.
I'm always awed by the artistic talents of my friends.
And they don't mind sharing their secrets.
That's the best part
Were you inspired by something you saw here?
You can leave me a little note below.
I love hearing from you.
You only have to leave your name (first name is ok) and your email address, then your comment.
Your email address will not be shown on my blog.
Thanks for stopping by and have a great week,
Kathy