I'm really happy with this furniture makeover.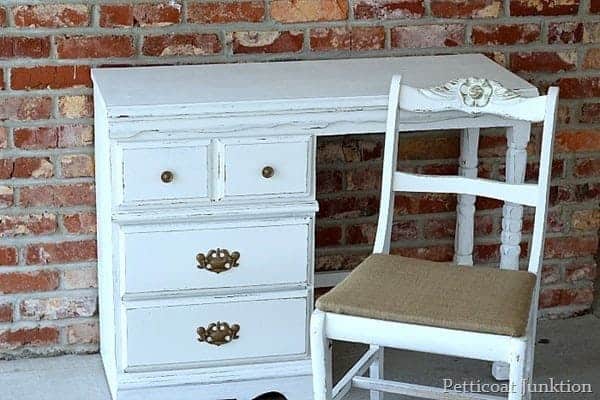 The cute little desk and chair make me smile.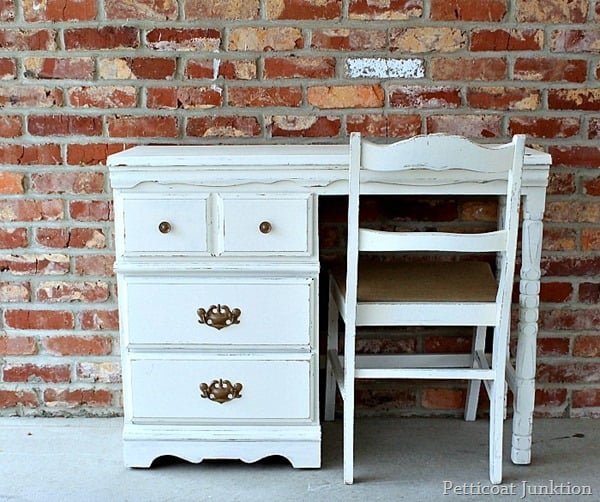 The white paint and burlap complement each other perfectly.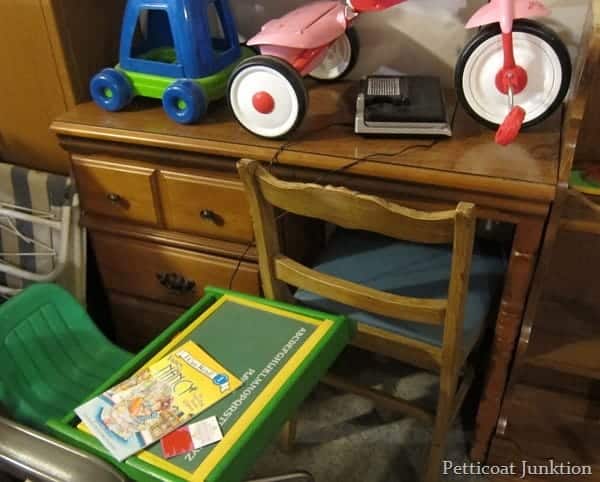 This is the  desk and chair before makeover…can you see them hiding underneath all the toys?
I purchased the desk at a local antique/flea market and I'm not sure where I got the chair.
The hardware is original to the piece and I was going to paint them white but changed my mind!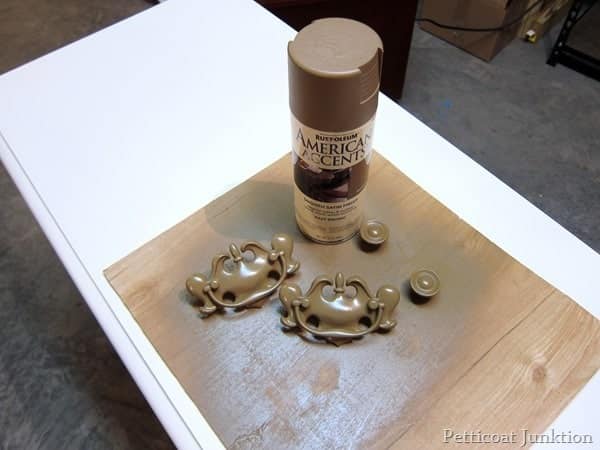 After deciding on burlap for the chair seat I searched through my spray paint stash and found this color.
It goes really well with the burlap. The spray paint is Rust-Oleum and I don't know the color.
I could walk out to the shop and look….but I'm feeling a little lazy.
I'm not even sure they still make this line of paint.
If anyone is really interested in the color name leave me a comment and I'll get it for you.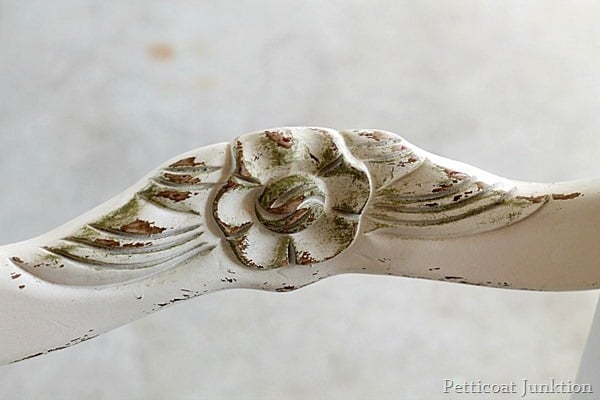 I dry-brushed a little green on the flower detail of the chair back.
This is the desk and chair I plan to use for our laptops and gadgets.
I also painted a shelf for storage and I'll be posting photos of it next week.
That's where the green comes in…..just a little teaser!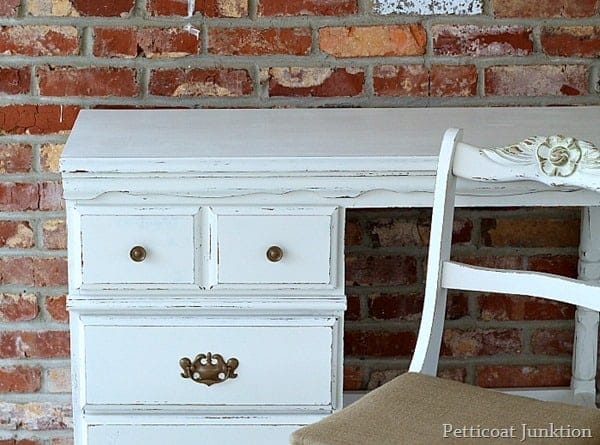 I posted a tutorial earlier this week on how to cover a chair seat…..this is the chair.
Maybe it's just me, but this little desk looks so cheerful now.
So….do you like it? Leave a note. Thanks for being here, Kathy