Distressed furniture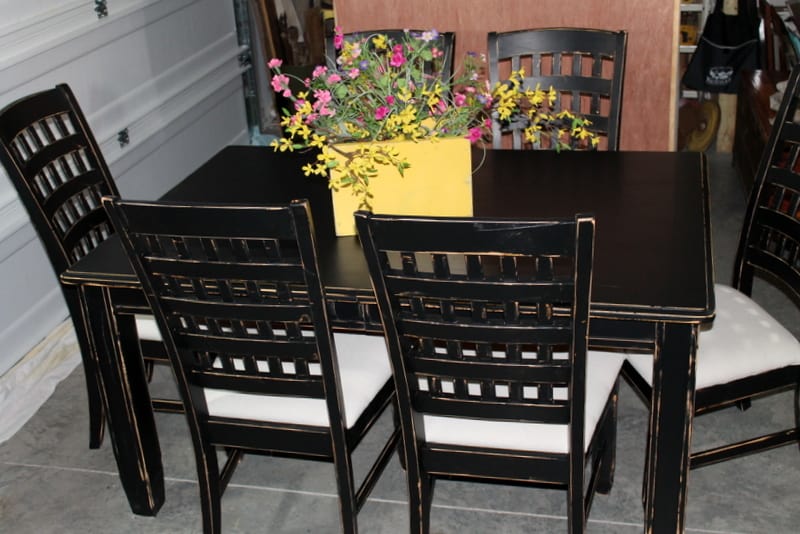 Custom Painted Furniture Project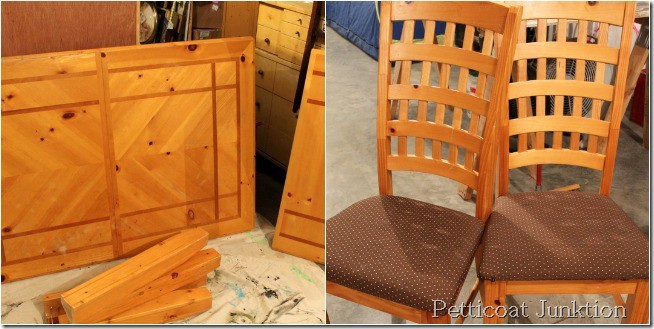 The table and chairs belong to one of my regular clients.
We removed the legs from the table when we picked up the furniture.
The picture on the left is of the table top, legs, and extra leaf and the picture on the right shows two of the six chairs.
Drop cloth covered chair seats and Black Licorice Reclaim paint took this dining room set from ho-hum to  vah-vah-voom!
A really dramatic change.
You don't need fancy fabric and special paint finishes to achieve a sophisticated look.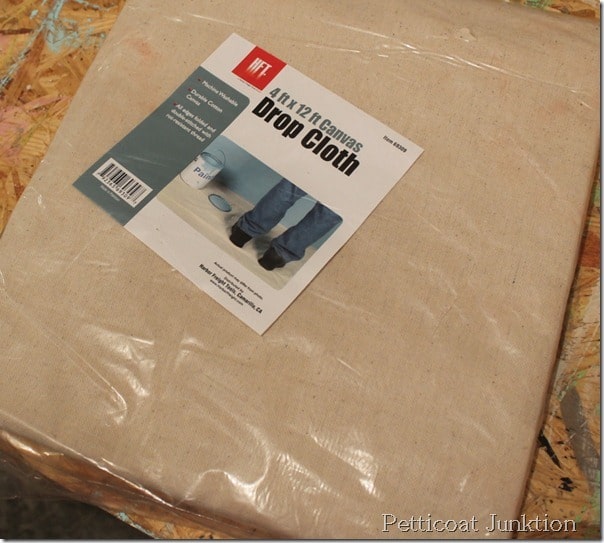 Drop cloth, 4×12, $6.99 at Harbor Freight.
I covered 6 large chair seats and had enough drop cloth fabric left over for 4 more seats.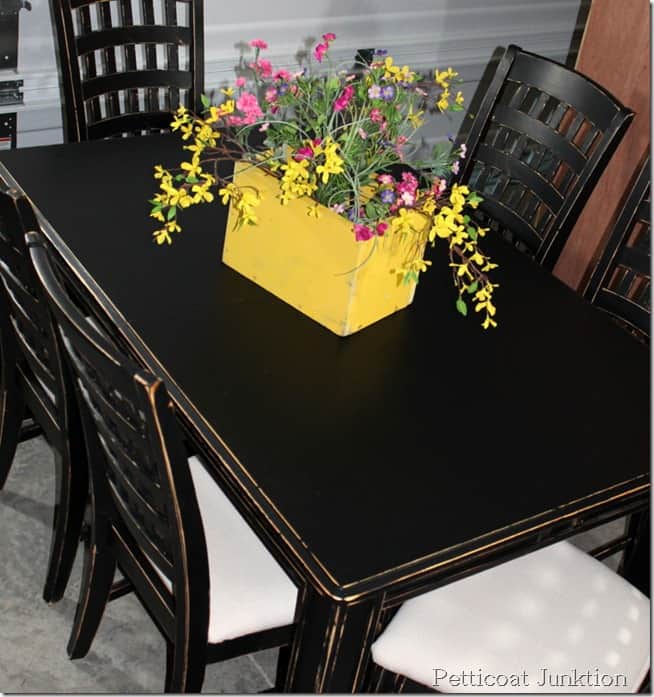 The table is distressed around the edges of the top, and all sides of the table legs are heavily distressed.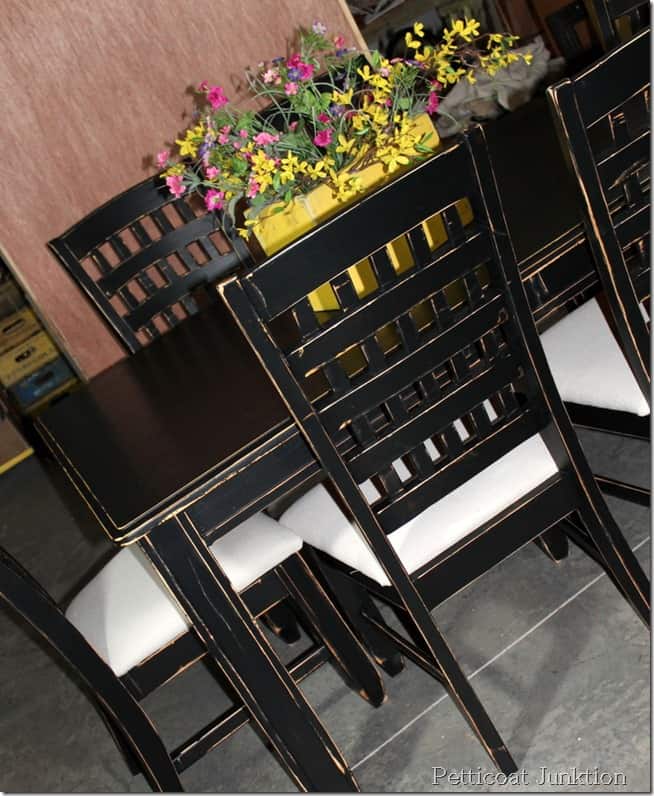 The cool thing about this client is, she says "whatever you think" and she means it.
She's everyone's dream client.
So, I decided to go heavy on the distressing for the chairs. I used an electric sander with 100 grit sandpaper.
My distressing technique is to "go to town" with the sander….
no perfection…….
no matching sides….
no "I just came from the store look".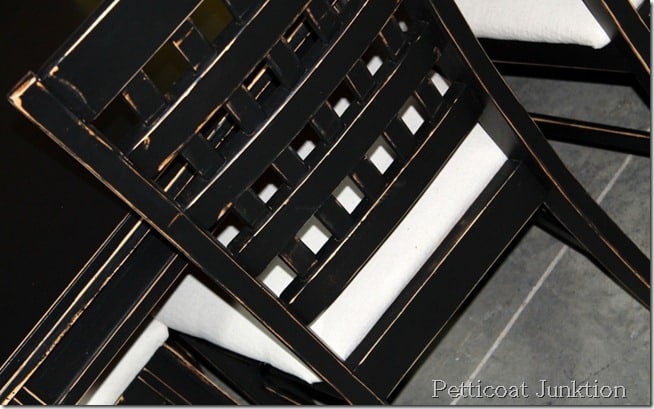 Do you like the black paint and the whole distressed furniture look and the drop cloth seats?
Have you used drop cloths in any diy projects?
I love to hear from my readers. You can leave a comment at the bottom of this post by clicking comments under the social media icons.
I give this info because I had a friend tell me she didn't know how to leave a comment.
Thanks for stopping by and have a great week
I'll be posting a diy mercury glass post tomorrow.
To receive my updates in a reader click the green RSS feed, P is for Pinterest, and a Facebook like is always nice!
Party Places….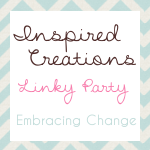 Kathy