I was going through old posts (diy furniture paint projects) last night trying to edit the photos. It was a hopeless cause. I started blogging 6 years ago and the pictures I took back then are really bad. Well, maybe not really bad….just bad.
I can't edit them to look any better because at that time I knew nothing about high resolution photos. All I did was set the camera to auto and shoot. Besides the resolution being bad, they are small photos so there is nothing to work with as far as improving them. I learned the hard way to save all of my original unedited photos.
Anyway, moving on. I thought you guys might be interested in looking back at a few of my projects from 6 years ago. I bet most of you haven't seen these painted furniture makeovers.
I'll start with the first project I posted about back in May of 2011.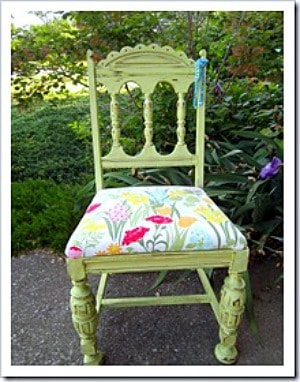 I titled the post "I Had A Wild Chair". I know, very creative. I painted the chair a lovely bright green and recovered the chair seat with fabric from a vintage curtain.
You can view any of the posts and complete project details by clicking the photo or the pink text links.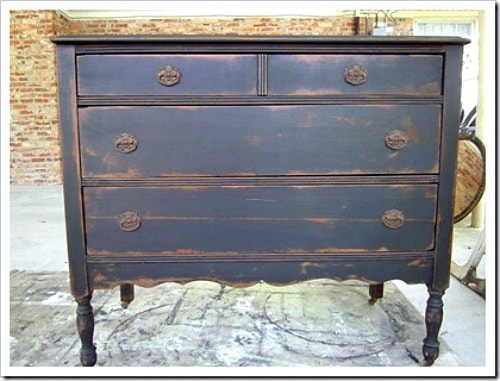 This dresser is one of my all time favorites. I painted it with Caromal Colours paint then distressed, toned, and waxed it. You can see the project here…Classic Makeover For A Vintage Dresser.
The green drop leaf table is also painted with Caromal Colours paint. I used two colors and distressed the table. Post is here…Green and Black Table Project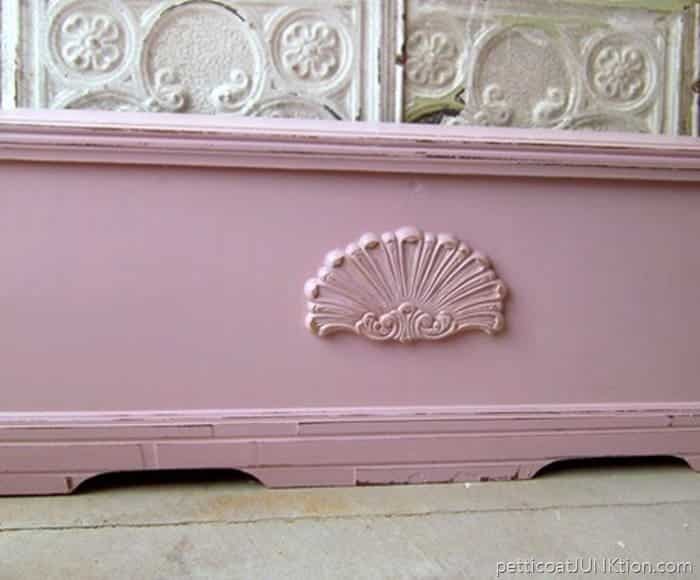 I found the cedar chest at the Nashville Flea Market. I added the scallop wood detail to the front and painted it a pretty pink.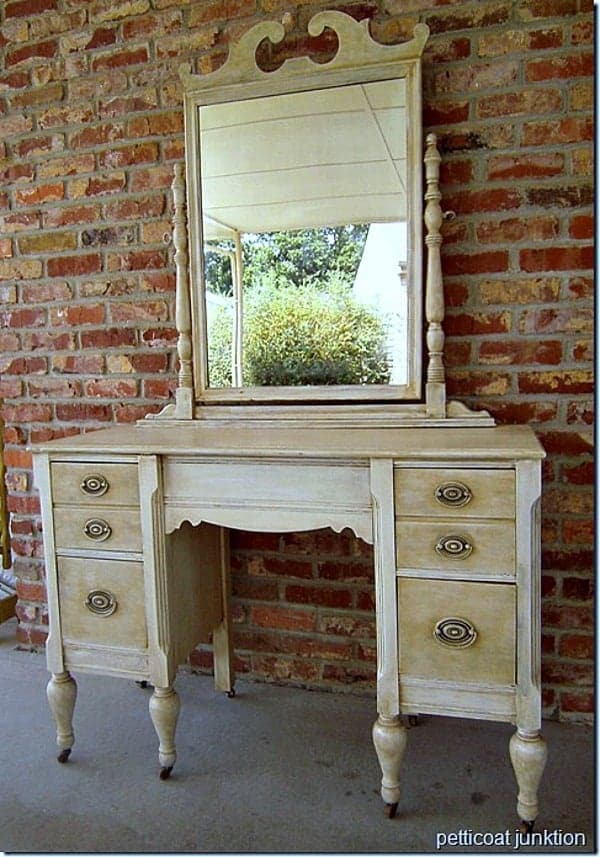 The two-tone antiqued dresser turned out better than I expected. Don't you just love the mirror on this piece. You can see it here…Unexpected Elegance.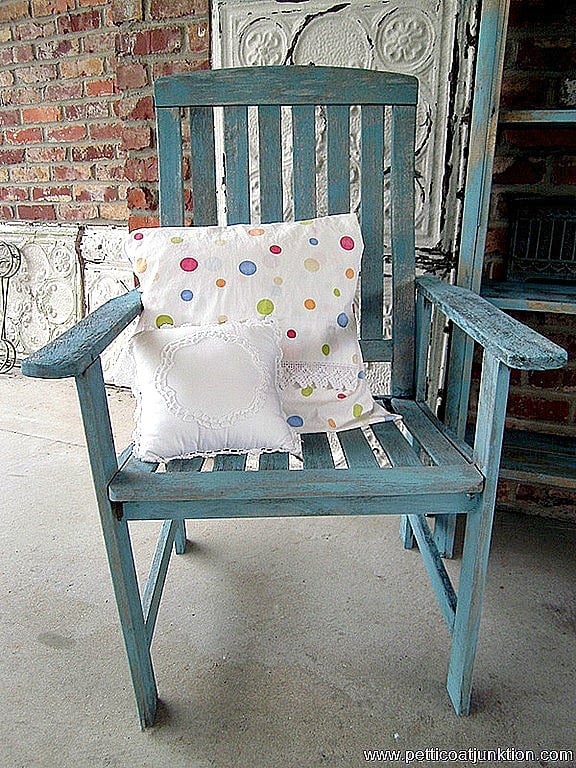 The blue wood lawn chair is part of a large group of things I painted all at one time. I didn't use spray paint, it was all brush painted. The grouping includes picture frames, mirrors, bookshelves, and other assorted things. Title of the post is Feeling Aqua Blue.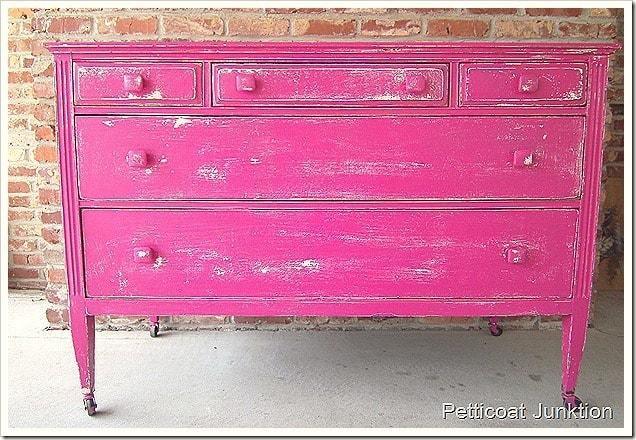 The fuchsia dresser was a custom piece for a lady who owned a child's clothing shop. I love this color. It makes me happy! See it here…Fuchsia Dresser.
Okay that's it for a look back. Hope you enjoyed it. I'm off to junk shop with my friend Beth of Farm Fresh Vintage Finds. Wish us good junkin' please. I hope to have photos of our finds tomorrow. Have a great day.