Nightstand Makeover
I have a dramatic nightstand makeover for you today. I took a plain old white nightstand and gave it an aged, antiqued finish with one simple step.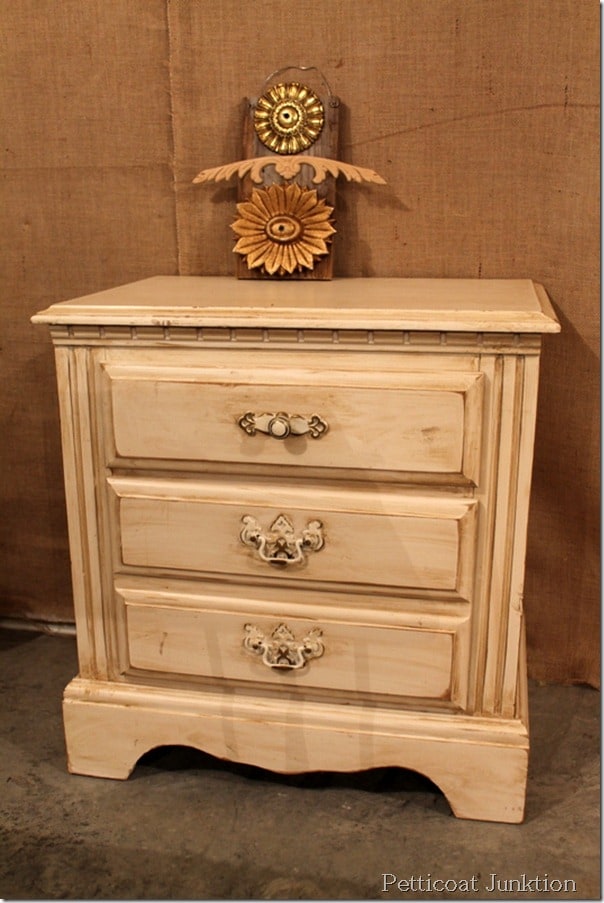 Nightstand Makeover - Antiqued Furniture
This nightstand has a lot of character now but it didn't start out that way.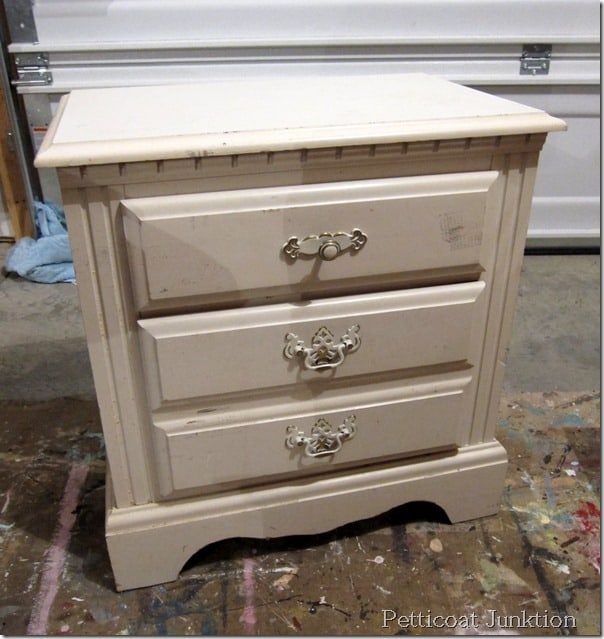 This nightstand came from My Favorite Junk Shop. It was a little too bright for me. A little  too new and white.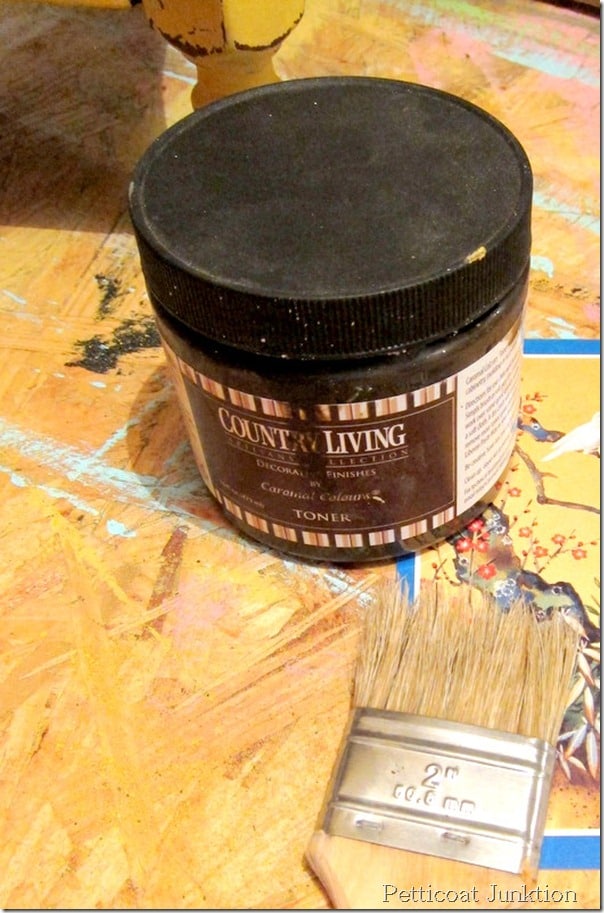 I used Caromal Colours Toner to cut the white shininess. It's as simple as brushing the toner on and wiping off a little or a lot of the toner to give an aged look to your project. I have a video I filmed showing how to use the toner to age furniture. You can see me in action! View the video below.....
How To Antique Furniture Using Toner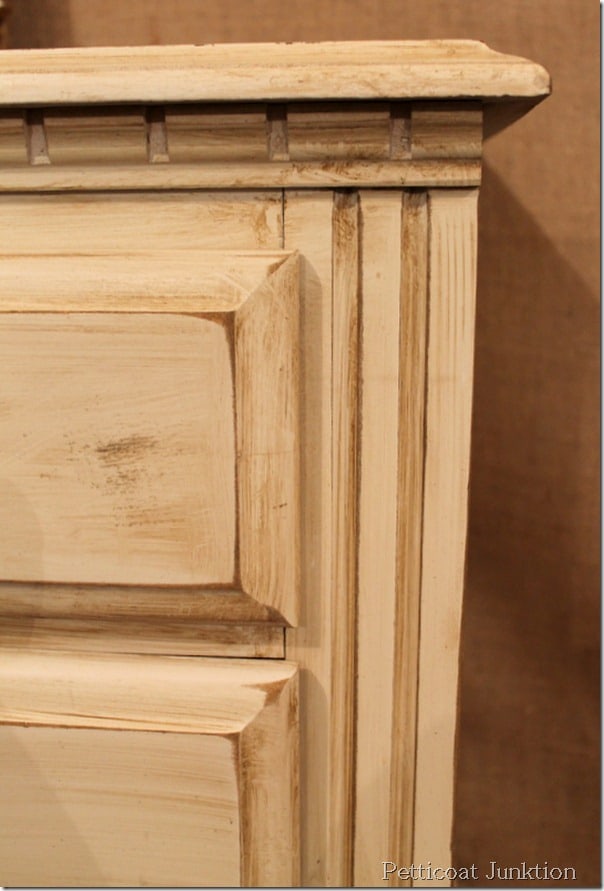 This is one of my favorite furniture makeover techniques. It's easy and gives such a dramatic effect.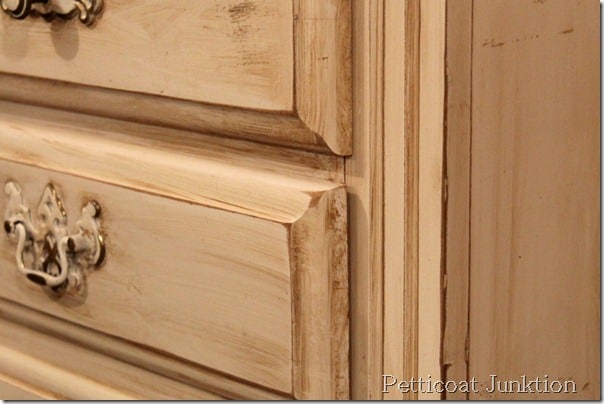 I aged or antiqued the original hardware too.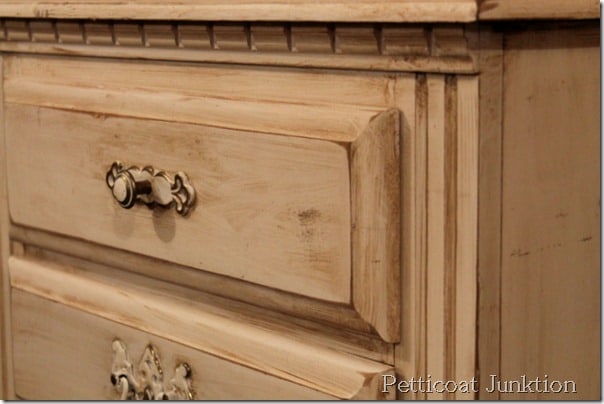 The nightstand was made of MDF or fake wood. It was impossible to distress because the fake wood would pouf up. So adding the toner to the edges and details was the perfect special technique for the nightstand. The toner really makes a difference. And I'm talking about a 10 minute project!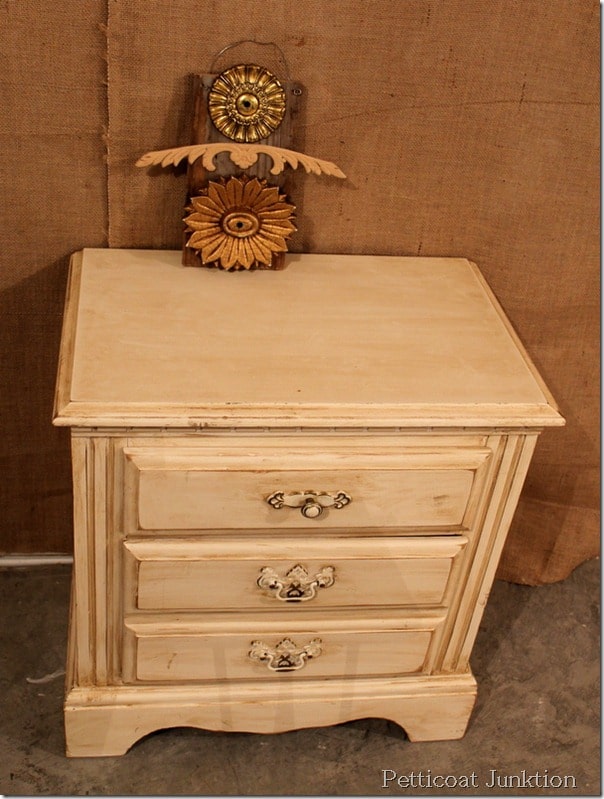 Sorry for the shadows on the nightstand. I had to take some quick pics…… not much staging going on. My granddaughter made the angel. She is a chip off of the old block. You can see my "Angels" here....Angels of Reclaim.
You can also age furniture with dark wax. The cedar chest makeover is here....Rustic Star Cedar Chest.
Do you like the nightstand makeover? What do you think about he toner technique for aging furniture. Did you watch the video?
Enough questions! Thanks for being here, Kathy