Orange Furniture
Do you guys remember the orange furniture? And how I wasn't sure what I wanted to do with it? Well I decided. It's staying with me.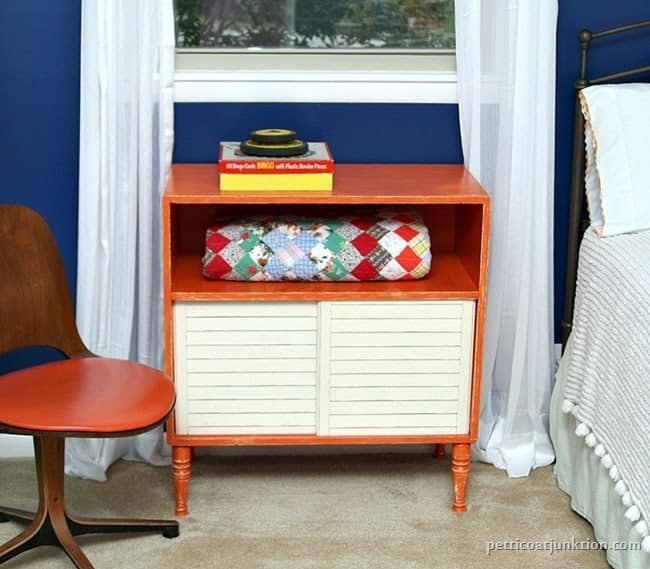 When I first spotted the piece at My Favorite Junk Shop it was dirty and the paint was stained in areas. I figured I would paint it some color to be determined later and sell it at the shop.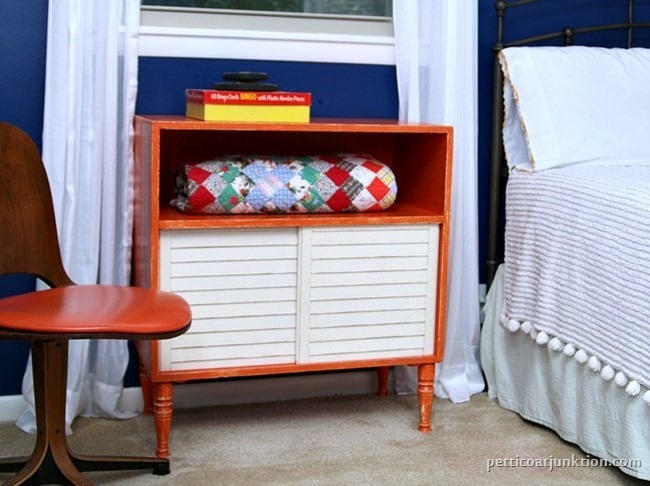 After I got it home it set in the workshop and I kept looking at it. I really liked the size and the style. One day I grabbed the Simple Green and started scrubbing. It took a lot of scrubbing. I went after some of the stuff with a putty knife. Once it was clean it didn't look so bad.
I bet you guys know what happened next…yep…..distressing. I distressed the piece all over by hand. There was white paint under the orange and I liked it showing through. If I used an electric sander I would have took the paint down to raw wood.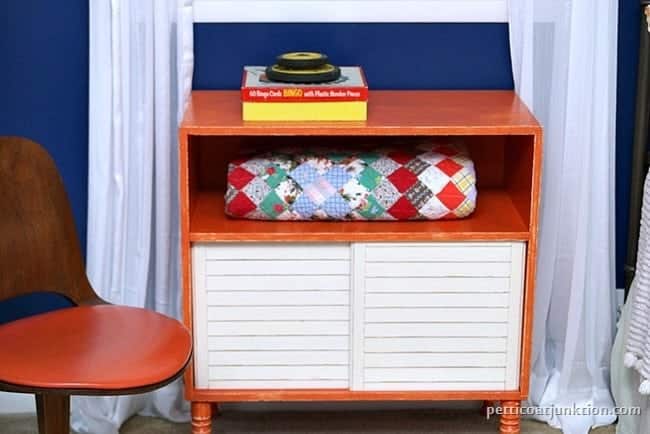 I liked the furniture cabinet/bookshelf so much I decided to keep it. I was going to replace the dresser in the granddaughter's bedroom with the orange piece. I had to take photos for you guys first. I decided the orange would really pop against the blue wall of our guest bedroom so I decided to take a few photos in there before moving the cabinet into the girls room.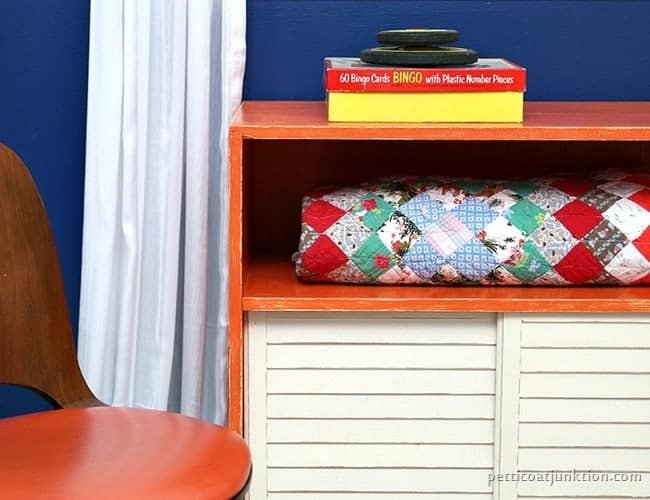 The orange cabinet looked beautiful in the blue guest bedroom. So that's where it's staying! It replaced this…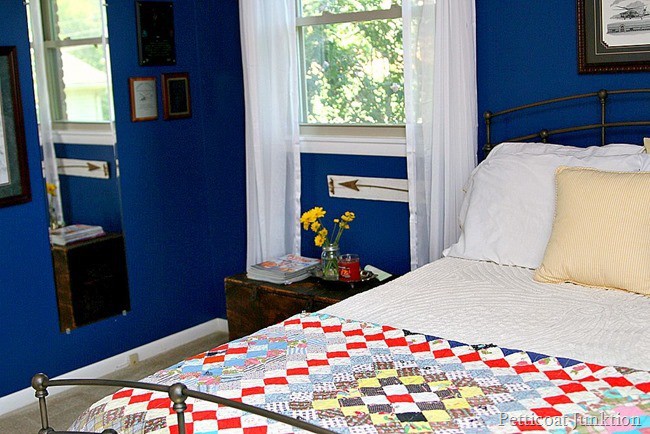 …antique wood chest. I'm not sure what to do with the chest now. I'm not getting rid of it. We moved it up from Florida when we came back to Tennessee.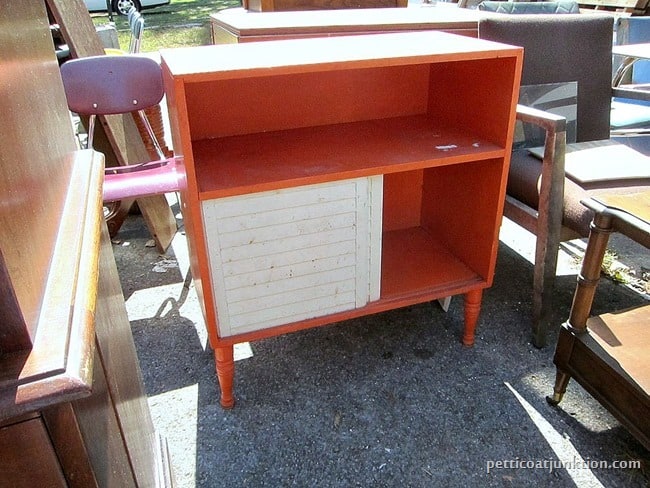 See how nasty the cabinet looked before I revived it.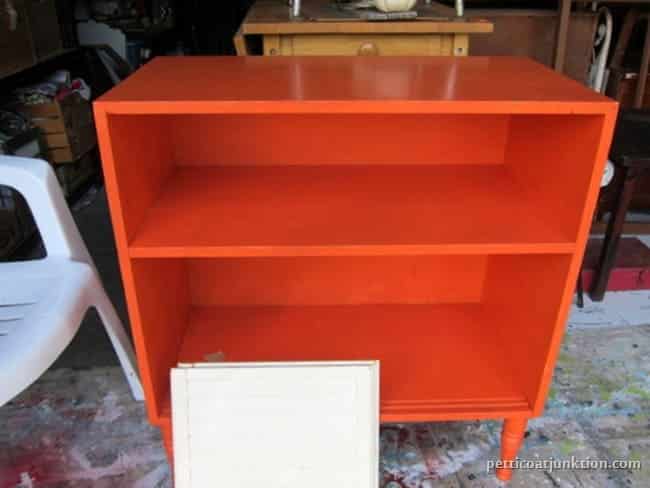 A good cleaning worked wonders.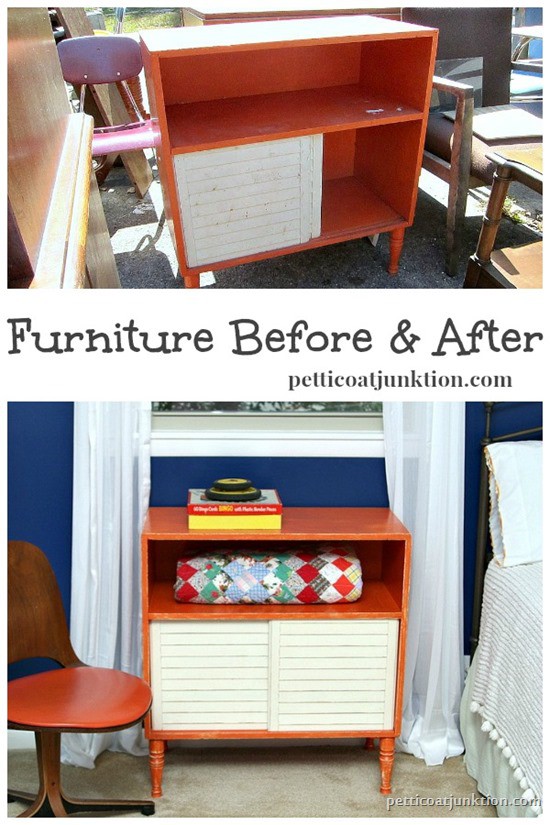 Orange Furniture
Coming up this week is a monogram diy, a Christmas ornament tutorial, and something else! Thanks for being here, Kathy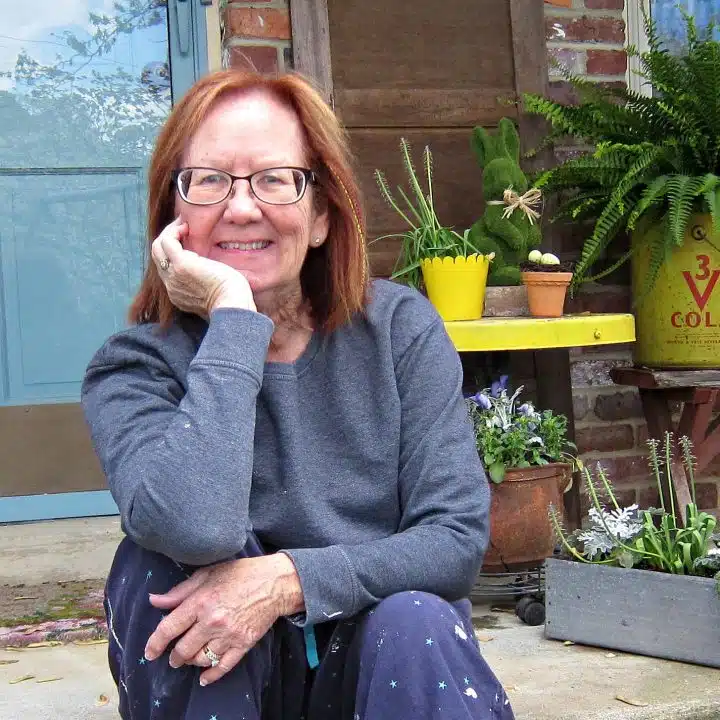 Author: Kathy Owen
Kathy Owen is the founder of the home decor blog Petticoat Junktion where she shares tutorials on painting furniture and upcycling thrifty finds into unique home décor. Her DIY projects have been featured on the Home Depot Blog, Plaid Crafts, Behr Designer Series, and in numerous magazines. Kathy's newest website is HappyHomeDIY.com