Girly Furniture Painted Orchid
Today's the day for girly furniture. It's been a while since I've used a totally fun, bright paint color. Radiant Orchid was the perfect color for this furniture makeover.

Radiant Orchid Paint Color For Girly Furniture
Yep, it looks girly to me. How about that color. I have to admit the nightstand is my first orchid project.....or purple...or anything close.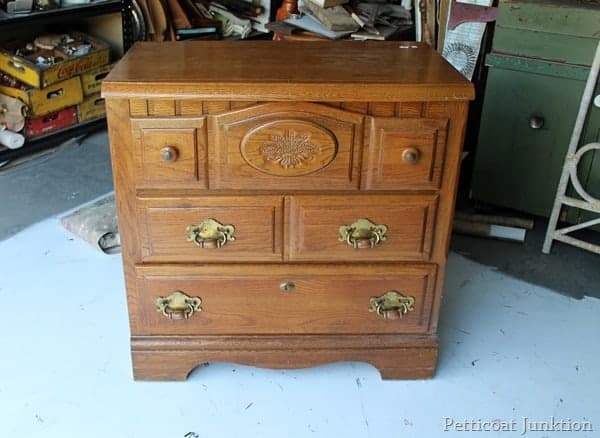 I found the nightstand/table at the Southern Kentucky Flea Market last week. I thought it looked pretty good until I unloaded it at home and got a glimpse of the damage to the bottom edges. Why do furniture companies make pieces with solid wood drawers and use mdf or fiberboard for the sides?? Makes no sense at all.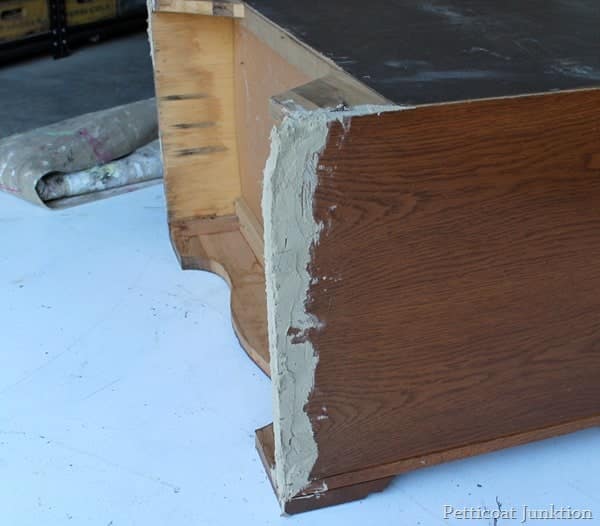 The JTS started repairs on it before I could get photos of the damage. You can tell from this shot…it was pretty bad. He troweled on lots of wood putty trying to give the bottom edge some structure.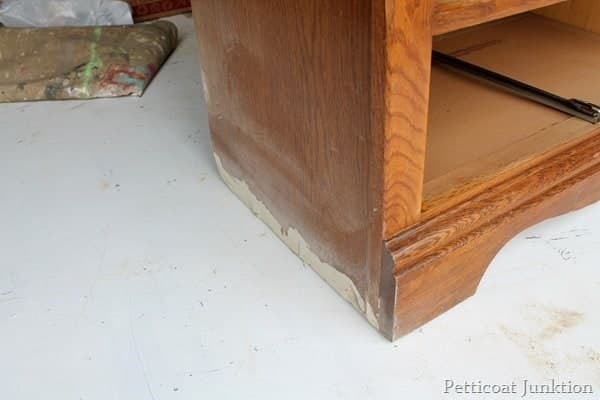 This is how it looked after I sanded down the wood filler. Not bad.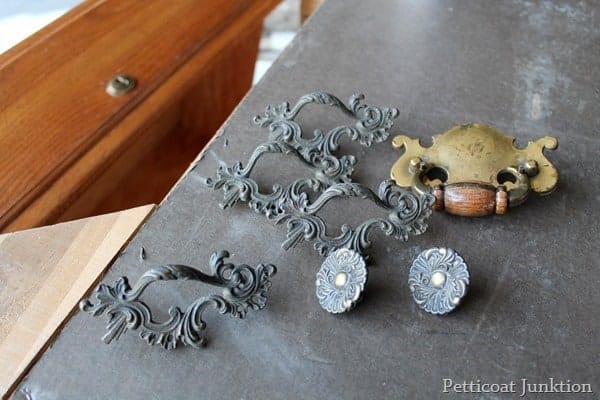 The original hardware was not to my liking at all. I wanted this piece to have a French Provincial look so I went through my hardware stash and the only French Provincial looking handles with a matching set of four were these. the screw holes for the original handles did not match the screw holes for the new hardware. I had to putty screw holes and drill more holes for the new hardware.
To See how I updated the hardware by drilling new holes and filling the old ones. Just click here....How To Update and Replace Furniture Hardware.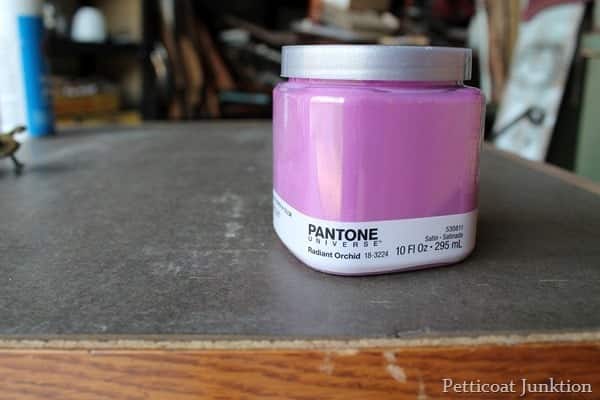 I got a sample jar of the Pantone Radiant Orchid at Lowes. I only used maybe half of the sample to paint the nightstand.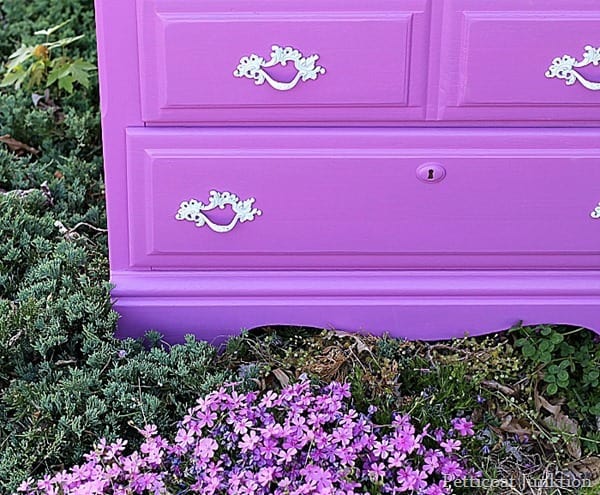 The hardware got a makeover with a generic brand white spray paint and gloss acrylic spray.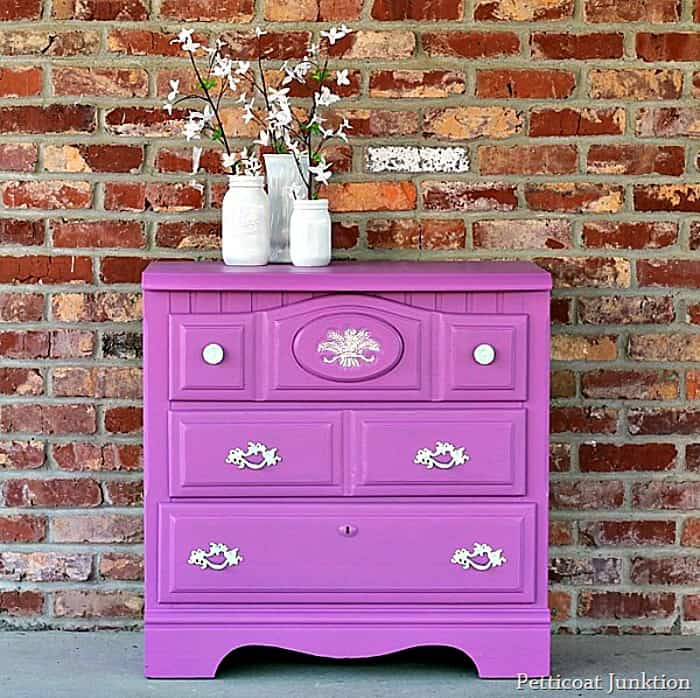 I first dry-brushed the floral detail but it wasn't white enough so I finger painted it with the tip of my pinkie….really.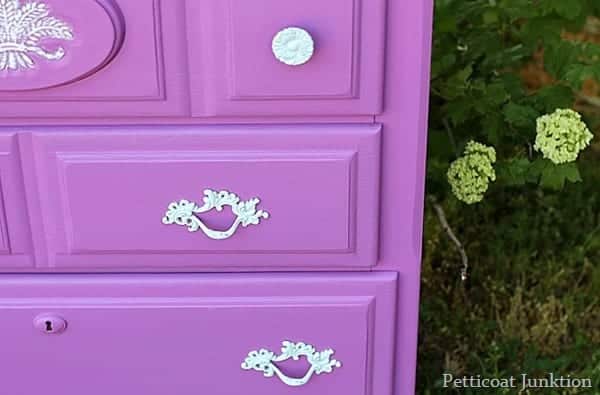 If you like this girly makeover you will love this one too. Just click here....Stenciled Wardrobe Fit For A Princess
My video below on how to fill hardware screw holes with wood putty....
How To Fill Holes With Wood Putty
I'm really happy with the makeover. The nightstand looks 100% better now. What do you think? Leave me a little note below. I love hearing from you. As always thanks for being here and have a great day, Kathy