Have ya'll noticed I've been a little heavy on the green furniture lately. What can I say, I love Spring. I'm ready for the March winds, April showers, and May flowers. Speaking of March winds, we had some shingles blow off our roof in the last storm, but I'm not complaining. We had it light compared to a lot of folks.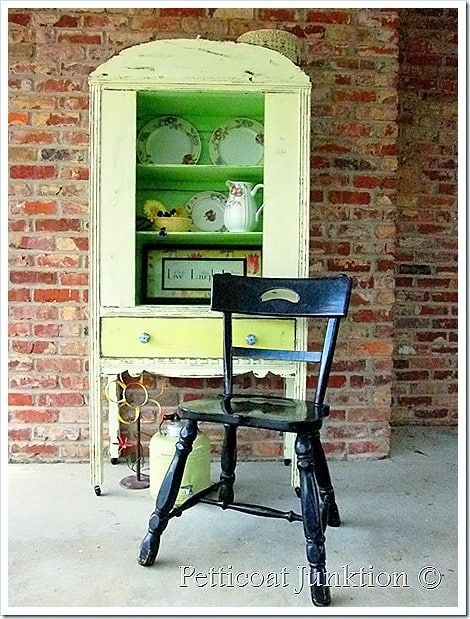 So this China Hutch got the Spring treatment, yellow and green paints, and some lovely aqua, red and yellow knobs.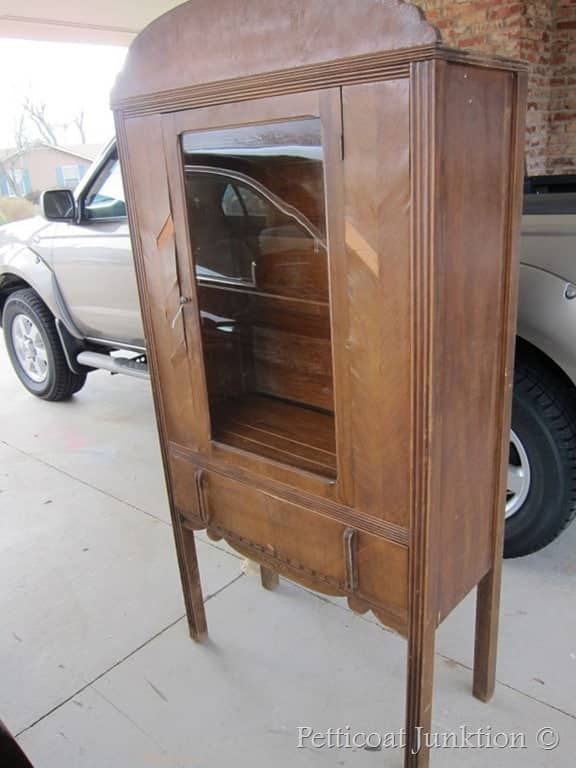 The picture above was taken just after we brought it home. A lot of loose veneer but overall a nice piece.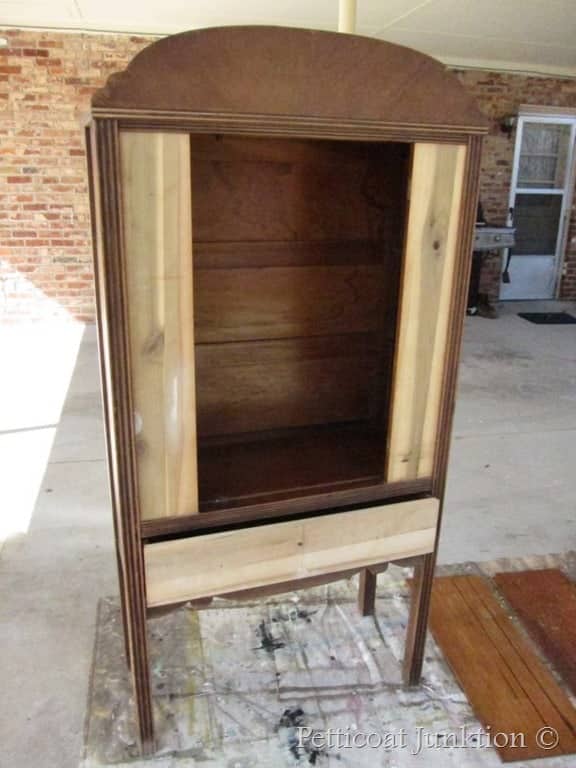 The picture above was taken after I peeled off the loose veneer. I also removed the wood knobs and drilled holes for the new hardware.
Did you notice the missing door? Funny story……
This piece stood in our carport for at least 6 weeks waiting for the stars to align—meaning, waiting for some warm, sunny, nice painting days that coincided with my days off from work. I actually have a real job where I get paid real money that feeds my painting hobby.
Anyway, one windy, windy day my husband and I drove into our driveway to see the china hutch laying flat on its face, yeah, crushed glass and all. So that's the story of the missing glass door. Oh well, I like it without the door! Now for pictures of the makeover.
green
pale yellow and black
black not good,
bright yellow better
nice contrast
Black chair is  from
junkin' trip
 It was  hangin' out in the carport during the photo shoot looking a little lonely.
knobs from Hobby Lobby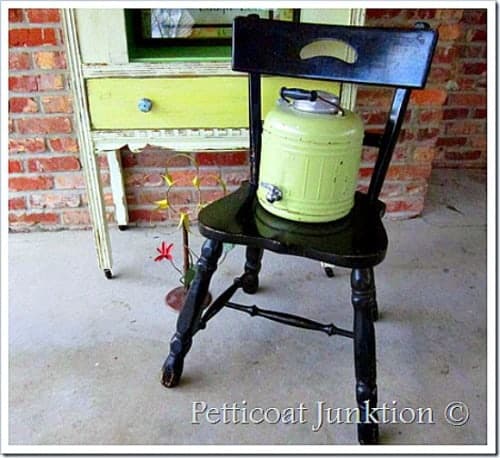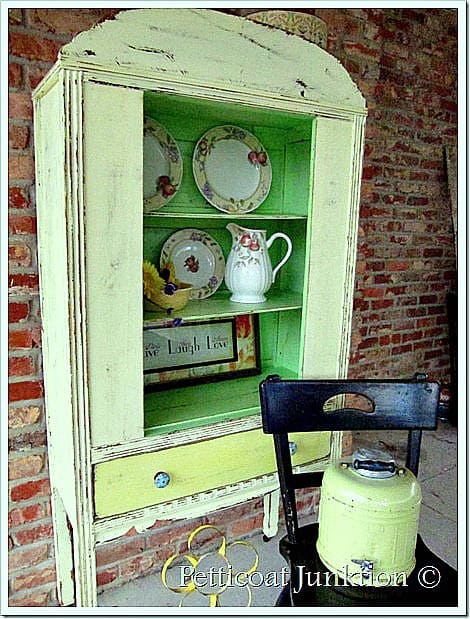 I'm doin' the happy dance,