This week I painted a new display shelf for the Reclaim Beyond Paint I carry at You Never Know in Clarksville.
Sara at the store says gray and off-white color combination for kitchen cabinets is the latest trend.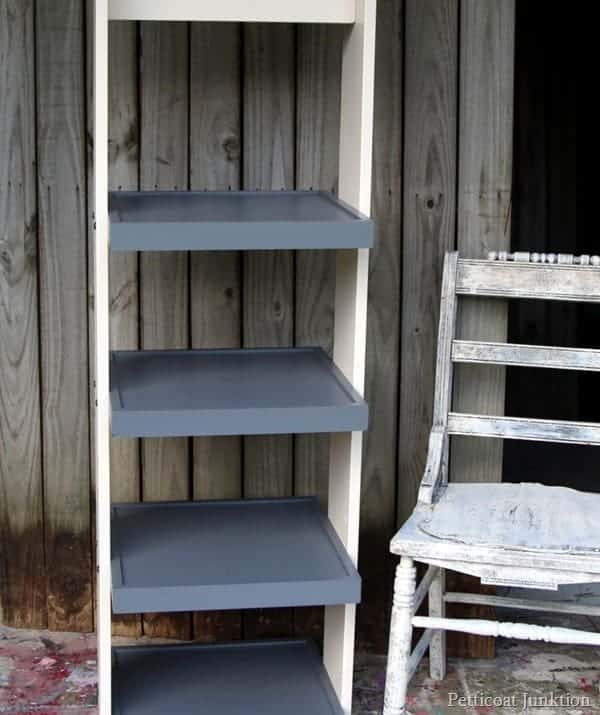 So I painted the display in the Reclaim Beyond Paint colors Pewter Gray and Off-White.
I have to admit I like the combo too.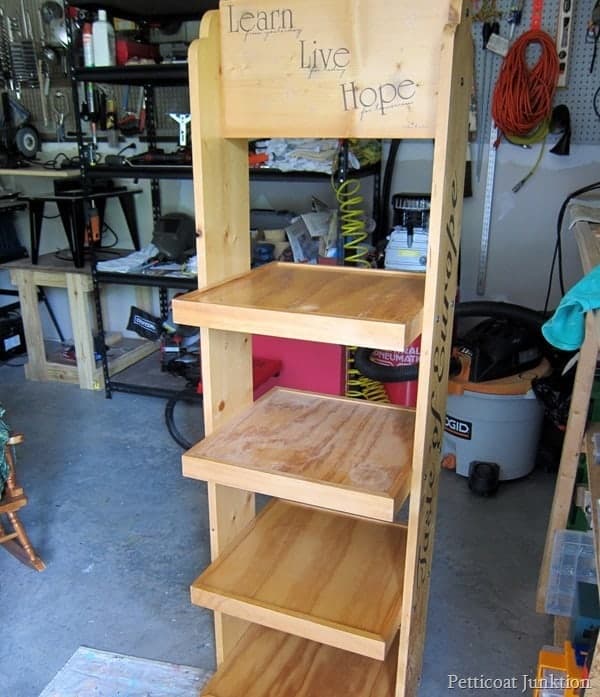 This is the shelf I bought at My Favorite Junk Shop.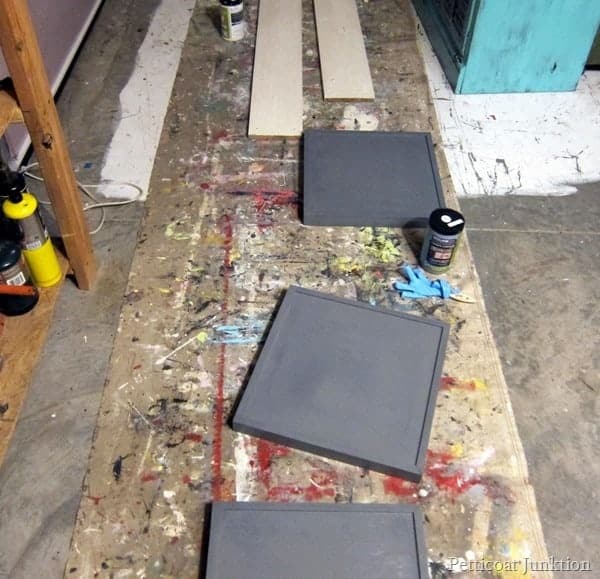 I took it apart to paint it…thought it would be easier.
And it was….but the putting it back together was a pain.
I got the JTS to help me or I would have had to paint the whole thing over after pushing and shoving and beating it up.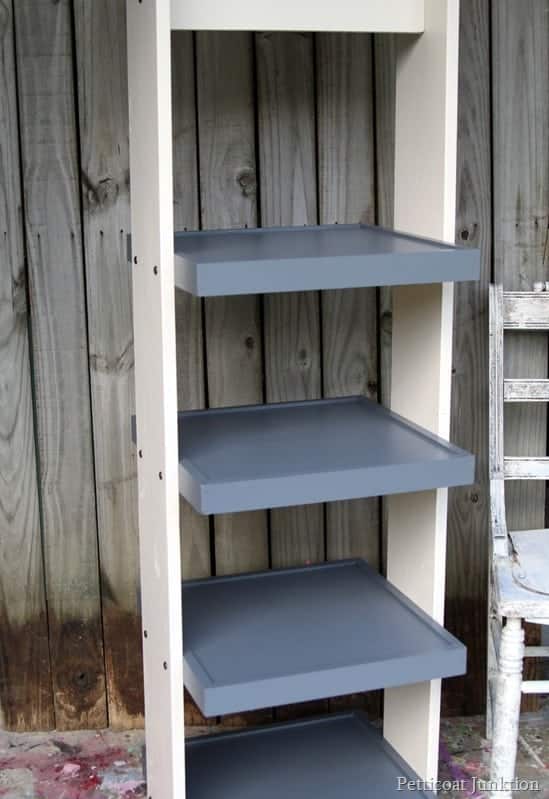 A lot of my pieces are painted with Reclaim paint and some of you ask me what paint I use because I forget to mention it in the post.
You would think I would remember that…..most important part.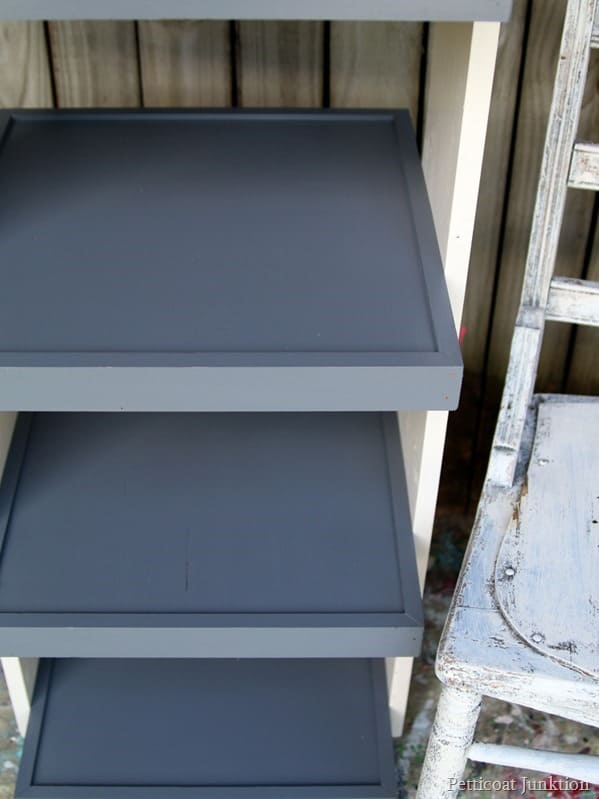 The paint is a primer, paint, and sealer all in one.
None of that time consuming waxing required….woohoo!
Here are a few of my pieces painted with Reclaim paint.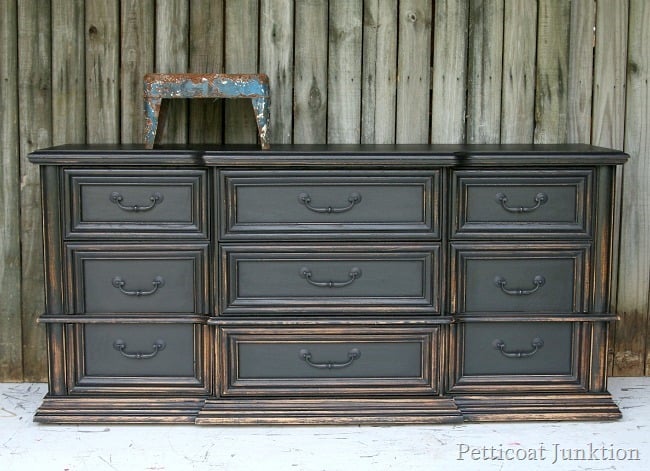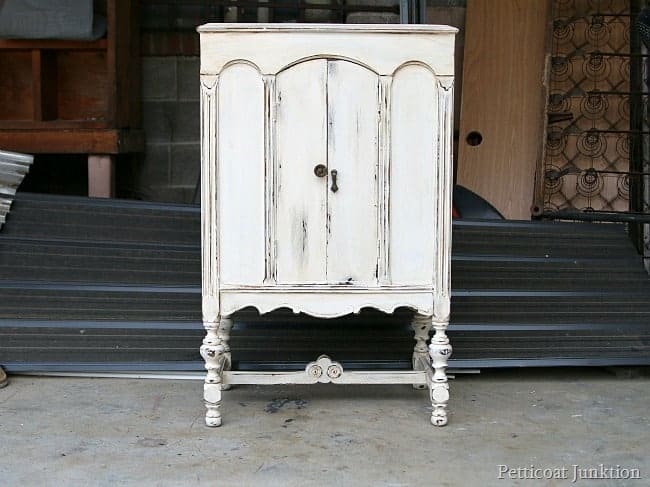 Antiqued and Distressed White Radio Cabinet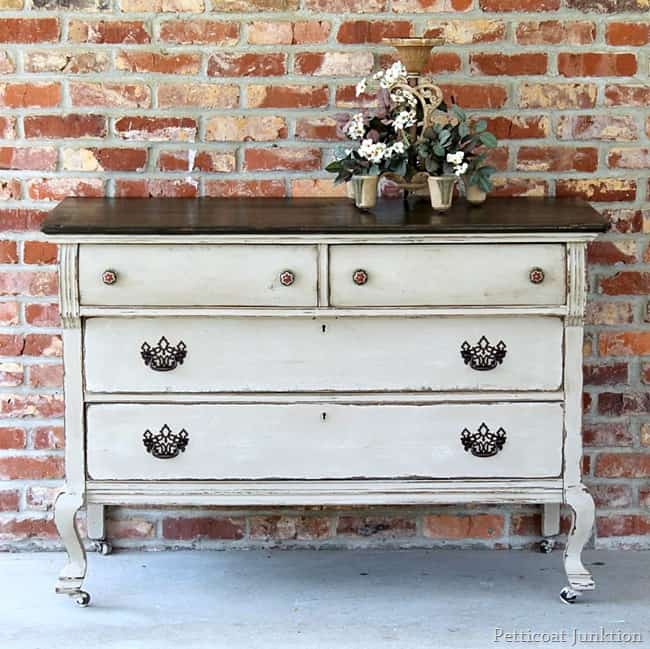 That's just a few.
What do you think of the gray and off-white color combination?
Love, hate, indifferent?
See you tomorrow,
Kathy
Subscribe to Petticoat Junktion updates and newsletter so you don't miss a thing!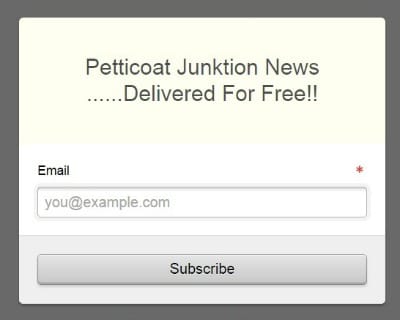 linking to these parties….
Funky Junk Interiors….Inspiration Monday…