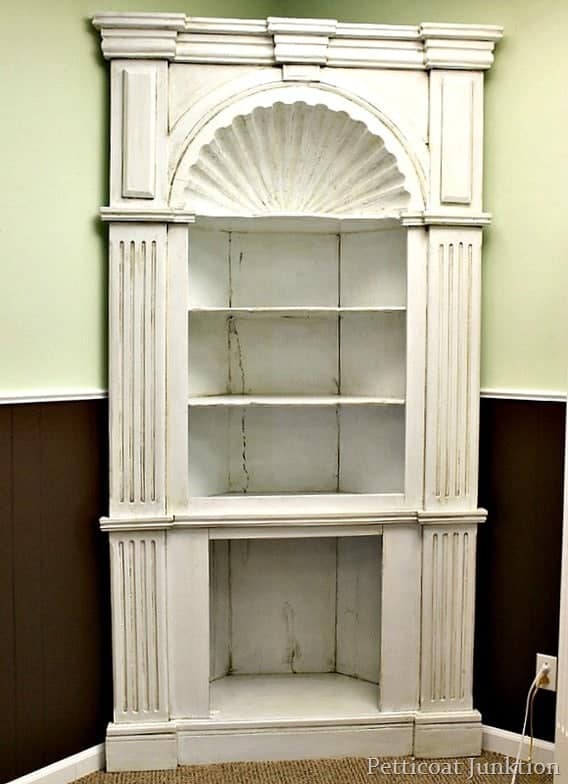 Antiqued Painted Furniture
White Corner Cabinet With An Antique Finish
I'm sitting on the sofa Sunday afternoon writing this post. I thought I would finally do a project with my Silhouette Cameo. Well that didn't happen. I did order some supplies and tried to navigate the Silhouette Studio and download fonts, work on designs, etc., etc., etc. After 3 hours of that I just ended up frustrated and I was still in my jammies!! I took a few project photos, folded some laundry, and made some guacamole.
I feel like most of the day was wasted. Do you know what I mean? My tired old body appreciated the rest though. I was feeling a little stiff and achy…too much bending, twisting, turning, while painting, shoving, and kicking furniture.
Hey,, but enough of that. I did get this post written and scheduled! There is a bridal shop opening in Clarksville called Wedding Belles.Another local business, yea!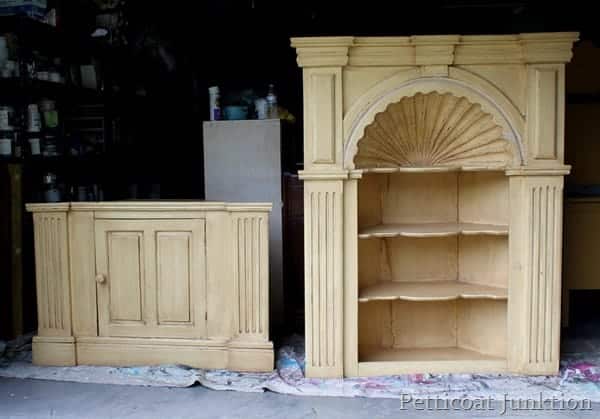 The cabinet before the makeover. It was a lot more yellow than this pic shows….kind-of a dingy yellow. It's a really simple process to antique painted furniture!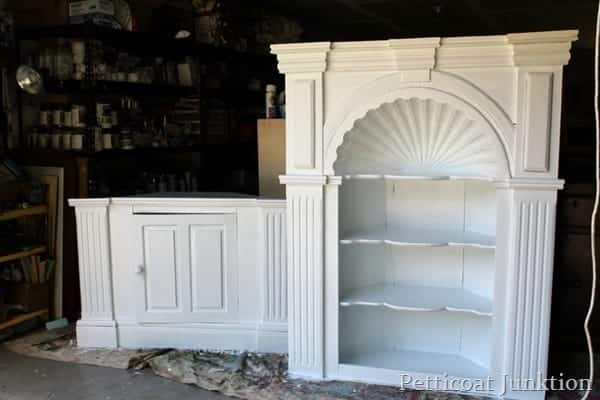 I painted the cabinet a nice bright white.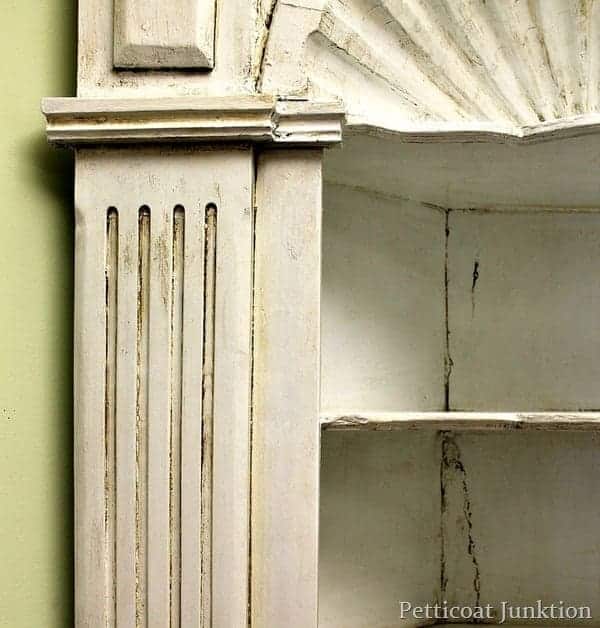 Then applied toner for an aged affect.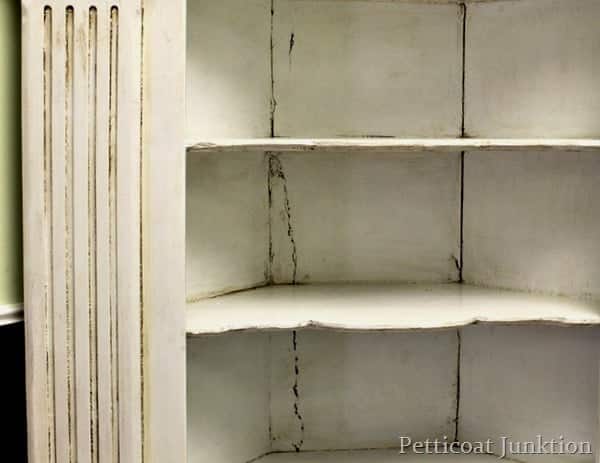 The piece was really old and had some cracks, gouges, holes, and a prior paint job that was a little lumpy. That's ok because the toner played up all those areas which is what we wanted.
Find the Caromal Colours Toner here.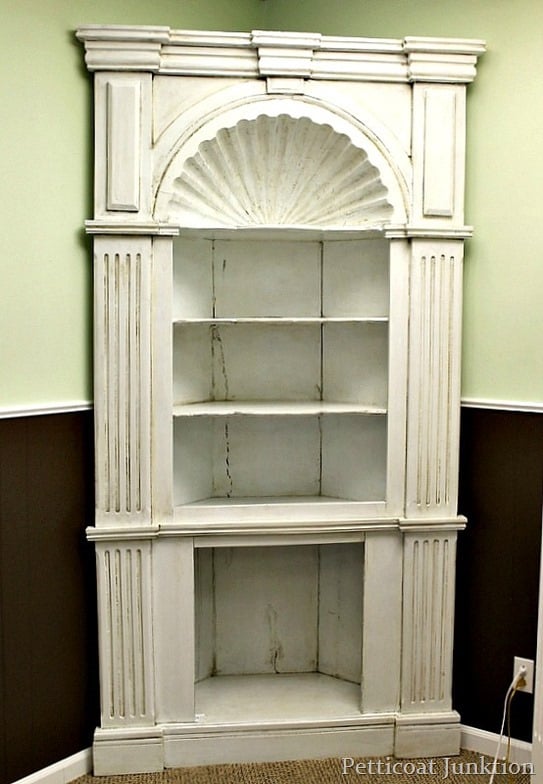 Wedding Belles isn't officially open so the White Antiqued Cabinet hasn't been decked out with cool wedding bling yet. They're open by appointment though if you want to give them a call. I went by Saturday to take these pics and I watched a bride-to-be trying on dresses. So much fun. I love bridal shops. Wedding Belles also sells prom dresses, ball gowns, anything fancy, in all sizes….kids dress up clothes too.
How do you like the white antiqued finish on the cabinet? Do you watch Say Yes To The Dress?
You can leave a comment below.
If you don't have a blog….that's ok…you only have to leave your name (first name is ok) and your email address, then your comment. Your email address will not be shown on my blog. It is to prevent spammers from leaving comments.
Thanks for stopping by and have a great week,