Salvage Saturday at Petticoat Junktion
Horse Chows Down On Chest Of Drawers
Yep, that's what I said!
You'll believe it when you see the photos.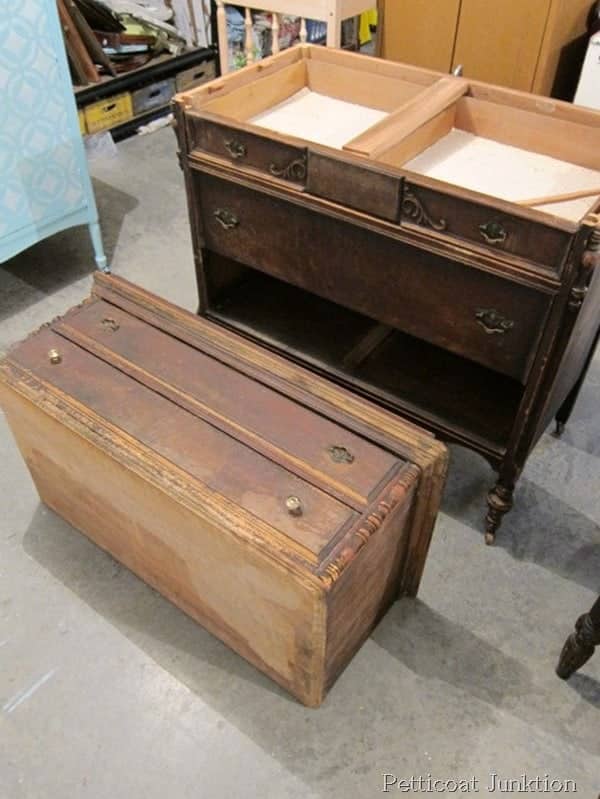 When I purchased this chest of drawers it was in one piece.
While loading it in the truck the top section separated from the bottom.
That could have been really bad.
I always worry when moving and loading furniture.
My husband and I and a lot of people we deal with aren't spring chickens.
I would be really upset if someone was injured while moving furniture for me.
Thank goodness this time the only one injured was the chest of drawers.
Now in two pieces.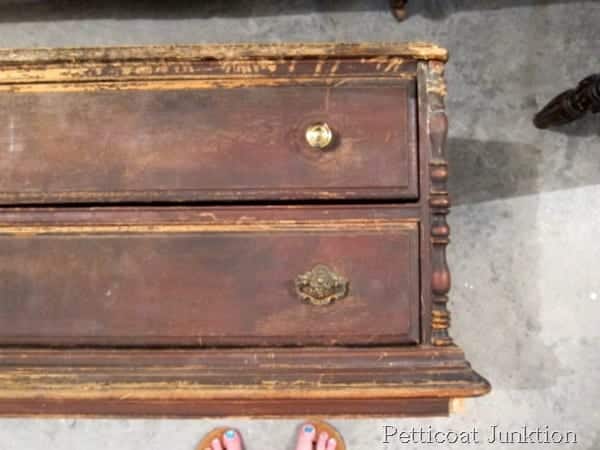 Pretty bad.
Apparently part of it's history includes being stored in a barn…..occupied by a horse…..who thought the chest was his personal chew toy.
The pictures do not show the devastation caused by the horse.
The molding around the top is a mess.
It's eaten up and has lots of sharp edges and hunks of missing wood.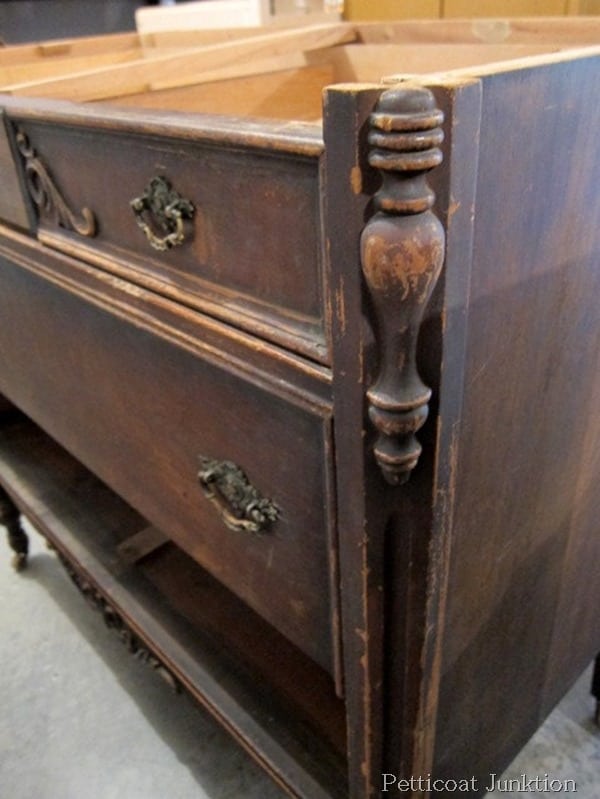 Oh, but It was calling my name. The details are awesome.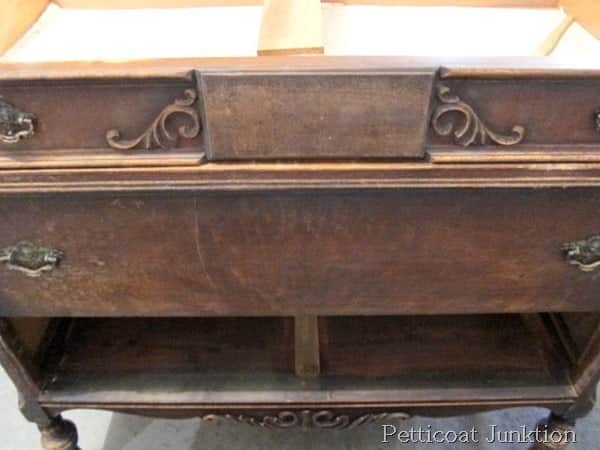 I have no idea the age of this piece but it's solid wood everywhere, and it is heavy.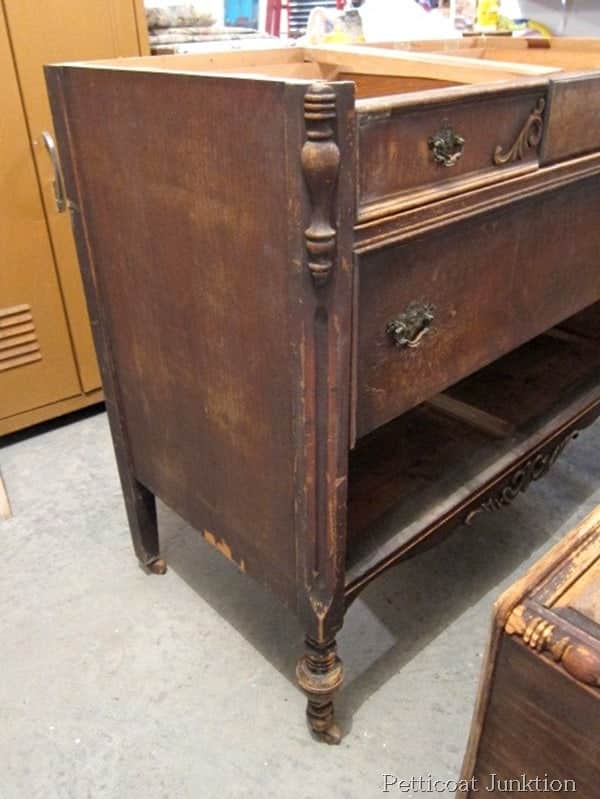 The purchase price was $95. Much more than I usually spend for a chest of drawers.
I was sucked in by all those details.
I see potential.
Any ideas how to fix up the top without replacing the whole piece.
Please leave a comment below….good….bad…indifferent….I read them all.
View other Salvage Saturday posts.
Keep up with me by reader below or sign up for email updates on the sidebar.
Thanks for stopping by and have a great weekend!
Kathy