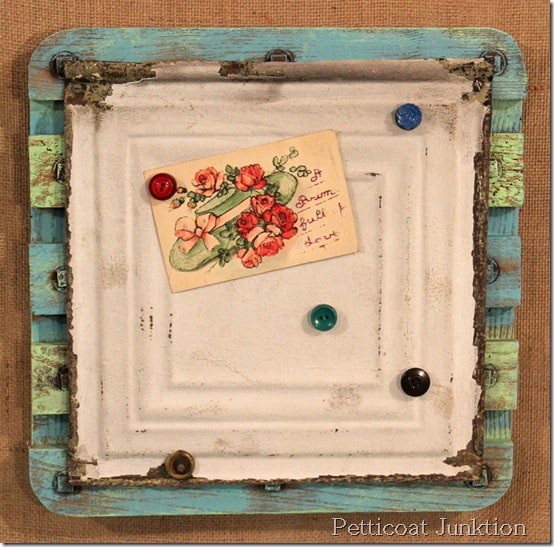 Magnetic Personality
I'm hung-up on hang-ups. A couple of weeks ago I shared a Magnet Board made from reclaimed tin and a door panel. Last week it was a Hanger Makeover using decorative duct tape. This week I have an up-cycled wood, tin, and button magnet hang-up I'm calling " Magnetic Personality ".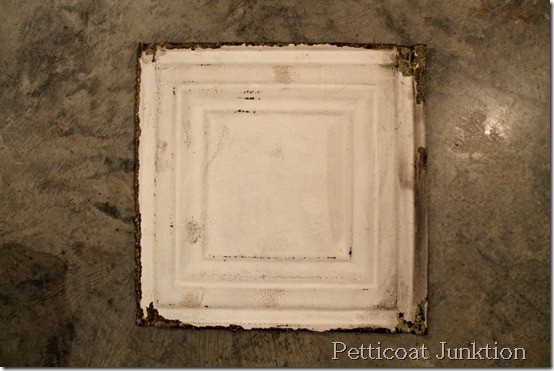 old roofing tin from the Nashville Flea Market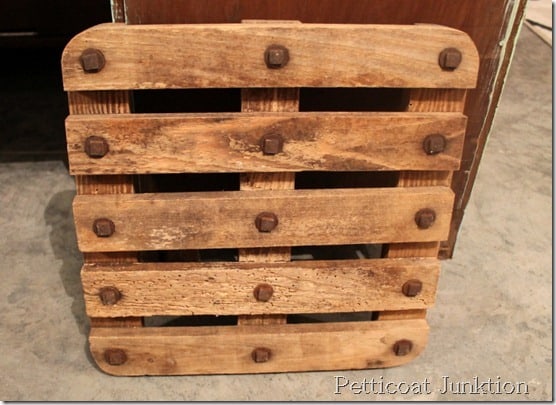 I'm not sure what this is. It was cool and I found it at a flea market/antique shop.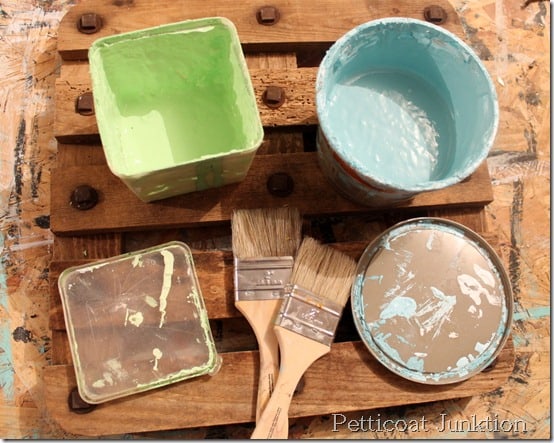 My custom paint mixes. These were mixed for my Waterfall Buffet makeover from last week.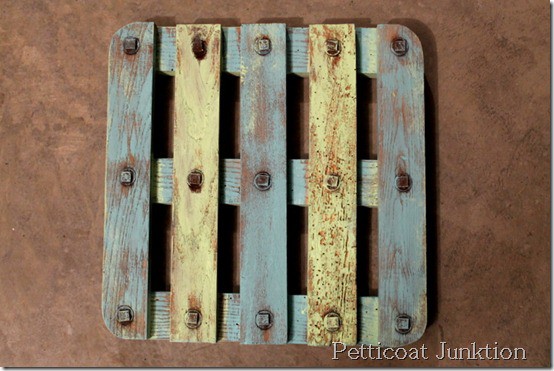 kind of a beachy look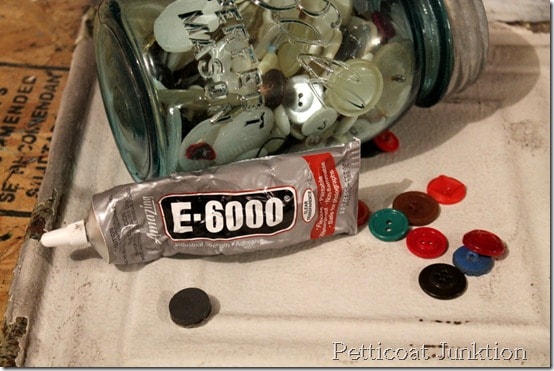 buttons, magnets, E6000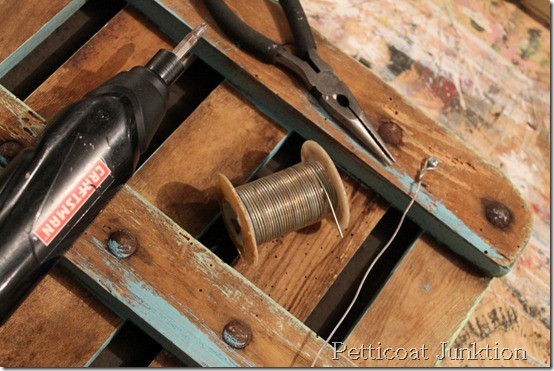 For the back I used a screw on each end at the top and strung heavy duty wire for a hanger.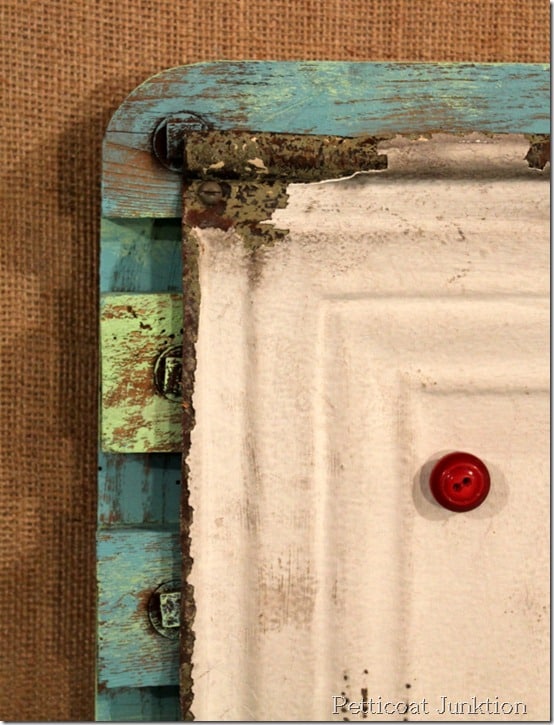 Love this red button.  E6000 is my go-to glue for everything. I used it to bond the button to the magnet.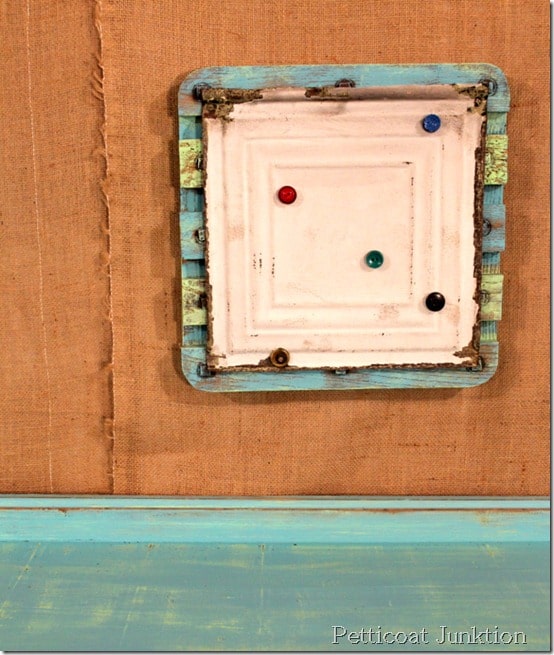 love the blue and green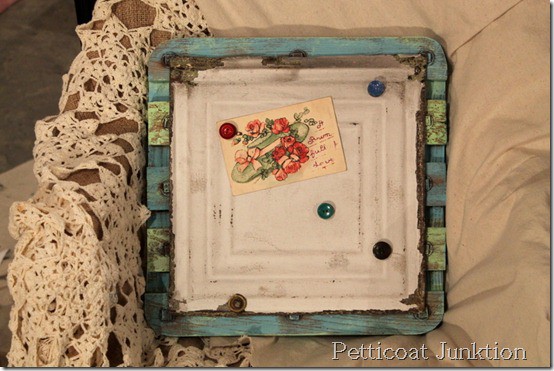 In honor of Valentines Day I used this vintage post card as a clip on my board. The card is a little beat up but it says "A Brim Full of Love".  It's the least I could do since I haven't made any Valentines Day crafts.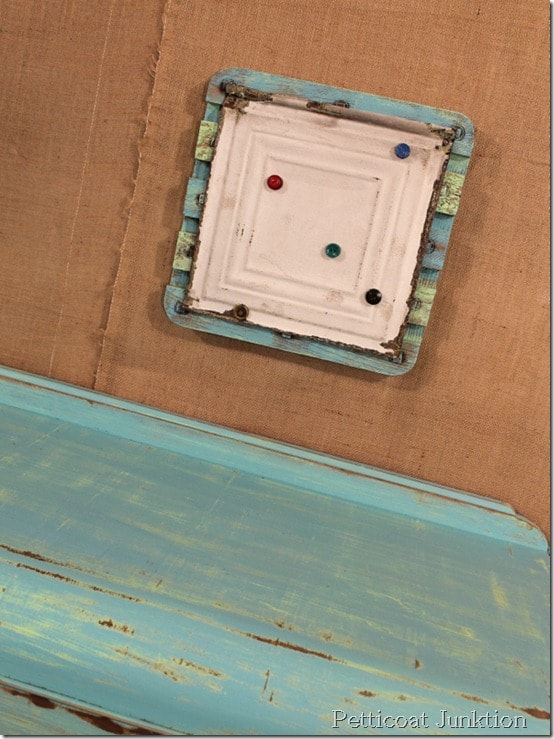 Do you decorate for Valentines Day? Me….not so much. Have a great weekend and thanks for visiting Salvage Saturday.