disclosure: affiliate links may be used in this post.
I'm back!
I was in San Jose California with my sister for a whole week….and we didn't even fight…..well, not much….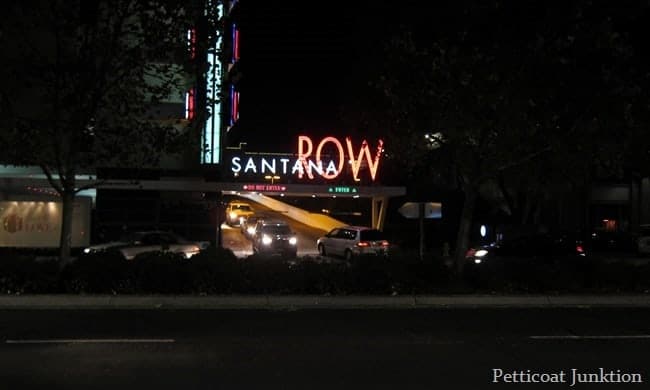 We went to Santana Row one night and strolled the decorated streets.
Santana Row is a very up-scale shopping area in San Jose.
We had dinner at Khanh's Restaurant where Vietnamese Cuisine is the specialty.
The food was delicious!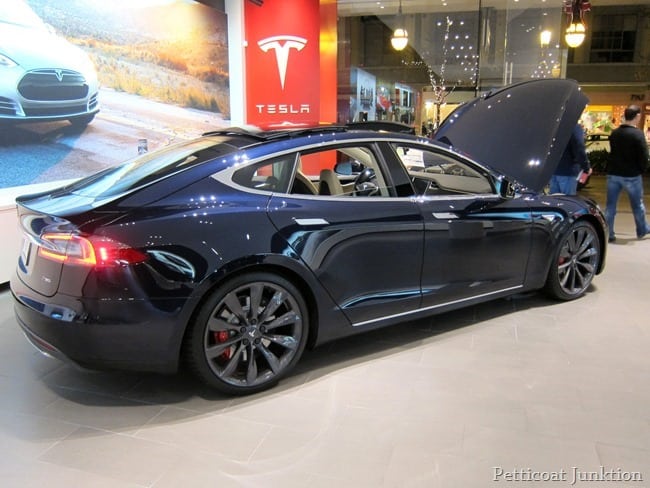 We visited the Tesla showroom.
This Tesla was only $119,000…..I'll take two….lol!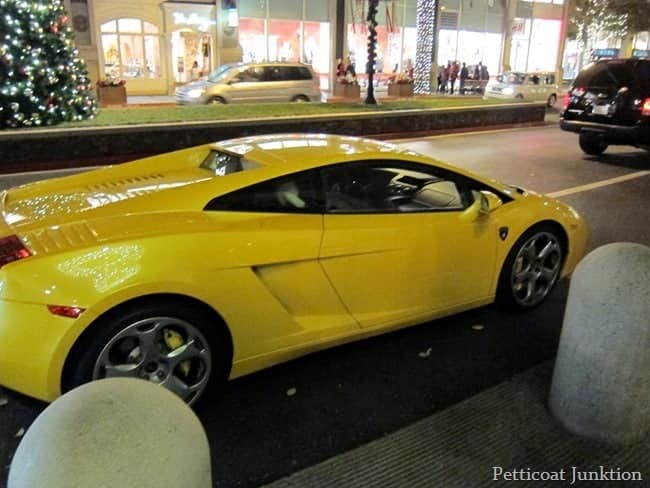 I think I would rather have this yellow Lamborghini that was parked outside one of the fancy hotels.
Ya'll know how I love bright colors
The palm trees were all decked out for the holidays.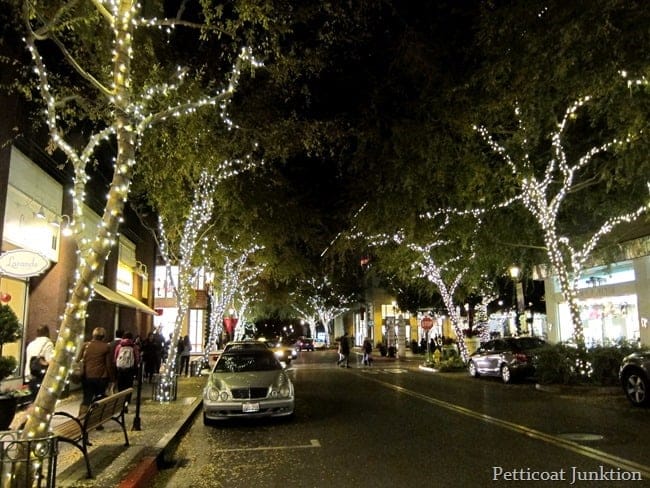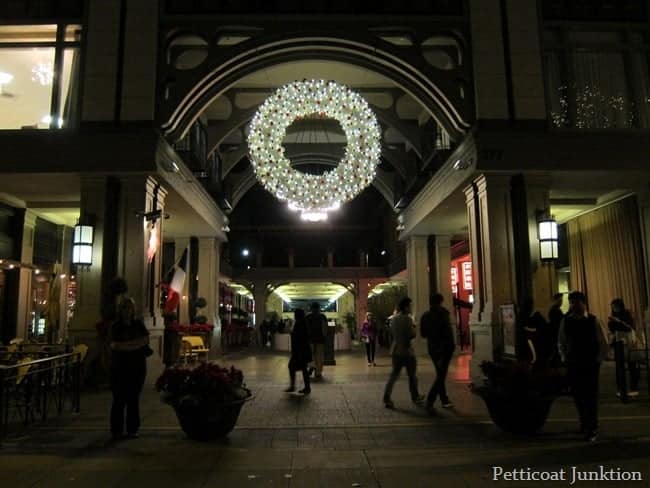 On Friday we took the Caltrain to San Francisco….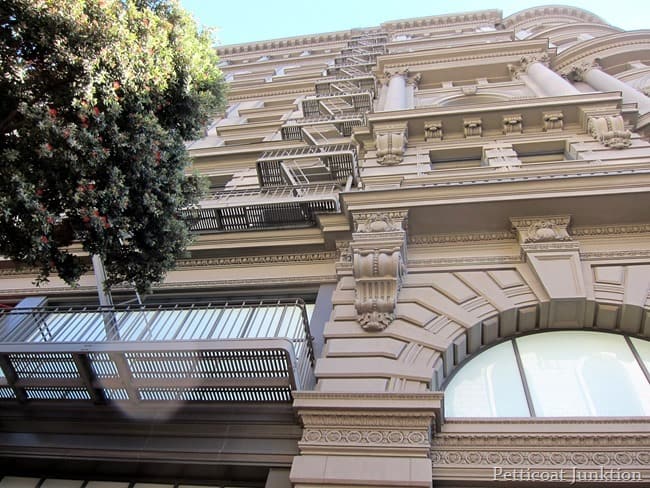 looking up at this cool building while waiting for the cable car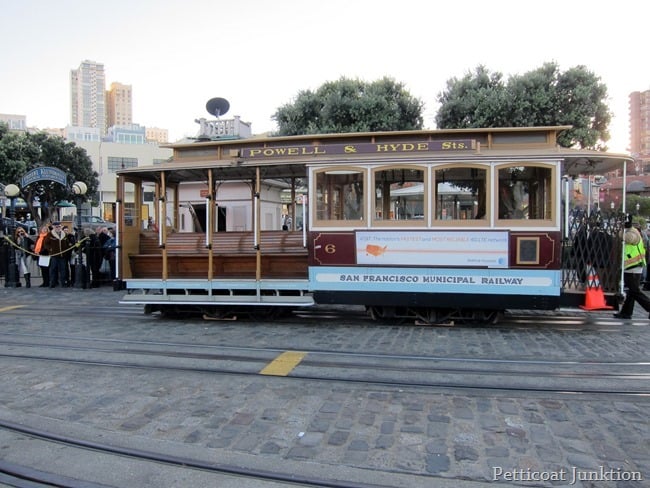 I was a little disappointed in the cable cars.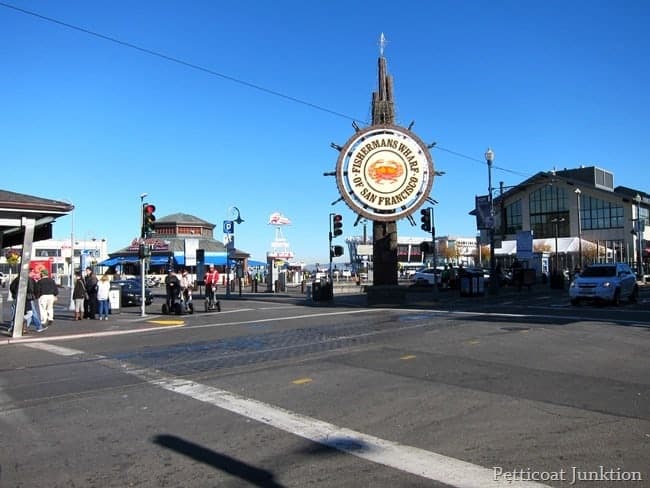 Fisherman's Wharf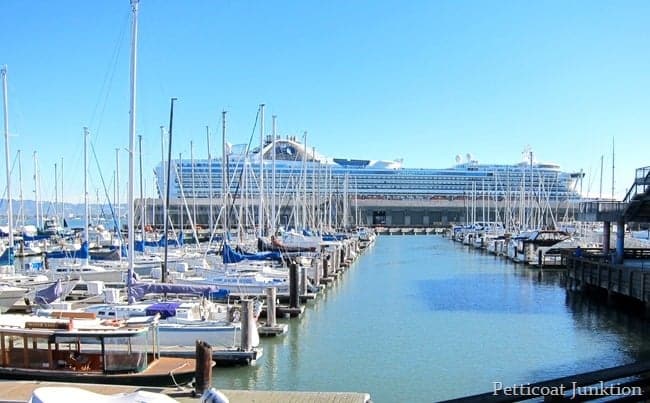 huge cruise ship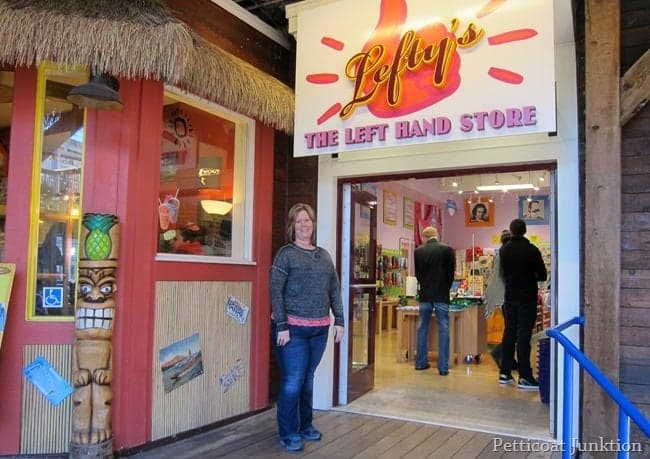 My sister is a lefty.
She'll be wanting to hit me with a left when she sees this photo
She's a few hundred miles away….hahahahaha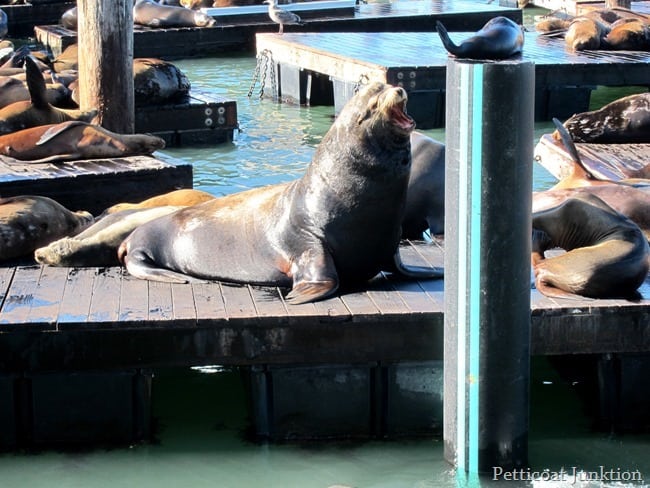 Even the sea lion is laughing….at Pier 39.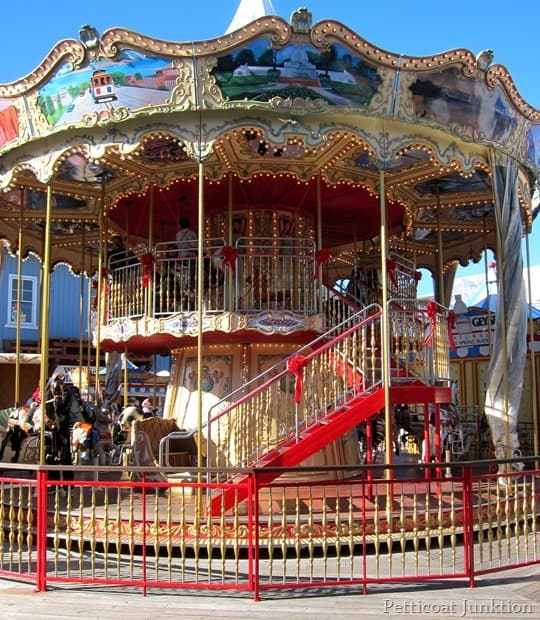 beautiful 2 level carousel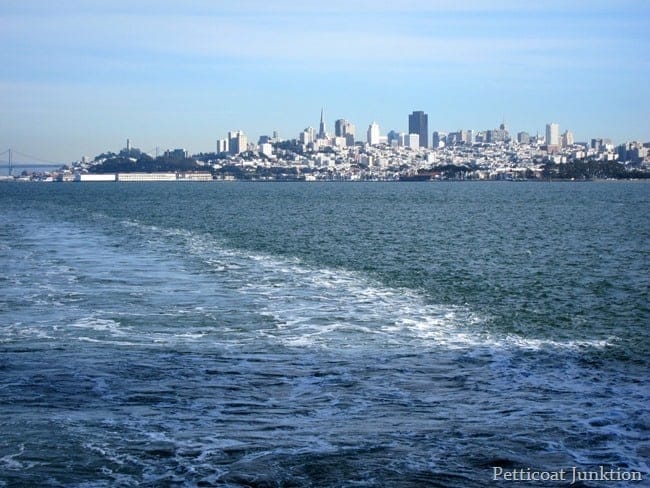 We decided the best way to see the Golden Gate bridge was to take a short cruise around the bay.
I didn't know the Golden Gate Bridge is red.
Did you?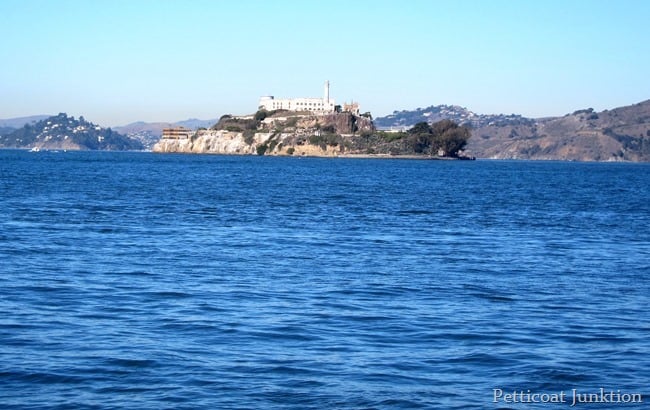 Alcatraz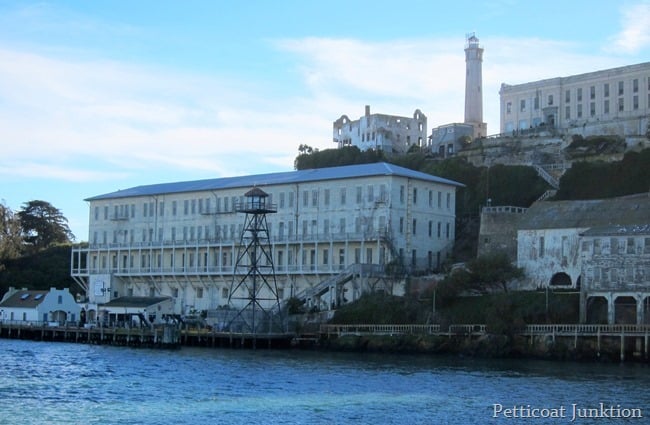 back side of Alcatraz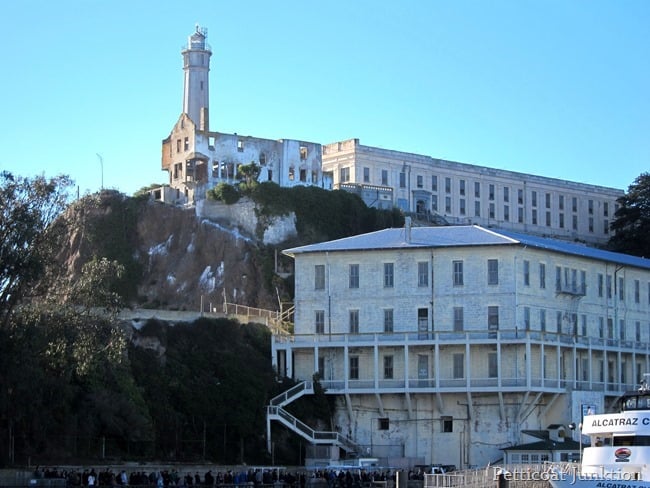 I wanted to take the Alcatraz tour but I was out voted.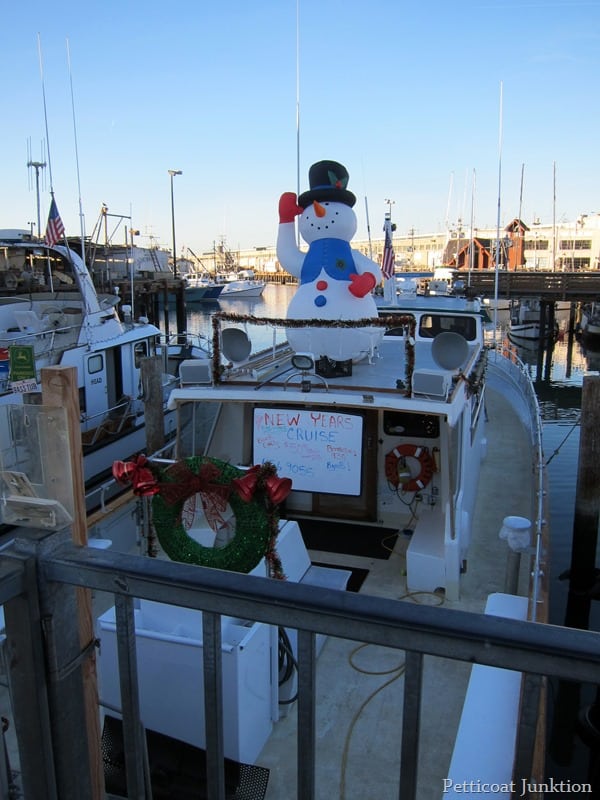 too cute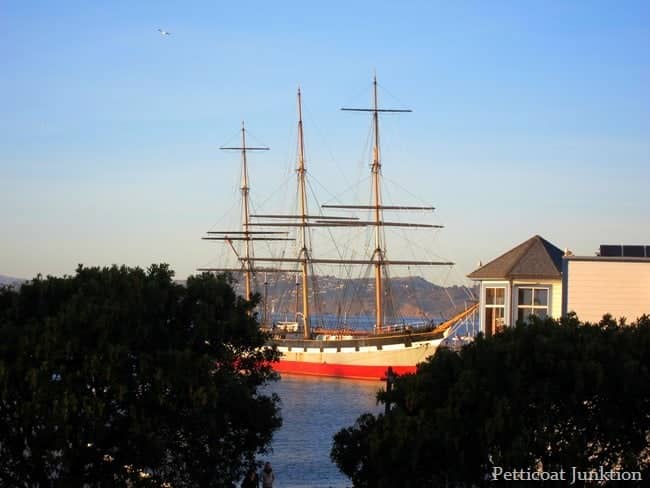 awesome schooner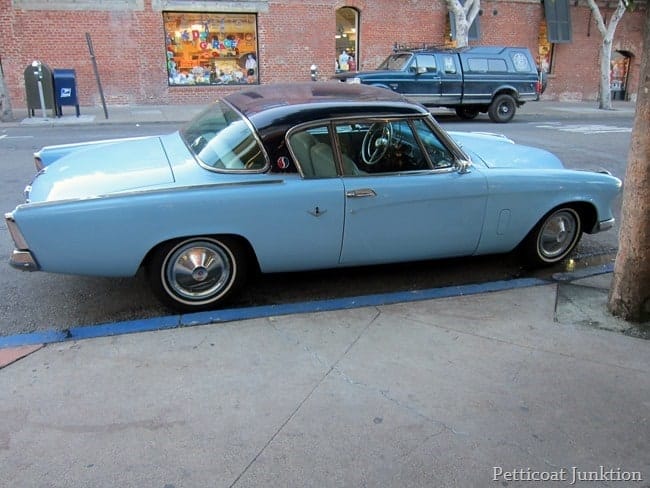 Studebaker on the streets in San Francisco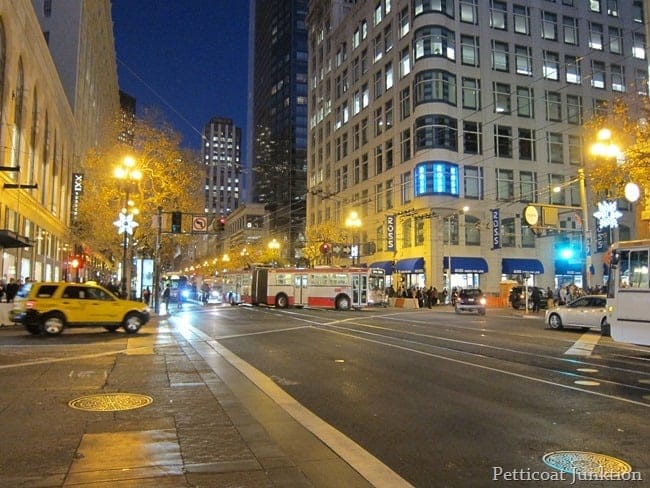 Lights in San Francisco as we were heading back to catch the Caltrain.
I enjoyed my trip but there's no place like home
Which car did you like the best?
You can leave me a little note below.
I love hearing from you.
You only have to leave your name (first name is ok) and your email address, then your comment.
Your email address will not be shown on my blog.
Thanks for stopping by and have a great week,
Kathy