wrapping Christmas presents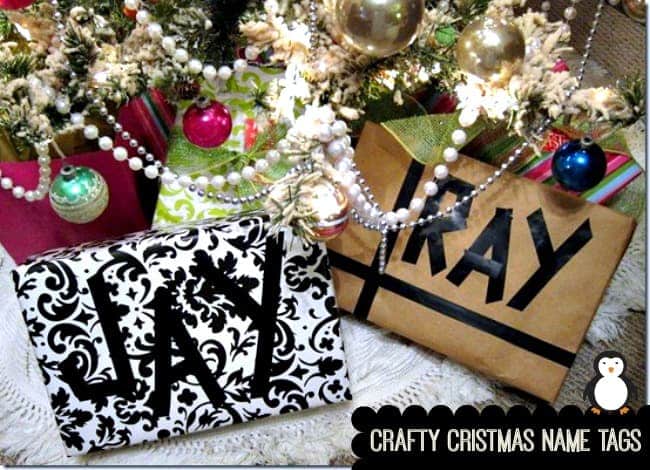 What do you think. I couldn't resist doing something a little different. The brown paper and the black tape go together like peanut butter and chocolate!!
Here's what happened.
 I was wrapping presents and needed some heavy duty tape to close a cardboard box.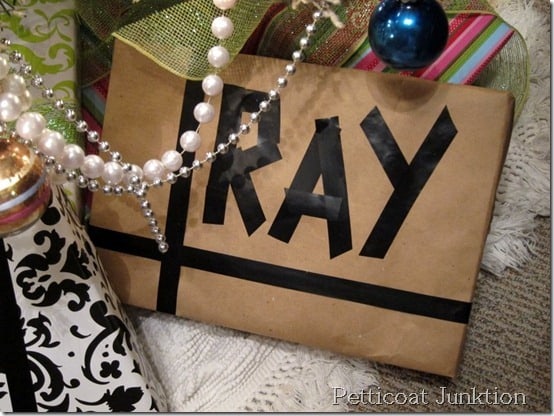 All I could find in the house besides scotch tape was black electrical tape.
I didn't want to walk down to the shop to get different tape (lazy, and it was dark)  so I used the electrical tape.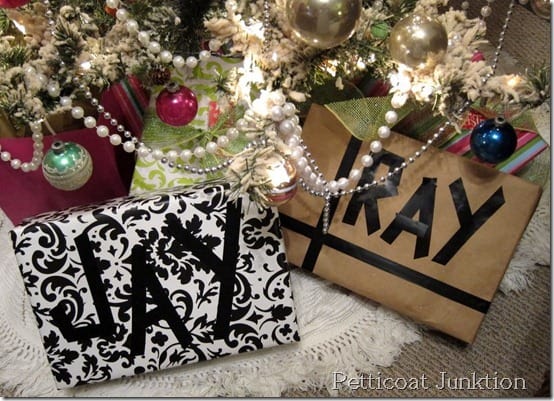 As I was wrapping my husband's gift in brown kraft paper and the black electrical tape was still sitting there……huummm…..that might look good, and different, and manly.  Sometimes you just have to go with it.
It did look good, and different, and manly.
So the present for my son Jay got the electrical tape treatment too!
What crazy item have you used for Christmas packages.
Thanks for stopping by,
partying with…
Throwback Thursday
 Kathy