Kathy is the founder of PetticoatJunktion.com, a home décor blog focused on repurposing and upcycling furniture, old hardware, rusty stuff, and thrifty finds into unique home décor. Kathy's projects have been featured on the Home Depot Blog, Plaid Crafts, Behr Designer Series, and in numerous magazines.
Hi, I'm Kathy Owen the gal behind Petticoat Junktion and I love decorating my home. My decor is eclectic and unique. I find fun things at thrift stores, junk shops, and flea markets and make them better. Every day is a new adventure at Petticoat Junktion.
I freely admit to being a junk addict.. My passions are; architectural objects, rusty junk, rhinestone jewelry, vintage hardware, and old wood furniture. Flea markets and junk shops are my favorite hangouts. I love, love, love painting furniture! I use paint, fabric, paper, appliques, stencils, toners, etc., when restyling a piece of furniture.
My favorite shopping spots are junk shops, flea markets, and salvage yards. I always share photos of my junkin' adventures. Come along for the ride. It's always fun.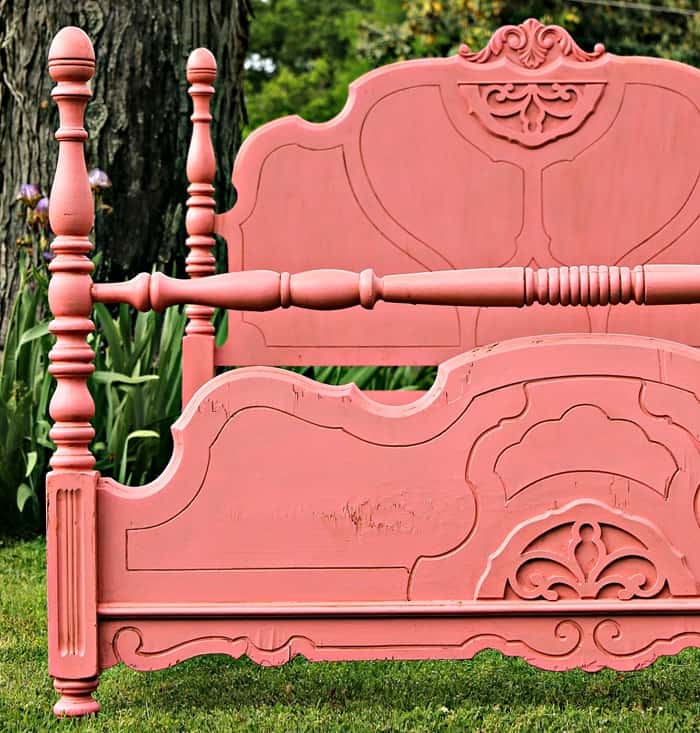 Kathy Owen - Bio
I was born and raised in Arkansas on a farm. I'm famous for catching a greased pig at the local county fair. I also searched high and low and beat the bushes until I found a man with the same last name as me, and I didn't have to change my name when we got married! Since my husband and I are from Arkansas, I'm sure you are curious. After searching our family trees going centuries back, we determined....we are not related by blood. Good to know.

I grew up in the '60s and am a closet hippy....love disco.....margaritas.....Elvis......the Twist....and avocado green furniture (don't freak out, I'm mostly normal).
Other likes:
Fiction novels (murder or detective mysteries), Chuck e Cheese, the beach, Taylor Swift, The Supremes, and Temptations, embarrassing my grandchildren, T.J.Maxx, Yellowstone, Mayor of Kingstown, The Voice, Blake Shelton.....
My leap into painting furniture for resell began in Pensacola, Florida. I rented a booth at Alyssa's Antique Depot in Pace, Fl, and I continued my painting and junkin' when we returned to Tennessee.
My Blog life began in May of 2011. My friend Kendall started me on the basics of setting up a blog, and I went from there. My husband once told Kendall she created a monster. Blogging is a full-time job, and I kind of have a love/hate relationship with it. I love sharing pictures of my projects and posting tutorials, but I really hate to write. Weird huh!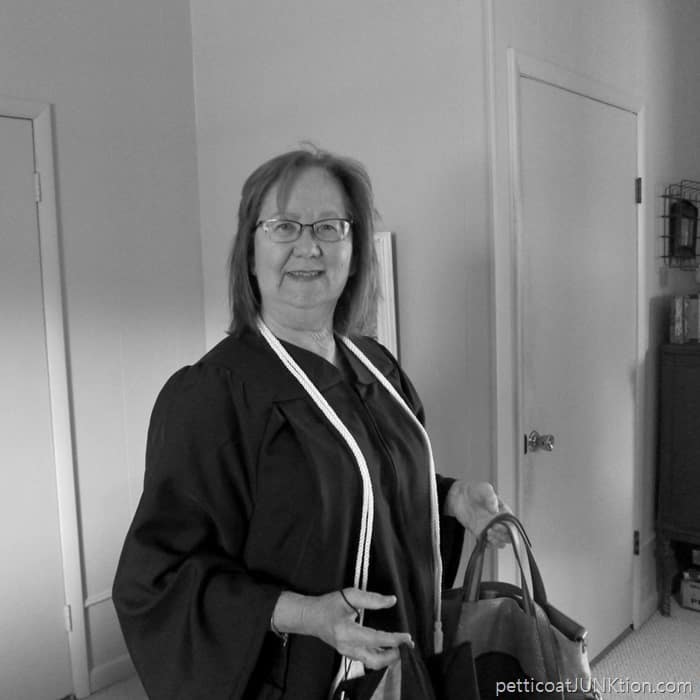 I worked for over 35 years in the medical profession. When the laboratory I worked at closed in 2013, I finally finished my college degree at the age of 62. Double major with a 3.6-grade average. As you guys can probably tell, I didn't major in English or Writing.
My loving husband is a 26-year Army veteran. We have two grown children and four wonderful grandchildren.
Our Home Where Everything Is Not Perfect
Home decor doesn't have to break the bank. The projects that make our home warm and inviting are budget friendly and easy for any homeowner to duplicate. We do everything from painting shutters and metal storm doors to hanging inexpensive white pillowcases as curtains.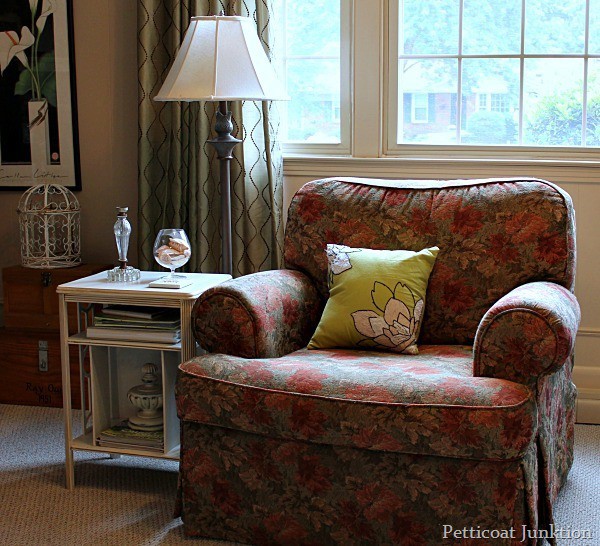 White Home Decor Ideas- The Den
Our Guest Room...I decluttered this room and added touches to make our guests feel at home. You can see the room and the amenities by clicking this link....Bedroom Makeover With White Walls
Our completely redone top to bottom master bedroom 2020. Brown Master Bedroom Paint And Decor Ideas Before And After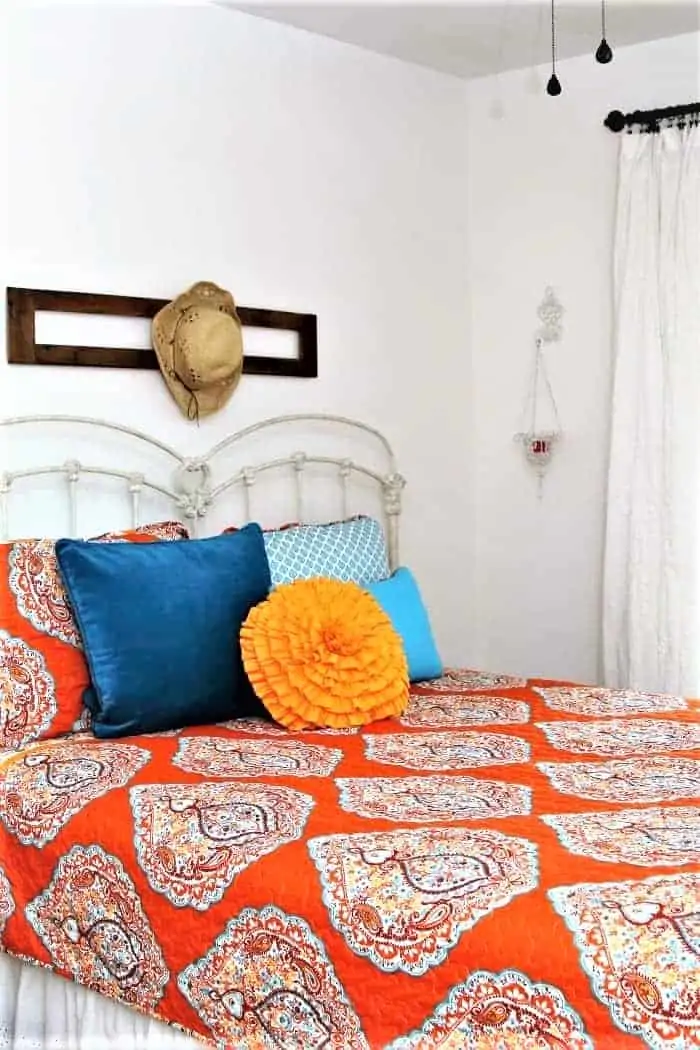 Granddaughters Bedroom At Our House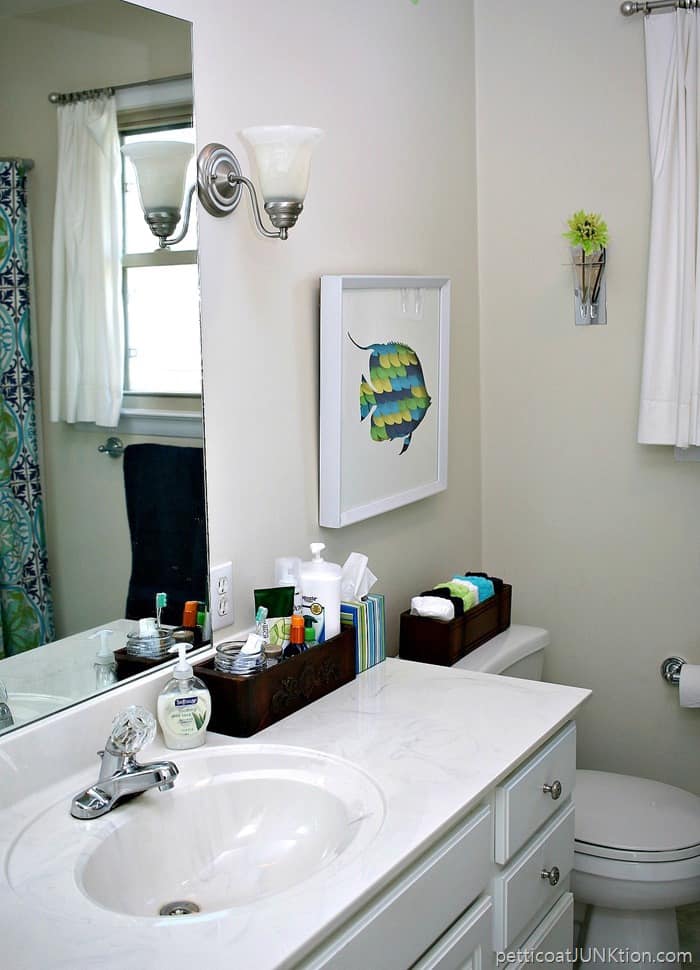 Decorating The Master Bathroom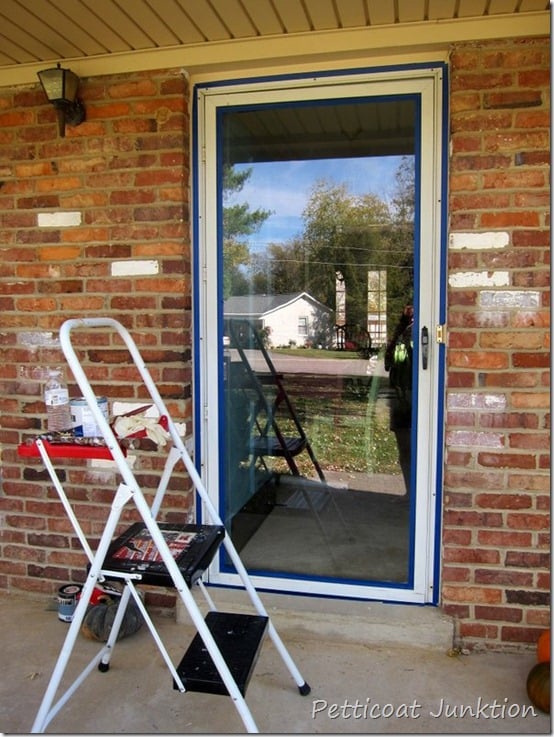 Click this link to see How We Painted Our Metal Storm Door!
Fan Favorites
What do you need help with? I might have a blog post tutorial for you. Just click the pink link to read the posts....
How To Prep Furniture For Painting
Read our family Alzheimer's and Arkansas Stories.
Milk Paint Radio Cabinet (The "Makeover" I'm known for....as in, everyone says "Oh, you're the one with the red cabinet!!"......yep, that's me.
Or you might want to see my most controversial makeover.....Too Much Distressing?? Love it or Hate it??
Start at the ...Blog Page
For questions or comments contact me kathy@petticoatjunktion.com
You can find Petticoat Junktion painted furniture, junk creations and diy crafts at...
You Never Know, 1218 College St., Clarksville, Tn, 931-809-823 and
Warehouse 41 Vintage Market, next door to You Never Know