Hey Guys! I'm Kathy, Creative Mind behind Petticoat Junktion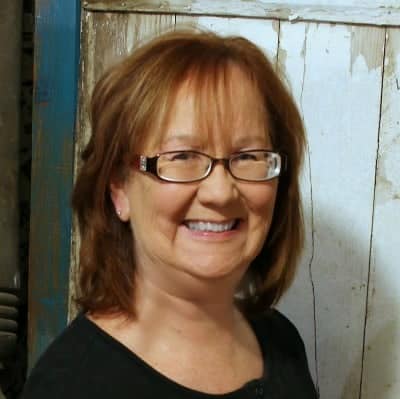 I freely admit to being a junk addict..
My passions are; architectural objects, rusty junk, rhinestone jewelry, vintage hardware, and old wood furniture. I love, love, love, painting furniture! I use paint, fabric, paper, appliques, stencils, toners, etc. when restyling a piece of furniture. My favorite shopping spots are junk shops, flea markets, and salvage yards. I always share photos of my junkin' adventures. Come along for the ride. It's always fun.
I grew up in the 60's and am a closet hippy….love disco…..margaritas…..Elvis……the Twist….and avocado green furniture (don't freak out, I'm mostly normal).
My leap into painting furniture for resell began in Pensacola, Florida. I rented a booth at Alyssa's Antique Depot in Pace, Fl and  I continued my painting and junkin' when we returned to Tennessee.
My Blog life began in May of 2011. My friend Kendall started me on the basics of setting up a blog and I went from there. My husband once told Kendall she created a monster. Blogging is a full time job and I kind of have a love/hate relationship with it. I love sharing pictures of my projects and posting tutorials, but I really hate to write. Weird huh!
My loving husband is a 26 year Army veteran. I have 2 grown children, a beautiful daughter-in-law, a fabulous son-in-law, and 4 wonderful grandchildren.
The posts below are reader favorites. Just click the pink link to view the projects….
Start at the …Blog Page
Milk Paint Radio Cabinet (The "Makeover" I'm known for….as in, everyone says "Oh, you're the one with the red cabinet!!"……yep, that's me.
Home Improvement post…..Learn How To Paint A Metal Storm Door
View ….Petticoat Junktion  DIY Video Tutorials
Or you might want to see my most controversial makeover…..Too Much Distressing?? Love it or Hate it??
Put your email in the box below to receive updates from Petticoat Junktion…..
You can find Petticoat Junktion painted furniture, junk creations and diy crafts at 
You Never Know, 1218 College St., Clarksville, Tn, 931-809-823  and
The Shoppes At Sango, 3470 Highwat 41A South, Clarksville, TN 37043 (931) 820-1500
email –  [email protected]