DIY Projects
Diy Projects or  Do-It-Yourself crafts are a simple way to add your personality to your home. There could be 10 people creating the same craft and no two would be alike. That's the beauty of DIY.
Most of my DIY crafts are made from reclaimed junk or up-cycled items. And that means the cost is minimal.
All the photos below link to a project post. Click any photo to see how the project was put together. I'm starting with a couple  of my favorites….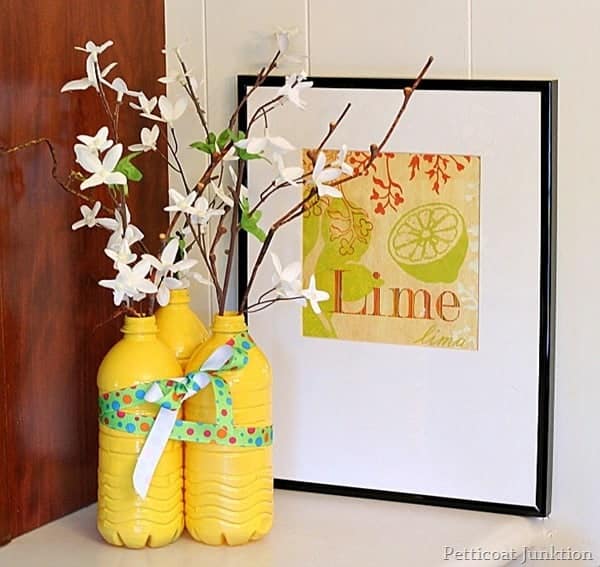 I spray painted plastic water bottles and made fancy vases out of them. This would be a great centerpiece for wedding tables and inexpensive too.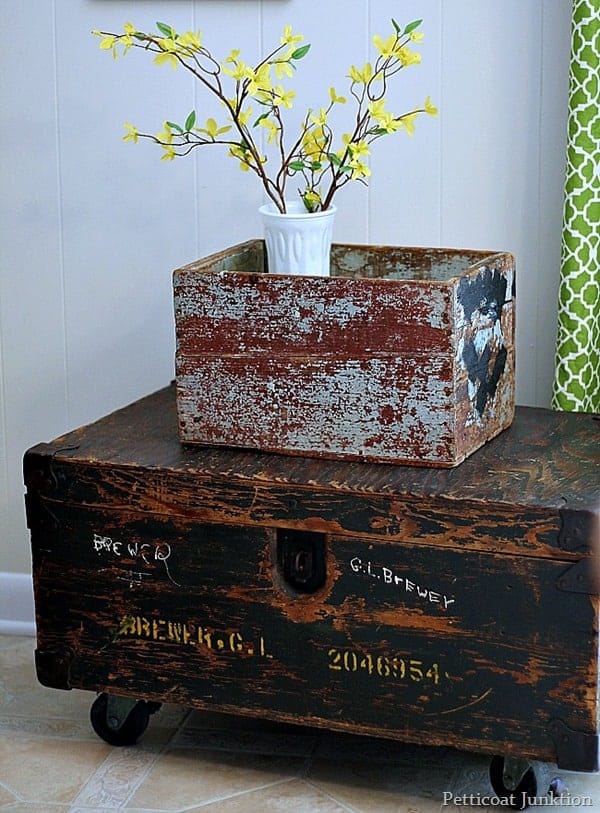 The World War II trunk came from my favorite junk shop. I wish I could find relatives of the owner but I haven't had any luck. I think the owner of the trunk was from south Tennessee. The trunk makes a great coffee table.