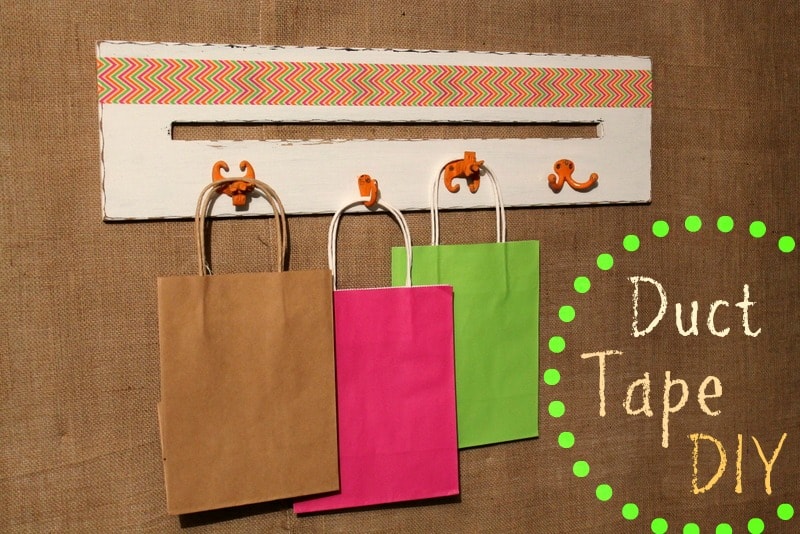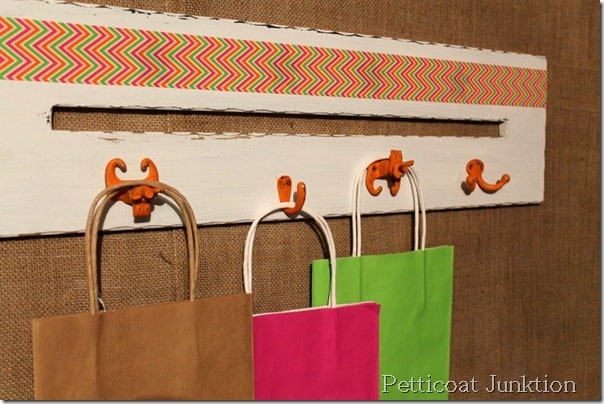 It seems like as a homeowner we are always doing something to our home…outside, inside, major, minor, yada, yada, yada.
Then one day you look around and realize you haven't done any major re-decorating in years. What? Didn't I just say it seems like we're always doing something around the house?
I guess my last major decorating overhaul was years and years ago. Who knew! It seems like yesterday.
So now I'm going room to room replacing and up-dating things.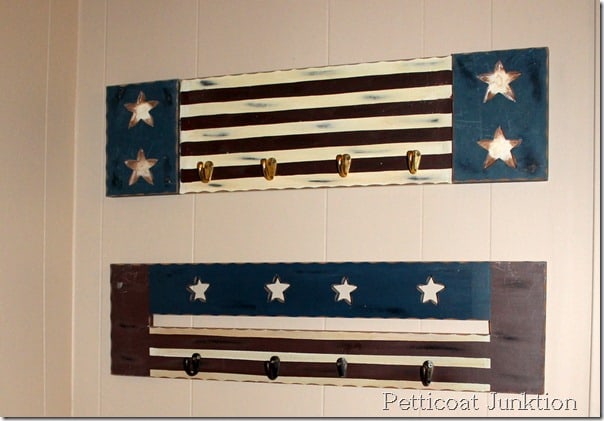 These Americana hang-ups are at the top of the list for trashing or making over. Ya'll know I hate to trash anything.
I guess they haven't bothered me much because they're in a little alcove where you can't really see them until you're hanging up your coat or hat.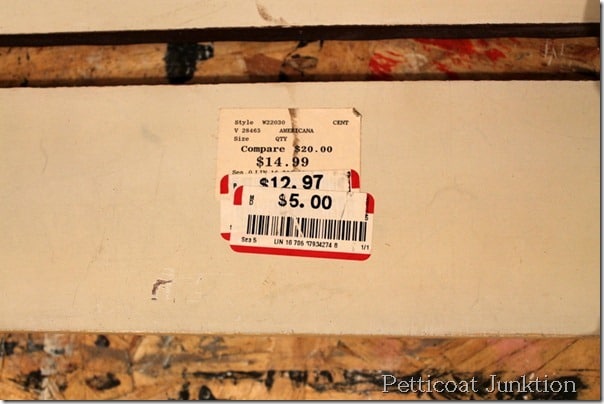 They were a bargain.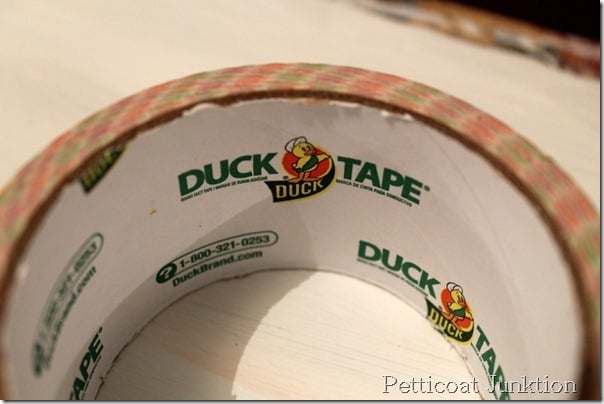 Duck Tape brand duct tape from Wal-Mart and I don't remember if it was $3.99 or $4.99.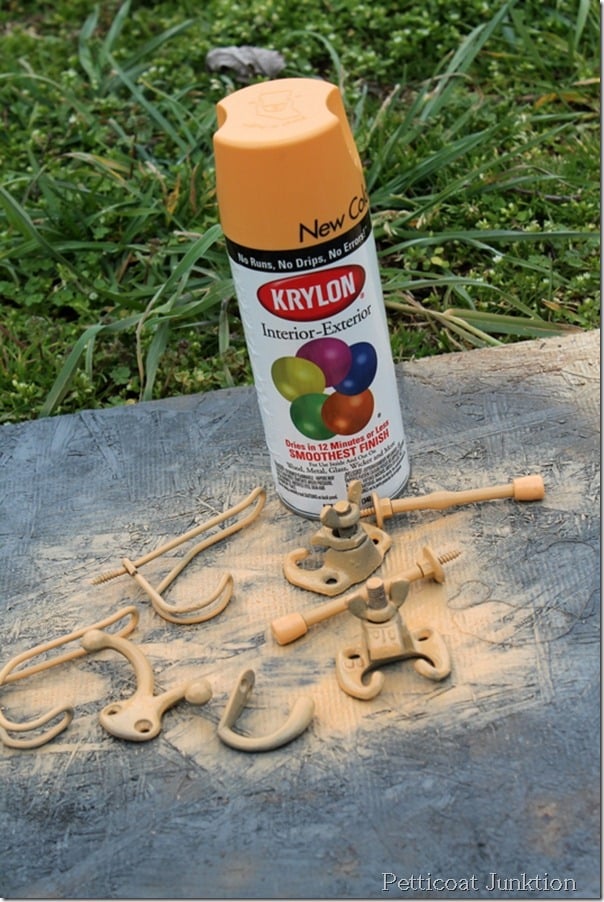 The hang-up thingies on the boards were so small and one was broken so I went through my hardware stash looking for other options.
I used spray paint on my finds.
The yellow spray paint wasn't doing it for me so I pulled out some orange acrylic.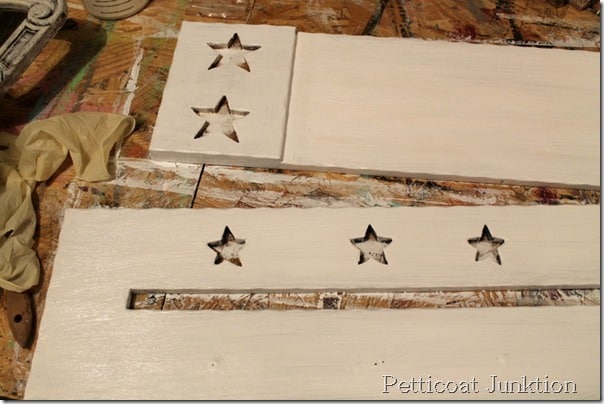 For the boards I used an off-white paint.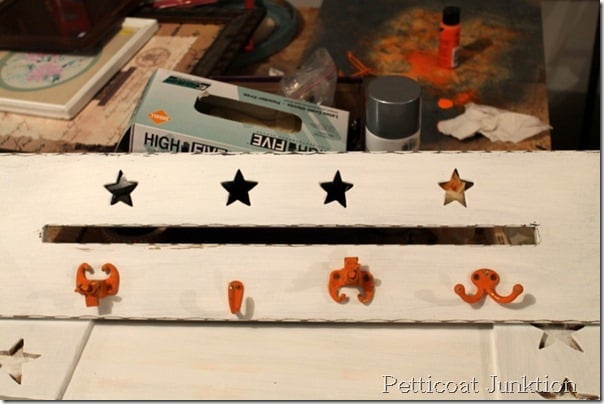 This is how it looked with the new hardware and paint. I hate those stars, but I have a remedy for them.
Don't get me wrong, I like stars….big barn stars, rusty iron stars, the Stars and Stripes….I just don't like these stars.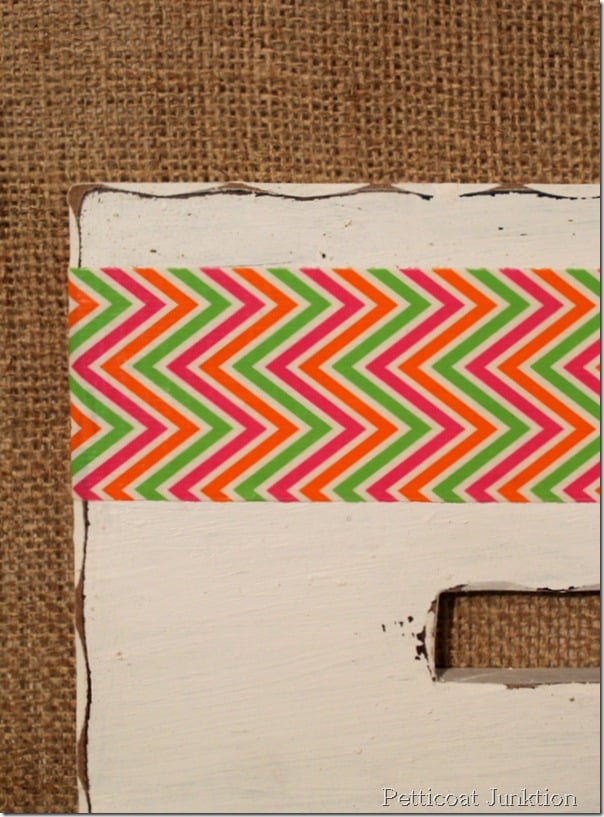 aaahhhhh…..colorful Duck Tape brand duct tape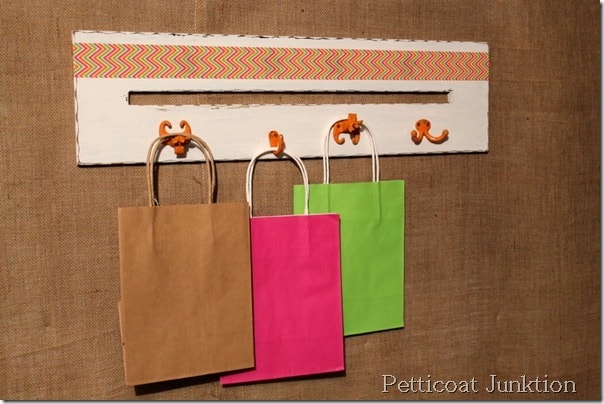 just stick it on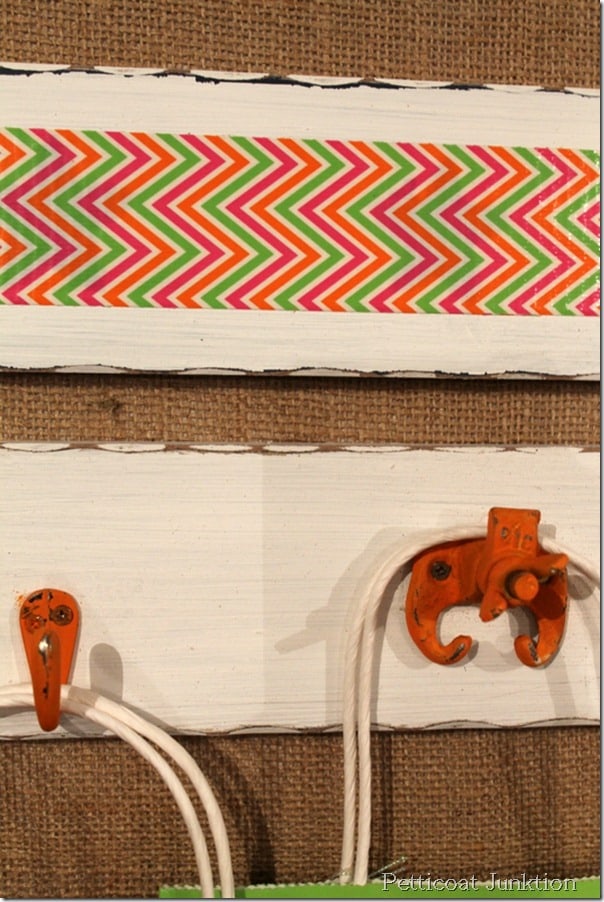 remove it or replace it later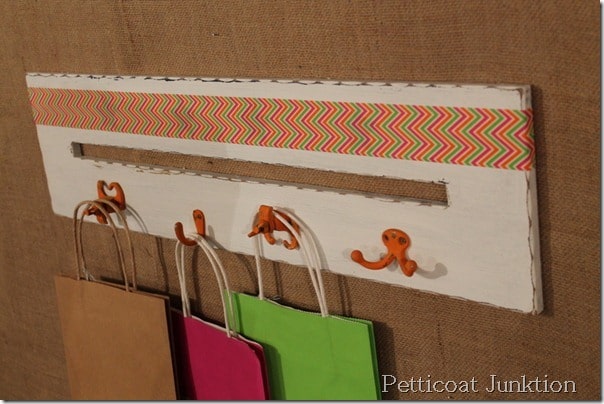 so simple and such an improvement
Have you used duct tape for anything other that repairs or well…as tape?
I love all the bright colors and designs.
I'll be making more Duck Tape projects.
Thanks for stopping by,
Sign up to receive my posts in a reader here, or email sign-up on my sidebar, and a Facebook like is always cause for a happy dance.
sharing this project at…
Kathy