Are you guilty of throwing things in the garbage or recycle bin that you could easily upcycle into trendy home decor? I used to toss this stuff out but not anymore. Upcycling throwaways is a great way to save money and also show our creativity. What do you think of these unique DIY home decor ideas using things we normally throw away?
1. Spam Cans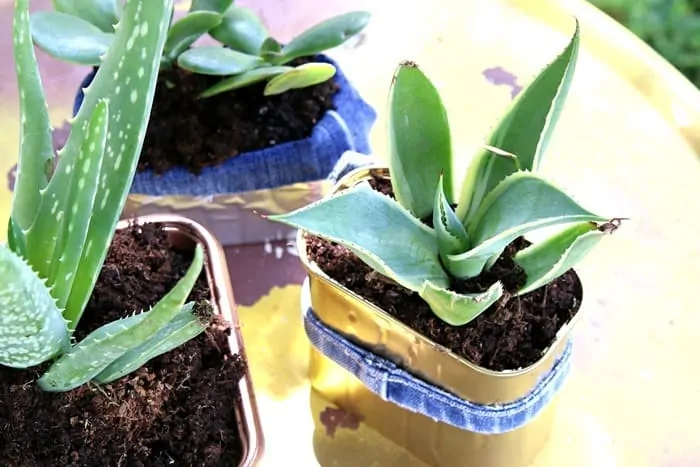 Save Spam cans and plastic fruit containers to upcycle into unique plant containers or desk organizers. Make your home decor shine by using metallic spray paint.
2. Beer and Soda Cans
Wow, these were fun to make. Use old beer cans or any aluminum cans to make fun vases. The vases in the photo above are a West Elm knock-off project where the vases were made of concrete and cost $45 per "vase."
How To Upcycle Aluminum Cans Into Vases
3. Plastic Water Bottles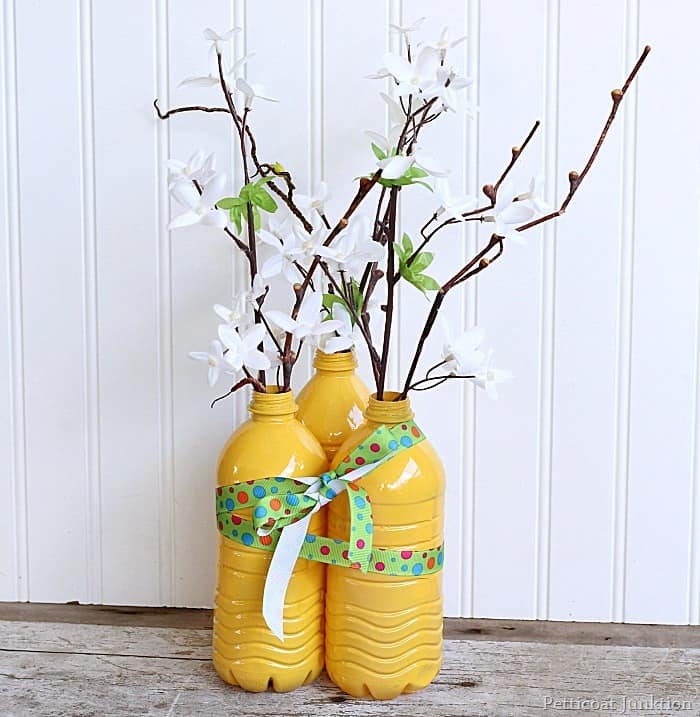 We drink a lot of bottled water around our house, so do we put the bottles into the recycle bin or make cute projects like these vases? We make cute home decor vases.
Spring Decorating: Recycled Water Bottle Vases, Tacky or Classy?
4. Coffee Cans
Recycled coffee cans can be used to store things in the kitchen, bathroom, or where ever. You can also paint them pretty to use as kitchen tool caddies or remote control storage.
Upcycle A Coffee Can: Painted Vase For Spring Flowers
5. Jeans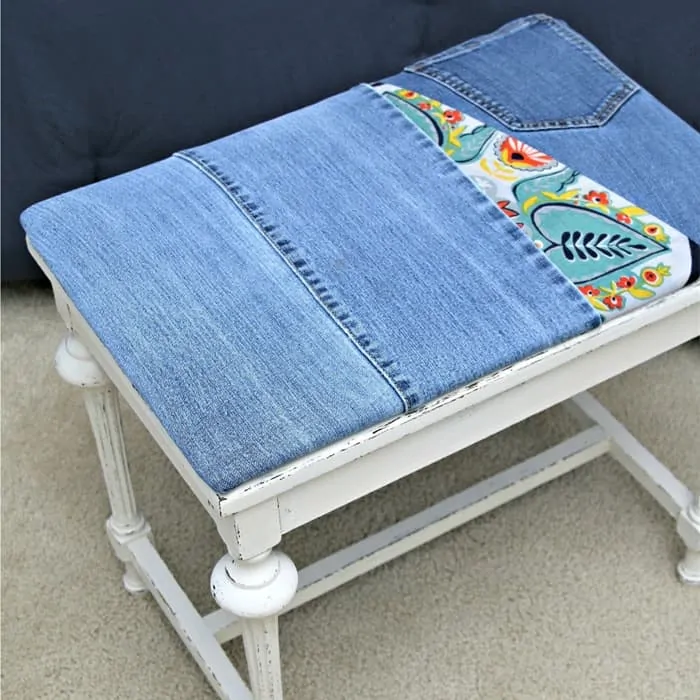 How about re-covering benches or dining room chairs with old jeans and any pretty fabric like the curtain I used in this bench upcycle?
Upcycling Denim Jeans: How To Recover A Fabric Seat With Denim
6. Bed Springs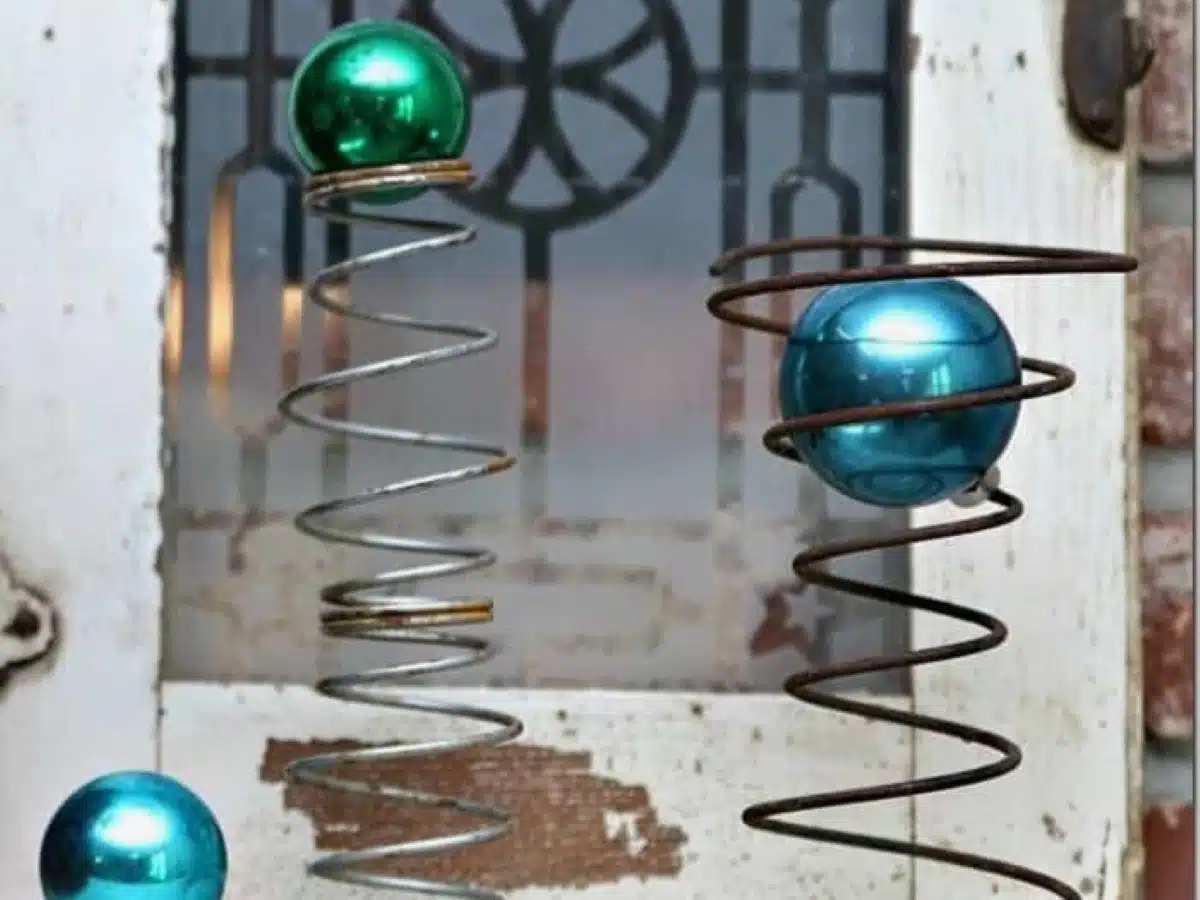 Oh my goodness! Bedsprings from antique beds are the best. Upcycle them to display Christmas ornaments, dyed Easter eggs, beach memories, and more. I made a candle holder and set it on a bed spring.
Upcycled Lamp Parts Candle Holder | Planter | Candy Dish
7. Garden Rake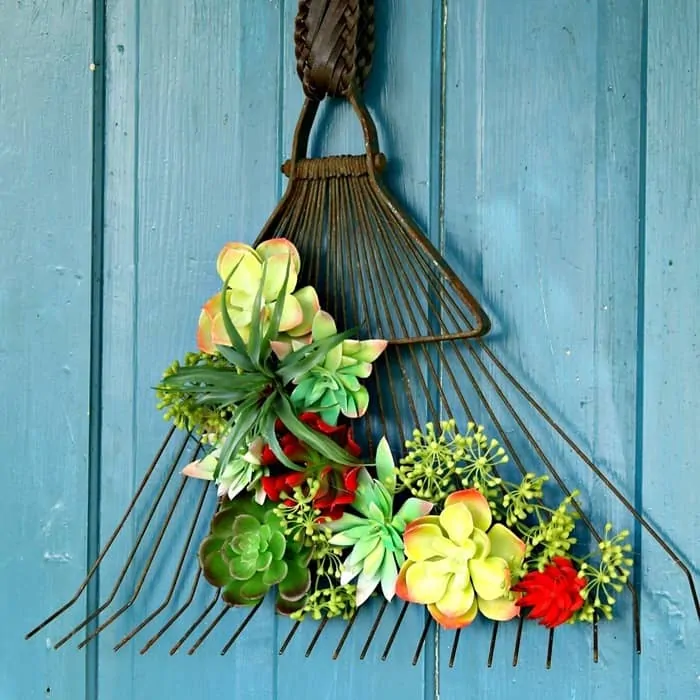 A garden rake head is light enough to hang on your front door as a wreath. Glue faux succulents, Spring flowers, or Fall flowers to the wreath and hang it from an old leather belt.
Upcycled Craft: Succulent Plant Rake Wreath
8. Compact Disc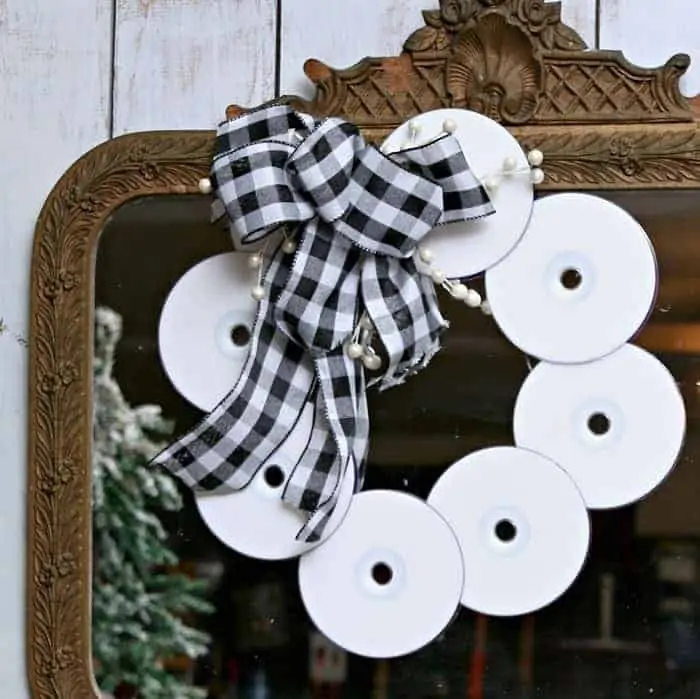 Glue compact discs together to form a wreath. Add a decorative bow and change it out with the seasons.
9. Movie Reels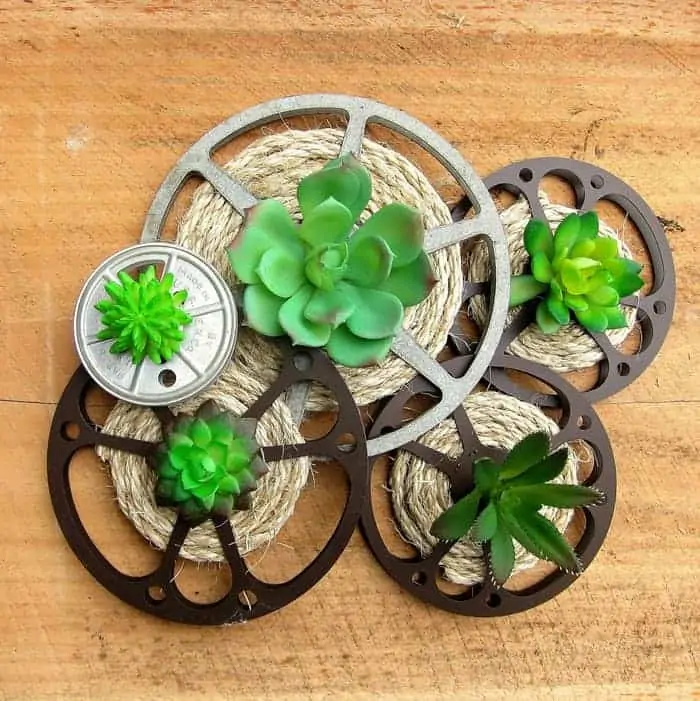 You may have old movie reels packed away, or if not, you can usually find them at flea markets. Create all kinds of wall decor using the reels. Try wrapping sisal rope around the reels where the film strip would normally be and glue faux succulents to the middle of the reel.
DIY Idea For Old Movie Reels | Succulent Plant Display
10. Furniture Pulls
Order magnets from Amazon or pick them up at a local craft shop. Just ensure they are a number 6 grade or above so they stick well to the refrigerator or magnet board. Use glue to adhere old drawer pulls to the magnets.
DIY Magnets Made With Vintage Keys And Old Hardware
11. Grill Grates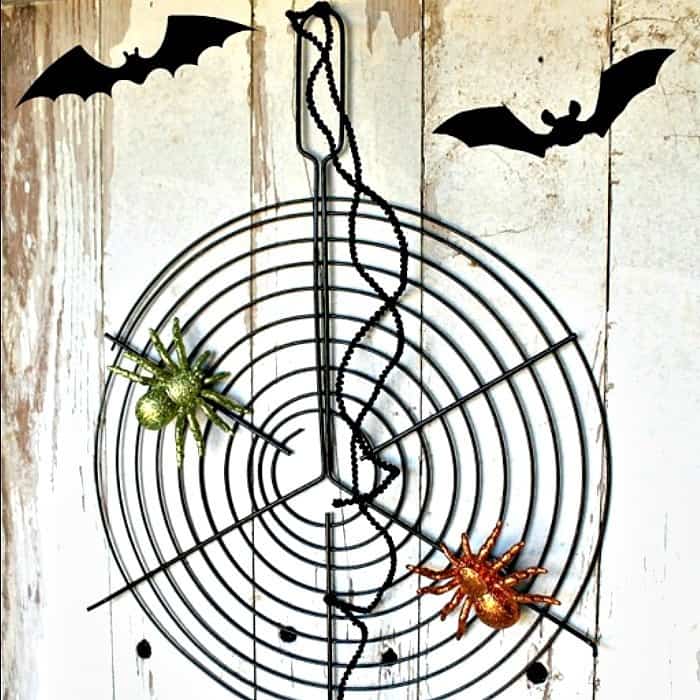 The project is super easy. I found the grill grate at the junk shop and decided it looked just like a spider web. I added clip-on spiders from Wal-Mart, and that was about it.
13 Easy Fall Projects To Make Now
13 Upcycled Jewelry Ideas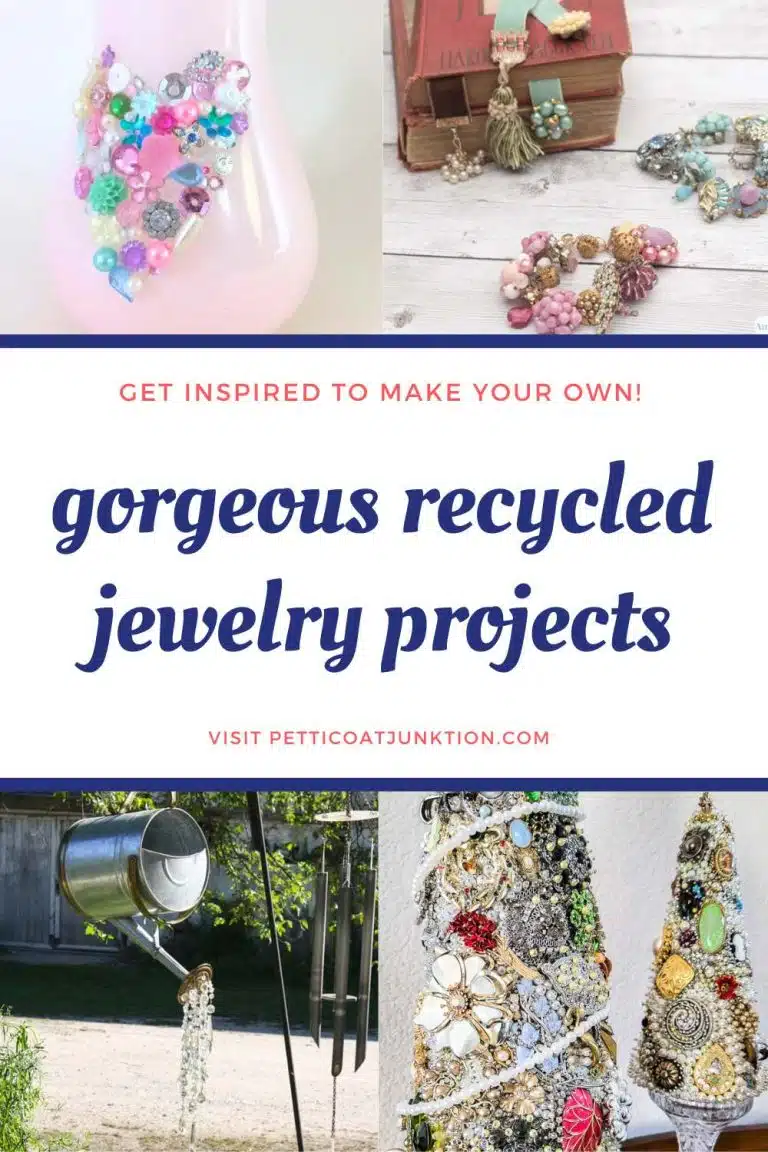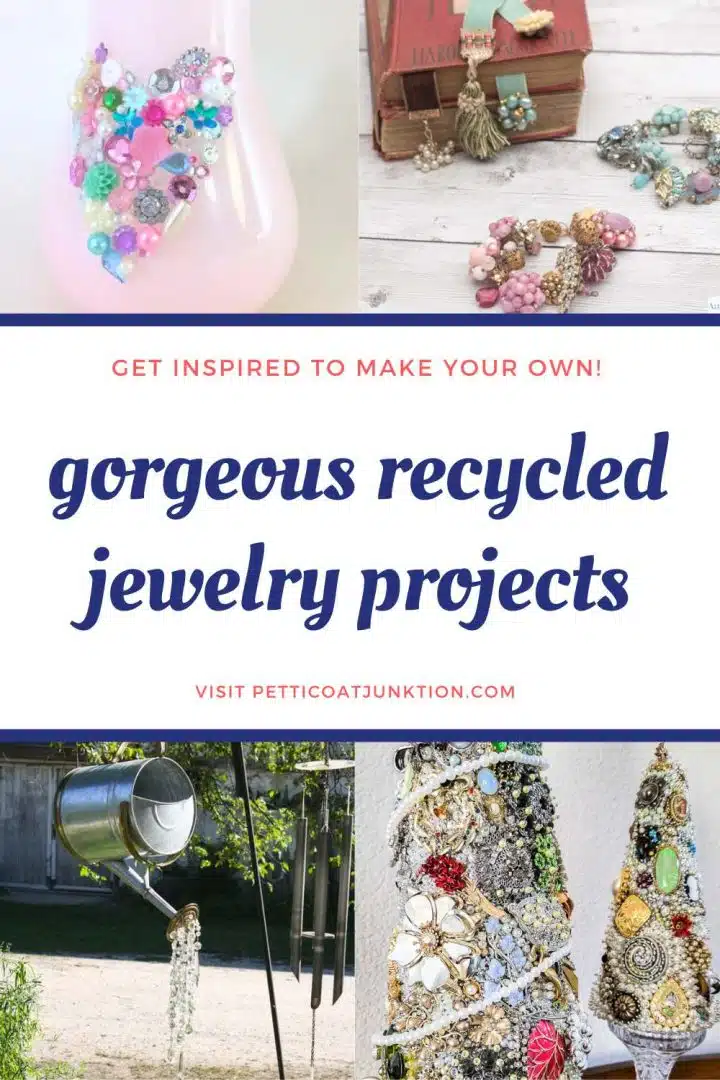 Discover the joy of upcycling old jewelry into something new and unique! Learn how to create beautiful recycled jewelry projects with these easy-to-follow tutorials.
12 Unusual Items To Upcycle Today
Keep a lookout for old pairs of jeans that might be in danger of being donated or tossed out - they are invaluable in the upcycling world.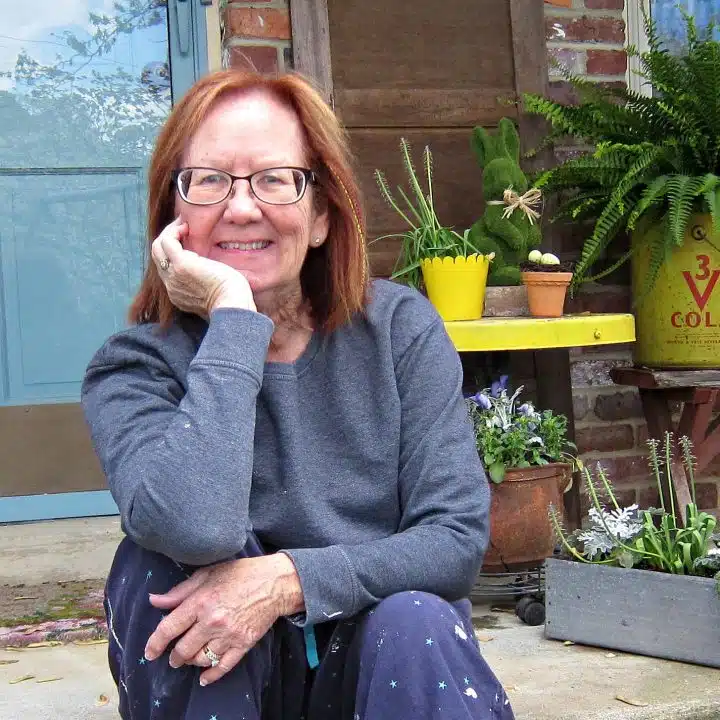 Author: Kathy Owen
Kathy Owen is the founder of the home decor blog Petticoat Junktion where she shares tutorials on painting furniture and upcycling thrifty finds into unique home décor. Her DIY projects have been featured on the Home Depot Blog, Plaid Crafts, Behr Designer Series, and in numerous magazines. Kathy's newest website is HappyHomeDIY.com