Hey Ya'll.
I usually say "you guys".
I'm originally from Arkansas…..I picked up the "you guys" when the JTS and I lived in Washington state….many years ago.
I walked through the house the other day taking random shots of my favorite everyday home decor ….things that make me smile….
things that aren't seasonal and don't get their share of the spotlight in special decorating posts.
I was actually trying out the new camera.
Even though I took a digital photography class in college last semester….I'm having trouble with exposures and settings and….everything.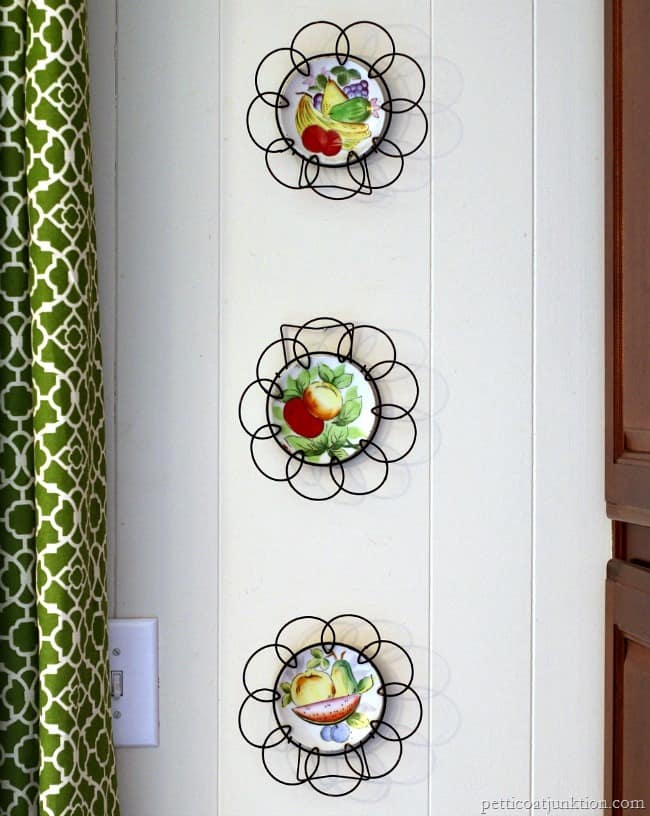 I love the vintage plates. The colors are great.
I don't remember where I bought them and they hung out in the china cabinet drawer for a year or so.
The curtains are from Lowe's.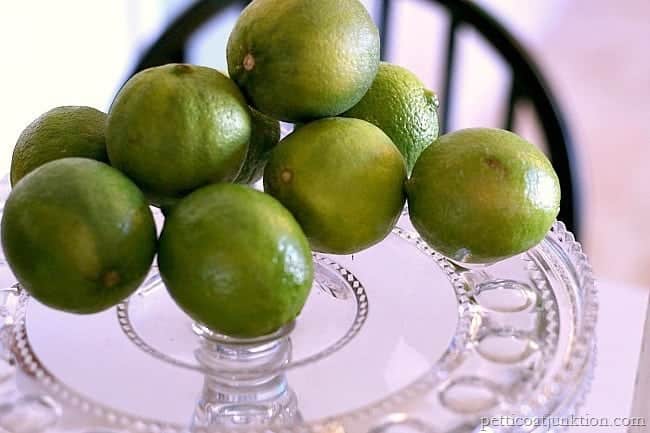 I use a vintage cake plate to display various things.
This day it happened to be limes…which are great to spice up avocado dip.
I got this cake plate at an auction in Florida.
Florida has the best auctions.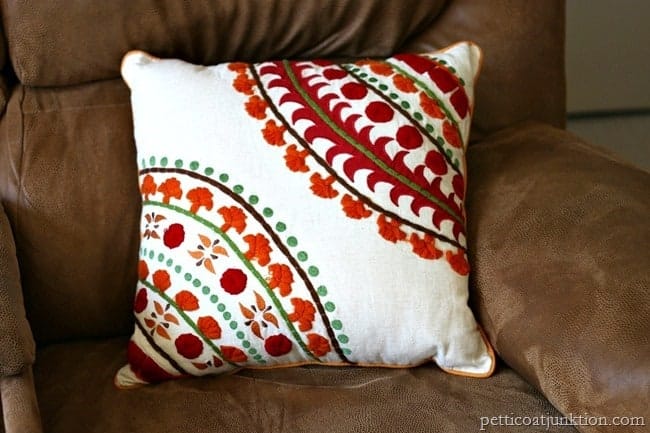 The throw pillow is from Tuesday Morning.
I don't make it to that store often enough.
They have really great prices on home décor if you're buying new, not used.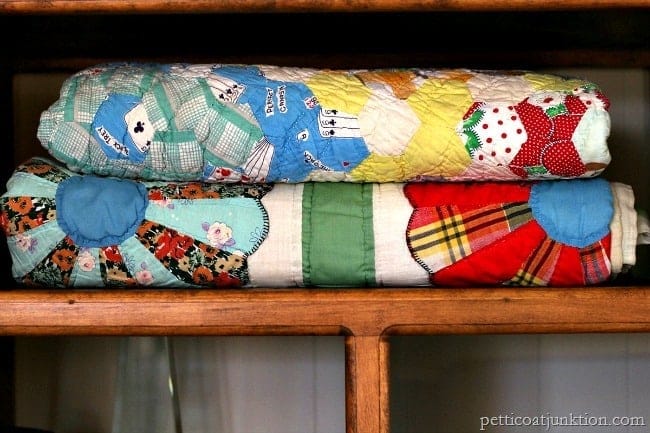 The Dresden Plate patterned quilt on the bottom was made by my dear grandmother.
The other quilt was a flea market purchase.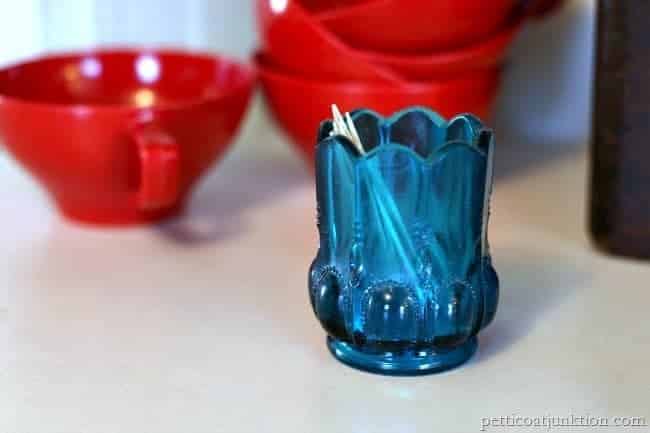 The blue glass toothpick holder is….I think….an auction buy too.
A look in the china cabinet.
The silver plated glass cup is a thrift store find and I don't remember where I got the silver-plated tray.
That's it for today.
Do you have little things around your home that make you smile?
Off to school, Kathy