Another beautiful day in Tennessee.
The sun is shining and it's warming up nicely.
I love days like this when I can open the garage door to the workshop and paint in the natural light..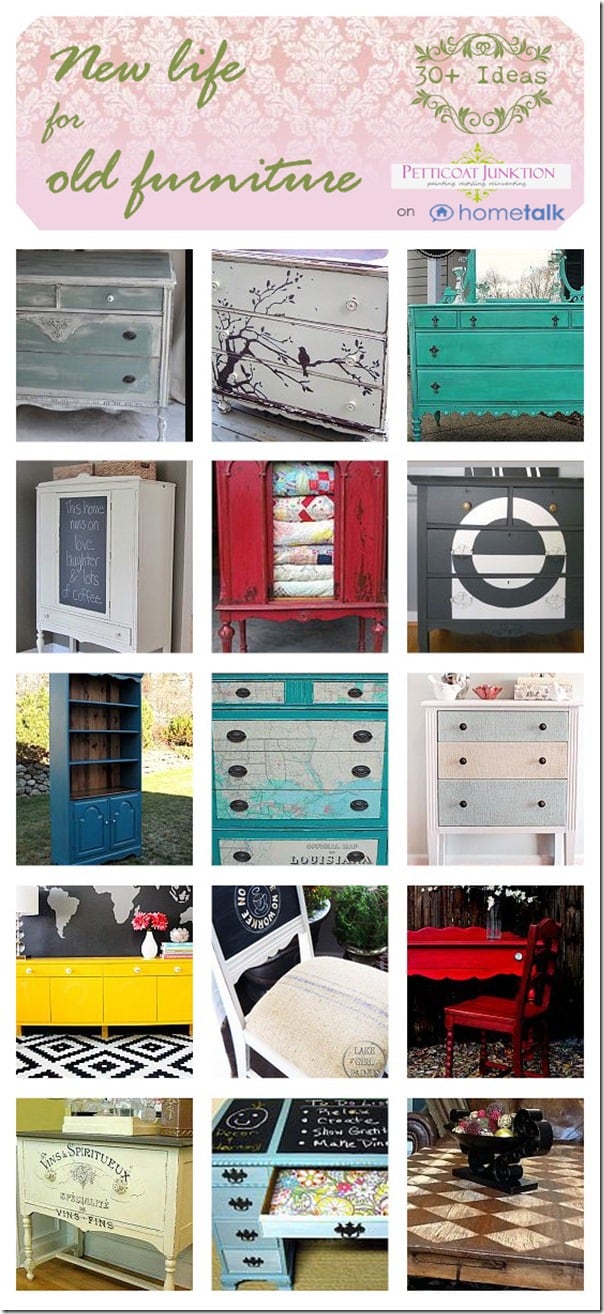 You guys know that restyling furniture is my thing. That's why I was so excited when Miriam, the Director of Community Development at Hometalk, asked me to curate a Restyled Furniture Ideas clipboard for Hometalk.  If you haven't visited Hometalk, now's the time. It's a community of everyday people, professionals, bloggers, homeowners, etc., who share home improvement and diy ideas….and they also answer questions and give advice. What more could you ask for!
I have 31 furniture restyles pinned to my clipboard. There are hundreds of furniture makeovers on Hometalk and I am still pinning!
Some of my favorites……
I am in love with this red milk paint makeover by Stiltskin Studios.
Lake Girl Paints created  a Chalkboard and Coffee Design for this total chair makeover. You really have to visit Lake Girl Paints to see the extensive makeover process.
Amy of Atta Girl Says is so imaginative. The Stenciled Milk Paint Stool is too cute!
Gypsy Barn actually chipped this design out of the white paint…..can you believe that!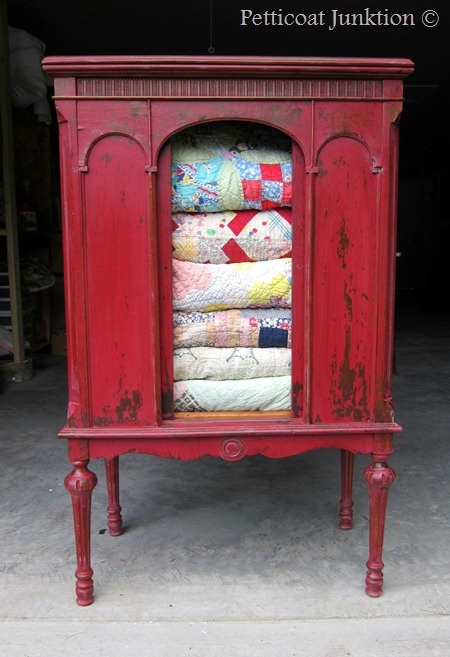 And my own Miss Mustard Seed Milk Paint Cabinet Makeover in Tricycle Red.
More ideas and inspiration on the 30+ Restyled Furniture Ideas clipboard at Hometalk.
Take a look at the clipboard and let me know which project inspires you.
If you like to make diy signs check out the clipboard DIY-25 Great Sign Ideas
You can leave a comment at the bottom of this post by clicking comments under the social media icons.
I give this info because I had a friend tell me she didn't know how to leave a comment.
To receive my updates in a reader click the green RSS feed, P is for Pinterest, email sign up at the top right sidebar, and a Facebook like is always nice!
Thanks for stopping by,   Kathy