Alyssa's Antique Depot
On my trip to Florida last week I spent a day visiting my old stomping grounds. I drove by our old house in Pace and visited some of my favorite places.
When we moved to Pensacola, then to Pace, a few years ago, I started painting furniture to resell and Alyssa's Antique Depot was where I sold my things. I enjoyed visiting with the vendors and the customers in the shop. Since leaving Florida in 2009 Alyssa's has grown by leaps and bounds. I have to admit to getting choked up just walking through the store and visiting with Alyssa. I really miss it.
I snapped lots of pictures and I am sharing some today and maybe some more next week.
I'm starting with pictures from the outside of the shop. Alyssa's has a nice covered area in the front and she keeps outdoor furniture, iron work, shutters, doors, and all kinds of cool things on the porch. There is also a food truck vendor in the lot at lunch time and patio tables and chairs where you can sit and talk with friends.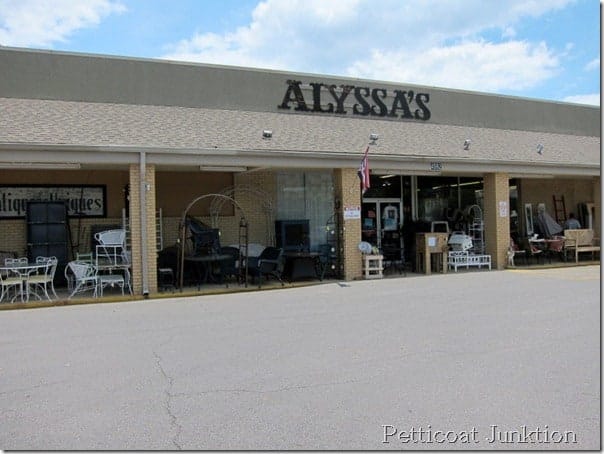 The shop is 25,000 sq. ft., not counting the outside area!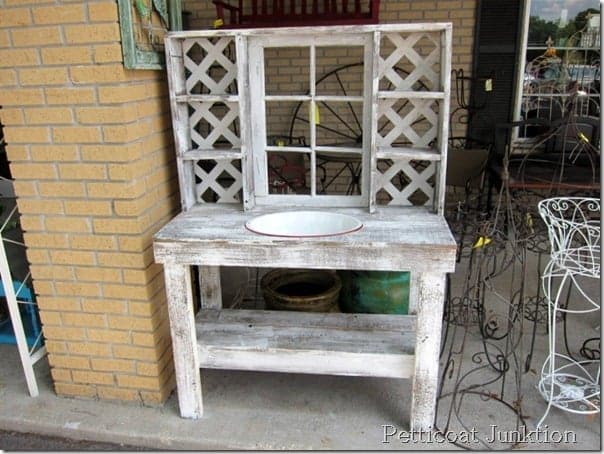 love this potting bench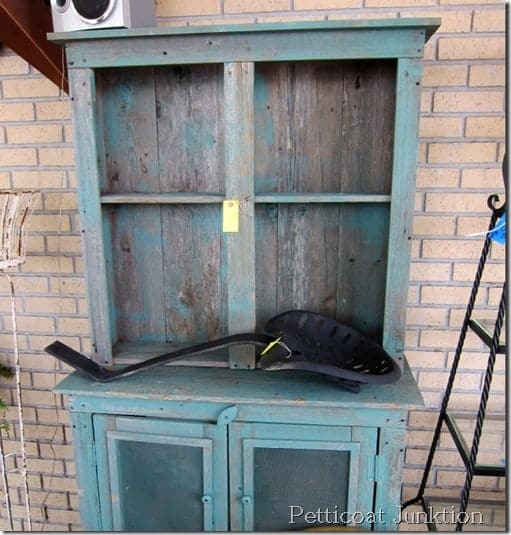 one of my favorite colors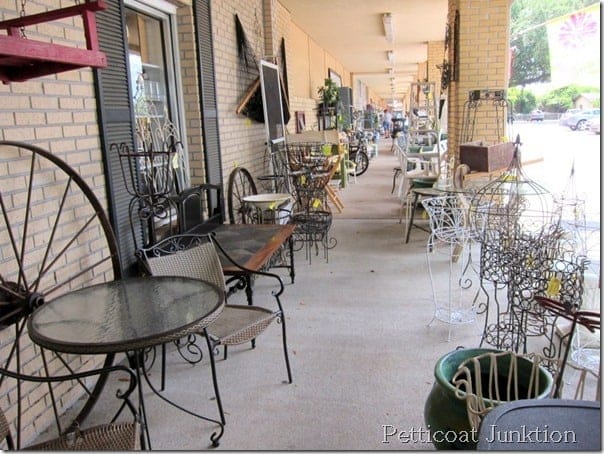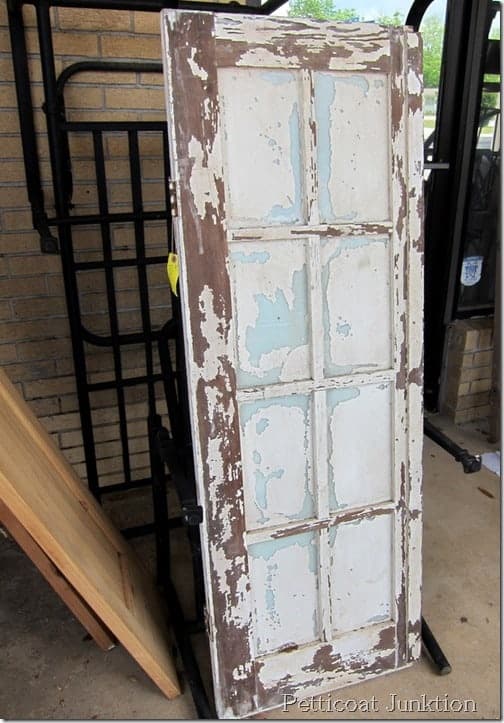 I absolutely fell in love with this window/door.
Not sure what it came off of but the chippy three color paint on the wood and glass was calling my name.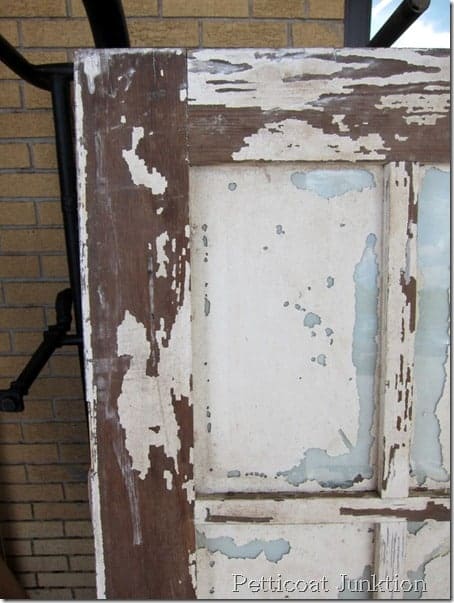 so cool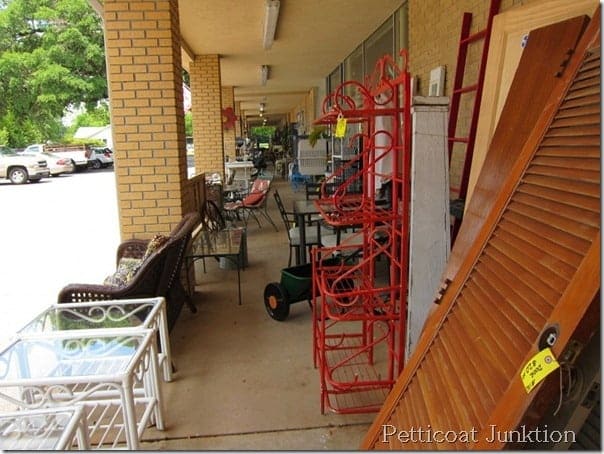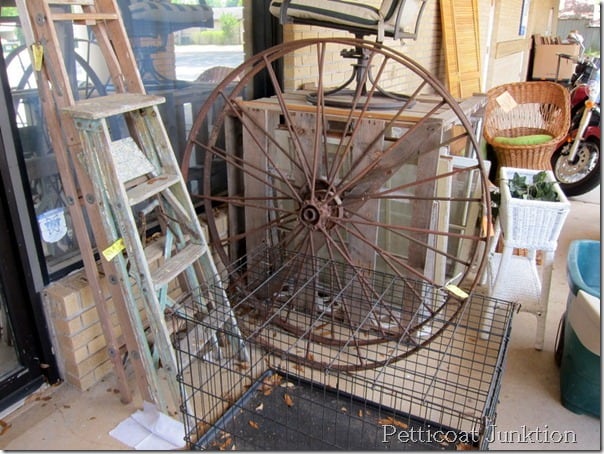 now to the inside of the shop….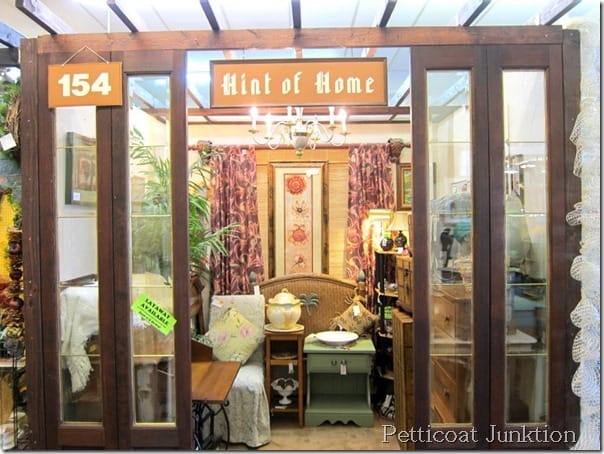 such a put together booth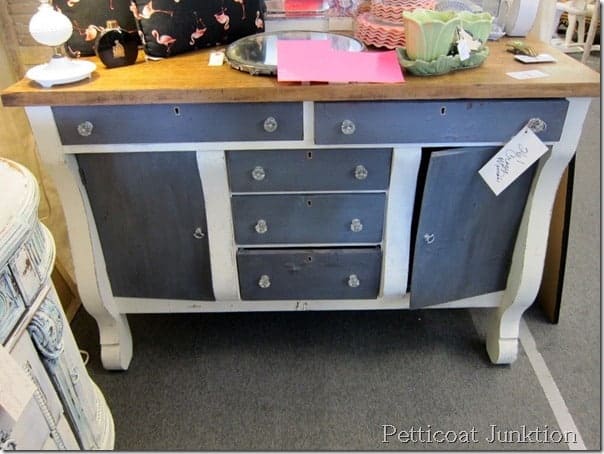 furniture love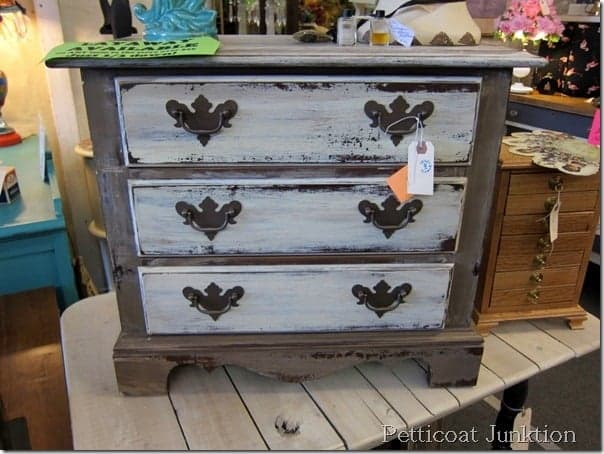 I like the colors, hardware, and style of this piece.
I'm thinking of repainting our bedroom furniture and I might go with a similar finish.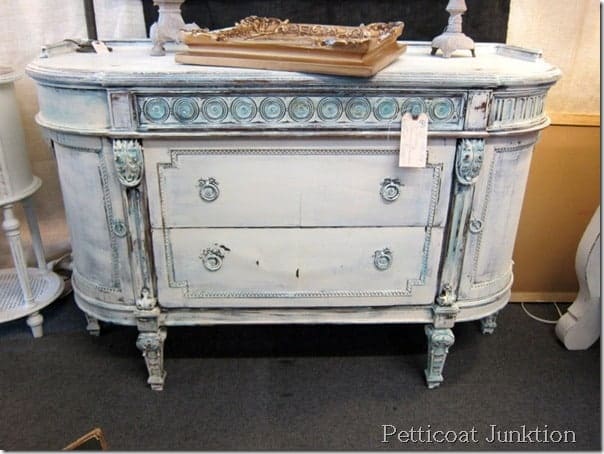 details!!!!
It's a small world….it's true. A good customer of mine here in Clarksville stopped by one day to tell me that she has shopped
Alyssa's for years. She happened to read the info about me starting out at Alyssa's and wanted to share that she had been there. Small world.
Well that's it for today. The next time you take a trip to the panhandle of Florida, you might want to pay a visit to Alyssa's.
You would love it
Keep up with me by reader below or sign up for email updates on the sidebar.