Eating is more than just ingesting food for life-sustaining nutrition. Depending on the dish, it can also be a pleasurable experience for your taste buds. Many popular dishes and rather expensive dishes are loved by many. However, some of these foods are so awful after one bite, that people have sworn they'll never try them again. An online community of foodies describes the foods they'll never eat again; see if you agree or disagree with them.
1. Oysters
One writer on the forum explains they will never eat oysters again as their culinary appeal eludes them. Others agree while some say cooked oysters taste infinitely better than raw ones. Yet others said oysters were a no-go, regardless if they're raw or cooked.
2. Natto
Natto is a traditional Japanese breakfast food made from fermented soybeans. It's frequently served with white rice. A diner from the online thread says, "I tried it in Japan. There's a reason it's not popular in the rest of the world. It tastes like death." Natto is definitely an acquired taste.
3. Escargot
Speaking of acquired tastes, escargot, the fancy word for edible land snails, is a food people love or hate. A few commenters dislike the delicacy, saying they couldn't stomach the simultaneously firm and chewy texture. That's completely understandable.
4. Chitlins
This dish also spelled as chitterlings, is typically served in the South. Because they are usually made from pig intestines, they must be thoroughly cleaned for several hours before being cooked. Someone on the thread claims to be "scarred for life" because they weren't sufficiently cleaned. Chitlins that haven't been adequately prepared will turn off even the most daring eaters, and rightfully so.
5. Creamed Corn
There are numerous varieties of corn, such as corn on the cob, fiesta corn, and sweet corn, to name a few. But creamed corn seems to be the most polarizing and offensive of all, with a contributor declaring, "Forget you, grandma. I told you I wasn't going to like it." Apologies to all the grandmas out there.
6. Caviar
Long considered a delicacy among the wealthy, caviar doesn't have a lot of fans on this online forum, who indicate they were unimpressed by the food they find to be gross and pretentious. While different kinds of fish eggs are available on the market at various price points, caviar is the type of food that people with an aversion to will dislike, no matter how expensive.
7. Octopus
Another seafood that numerous responders on the thread find unpalatable, octopus, is tough to swallow, no pun intended. An individual compared its texture to chewing on a rubber tire. That hardly sounds appetizing.
8. Canned Sweet Peas
Sweet peas don't receive a lot of love in the online community. Someone describes them as "The worst. Gross and slightly sweet with a mushy texture." Another person remarks that they can only tolerate eating frozen green peas.
9. Lobster
Yet another seafood that people find polarizing is lobster. Seafood lovers may view lobster as the ultimate culinary delight. Still, participants in this discussion had none of it, with one describing the giant crustacean as "a great big bug. Just like a crab." When you put it like that, it's unsurprising that some folks refuse to eat them.
10. Mushrooms
Like creamed corn, mushrooms aren't the most popular food among the masses, most objecting to their texture and taste. One person mistook a mushroom for a piece of cheese (huh?) and ate it. They claim the taste was so awful that even the memory of eating it made them feel sick.
Is there a different food than the ones listed that you've tried once that you'll never eat again? Let us know what it is! Source: Reddit.
Now For Foods I Love - Candy Corn and Salted Peanuts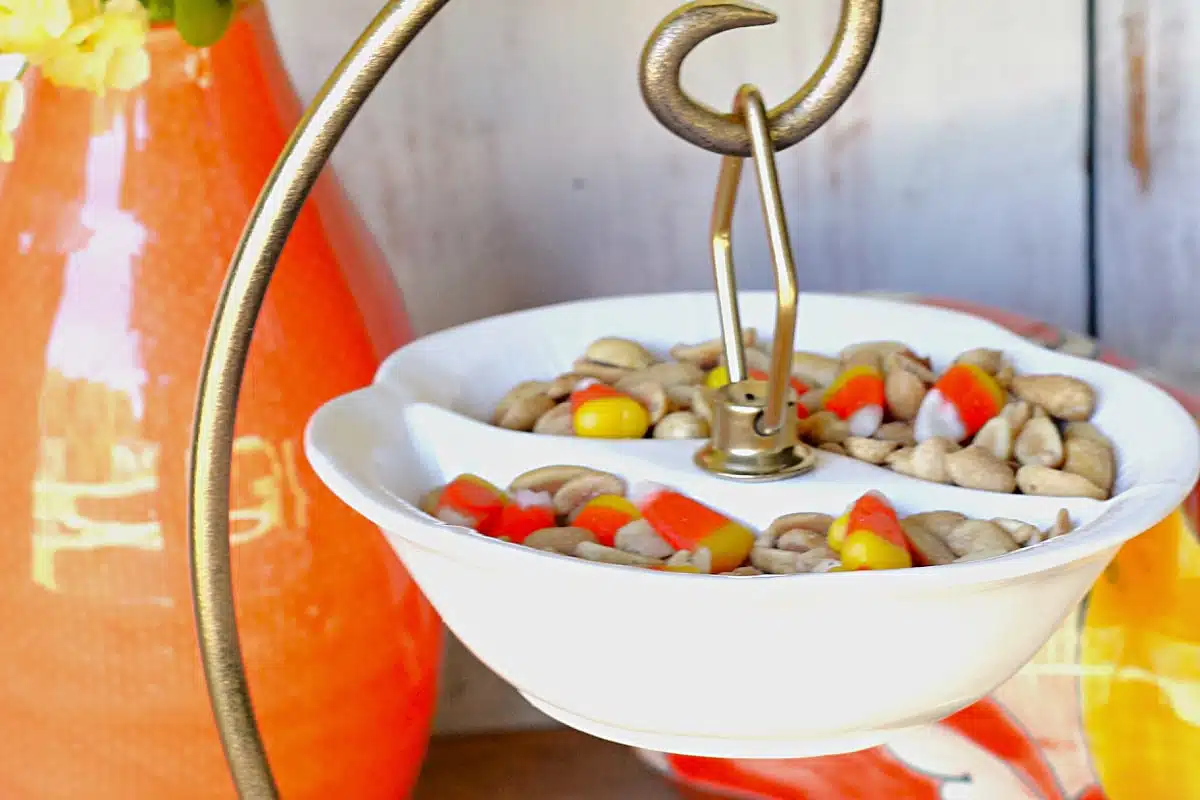 How to make a hanging candy dish to hold a combination of candy corn and salted peanuts that tastes just like a Payday candy bar.
Thrifty Upcycle Idea: Hanging Dish For Candy Corn And Salted Peanuts