Yep, I know it's just October but DIYer's start making Christmas crafts several months before the holidays. We have to start early so the tree trimmings are ready for the big day. Also spending time crafting keeps us busy and out of trouble (mostly).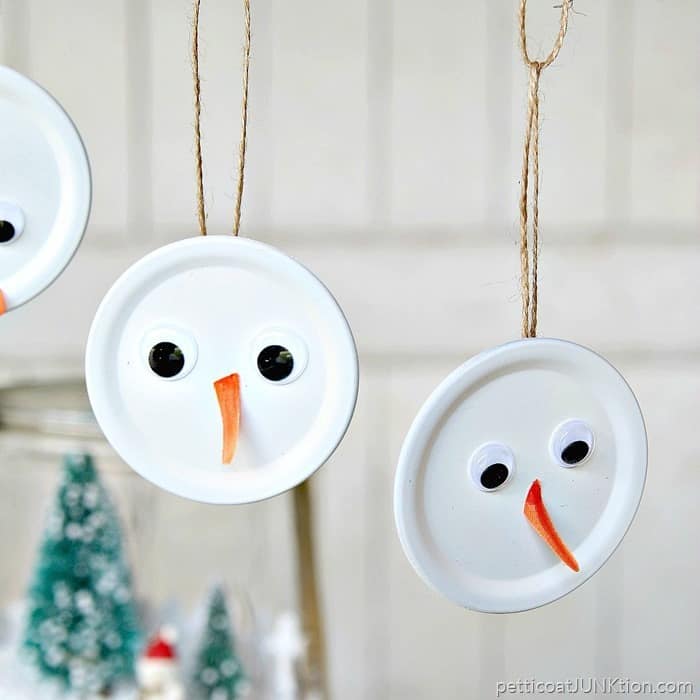 Snowman Handmade Christmas Ornament
The Christmas ornament I made over the weekend is part of our yearly 31 Days of Handmade Christmas Ornaments. This is one of my favorite seasonal tours because it's a great place to find inspiration.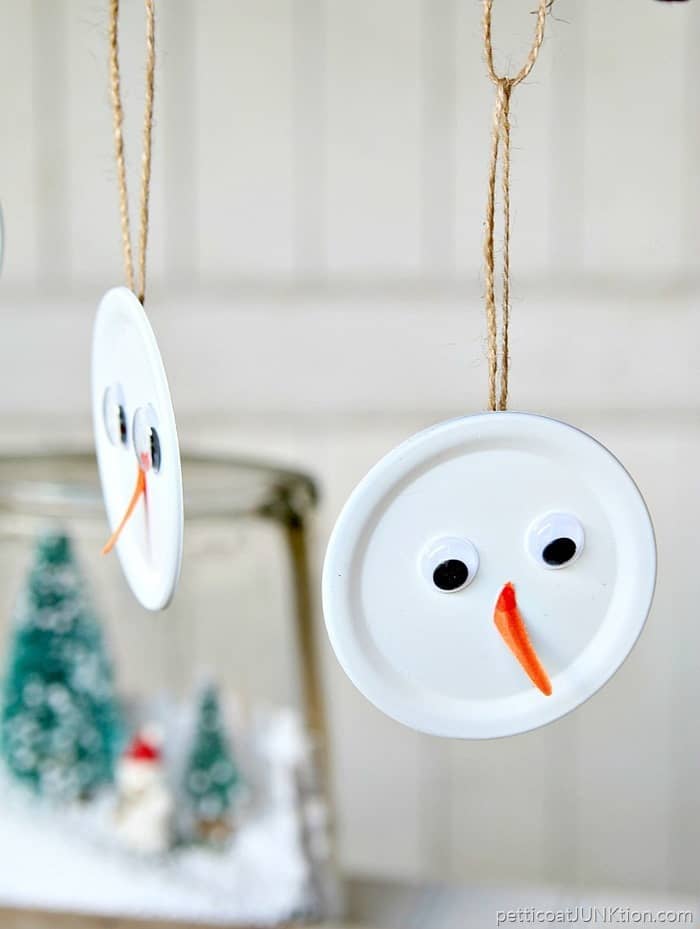 The Snowmen Ornaments took no time at all to make. Waiting on the spray paint to dry was the time consuming part, but I can always find things to do while the paint dries. I'm not one to sit around and watch paint dry. No downtime for me. Time for the tutorial. (This post contains Amazon affiliate links for your convenience).
Snowman Handmade Christmas Ornament Tutorial:
Supplies:
Ball Jar Lids
RustOleum Gray Primer Spray Paint
White Spray Paint
DAP Rapid Fuse
Wiggly Eyes
Twine
Orange Flower for nose/or similar item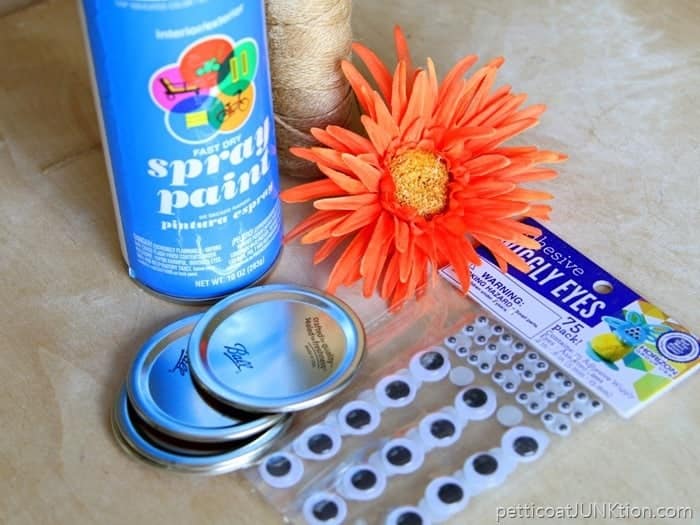 project supplies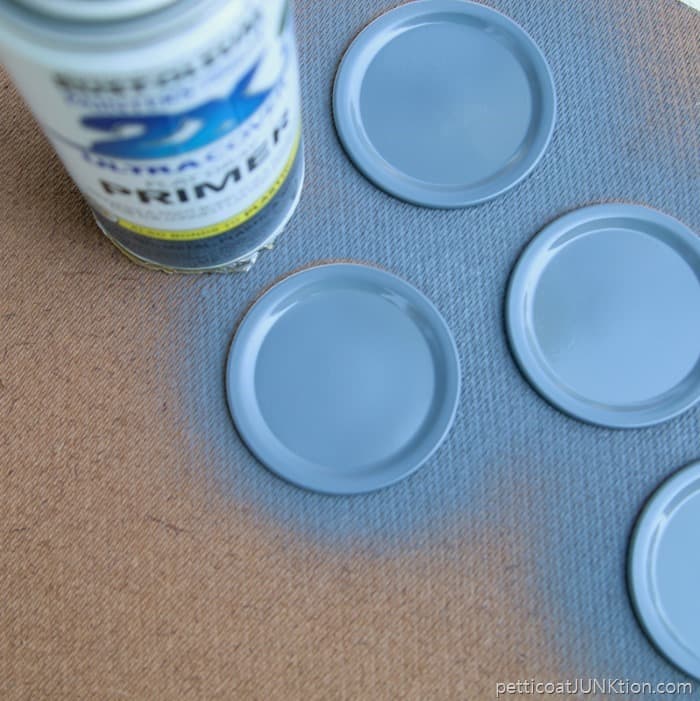 Step 1. Prime the jar lids with RustOleum Gray Primer.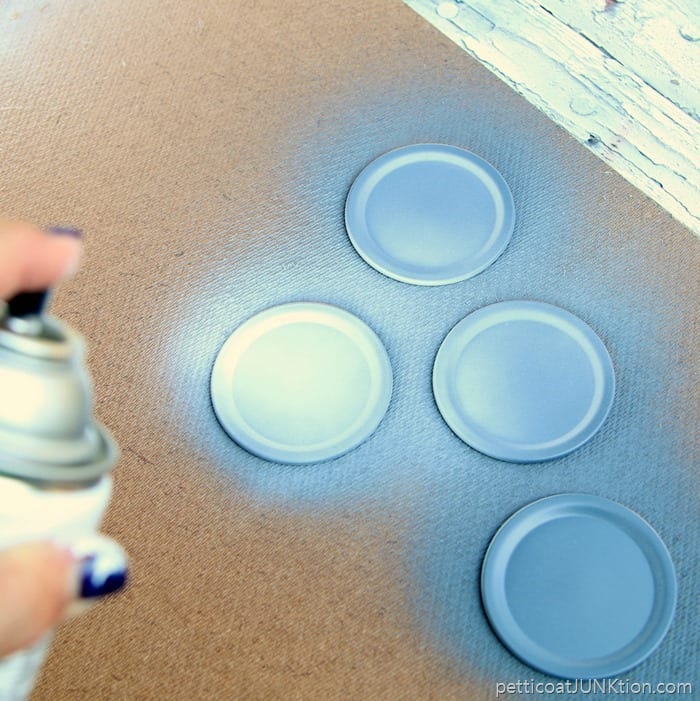 Step 2. Spray the jar lids with flat white spray paint.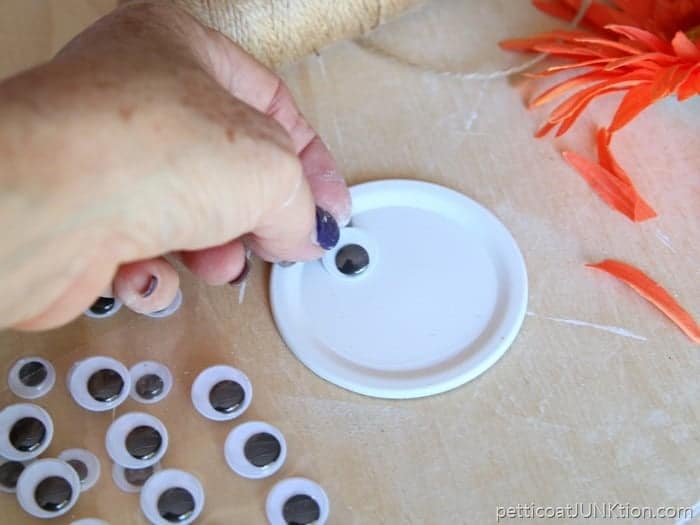 Step 3. After the paint dries stick on the googly / wiggly adhesive eyes.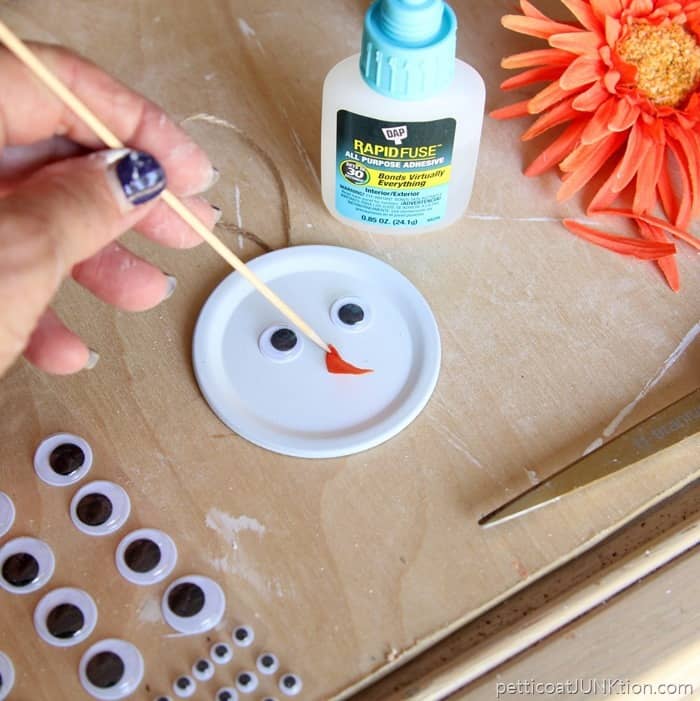 Step 4. Adhere the orange nose with DAP RapidFuse.
I cut petal pieces from an artificial orange flower stem for the nose. To adhere the "nose" to the lid I applied DAP RapidFuse and held the "nose" in place with a wood applicator for 20 seconds to set.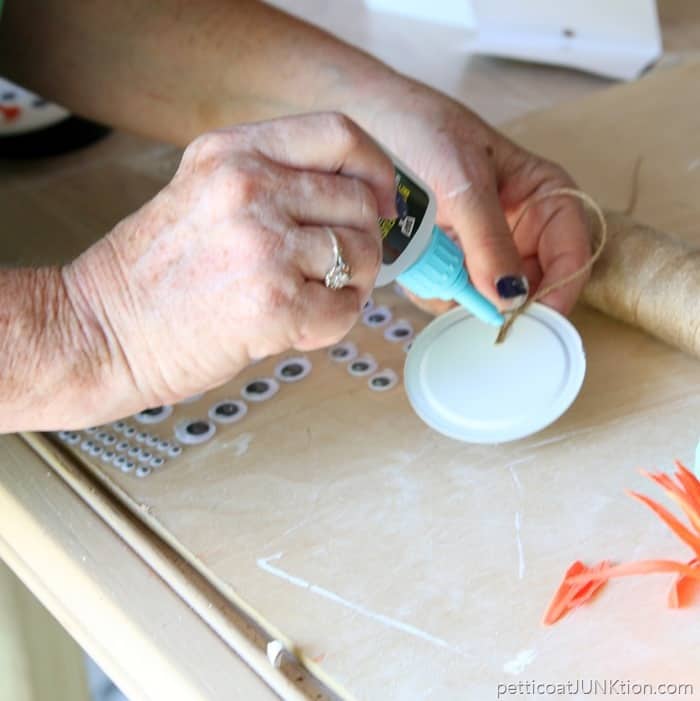 Step 5. Add twine for hanging the ornament.
I applied the twine using the same process as for the nose.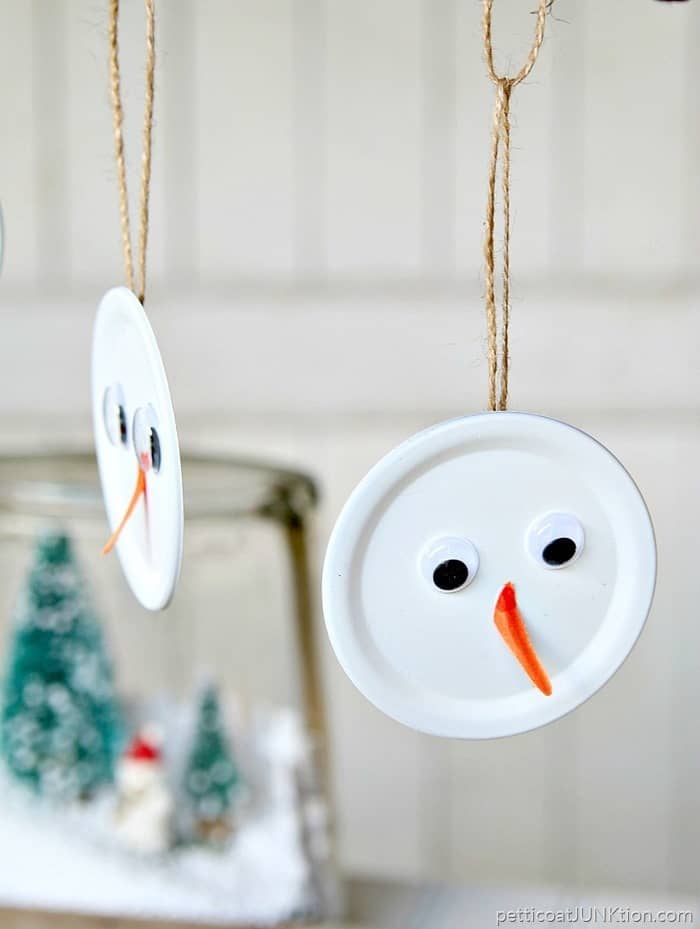 And that's all there was to it. The kids will love these ornaments. Who doesn't love googly eyes. They make me smile every time.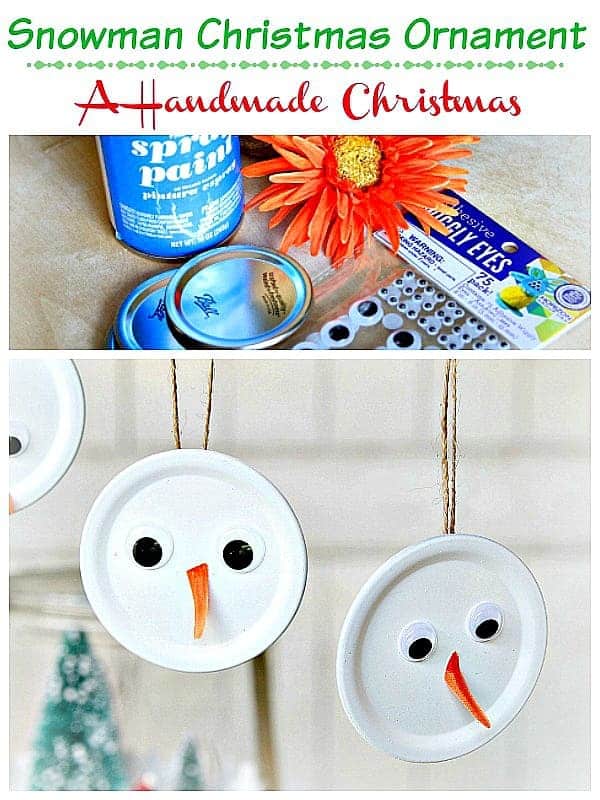 Take the blog hop by clicking the photos below. Have a great day and I'll see you tomorrow.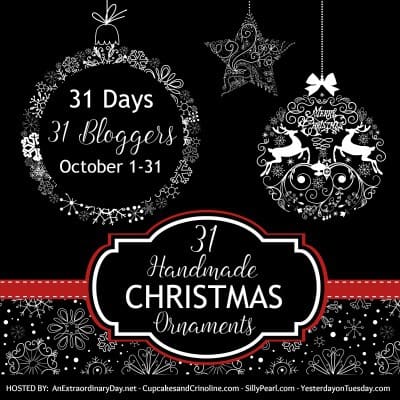 Day 1 - The Silly Pearl :: Day 2 -Yesterday on Tuesday
Day 3 - Cupcakes and Crinoline :: Day 4 - An Extraordinary Day
Day 5 - Knick of Time :: Day 6 - Pet Scribbles :: Day 7 - Simply Kelly Designs
Day 8 - Town and Country Living :: Day 9 - Petticoat JUNKtion
Day 10 - The Everyday Home :: Day 11 - Up on Tippy Toes
Day 12 - Remodelando la Casa :: Day 13 - DIY 180 :: Day 14 - 504 Main
Day 15 - Sum of their Stories :: Day 16 - At Home with Jemma
Day 17 - The Kim Six Fix :: Day 18 - Shabby Art Boutique
Day 19 - Morena's Corner :: Day 20 - My Uncommon Slice of Suburbia
Day 21 - Our Southern Home :: Day 22 - Domestically Speaking
Day 23 - The Crafting Nook :: Day 24 - Sweet Pea
Day 25 - Dukes and Duchesses :: Day 26 - Heathered Nest
Day 27 - Lovely Etc. Day 28 - Stone Gable Blog :: Day 29 - Mod Podge Rocks
Day 30 - Running with a Glue Gun :: Day 31 - All Things Heart and Home