Silver and Gold Metallic Christmas Tree
The DIY silver and gold metallic Christmas tree is a glamorous addition to my mantel decor. I love the sparkle! It's an easy craft project for the holidays.
I really enjoyed making this metallic Christmas tree. I love sparkle so this project was right up my alley. My little tree reminds me of that song by Burl Ives " Silver and Gold Decorations on Every Christmas Tree"…..not sure if that's the correct name but those are the words going through my head. We tend to think red and green but there's something about silver and gold that just says Christmas.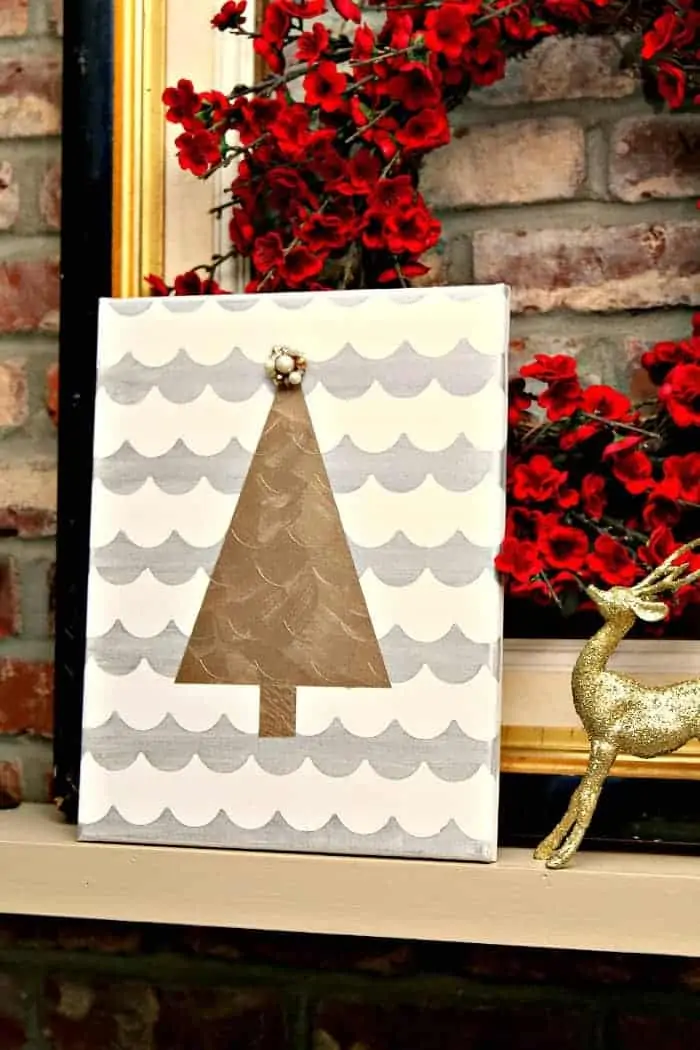 Silver and Gold Metallic Christmas Tree
The pretty metallic tree just makes me smile.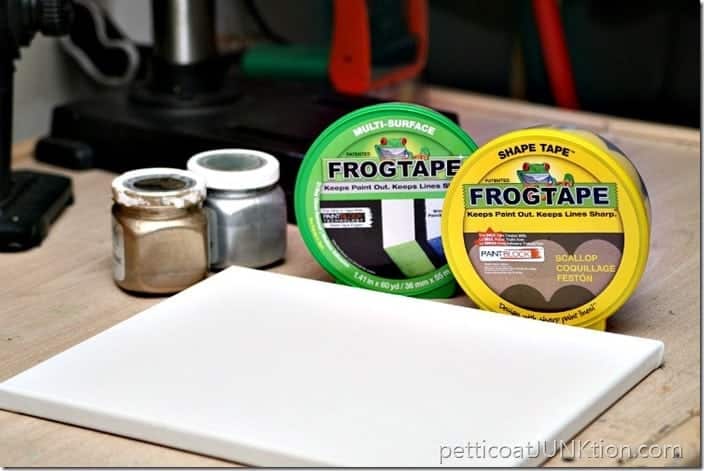 I completed the tree in less than two hours and that included drying time. Work time was probably about 45 minutes.
Supplies:
FrogTape® Multi-Surface Painters Tape
FrogTape® Shape Tape™ Scallop Design
11 x 14 White Canvas ( or size of choice)
Gold & Silver Metallic Paints
Bling for Tree Topper
tools - ruler, paint brush, E6000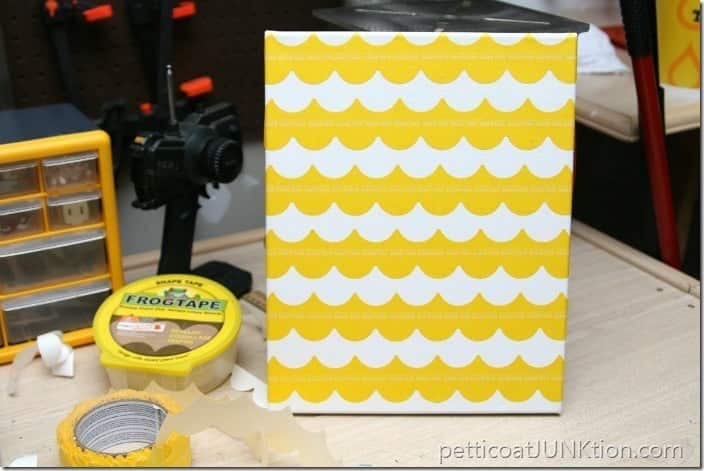 Step 1: Cut the Shape Tape™  into 6 same length strips. Pull the backing from the tape and starting at the bottom of the canvas place the tape to fit your design idea. I didn't measure between strips. I just eye-balled it…I know…..but it worked.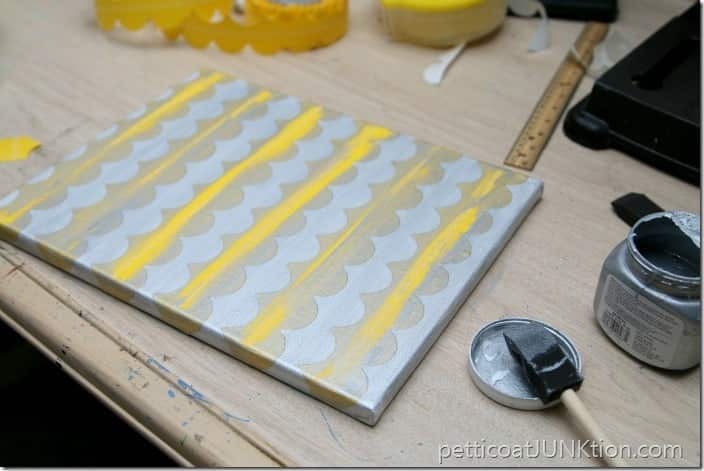 Step 2: Brush the silver metallic paint onto the canvas.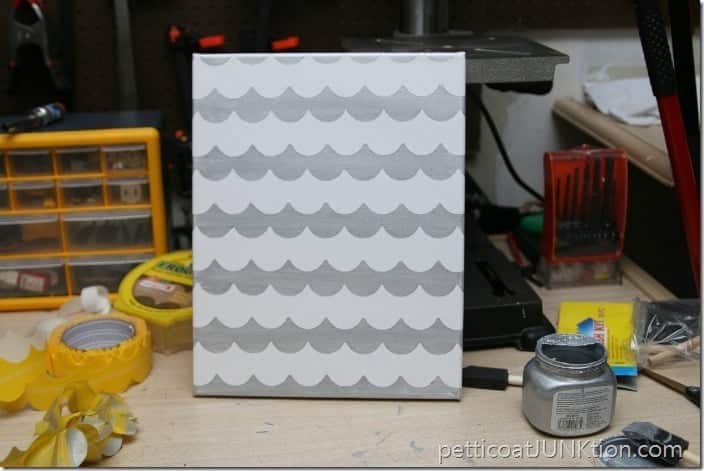 Step 3: Let the paint dry just a short time…..about 5 minutes. Remove tape and admire your scallop rows.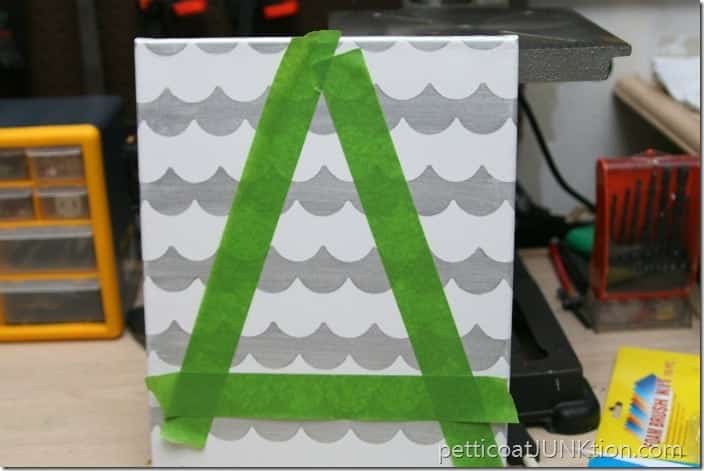 Step 4: Apply the FrogTape® Multi-Surface Painters Tape in a triangle design. Measure across the top of the canvas to find the center then start from there with the tree. I used the scallops as landmarks for getting the tree "straight". If you are really OCD you might want to do some equations or something. It's really easy. Just wing it.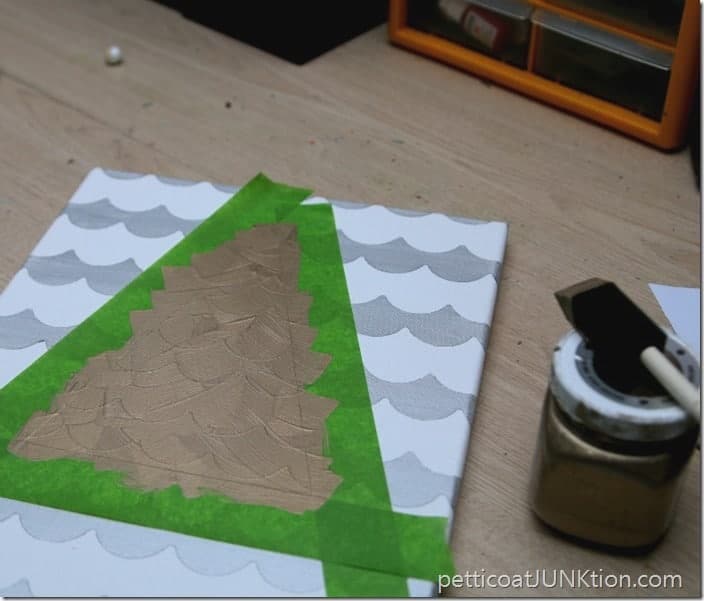 Step 5: Paint your tree with the gold metallic paint. I made little short swooping strokes. You can see them in the photo above.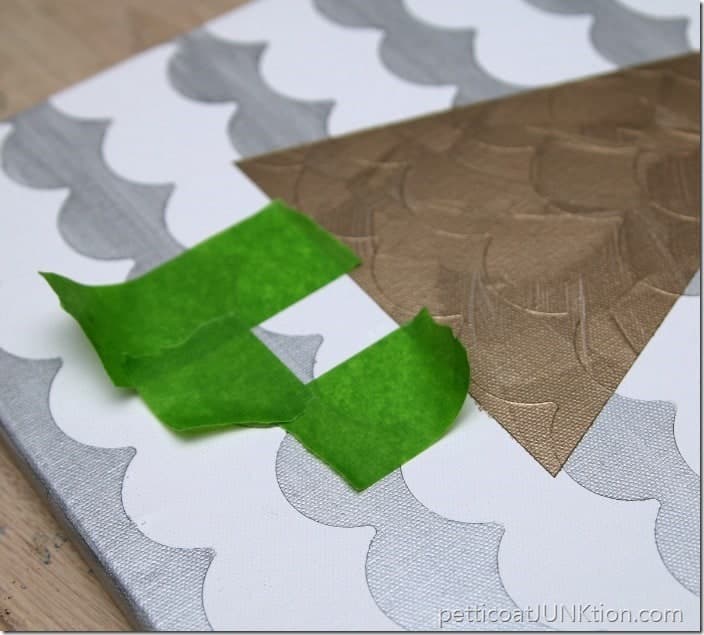 Step 6: Let the gold paint dry about 5 minutes and remove the tape. Let the gold paint dry completely then use the FrogTape® to make your tree trunk. Just wing that too.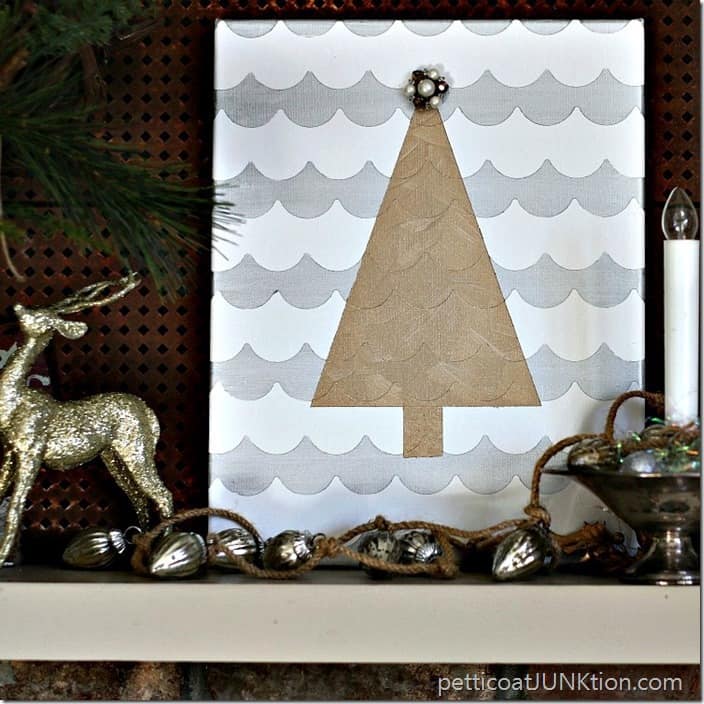 Step 7: Add your choice of tree topper using E6000 glue. I was going to use hot glue but common sense took over. I realized the glue might burn a hole in the canvas. That glue can get pretty hot. For my tree topper I chose a vintage earring from my stash of reclaimed bling.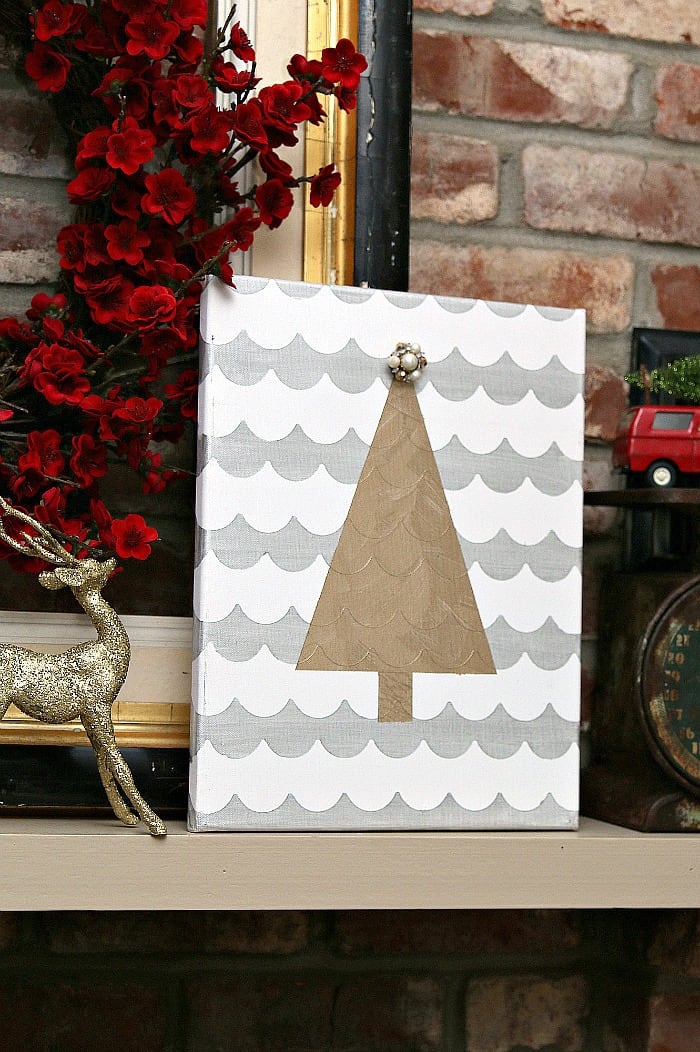 See how easy that was! I'm thinking the scallop background would look great with a monogram over it. I feel a monogram project coming on after the first of the year.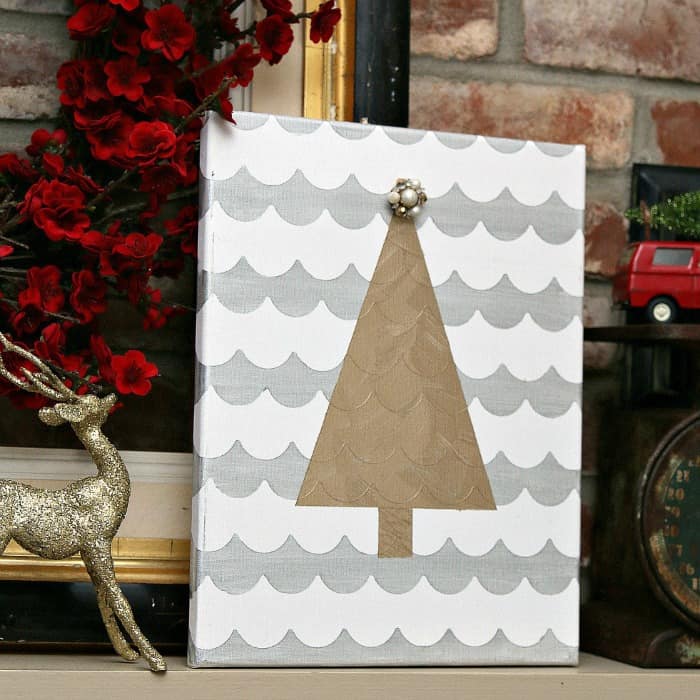 There are any number of color combinations for the tree and the scallop background. It would look really cute and trendy in turquoise and green or pink and orange. What do you think?
Visit the FrogTape® website and Pinterest boards for more inspiration.
Thanks for being here and have a great day!
I received compensation to complete this project for using FrogTape  products. All opinions, projects and ideas are based on my own experience
Check product availability , FrogTape , ShapeTape , E6000 , white painters canvas
Author: Kathy Owen (Petticoat Junktion)
Kathy is the founder of PetticoatJunktion.com, a home décor blog focused on repurposing and upcycling furniture, old hardware, rusty stuff, and thrifty finds into unique home décor. Kathy's projects have been featured on the Home Depot Blog, Plaid Crafts, Behr Designer Series, and in numerous magazines. Read more about Kathy here.