Three Best Stenciling Tips And A Cool Sign
Along with the project today I'm sharing some of my best stenciling tips. Stenciling is easy once you know the proper technique. Once upon a time I was horrible at stenciling. I would have globs of paint where there shouldn't be any globs of paint. And the finished project would be so flat....or one dimensional.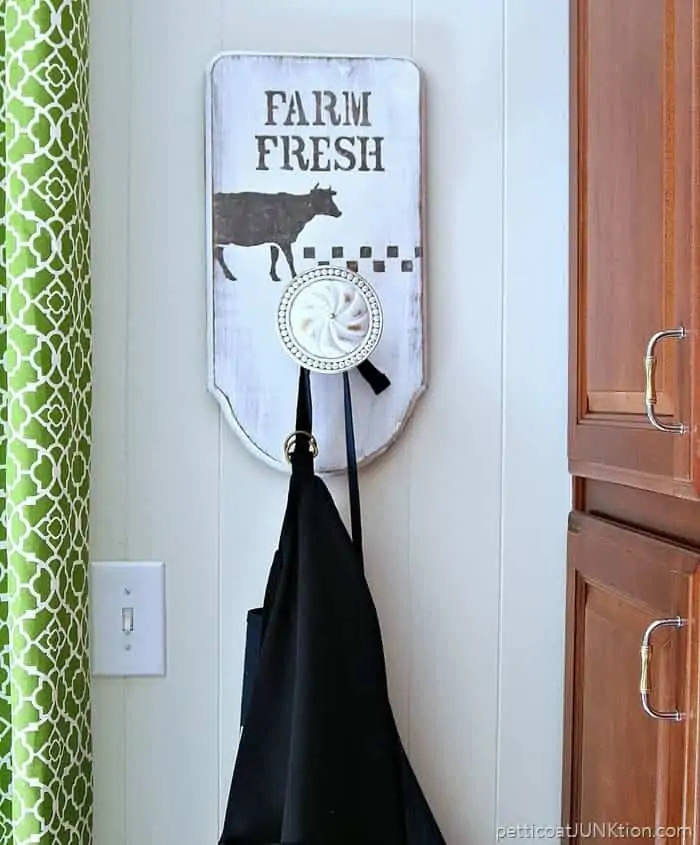 Farm Fresh Sign And Stenciling Tips
I had to learn through trial and error and searching the internet for tips. Now I"m going to hopefully help you guys with these tips. And if you have any tips I'm all ears. Never stop learning is my motto.
This project just makes me smile. The cow is the cutest. You guys know I stencil because I can't draw a stick figure….much less a cow. That's why I had to become a pro at stenciling.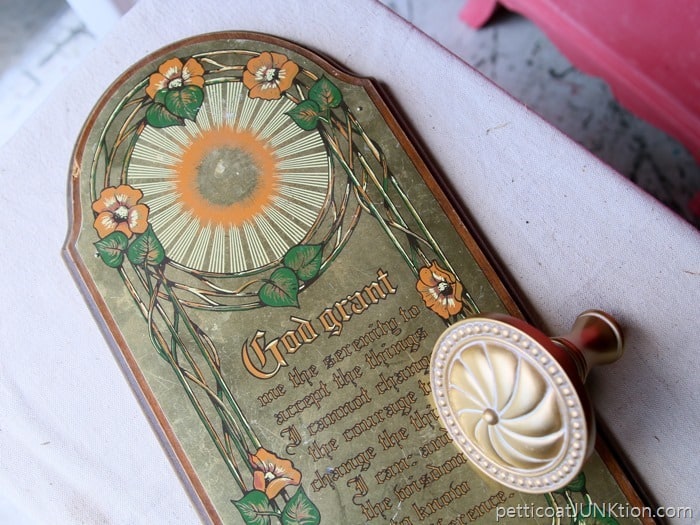 The project came together with two things from my junk stash…a sign and a curtain tie back thingie.......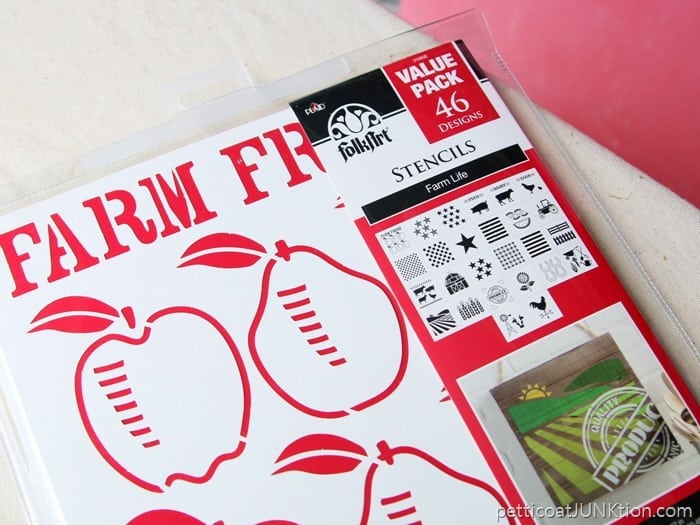 ….and a big value pack of stencils.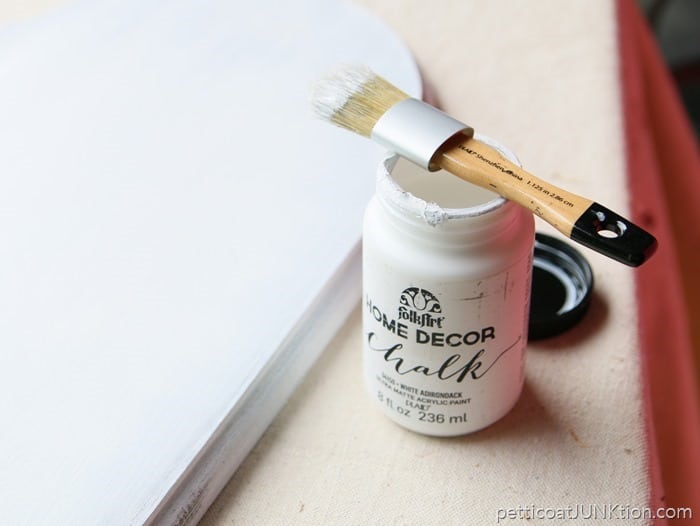 I took the metal front off of the thrift store sign and painted the wood white with FolkArt Decor Chalk. I love the flat look of this paint.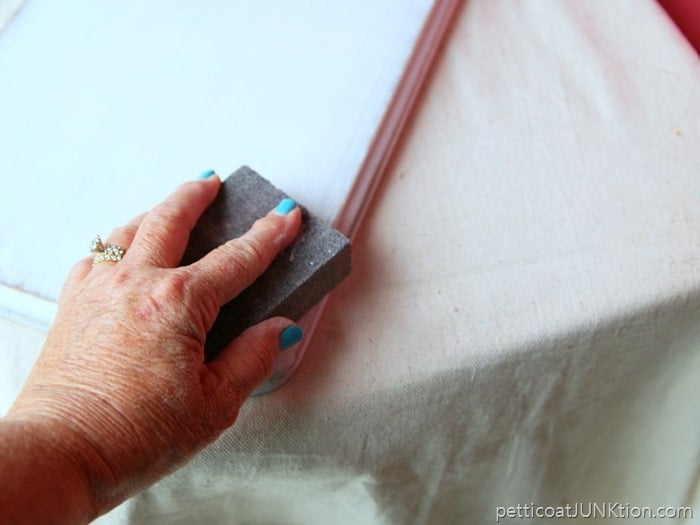 Then I did a little distressing with a sanding block going around the edges of the wood and then all over the board.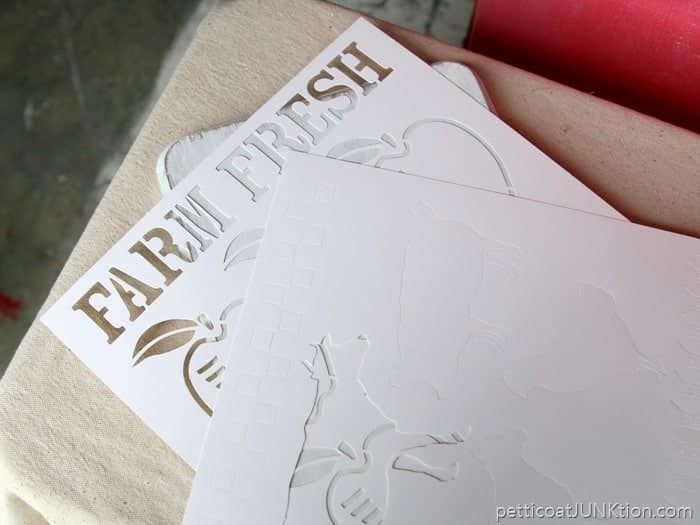 It was difficult selecting the stencils for the project. There were so many to choose from. I finally decided on a mix of two…the Farm Fresh text…and a cow….and a block design.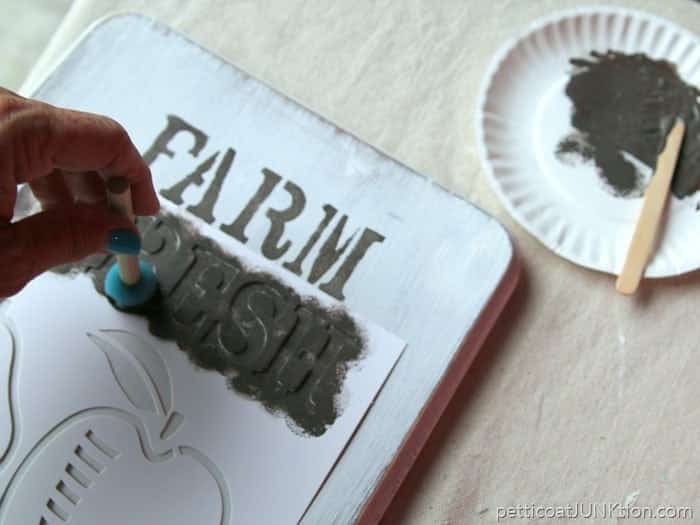 Three Best Stenciling Tips
1. Tip number 1 for stenciling….use a very, very, very, dry brush.
You can click here for a full stenciling tutorial. I centered the words Farm Fresh on two lines.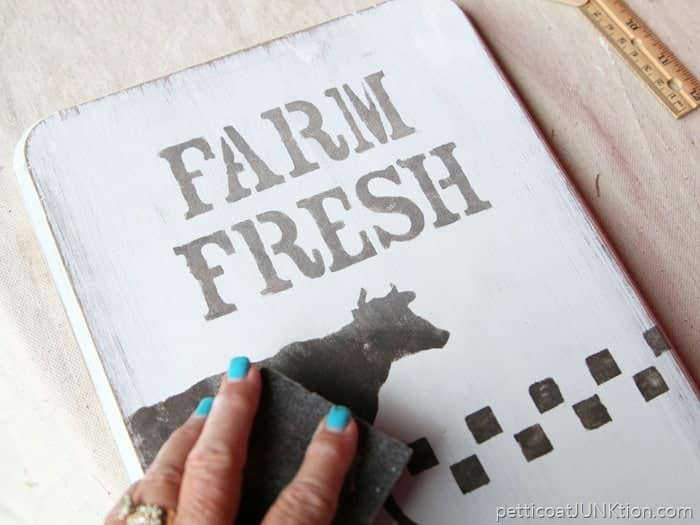 The cow I decided should be…not all there. It looked a little too structured with the cow centered under the Farm Fresh. Does that make sense?
2. Tip number 2.... change it up, don't do the expected.
I needed to add a little something else on the right of the cow for balance. You want to keep the design simple but also eye-catching.
3. Tip number 3....distress it, you don't want the design to be perfect….trust me.
It will look like a budget buy home decor item if you don't distress it.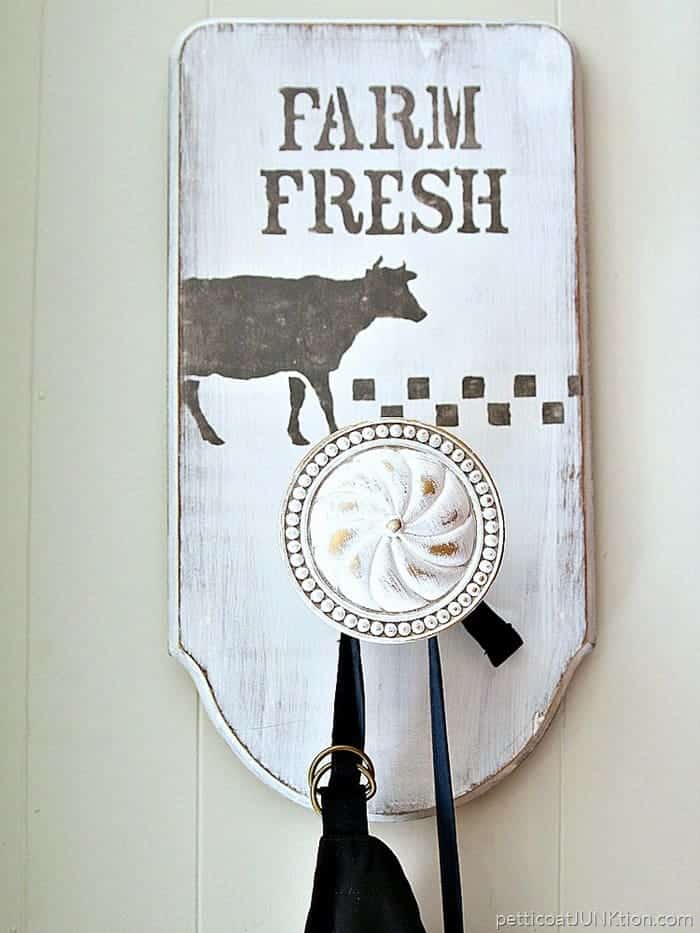 Stenciled Designs Look Best When Distressed
Neutral wax pretties up the raw distressed wood and the paint. I screwed on the curtain tieback for the finishing touch.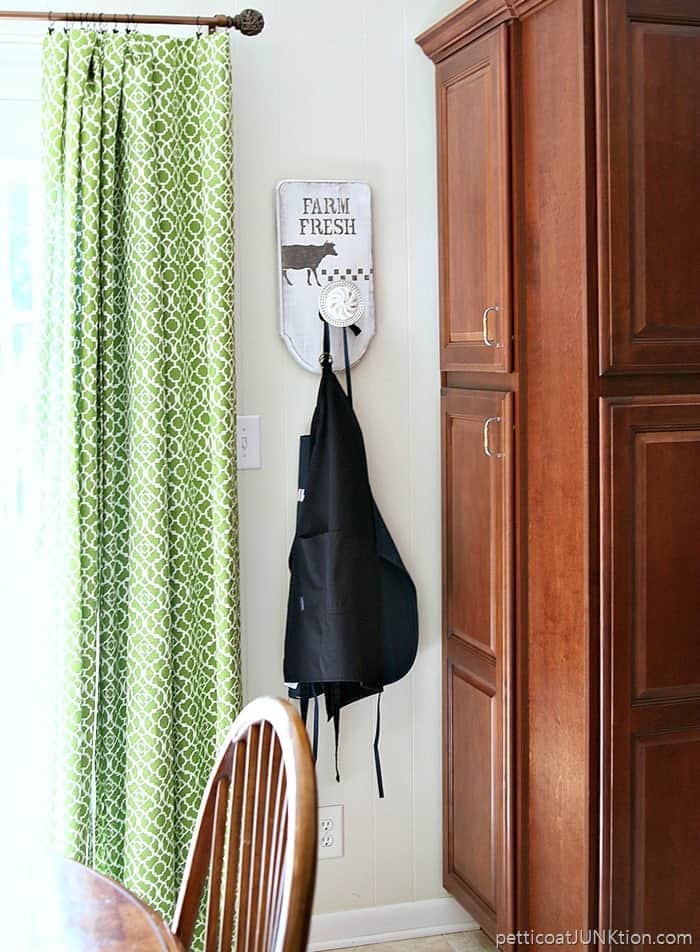 Makes a great apron hanger. And that cow is darn cute too
The FolkArt Farm Life value pack stencils are made of thick, firm, paper. I have to admit I was a little leery when I saw they were paper but I shouldn't have been concerned. I will be able to use them over and over…no problem. If you want to check out the stencils you can find them on Amazon by clicking here  FolkArt Farm Life. You can also find the FolkArt Decor Paint on Amazon too. (read Amazon affiliate link disclosure here)
If you liked this project you have to see the tile stencil I used and the bold colors here....Stenciled Tile Design.
What do you think? Would you have placed the design a little differently? Let me know and I'll see you next week!
Author: Kathy Owen (Petticoat Junktion)
Kathy is the founder of PetticoatJunktion.com, a home décor blog focused on repurposing and upcycling furniture, old hardware, rusty stuff, and thrifty finds into unique home décor. Kathy's projects have been featured on the Home Depot Blog, Plaid Crafts, Behr Designer Series, and in numerous magazines. Read more about Kathy here.