This is the good part of my post……..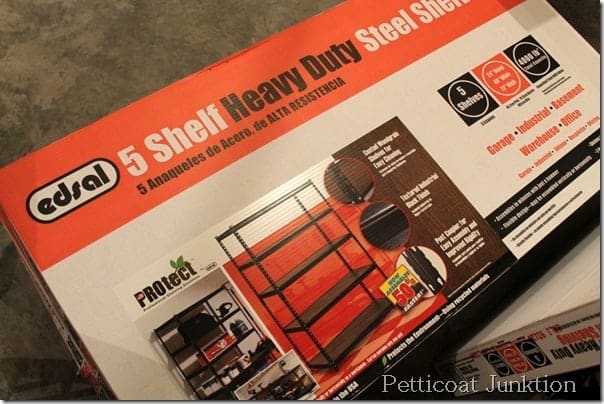 new heavy duty workshop shelves
This is the bad part of the post…….. The following pictures are not for the faint of heart. I'm really embarrassed for you to see them. Please don't call the health dept. on me.Most of you know that we had  the Owen Workshop built almost a year ago. It's really big and has electricity and a bathroom. Very uptown( insert smiley face).
The Junktion Technical Specialist built a few shelves and I picked up odds and ends for storage. And I organized all my junk, in my own way.I'm not really good at staying organized. I start working on about 6 projects at once and I tend to leave everything out…….forever!! So I'm sharing some pictures of how my junky side of the workshop looks right now. My husband's area with his tools and other things tend to stay in good order until I invade his territory.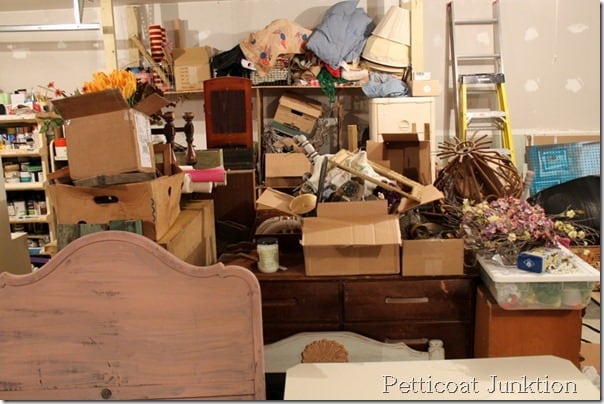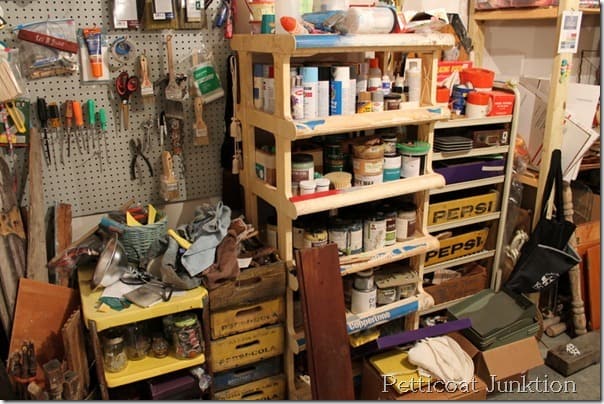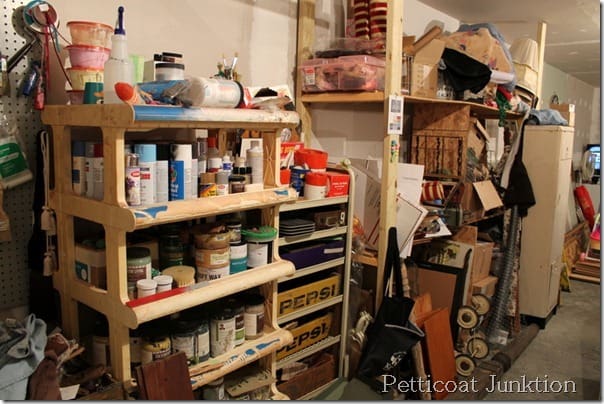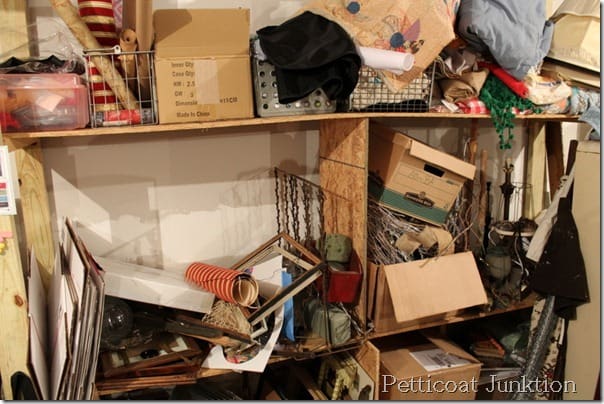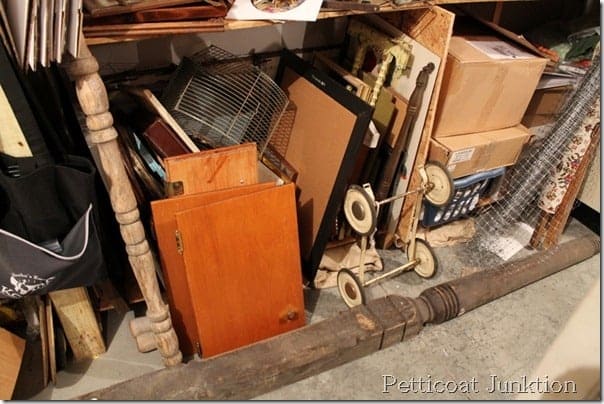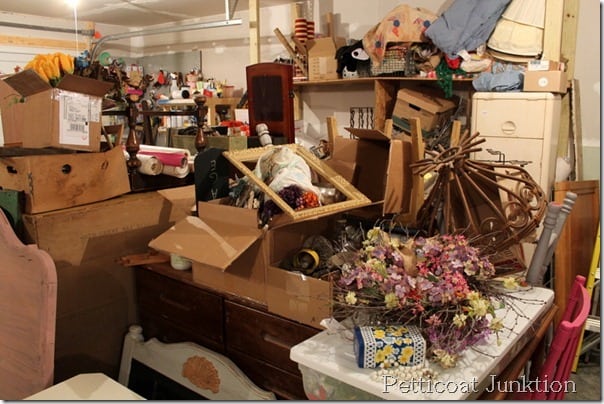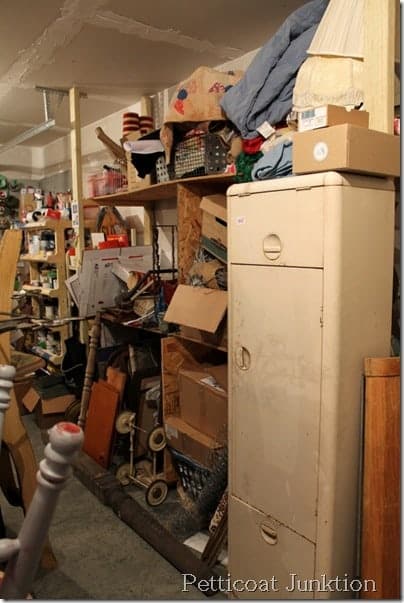 Here's my wonderful husband putting all those shelves together for me.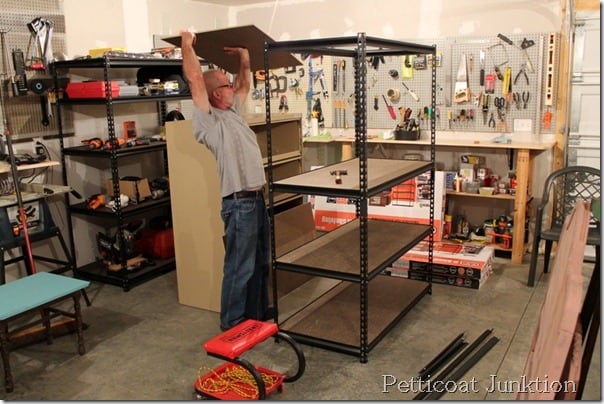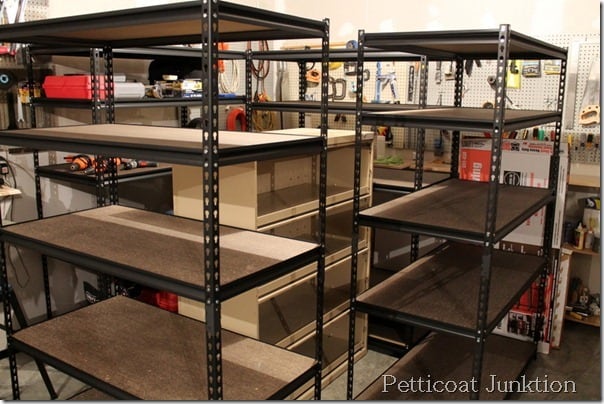 Ok, now it's my turn to go to work. This could take a while. Stop back by tomorrow but don't expect the organization to be completed. That post may be 6 month from now, but hopefully I'll have my latest Miss Mustard Seed's Milk Paint project finished and posted.