I have a lot of old posts featuring before and after painted furniture makeovers with no paint or makeover tutorial.
When I first started the blog I didn't really write a detailed tutorial. Sometimes I didn't even mention the paint I used.
I'm proud of all of these makeovers and it's time for them to see the light of day again. These projects are from 2012.
I went back and deleted the old posts this week. I have more than 1000 blog posts and have deleted several hundred over the past few years.
But I didn't want the makeovers to completely disappear. That's why you are seeing them today.
The photos I'm sharing are the before and after. I've gathered them into this one post and I will try to tell you the paint I used and the process for each makeover.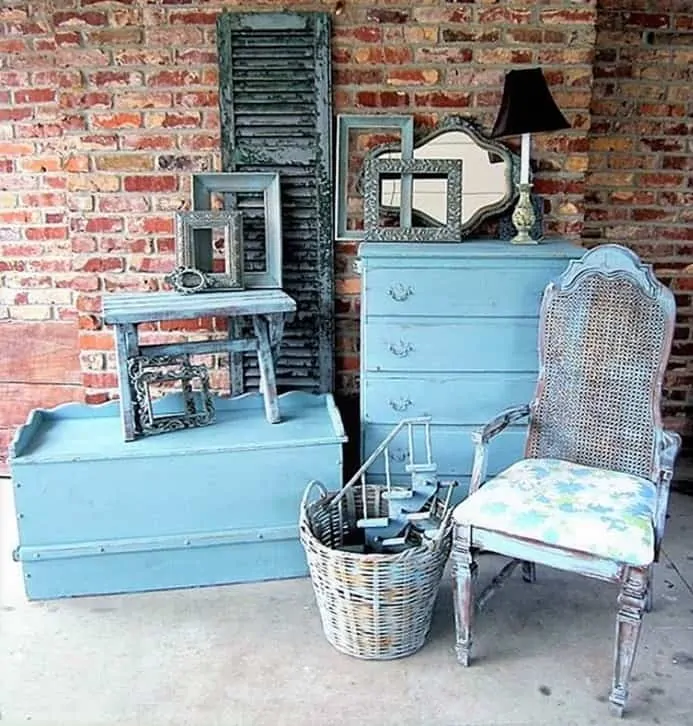 Before And After Painted Furniture
Turquoise Loveliness. I painted all of these pieces at one time This was before we built our workshop and I was painting things in our carport.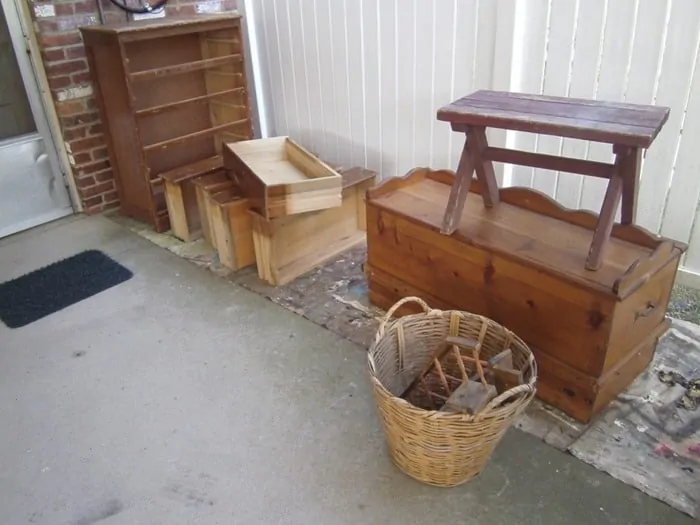 This is a look at some of the things before I painted them. I laid drop cloths on the carport floor and painted like crazy.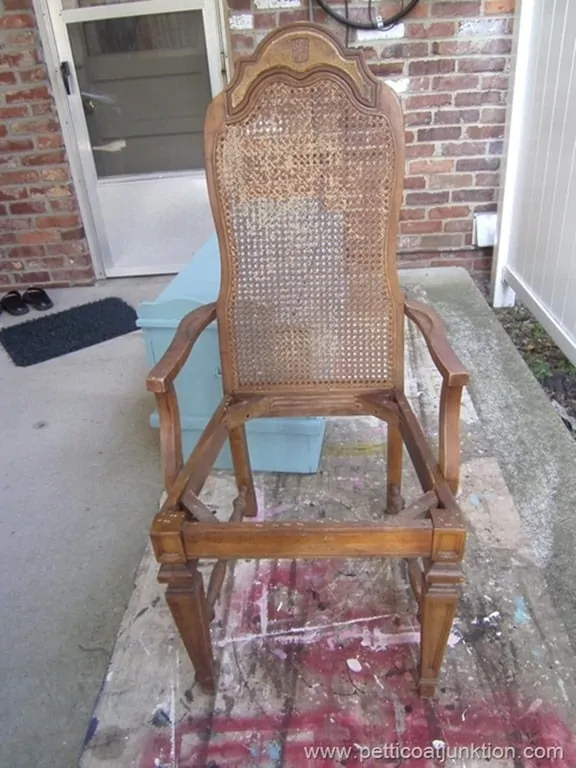 I love these cane back chairs because they look so great with the cane back dry brushed.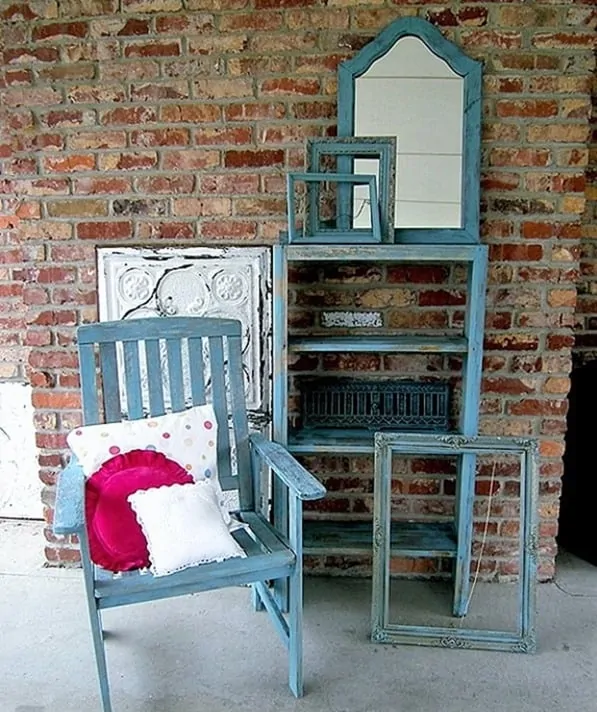 I enjoyed painting that first bunch of turquoise projects so much that I did it again the next week. I noted on the blog post from 2012 that I mixed 5 paint colors together to get this turquoise color. I haven't changed much have I.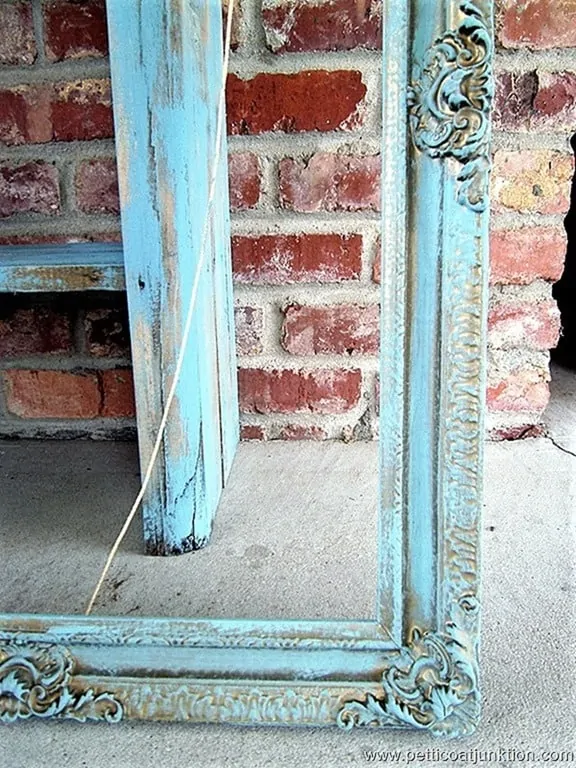 I love this detailed frame. When I look back at old posts I'm reminded of the pretty projects I completed and it gives me ideas for more projects.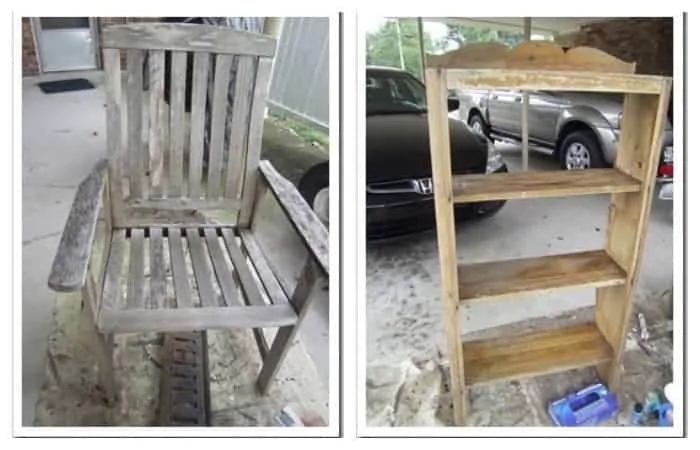 The pictures of the pieces before I painted them are above.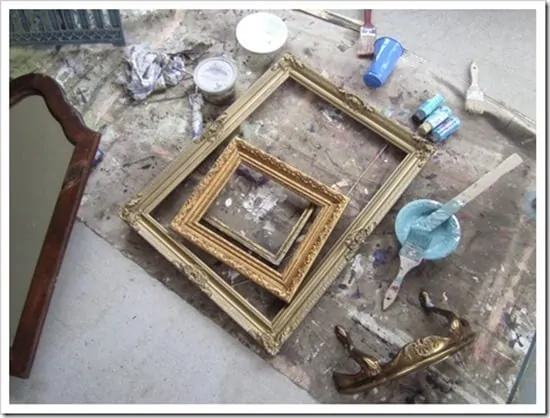 The frames were beautifully detailed. I can't find frames like that anymore.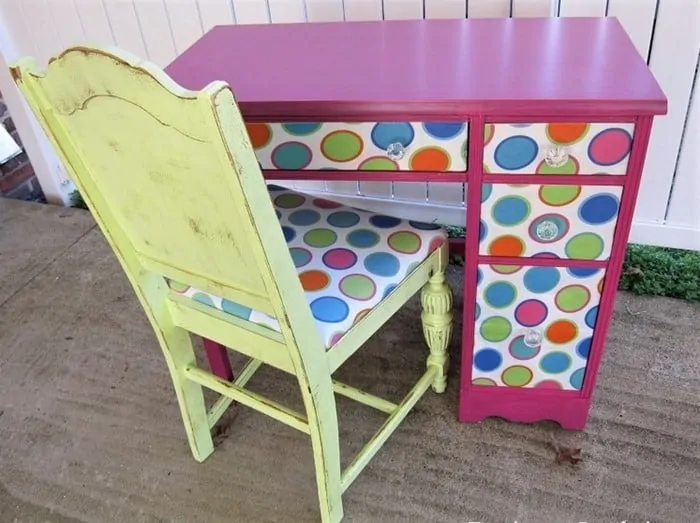 This brightly painted and decoupaged desk always makes me smile. The drawer fronts are covered with fabric.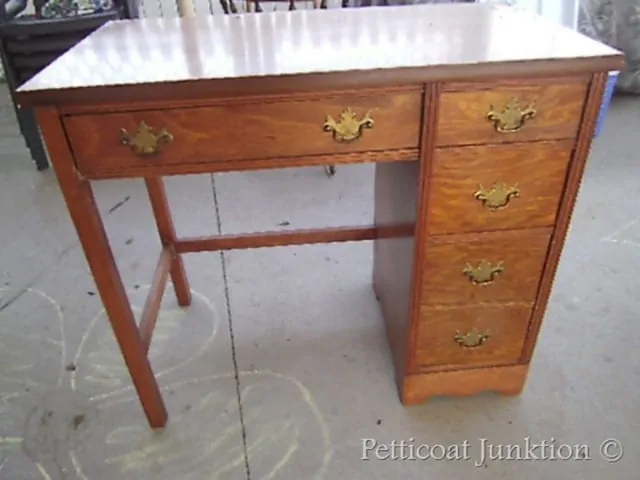 This is how the desk looked before the makeover.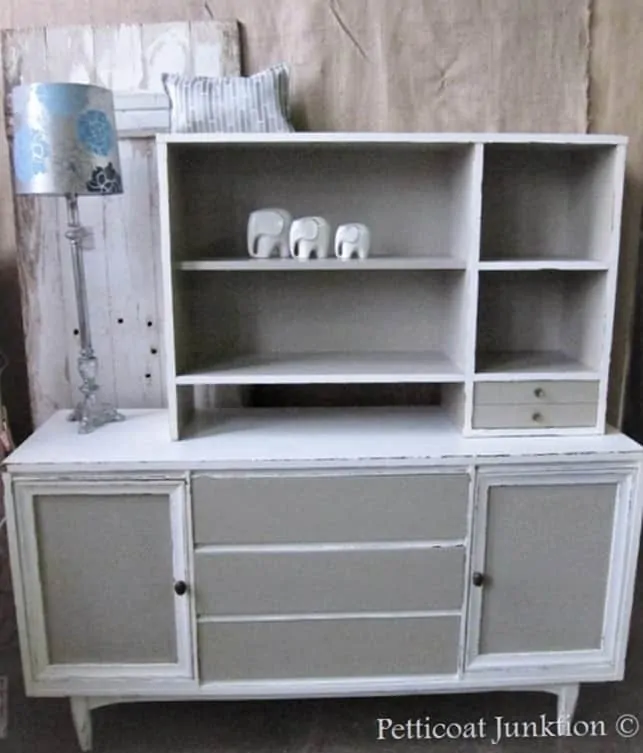 The sideboard and hutch above drove me crazy. I painted the piece then sealed it with polyacrylic. The poly pulled up the red stain and I had to cover that with more paint.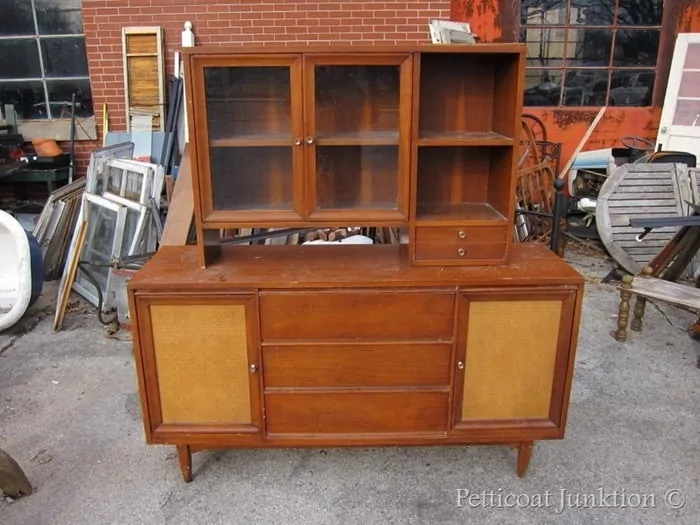 This is how the sideboard looked before painting.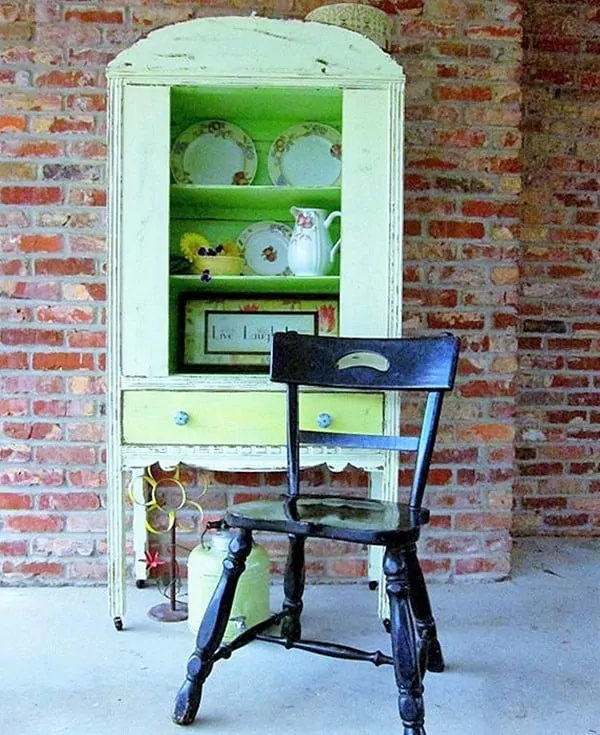 You guys know how I love bright colors and this hutch says it all. I painted it in several shades of yellows and greens then added new knobs.
My photos from the early years are horrible. The color is off in a lot of them.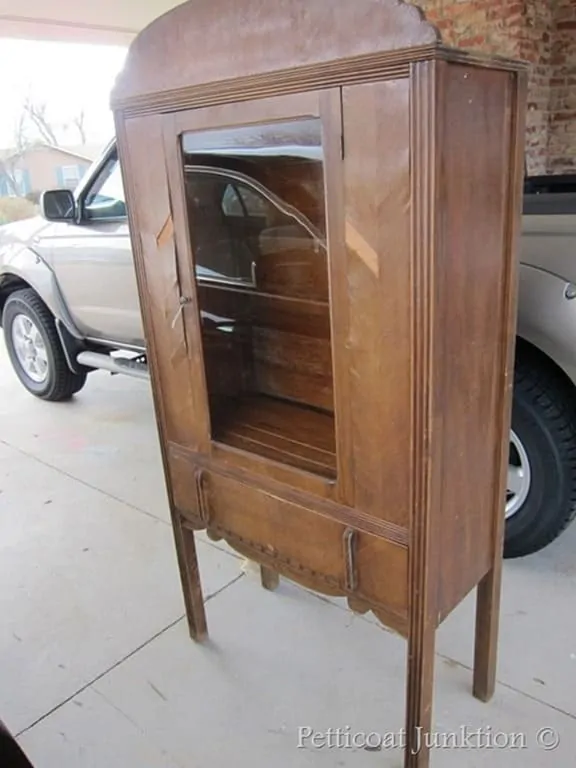 The vintage hutch looked like this when I bought it. As I mentioned earlier these projects were painted before we built our workshop.
The hutch was sitting in the carport and we drove home from a day long outing to find it turned over flat on the concrete.
There were strong winds that day and we never thought about it turning over.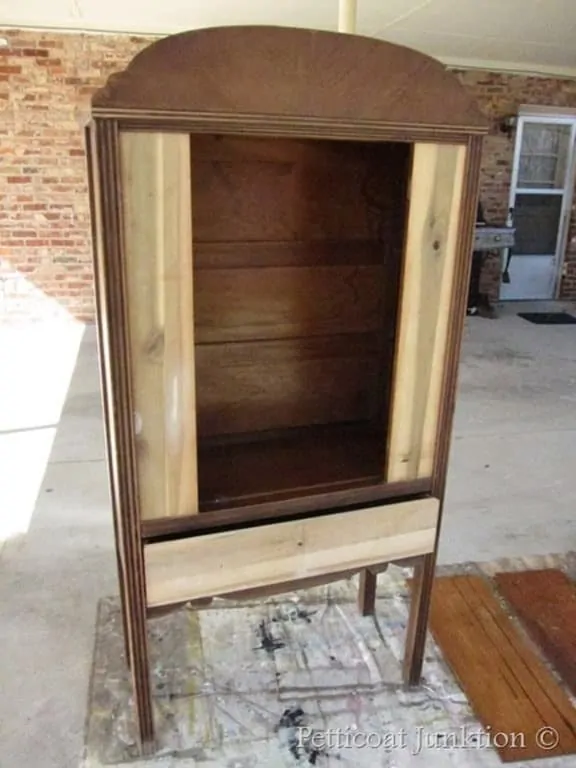 The glass broke and the front came apart. We just worked with what was left.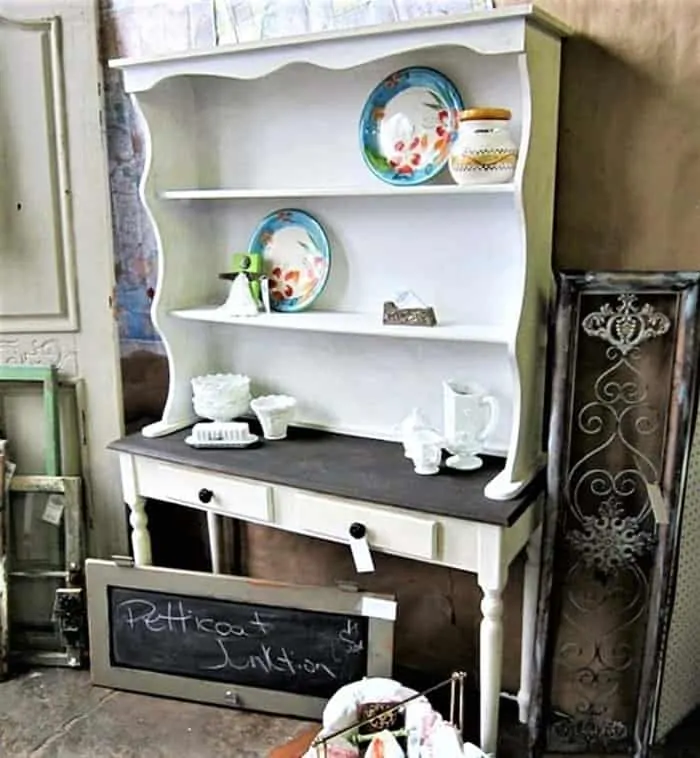 This country style hutch was painted white and the top of the bottom (ha) has a coat of dark brown paint.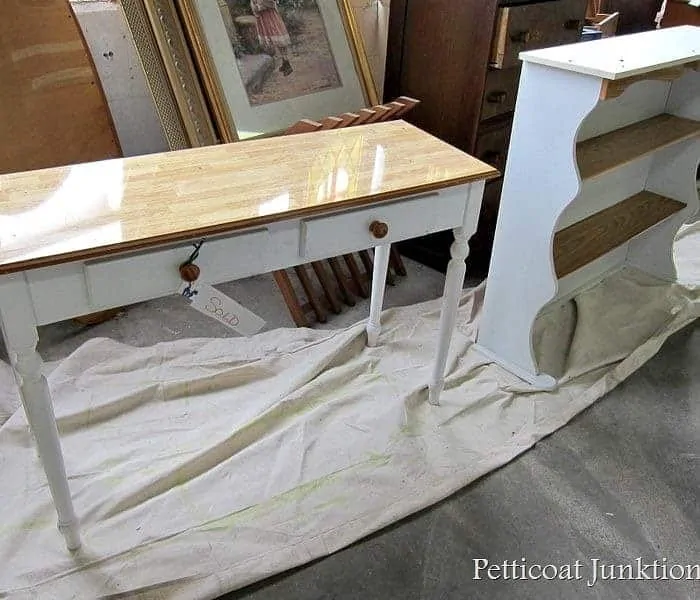 The "before" look was too new looking.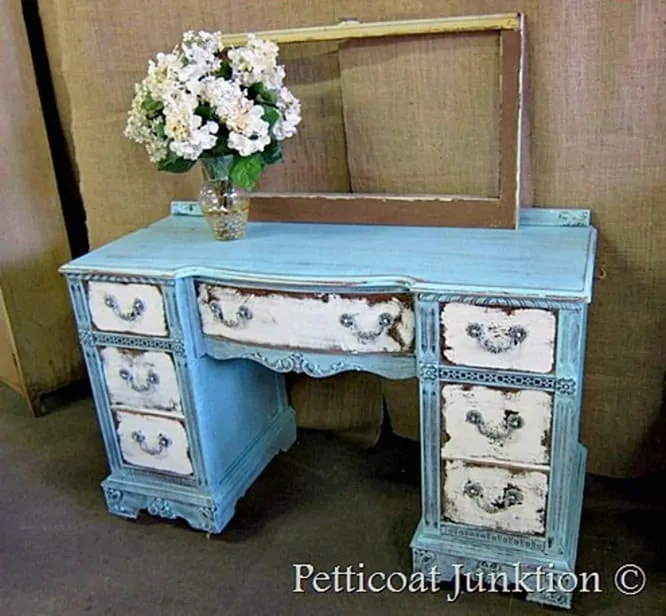 The blue and white heavily distressed desk is one of my favorite makeovers. The blue is another of my custom mix paints and the white is Beyond Paint in bright white (find here on Amazon).
I used a sander for the distressing. I went a little crazy.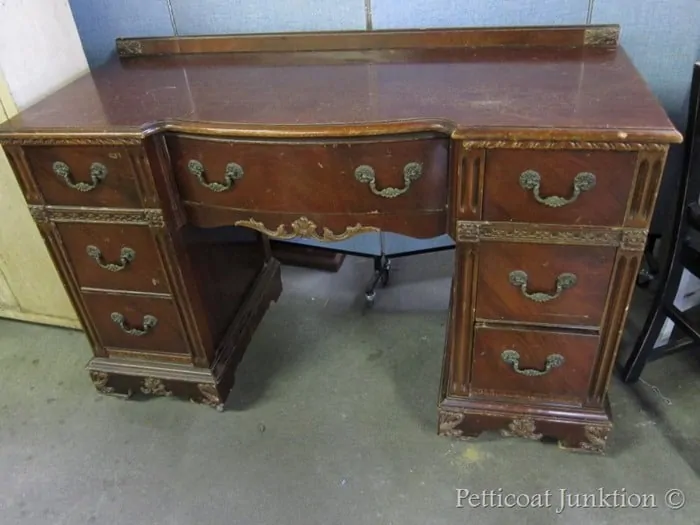 I got the desk at a local thrift shop and it was a steal. The pretty details are what got me.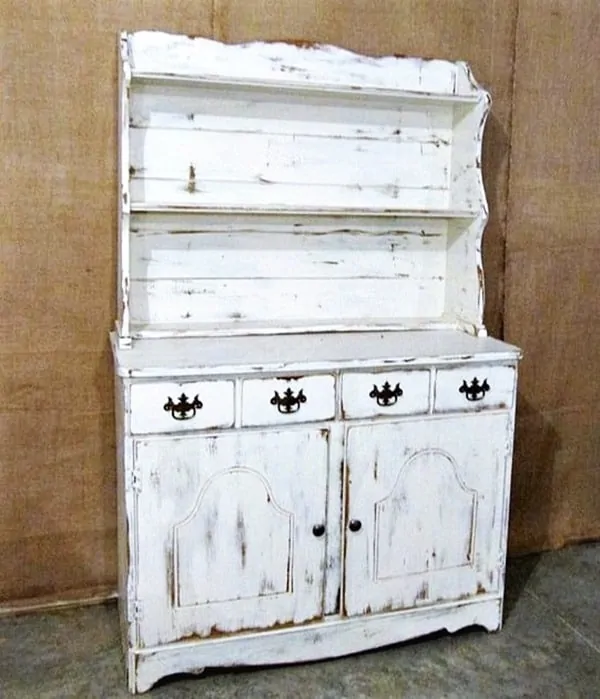 Another of my favorite distressed pieces. I painted the hutch with Beyond Paint in off-white.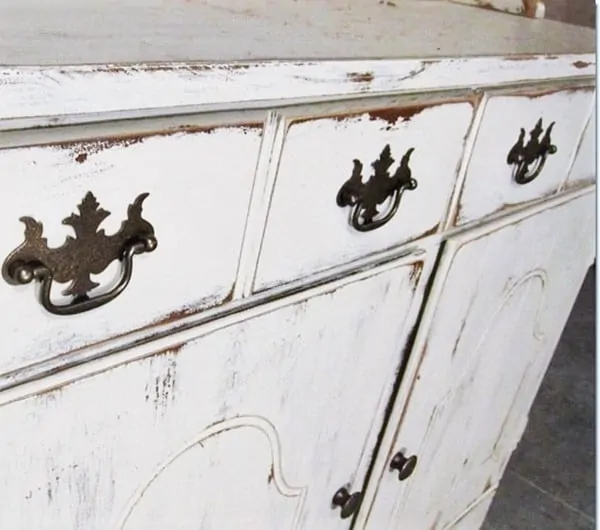 The original hardware got a coat of Rustoleum metallic antique bronze spray paint.
I bought the hutch at the Nashville Flea Market. I hate that the flea market is closed for now. It will be closed at least until 2021.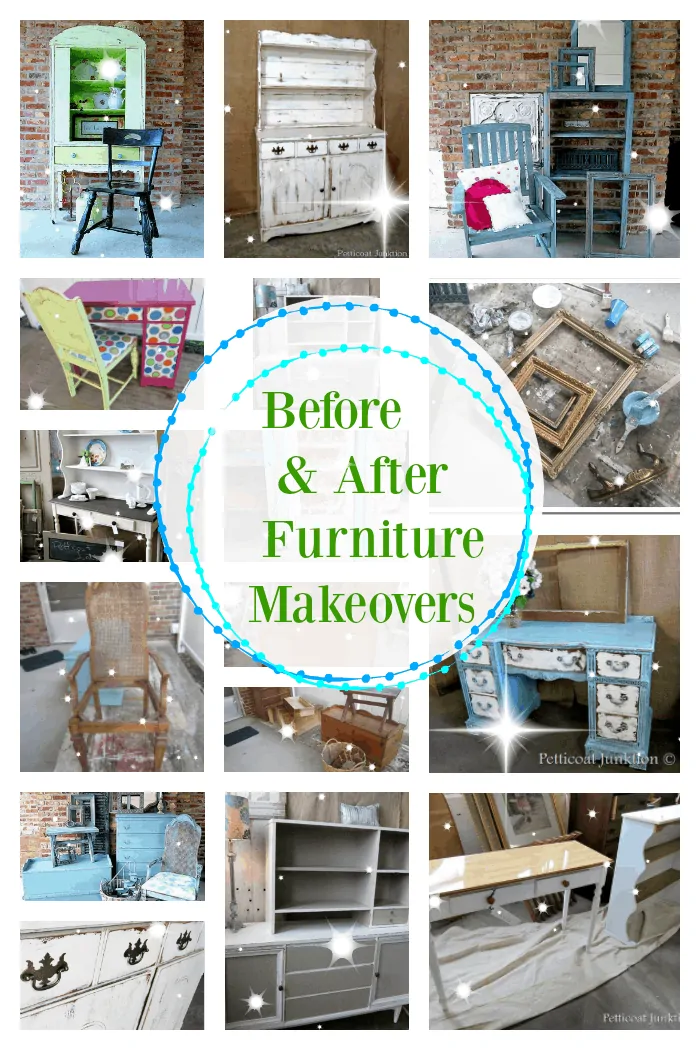 Which of my before and after painted furniture makeovers did you like the best? Leave a note if you have time.
As always thanks for being here and have a great day, Kathy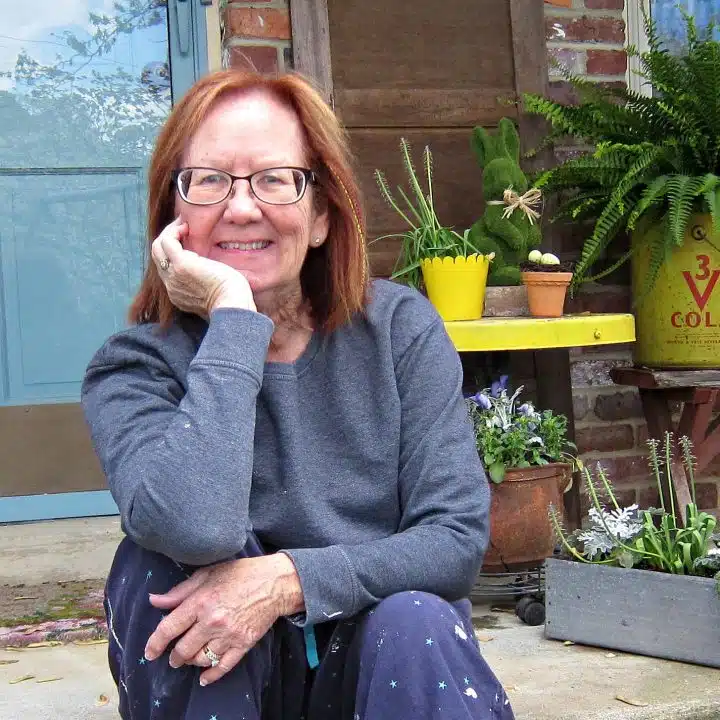 Author: Kathy Owen
Kathy Owen is the founder of the home decor blog Petticoat Junktion where she shares tutorials on painting furniture and upcycling thrifty finds into unique home décor. Her DIY projects have been featured on the Home Depot Blog, Plaid Crafts, Behr Designer Series, and in numerous magazines. Kathy's newest website is HappyHomeDIY.com