DIY Painted Distressed Furniture For A Shabby Chic Look
I finished the sewing machine cabinet project. Yea! I worked on the cabinet for 3 days. I removed the sewing machine from the cabinet on day one. On day two I painted the cabinet and on day three I distressed the paint.
I am participating in a sponsored campaign hosted by Advil® for IZEA. I received compensation for this post. All opinions stated are my own.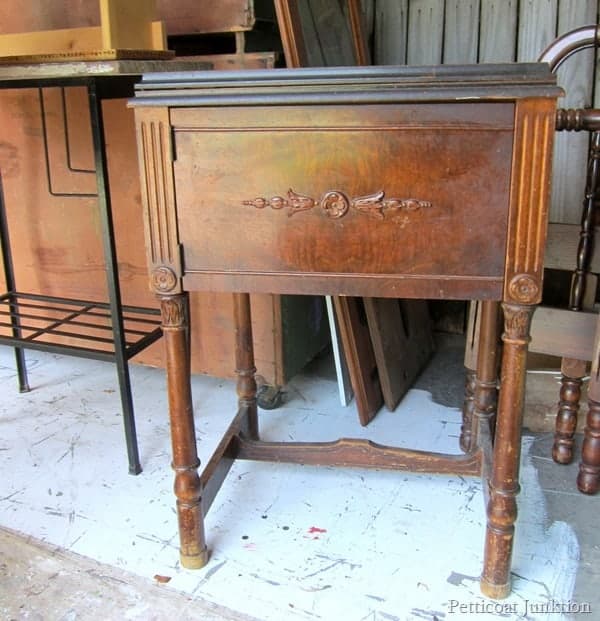 The cabinet before painting.
 When painting small tables with legs or dining room chairs I always turn them over and work on the bottom first. That way I don't miss any underneath areas. Notice how I left the details on the top of the leg unpainted? Leaving the natural finish in those crevices is a nice contrast to the white paint.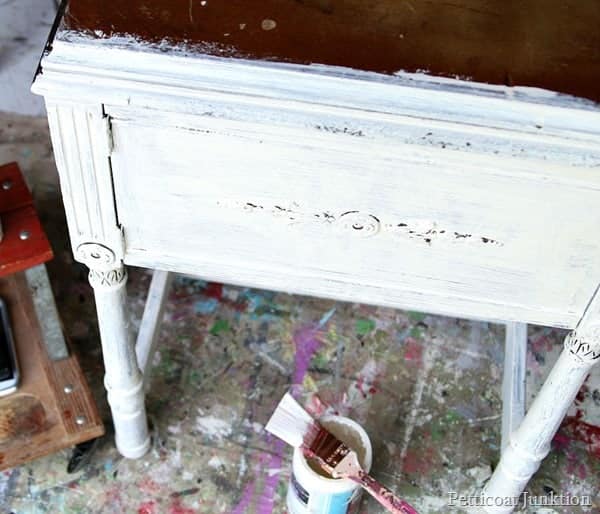 The table took two coats of paint.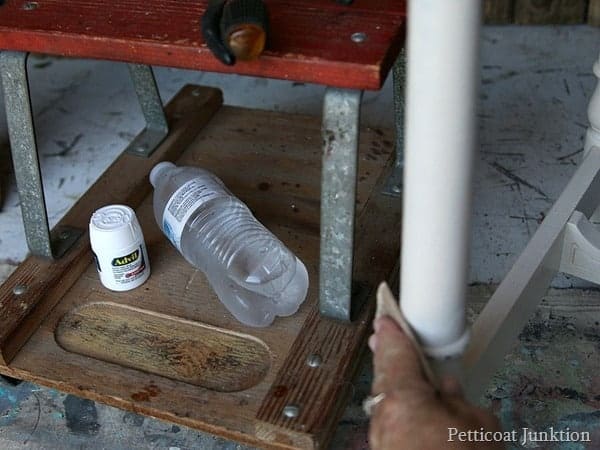 On day three I distressed the table by hand. Sometimes I use an electric sander but I have more control over the distressing if I do it manually. I used 150 grit sandpaper and tore it into little strips for the job. I double up the sandpaper and rub the areas I want distressed.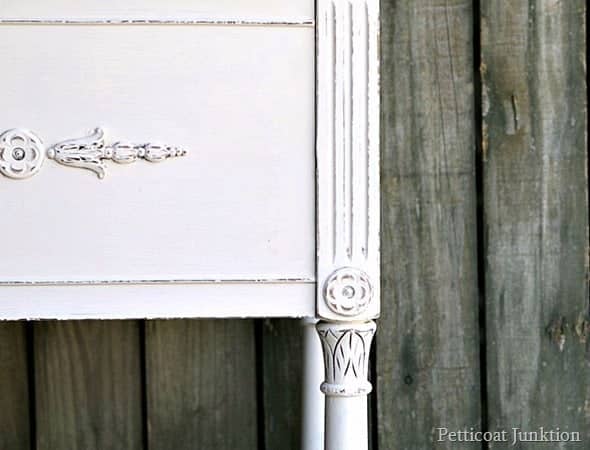 Read my tips and tricks for distressing furniture here... What You Should Know About Distressing Painted Furniture And Home Decor
All those lovely details really pop after a little distressing.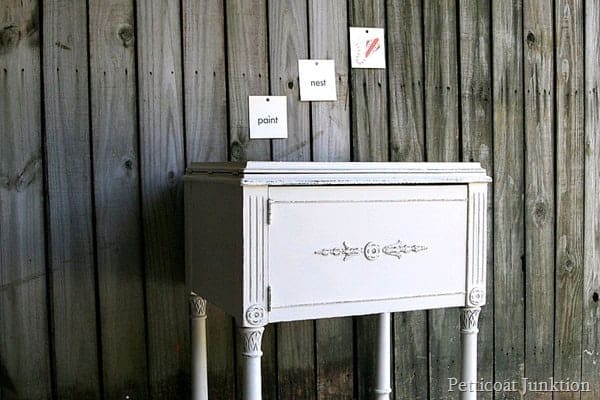 This project wasn't the toughest one I've worked on but it did give me a few fits. Our workshop isn't air conditioned and boy has it been hot! The temp in Tennessee has been hovering close to 100 and the humidity is high…of course….it's the South. I get headaches right above my eyes and bending over to paint just makes them worse. When I head to the workshop to work on a project I don't want to stop until I reach a certain point in my work. I take Fast Acting Advil® for my headaches and I'm able to keep working until I'm ready to quit for the day.
Well, I finished the cabinet….turned side table….and I'm loving it! Do you have photos of your DIY projects….or can you take some real quick?
Here's why you need those photos…. This summer home improvement expert Carter Oosterhouse is teaming up with Advil® to help consumers get through their toughest DIY projects. Upload photos of your DIY project to Twitter or Instagram from now until September 7th using both #DIYrelief and #AdvilSweepstakes to enter for daily prizes. A grand prize winner will win a video conference call with Carter, where he'll help you plan a DIY project for your home as well as $15,000 CASH to use toward a tough DIY project. Visit Advil.com for more information on how Advil® can take the pain out of DIY.
I don't know about you guys but I could sure use $15,000. Upload those photos and don't forget to use both hashtags.
Good luck and have a great day, Kathy
Author: Kathy Owen (Petticoat Junktion)
Kathy is the founder of PetticoatJunktion.com, a home décor blog focused on repurposing and upcycling furniture, old hardware, rusty stuff, and thrifty finds into unique home décor. Kathy's projects have been featured on the Home Depot Blog, Plaid Crafts, Behr Designer Series, and in numerous magazines. Read more about Kathy here.