How To Spray Paint Black and White Decor
I used different types of decals on furniture and home accessories to spray paint black and white decor with attitude. The makeovers were really quick and the results are awesome.
The finished looks are fun and whimsical and a couple of the styles have a designer feel….to me. I wouldn't be surprised to see similar décor in high end shops.
I painted 2 star chairs, a polka dot potty seat/flower planter, and a graphic photo frame that would make a great gift.
You can do these projects and make them your own by using your favorite color of spray paint, sticky decals, and any thing at home that needs a new look.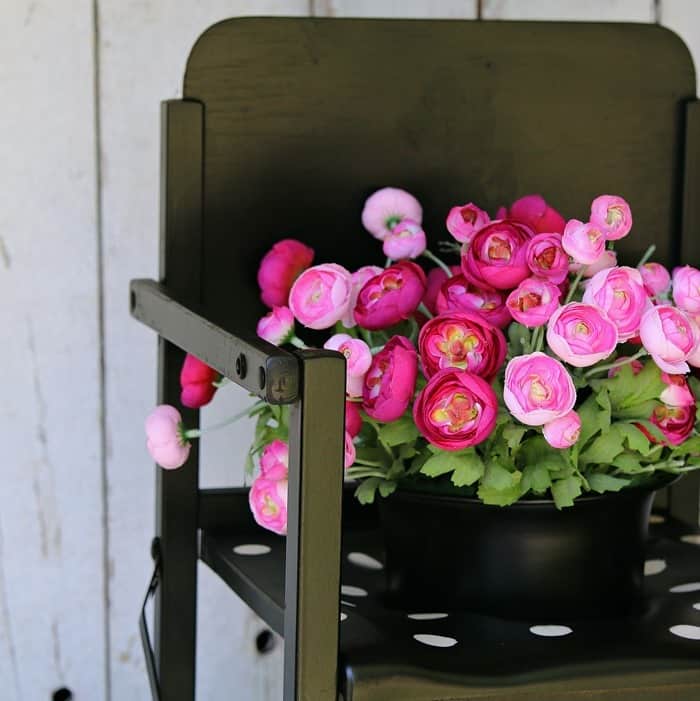 Black And White Decor Using Spray Paint And Decals
This little potty chair with the polka dots is the cutest. I got the idea for these projects while working on the primitive black hutch.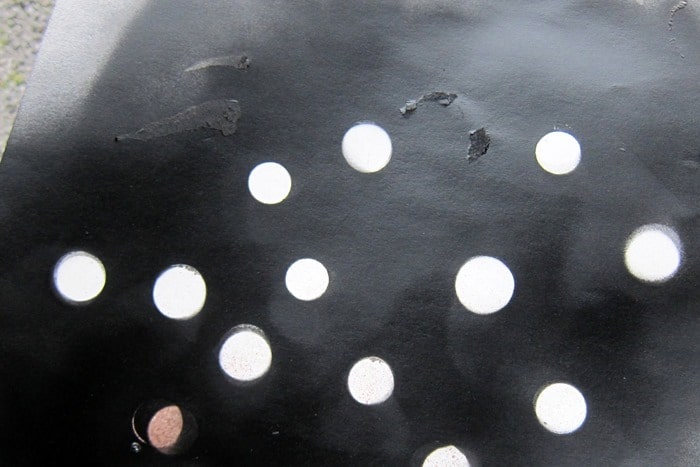 I spray painted the knobs for the hutch black and they were sitting on a white piece of heavy paper. The white dots left where the knobs were sitting had me thinking black and white décor. It's really trending now and well, it's fun and classy.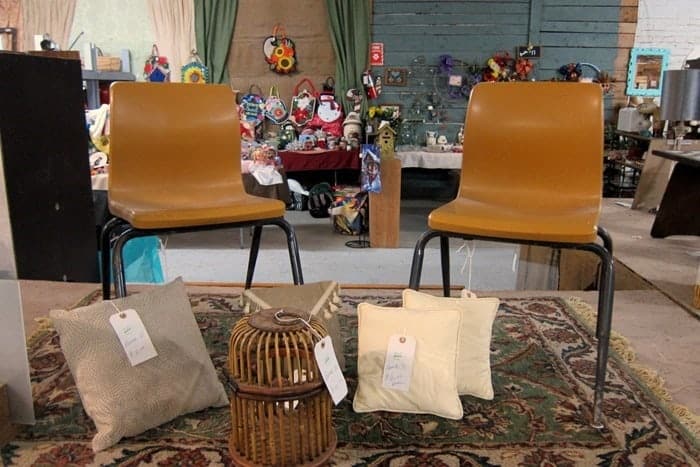 The first projects today are the two chairs I bought for $10 at a local flea market. My plan when I bought the chairs was to decoupage them with a bold fabric.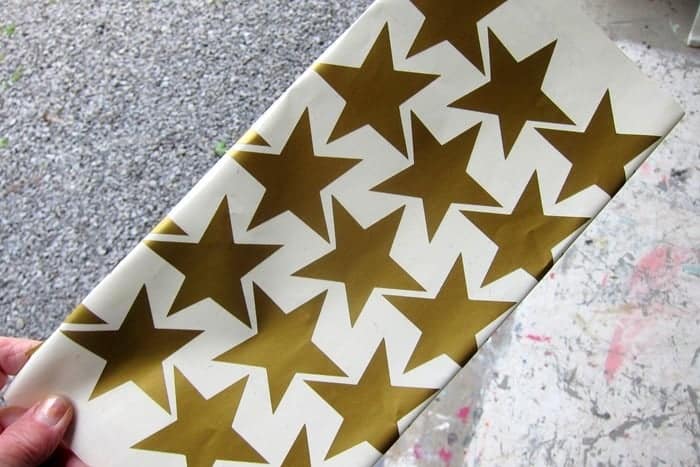 Then I ran across these gold star decals while going through a box of scrap book paper in the workshop last week. Light Bulb Moment. I think I used a few of these in a project but I don't remember what it was!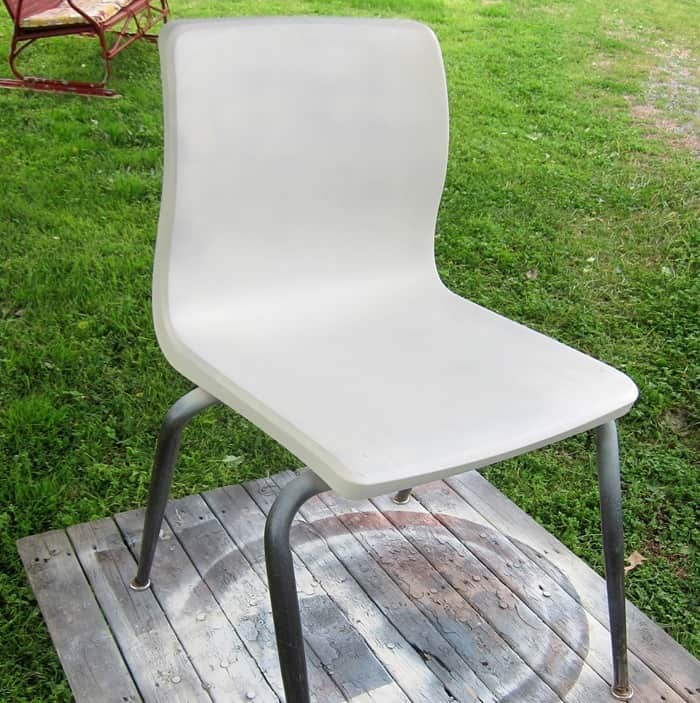 The plan was to do only one chair, paint it white, cover it with gold stars, spray paint it black, pull the stars off. The first order of business was to paint the chair white.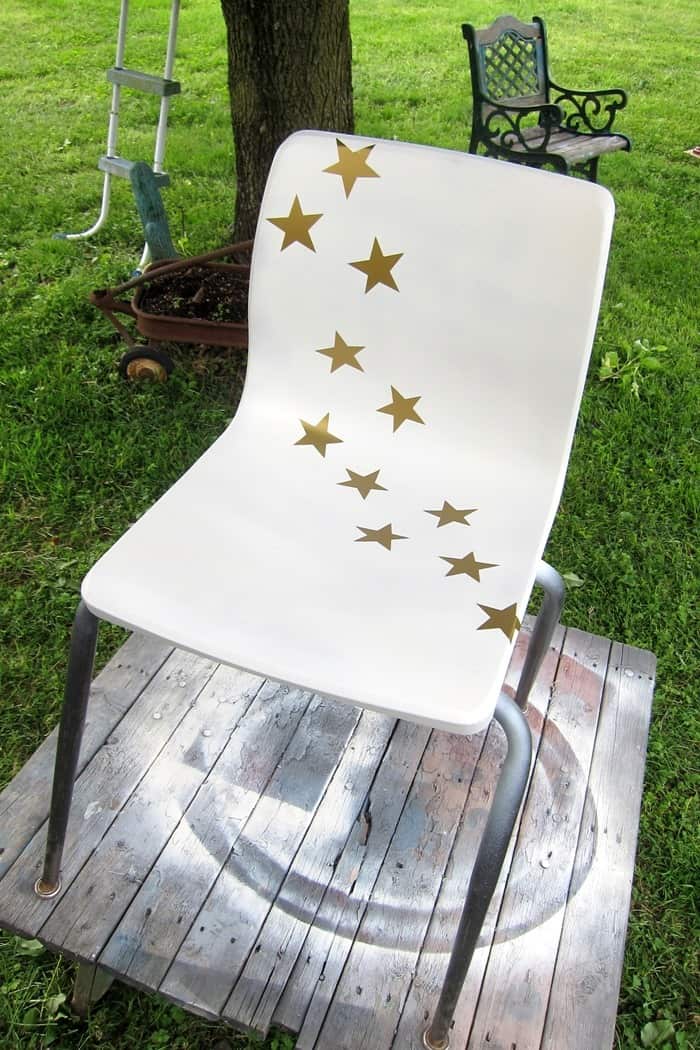 Once the spray paint was dry I laid out a pattern of sorts with the star decals. It was just kind of willy nilly. You guys know I'm not much on symmetrical décor.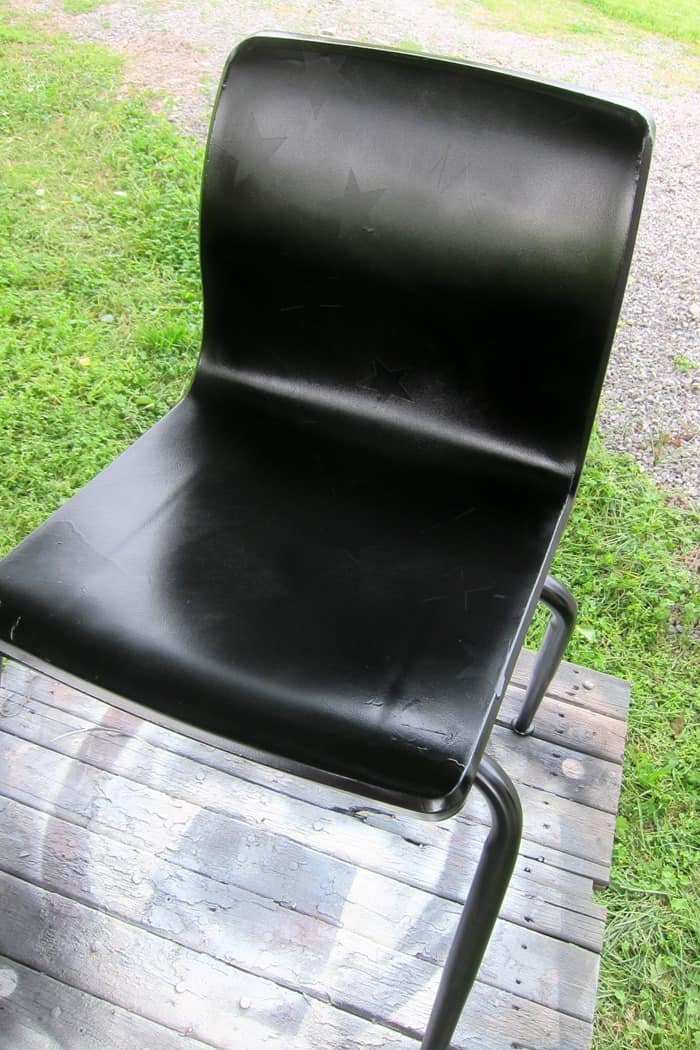 Next I sprayed the chair with black paint. I used what I had on hand which was Krylon High Heat Spray Paint in black. I think the JTS got it at an auction. I have several cans of it.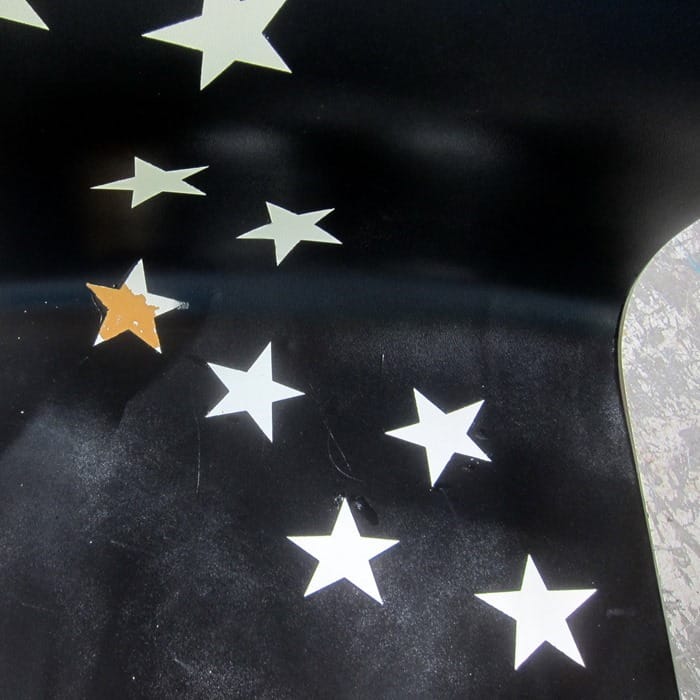 Time to pull off the decals before the paint dries really well. This part is delicate. You don't want to scrape off any of the black paint with your fingernails but those stars have to come off.
As you can see the white paint came off with one of the stars. I thought "Well that's ruined". Then I figured out "How to make it work".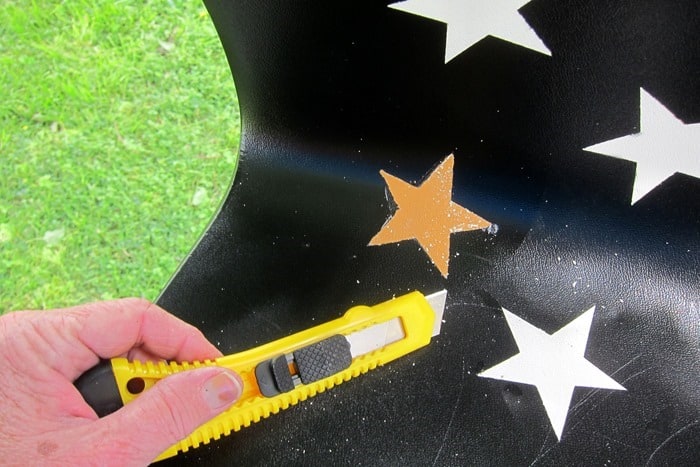 I used a utility knife to scrape off the rest of the white paint on the messed up star. The cool thing that makes this work is the original color of the chair. It's kind of gold and works with the black and white paint.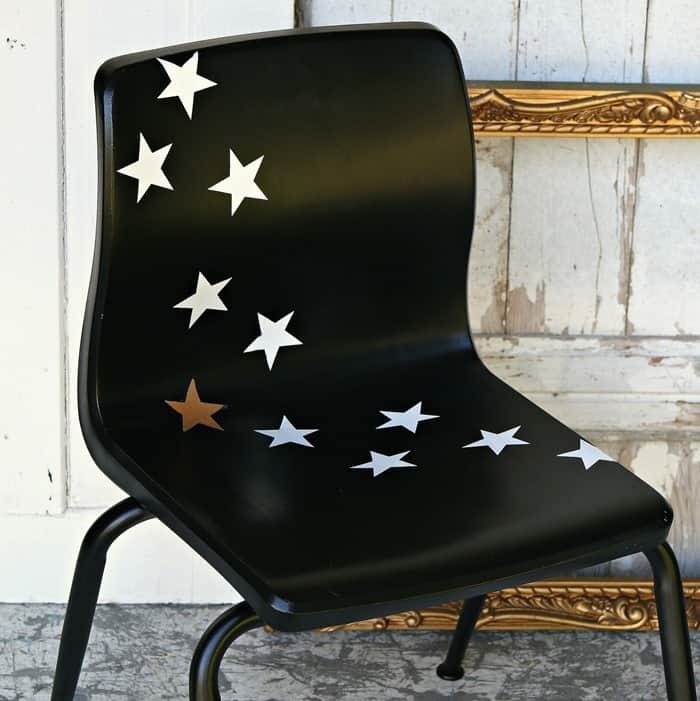 I brushed on a coat of clear satin Minwax poly acrylic to seal the paint and keep the stars from chipping. Now isn't that chair fun. I think it's designer worthy.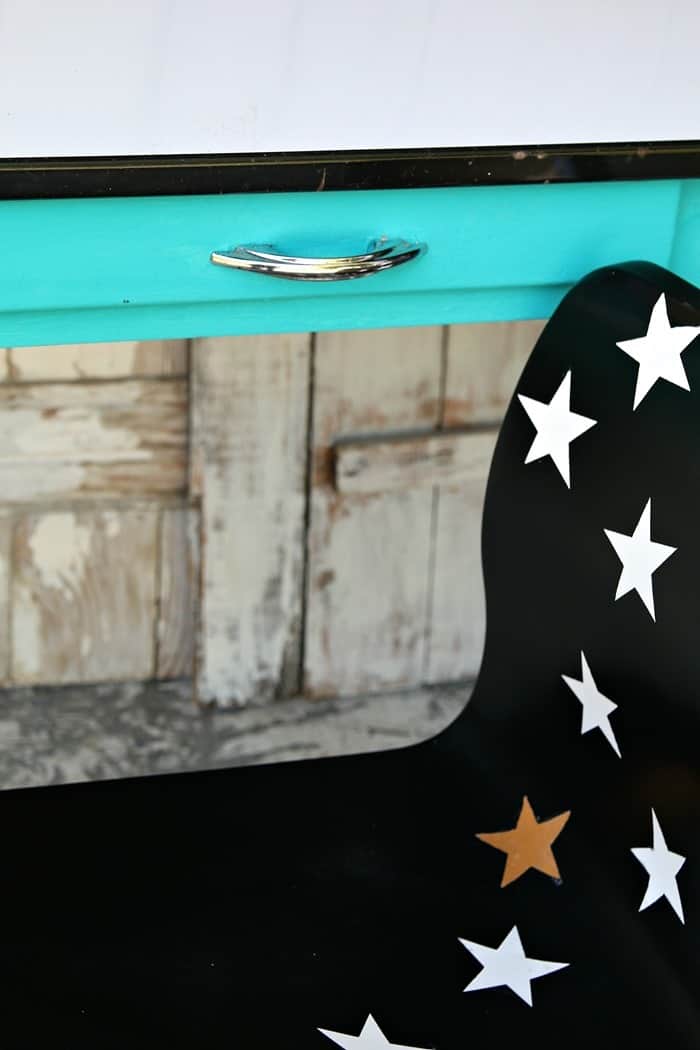 The chair looks good with my porcelain topped turquoise table I use as a desk in the workshop.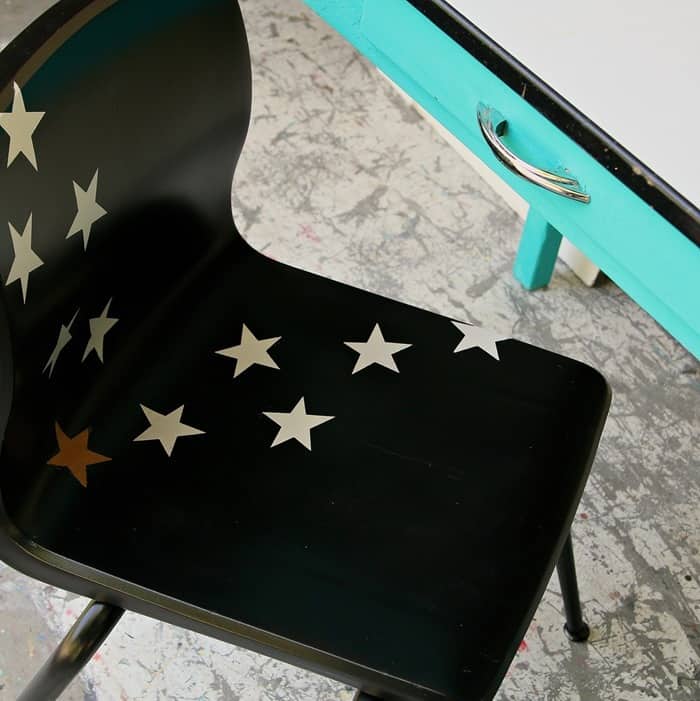 I think I'll keep this chair and the other one for Sofi and her friend to use at their table in the shop. I bet they like the star chairs. Next star chair makeover coming up…..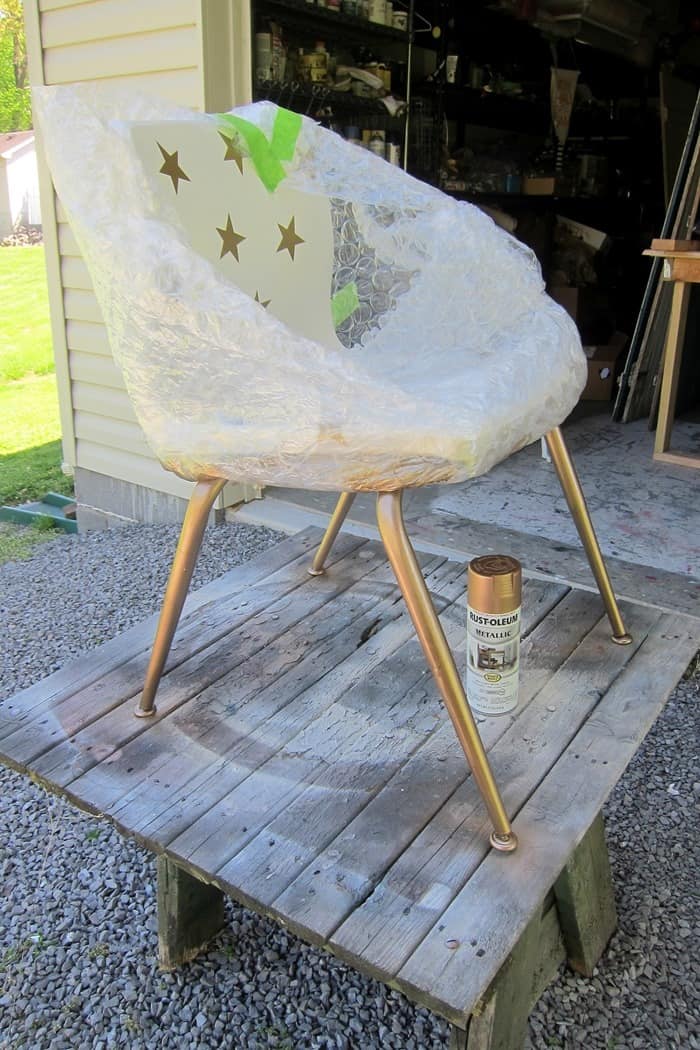 When I stuck the gold stars to the white painted chair I thought it was a really cool look but I had "The Plan" which meant going with the black spray paint over the stars.
But…..I have another chair. I spray painted it white, added star decals all over the chair, then spray painted the metal chair legs gold.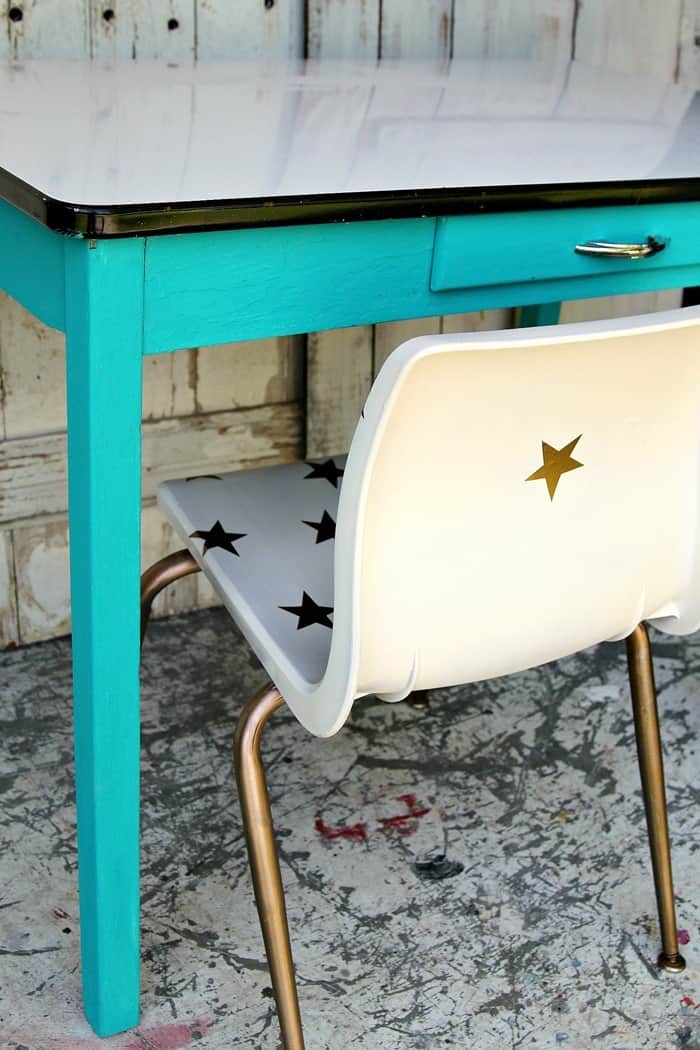 And the second chair was as pretty as the first. How do you like the gold star on the back of the chair?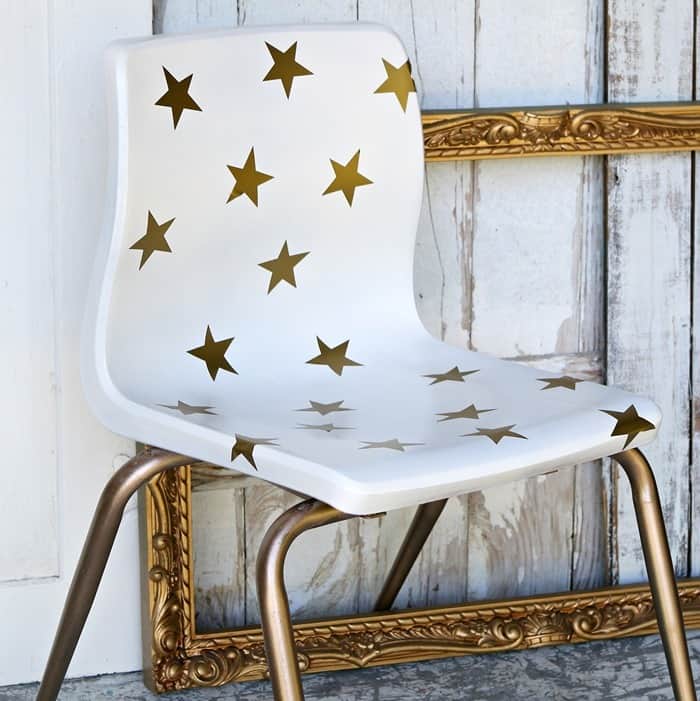 I placed all these stars willy nilly too….in a perfectly imperfect pattern that looks just right. I used the Minwax poly acrylic on the chair to keep those gold stars down. The gold metallic legs really shine.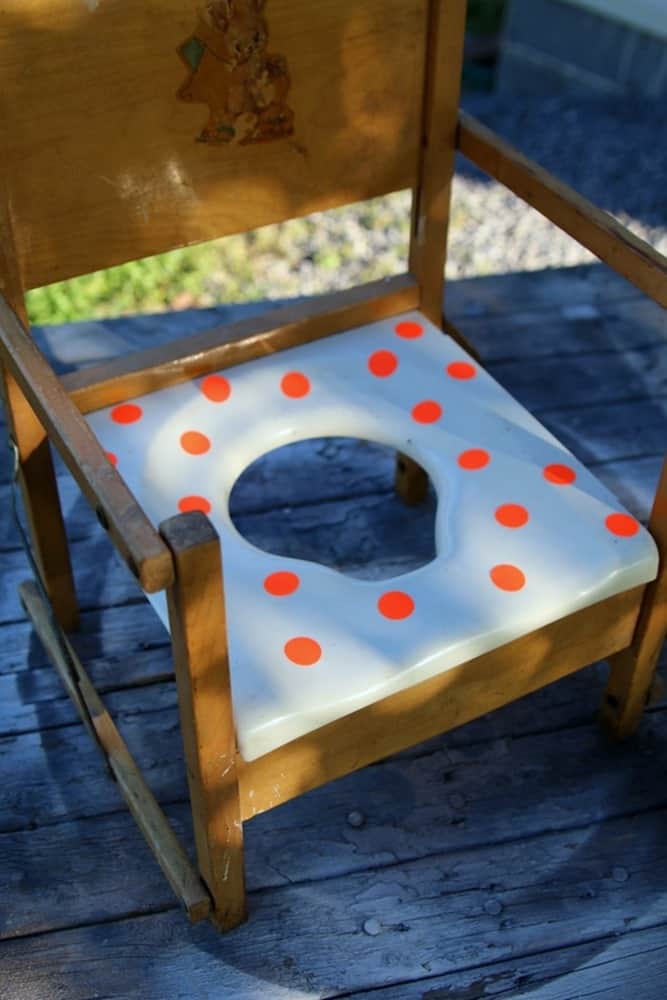 Moving on to the third project with round decals. I bought the wood potty chair at my favorite junk shop. I like using the old potty chairs as flower planters. They just need painting and maybe a stenciled design or polka dots. The orange round stickers are for pricing items I sell in my booth. All of the supplies I used in these makeovers were from my stash of STUFF.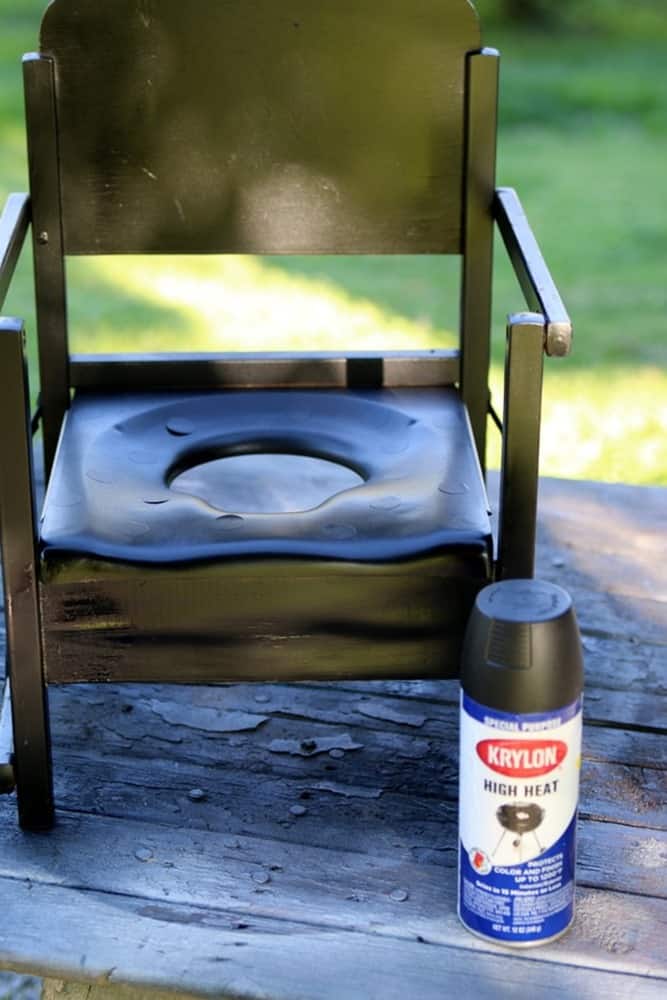 I used the same Krylon High Heat spray paint on the potty chair.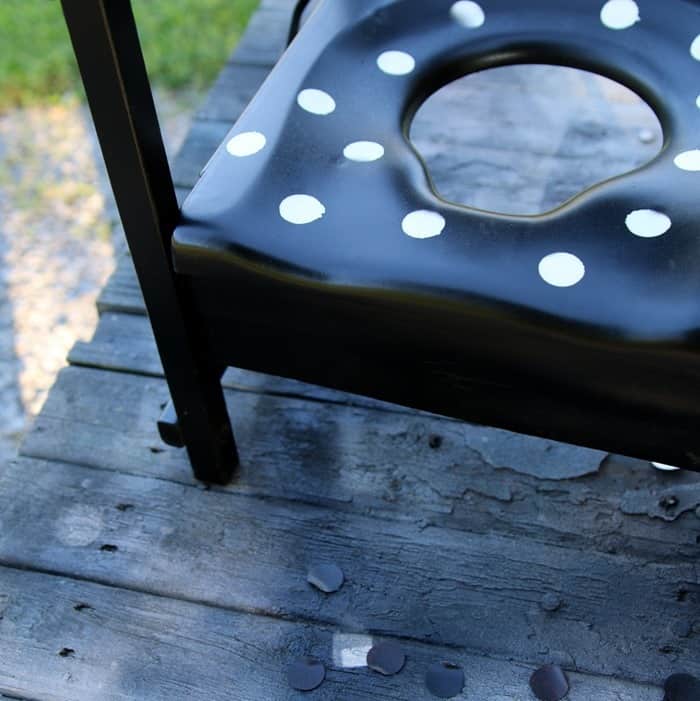 I had a little more luck peeling the orange stickers from the potty chair.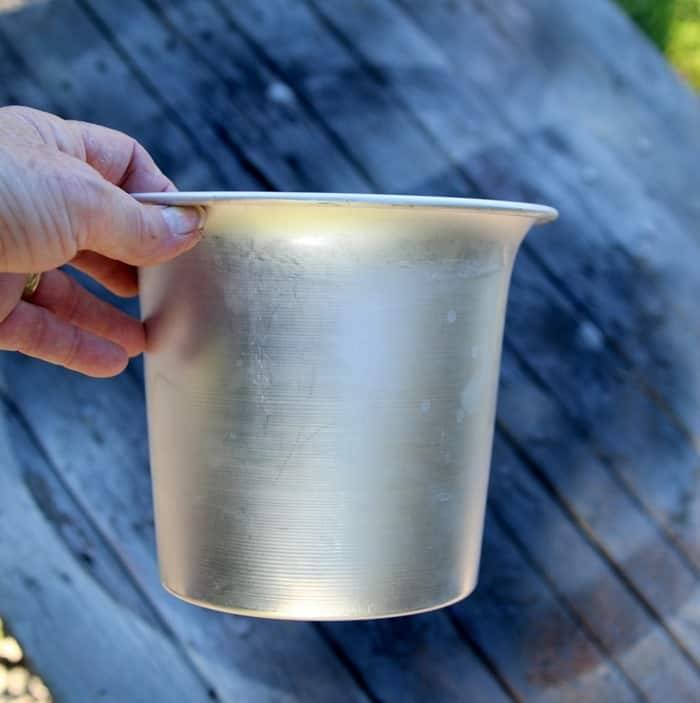 I needed a plant container for the chair and I found the silver pot pictured above and painted it black to match the chair.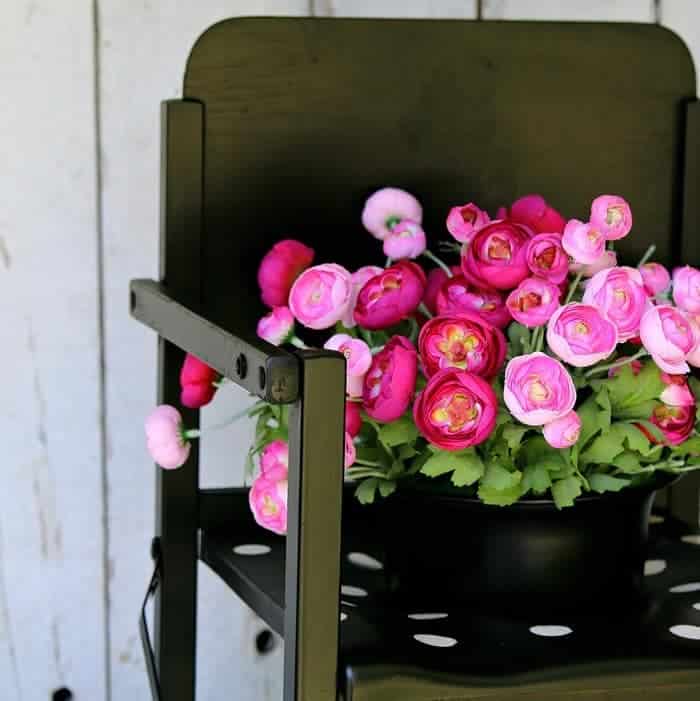 I knew the brightly colored artificial cabbage roses would look great against the black paint. I haven't been to the nursery to buy my Spring/Summer flowers yet.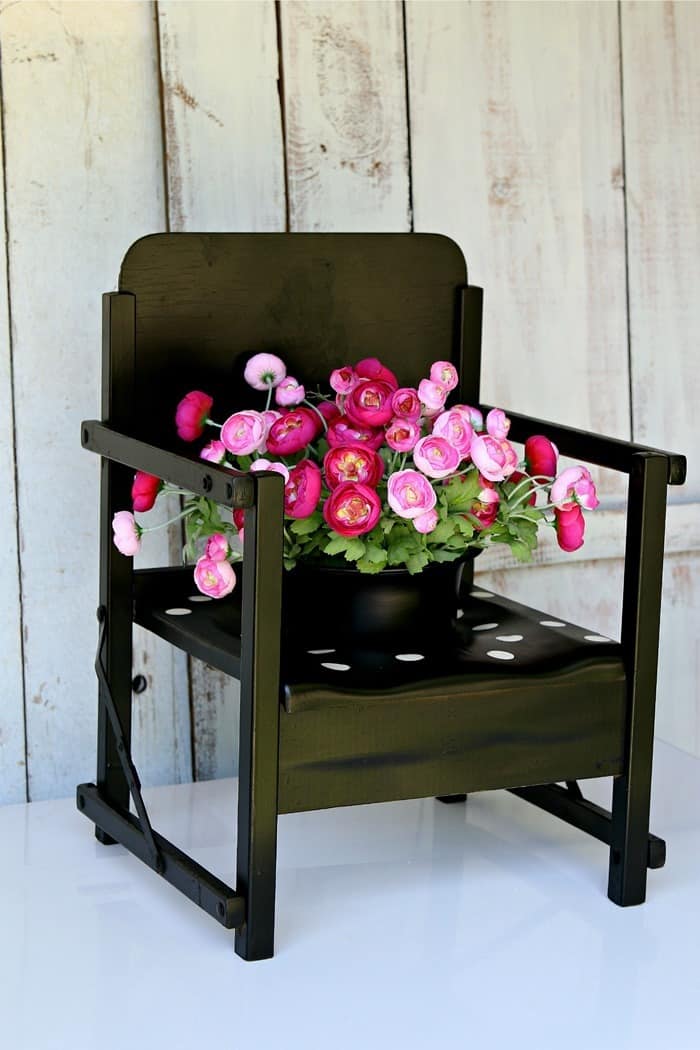 I plan to buy bold colored flowers to go in the repurposed potty chair. Maybe fuchsia Geraniums or yellow Gerber Daisies. We'll see.
Last project for the day is a photo frame. The frame was brand new and unfinished wood. I used rectangular pricing stickers for this makeover.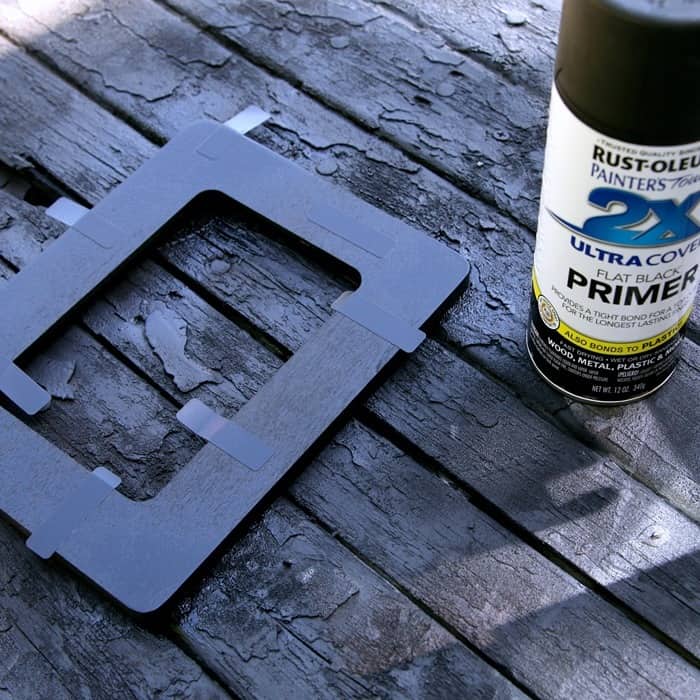 The paint is Rustoleum Flat Black Primer. Another paint from my stash.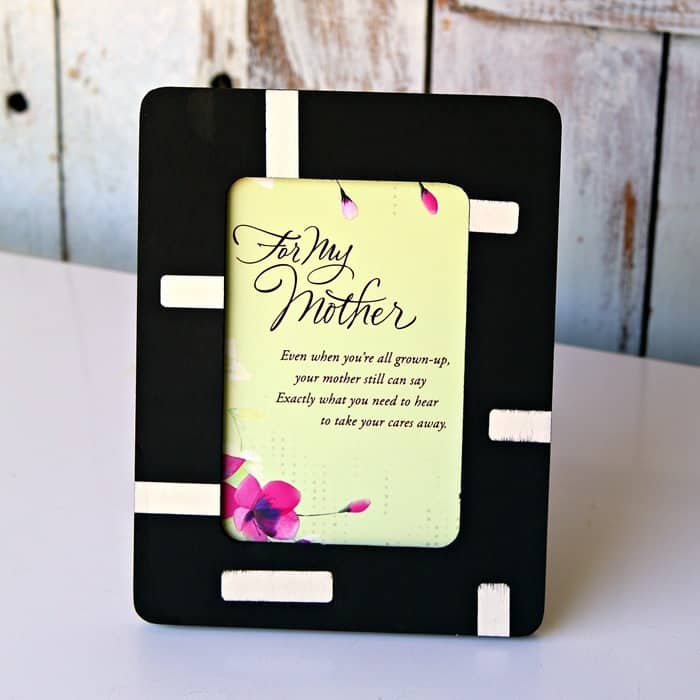 I always save my Mother's Day cards from the kids. This one looks great in the frame. I could have made all kinds of designs on the plain frame but went with this simple look.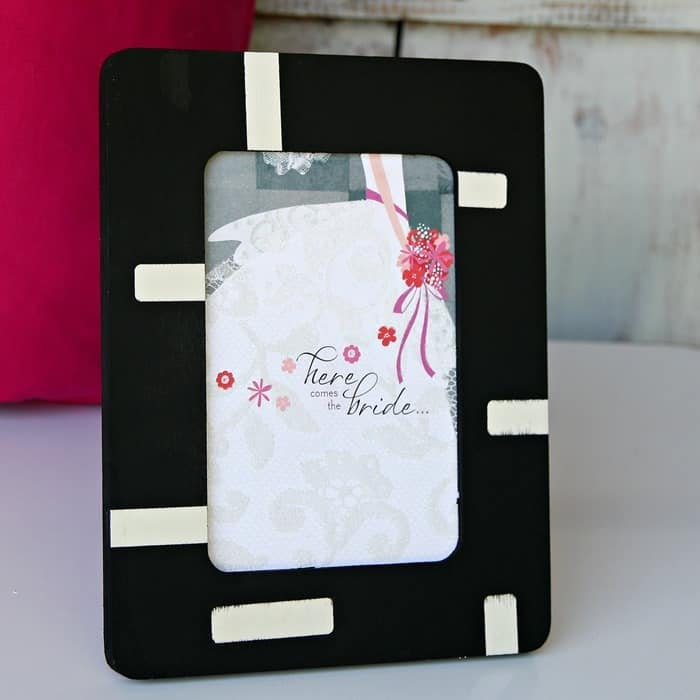 Of course you can use the frame for anything….even a picture. The photo above shows the frame holding a wedding invitation.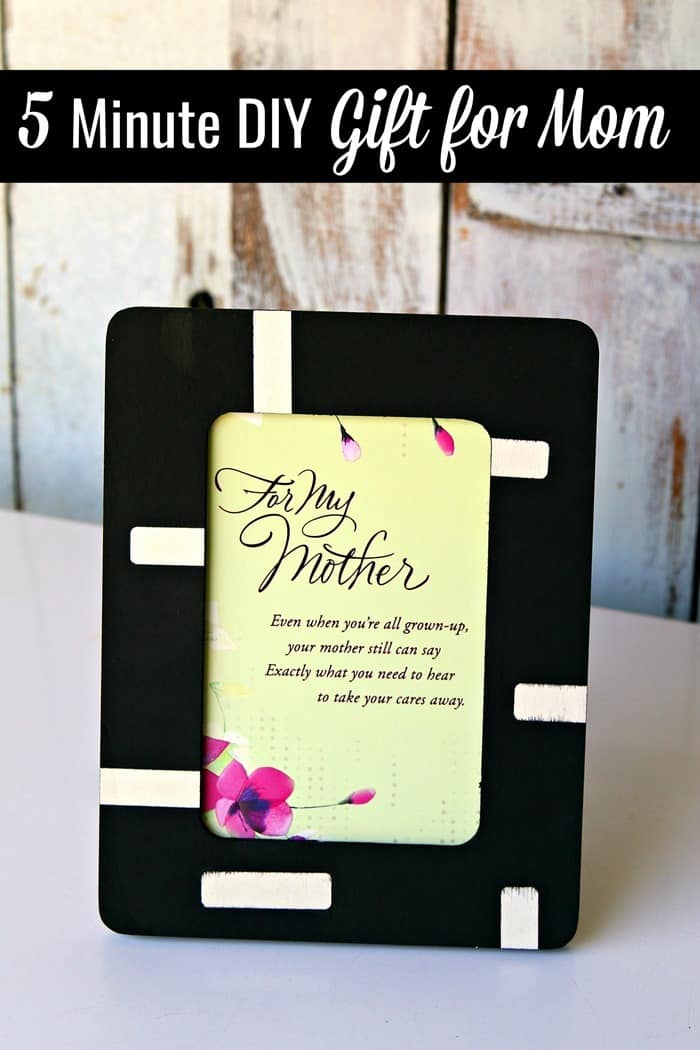 I really had fun with these projects. The ideas for decals/stickers and spray paint are endless. You can use rectangular or round stickers and make all kinds of designs or if you have kids or grandkids buy a few mermaid or unicorn stickers and paint up a toy box. The kids will love you.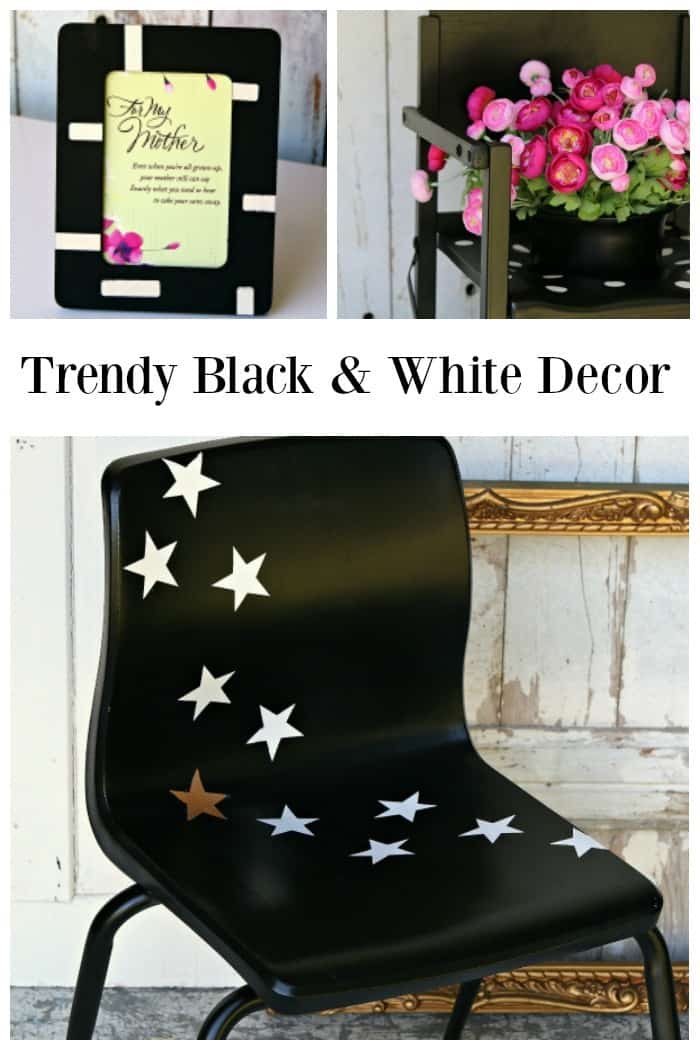 Create Timeless Black And White Decor Using Spray Paint And Decals
Have you got any ideas for me? Leave a note even if you just say HI. I'm working on that vintage bed I bought a few weeks ago. The color will be a total surprise.
As always, thanks for being here and have a great day, Kathy
Products used in this project ... Rustoleum Heirloom Satin, Rustoleum Black Primer, Star Decals (similar), Minwax Poly, Krylon High Heat Spray Paint.
Video from a couple of years ago on spray painting and distressing home accessories....
How to Distress Home Accessories
Author: Kathy Owen (Petticoat Junktion)
Kathy is the founder of PetticoatJunktion.com, a home décor blog focused on repurposing and upcycling furniture, old hardware, rusty stuff, and thrifty finds into unique home décor. Kathy's projects have been featured on the Home Depot Blog, Plaid Crafts, Behr Designer Series, and in numerous magazines. Read more about Kathy here.