Repairing furniture is one of the things the JTS does best. He helps me with my furniture projects and never complains.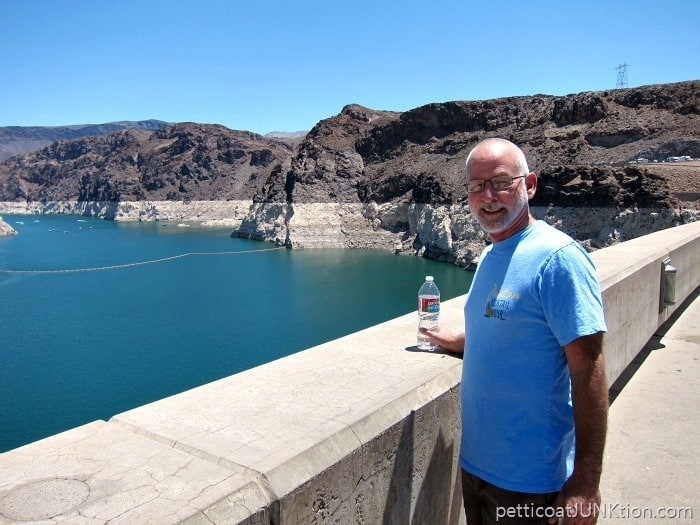 Today is going to be all about the JTS. When mentioning my hubby in a blog post I refer to him as the" Junktion Technical Specialist" or "The JTS" for short. Sometimes I will explain in the post what JTS stands for but most times I don't. I had a good laugh when reading the comment from Lani yesterday on the Funky Cabinet Door Table Top post.
She thought JTS stood for "just the sweetest". The hubby got a kick out of that too. I admit to referring to him as "just the sweetest" several times yesterday……just for kicks. He is a sweet man and I give him a hard time. I should be nicer to him because he sure is good to me.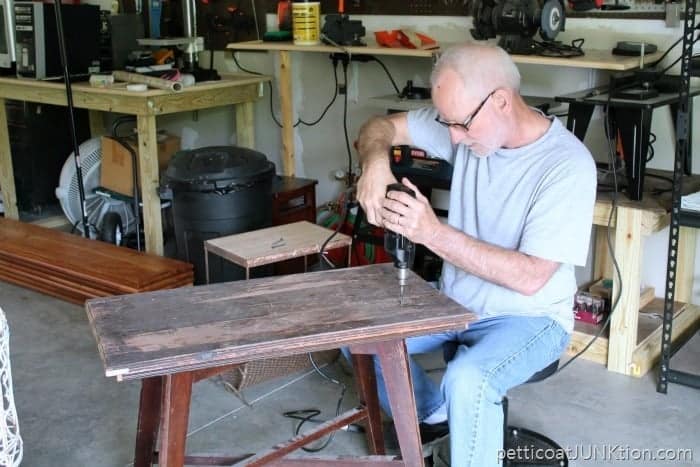 He is always putting things together for me when I come up with crazy furniture ideas.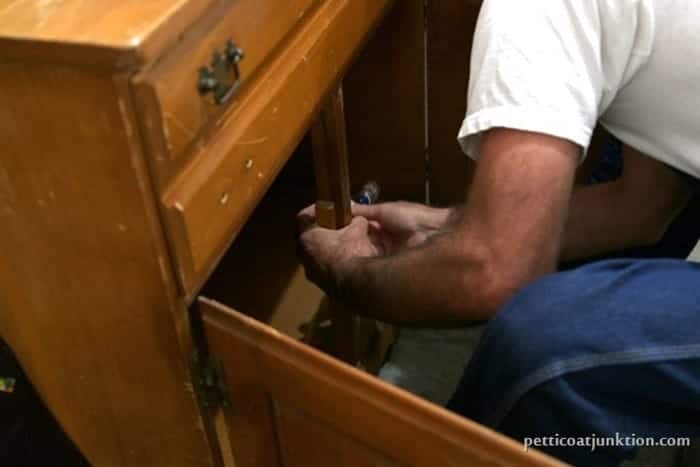 And he certainly makes a lot repairs on my furniture finds like replacing missing magnet stripes on cabinet doors.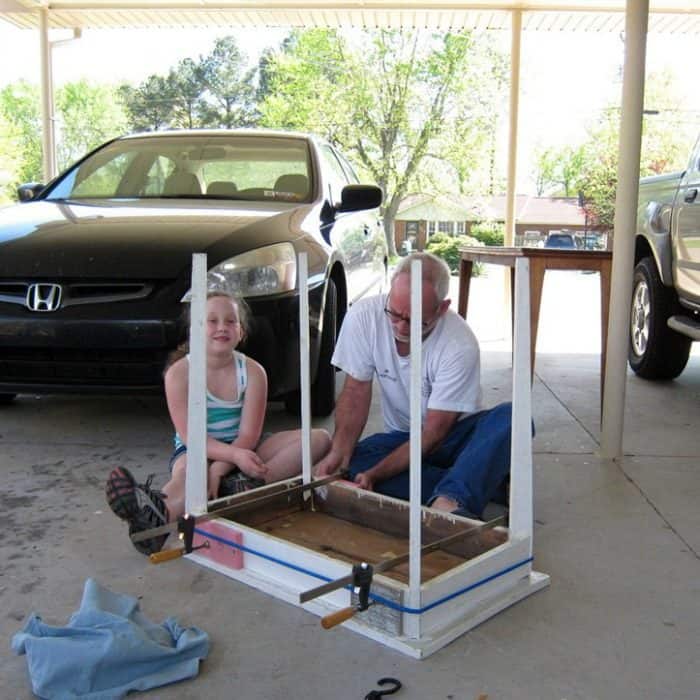 Here's a photo of him with my other little helper, the oldest granddaughter. This photo was taken a few years ago. You can't beat a photo of a Papaw with his granddaughter.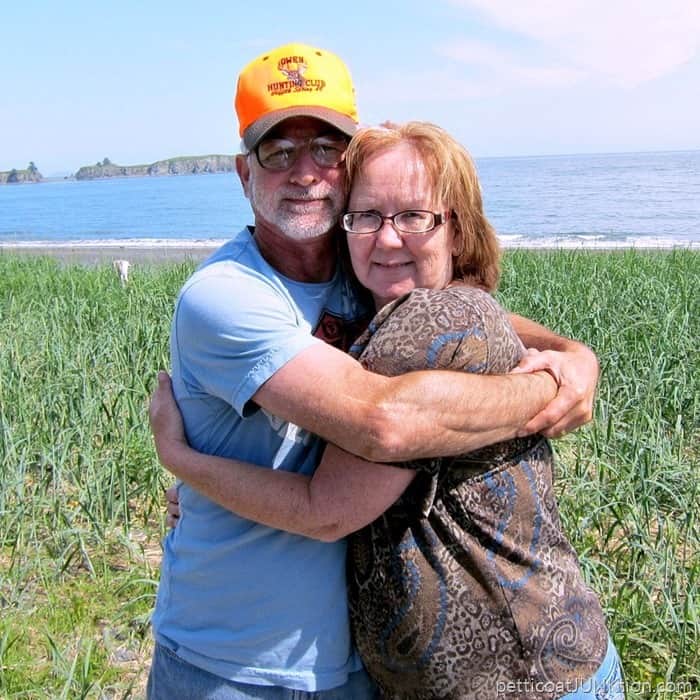 He also takes me on fun trips. This photo was taken in Kodiak, Alaska when we went to visit our daughter and her family.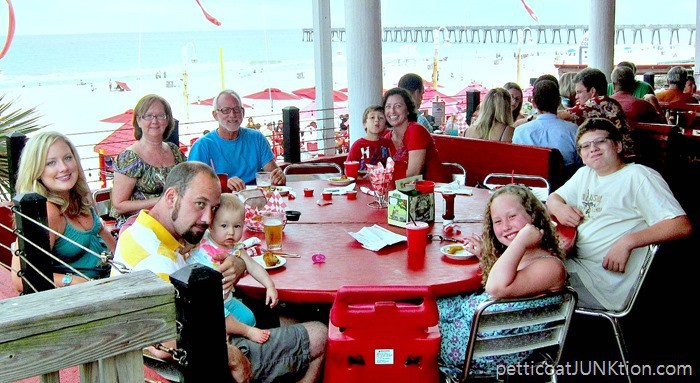 He also likes spending time with his kids and grandkids. This photo was taken in Florida about 3 or 4 years ago. Everyone was there except my son-in-law who is in the Coast Guard. Our oldest grandson…the cute kid on the right….just turned 18 last month and graduated from high school too. Neither the JTS or I feel like we should be old enough to have an 18 year old grandchild.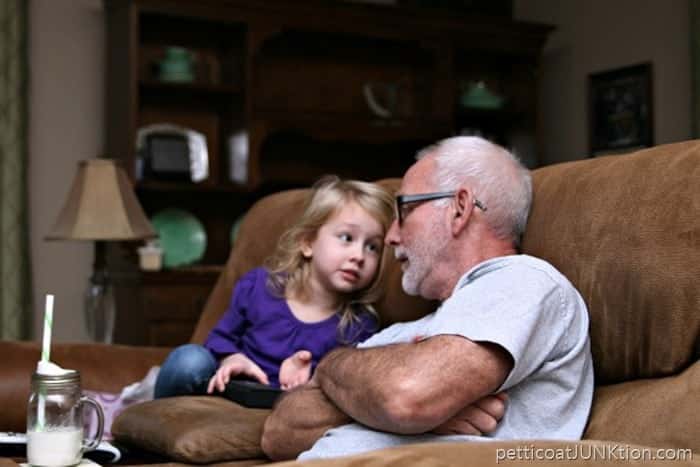 The JTS is also known as Papaw. Sofi is the youngest grandchild and her and Papaw are big buddies. This photo gets me every time.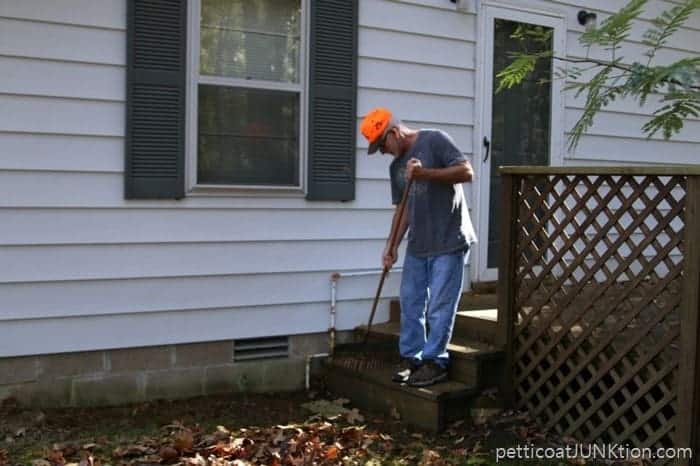 The JTS raking leaves and cleaning the deck at my parents house back in November. He just does that stuff. No one has to ask him.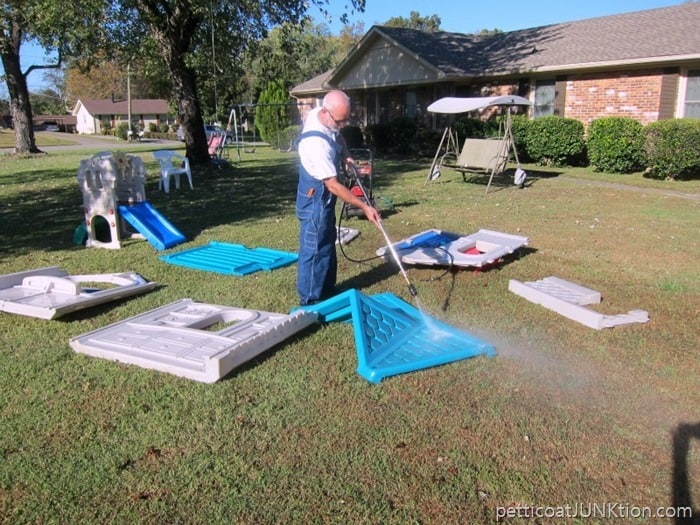 Here he is washing off Sofi's Little Tykes House. This was in October. I'm in the process of painting the house but the cold weather halted my progress.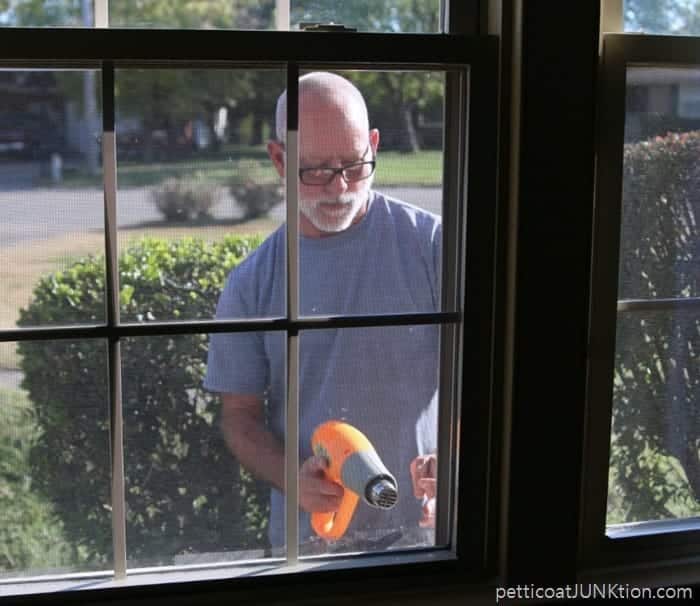 He's always working around the house. Sometimes I take photos of the projects to share with you guys and then don't get around to sharing them. In this photo he's repairing our window screens where those darn birds peck at them and make little holes. Did you guys know they have screen repair kits? I didn't.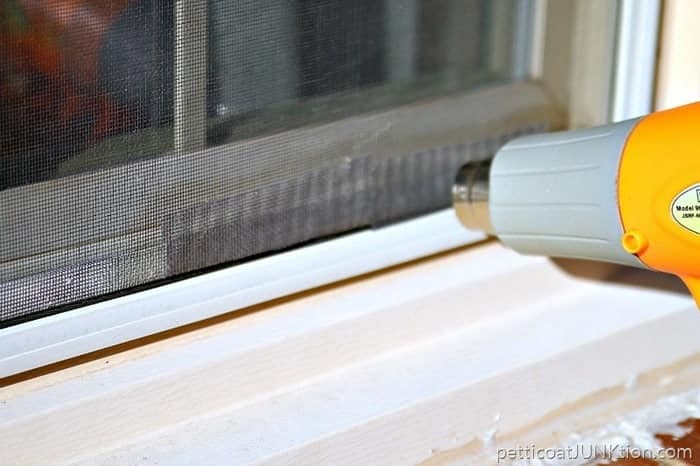 He used a heat gun to adhere the strips and cover the holes. No it's not a perfect fix  but it's better than having a hole in the screen.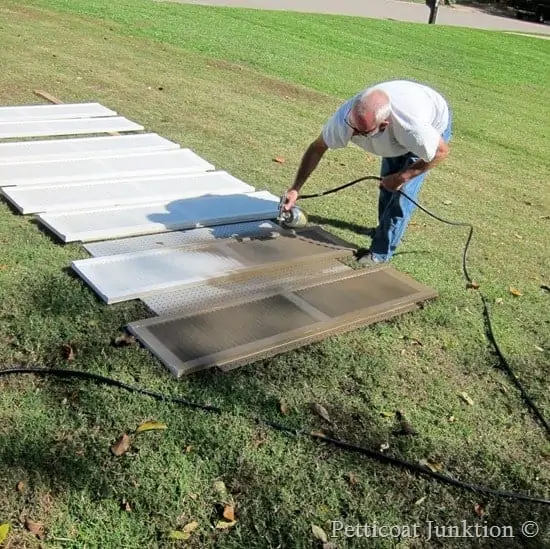 He painted the house shutters over 3 years ago and they still look great.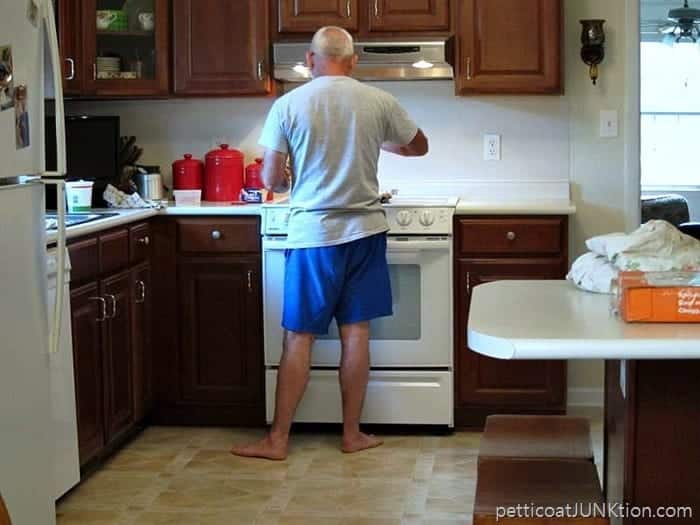 The JTS cooks, does laundry, vacuums, etc., etc.. He's going to kill me when he sees this post (insert smiley face). He used to not read any of my blog posts but has been reading them for the past year or so. Hi Honey!!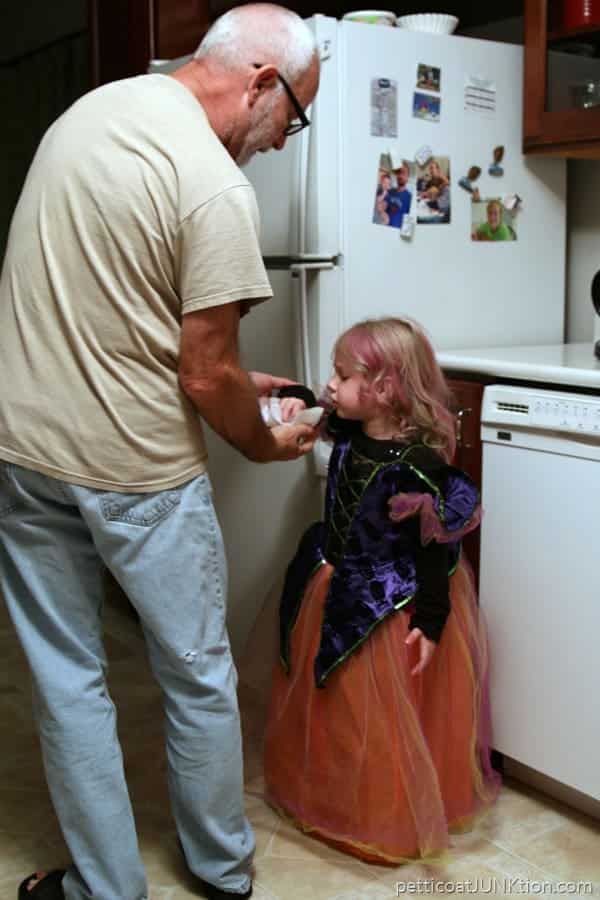 I'll leave you with a photo of Papaw getting Sofi a snack. This was Halloween night and Miss Sofi was a little on the tired side. Hence the look on her face.
Some bloggers call their husbands or significant others Mr. _______  insert name of website. I chose not to call the hubby Mr. Petticoat Junktion….just didn't have the right feel……maybe from now on I'll call him "Just The Sweetest". Till tomorrow. Kathy
Author: Kathy Owen (Petticoat Junktion)
Kathy is the founder of PetticoatJunktion.com, a home décor blog focused on repurposing and upcycling furniture, old hardware, rusty stuff, and thrifty finds into unique home décor. Kathy's projects have been featured on the Home Depot Blog, Plaid Crafts, Behr Designer Series, and in numerous magazines. Read more about Kathy here.