Do you talk to many 93-year-olds during the day? My Dad is 93, and I talk with him regularly. I have to say he is full of good information and is quite witty. I've learned a lot from him over my 68 years. There are a lot of things he does that cracks me up but also some things that are pretty darn smart. If he says you need this stuff, you do.
1. Clothespins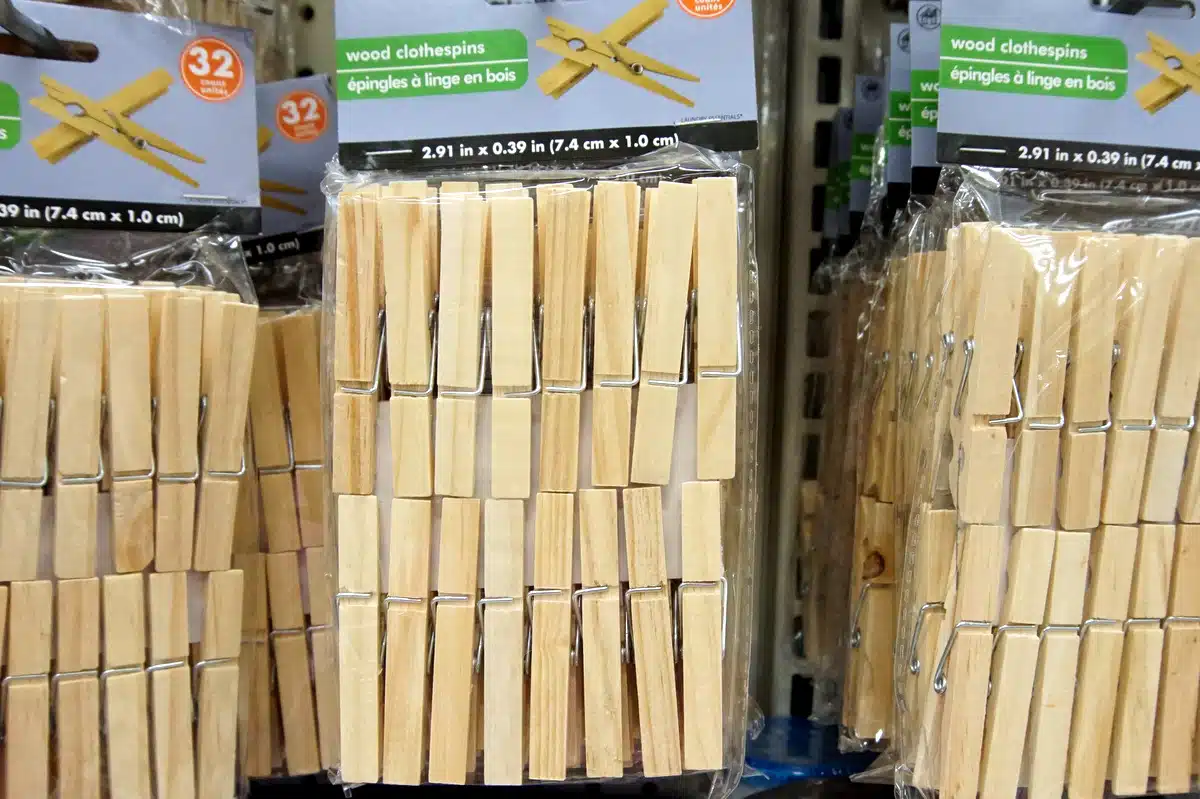 Dad has several uses for clothespins, including holding the cash for his cleaning lady and clipping together bills to pay or invitations that need further evaluation.
2. Note Pads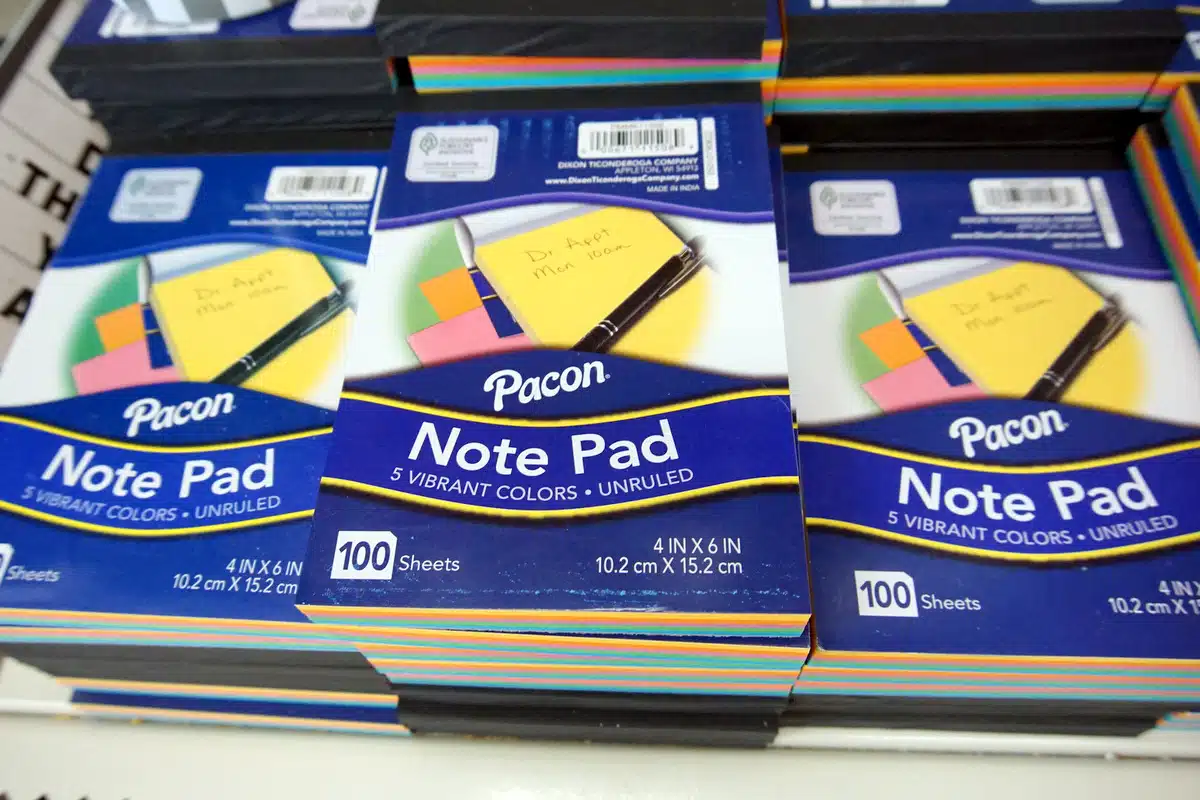 Dad keeps notepads on the table beside his chair to jot down notes from people who call. The pad also has a handy list of phone numbers.
3. Rubber Bands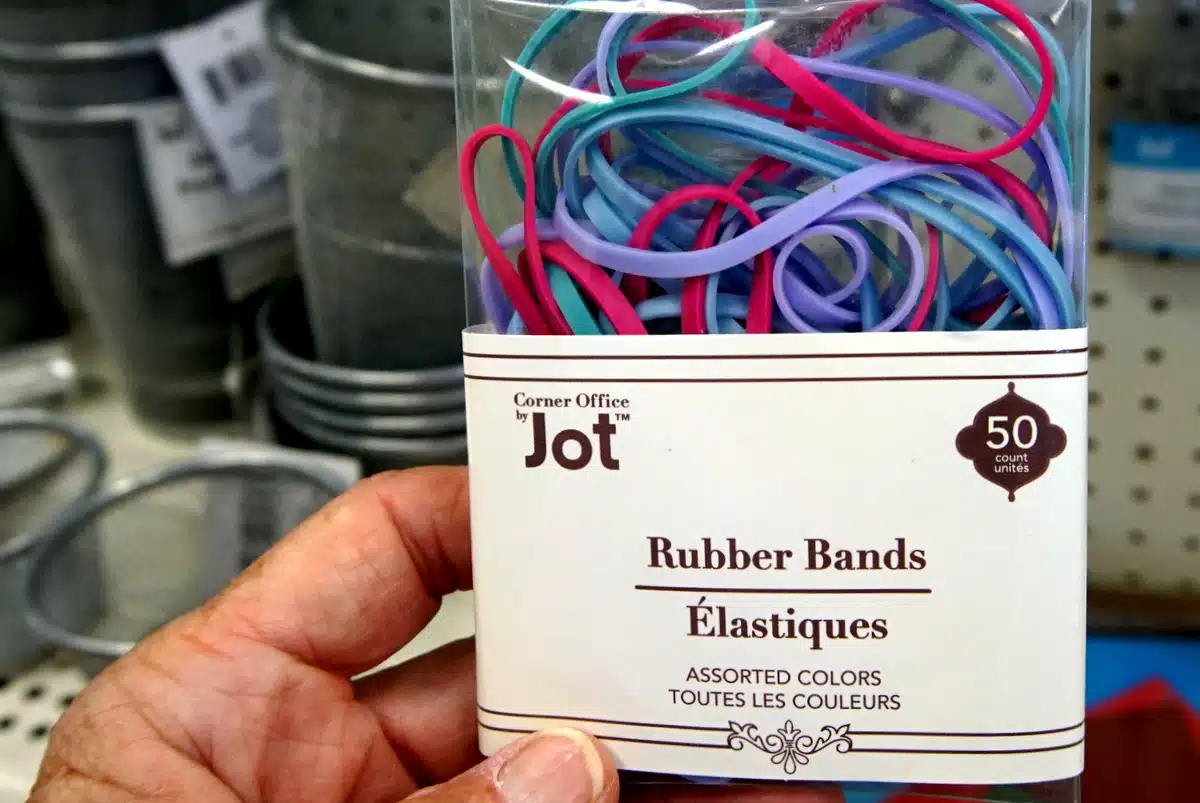 I picked up this tip from Dad and use it at the house when I have rubber bands handy. Instead of chip clips, wrap large rubber bands around your bag of opened chips. Just fold down the top of the bag a couple of times and wrap the rubber band around the whole bag.
4. Vinyl or Plastic Bins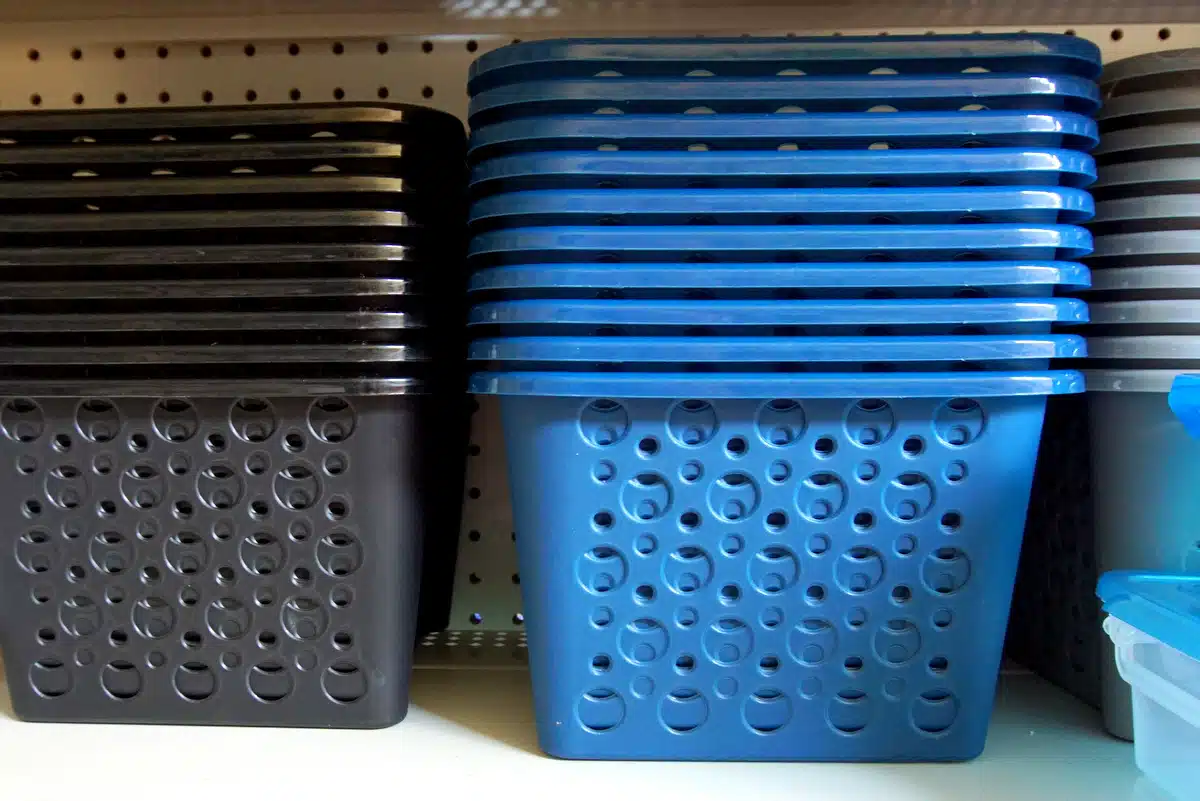 These bins come in handy for corralling Dad's prescription bottles, and he uses one bin to hold stamps, envelopes, ink pens, and return address labels.
5. Scissors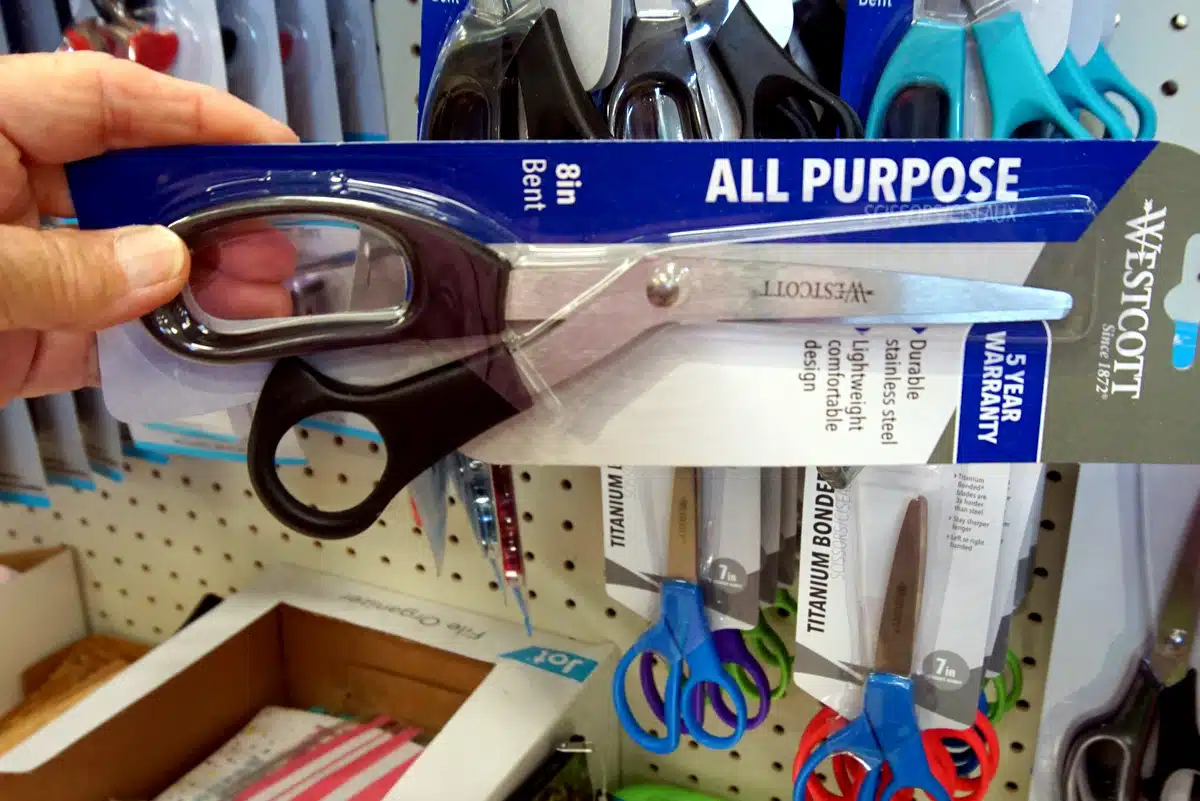 Scissors are a must-have for those difficult-to-open potato chip bags. I can't open some of those bags either so I keep a pair of scissors in my kitchen silverware drawer.
6. Photo Frames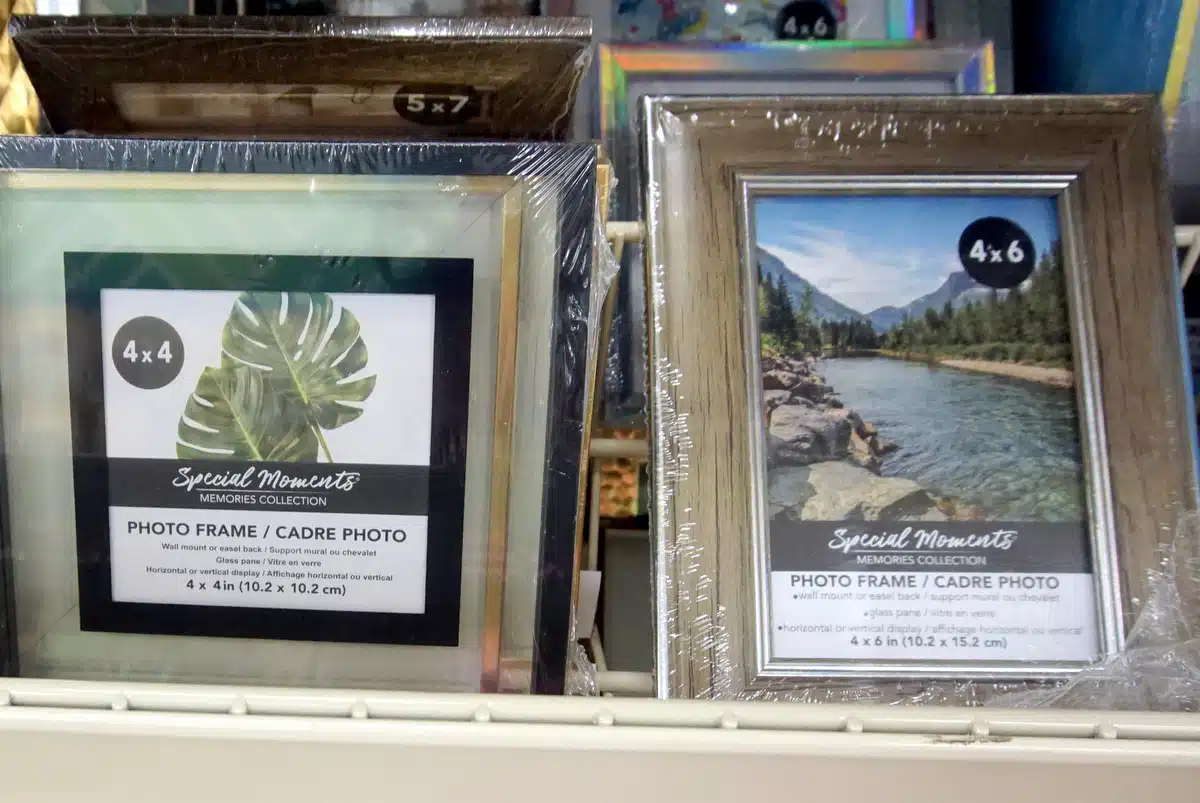 Not everyone is a digital fan and Dad has lots of photos of kids, grandkids, and great-grand kids sitting around on tables and hanging on the wall.
7. Large Bowls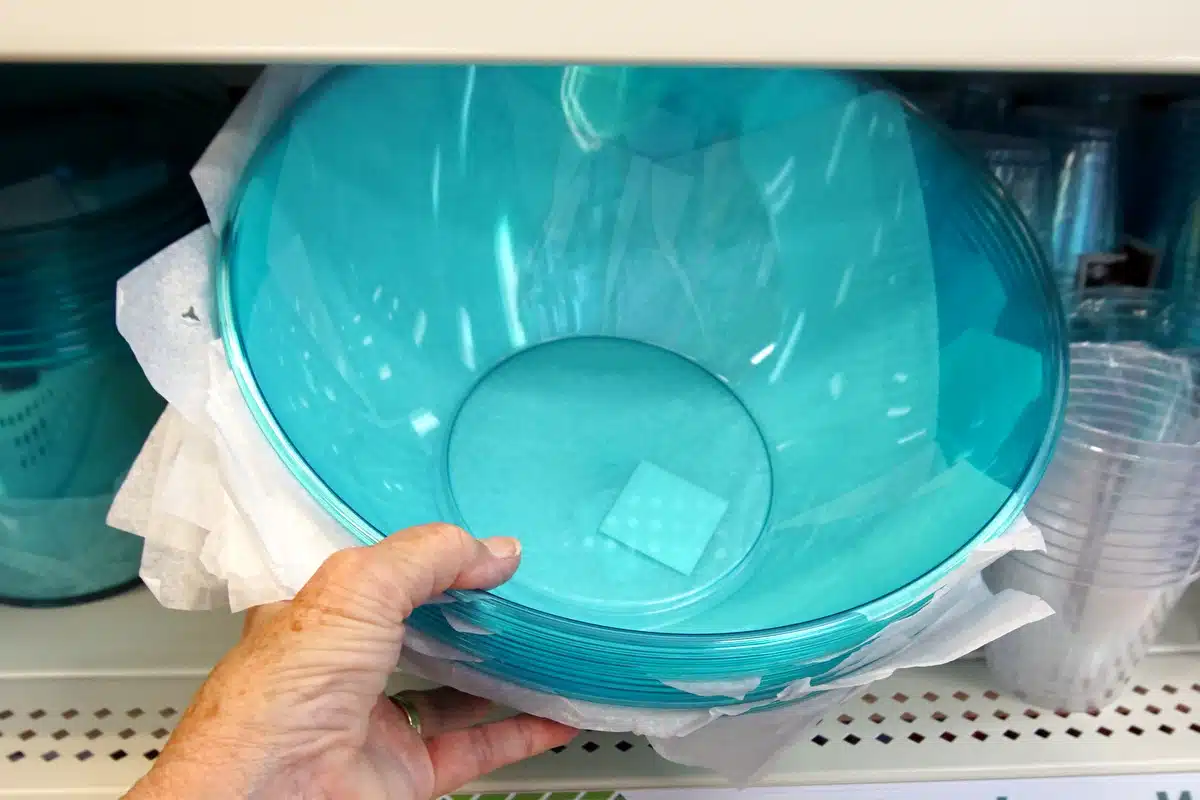 If you are a snacker, these large bowls come in handy for holding small packs of cookies, peanut butter and crackers, and honey buns. Keep the bowl on the kitchen counter.
8. Night Lights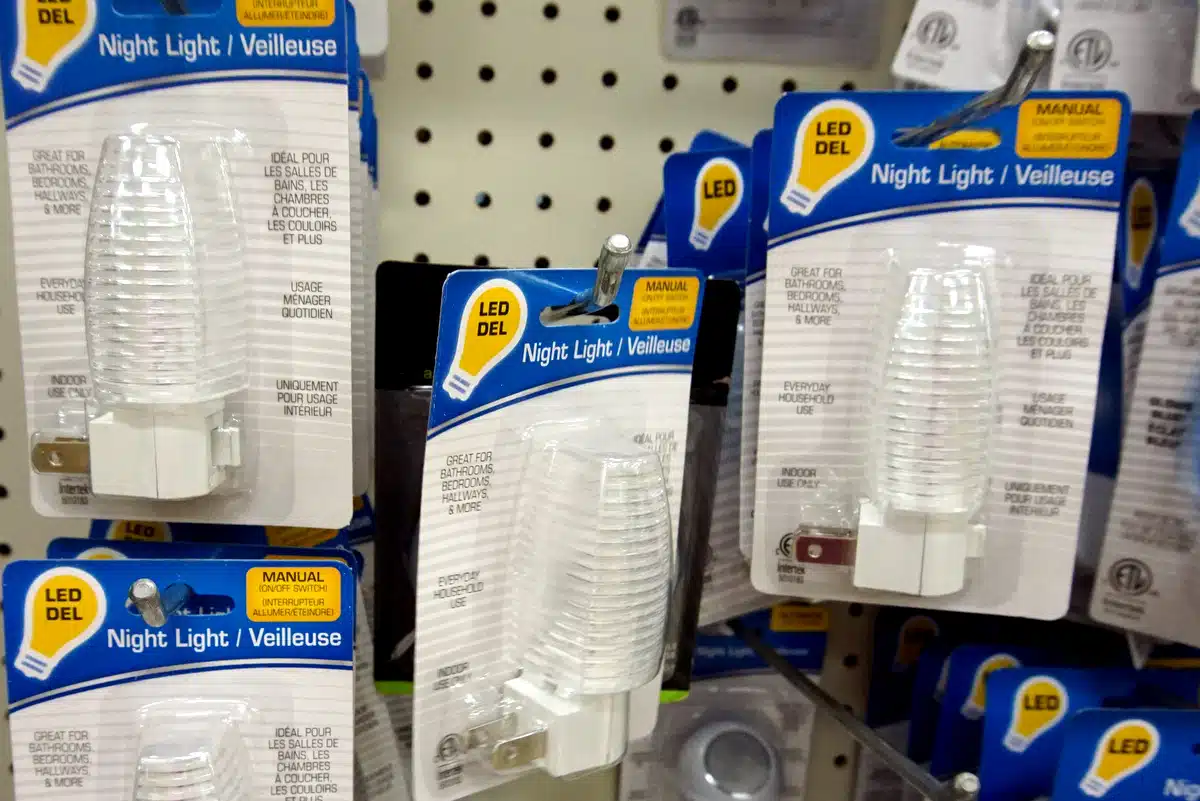 Every home needs a night light or two. Dad has them in the hallway, bedroom, and bathroom.
9. Notebooks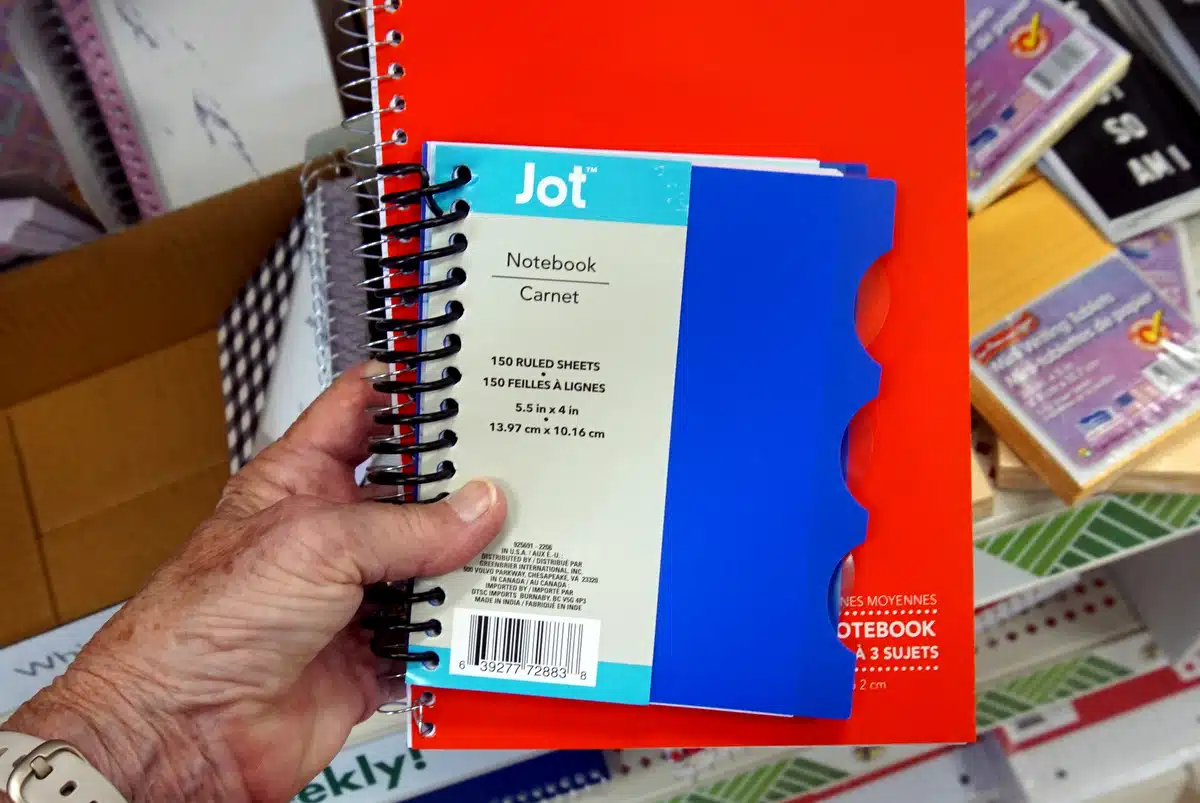 Notebooks are our go-to at Dad's house for writing up the grocery list and also making notes on what needs to be done that day or week. The notebook also resides on the kitchen counter.
10. Pens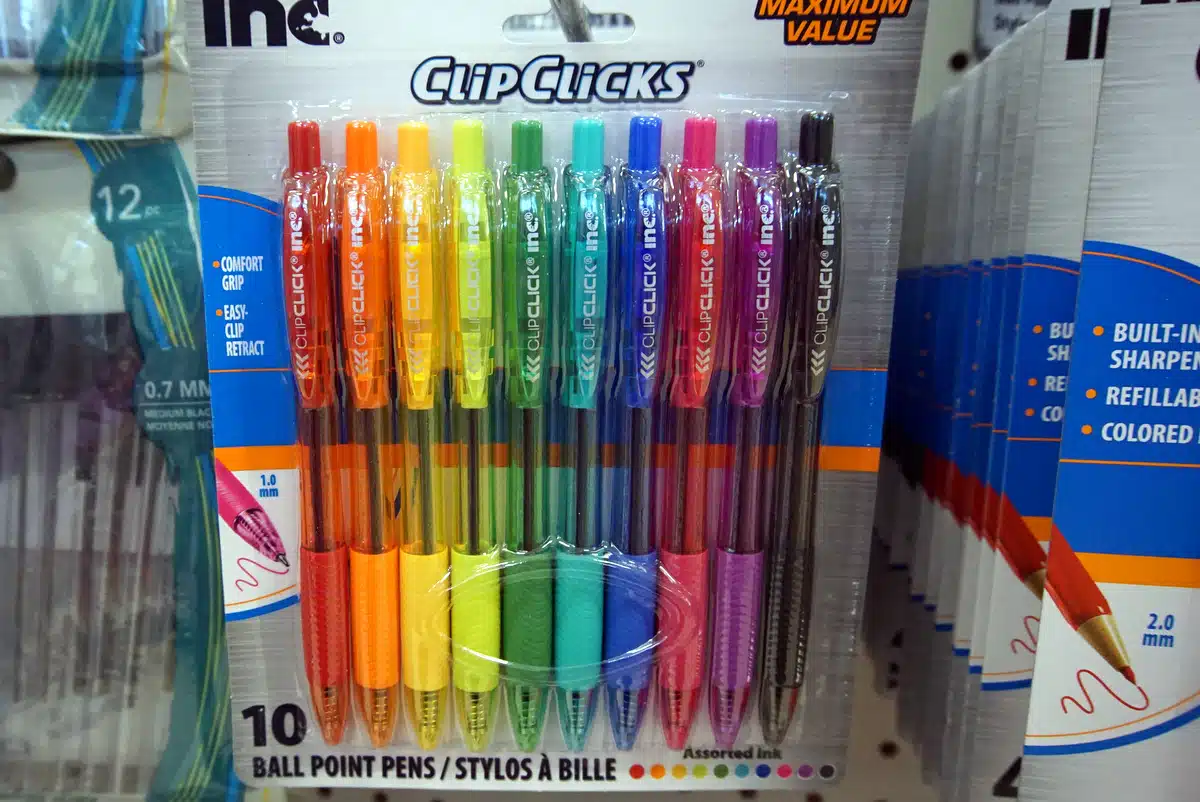 Dad says the fatter the ink pen the better, because they are easier for him to grip!
11. Paper Plates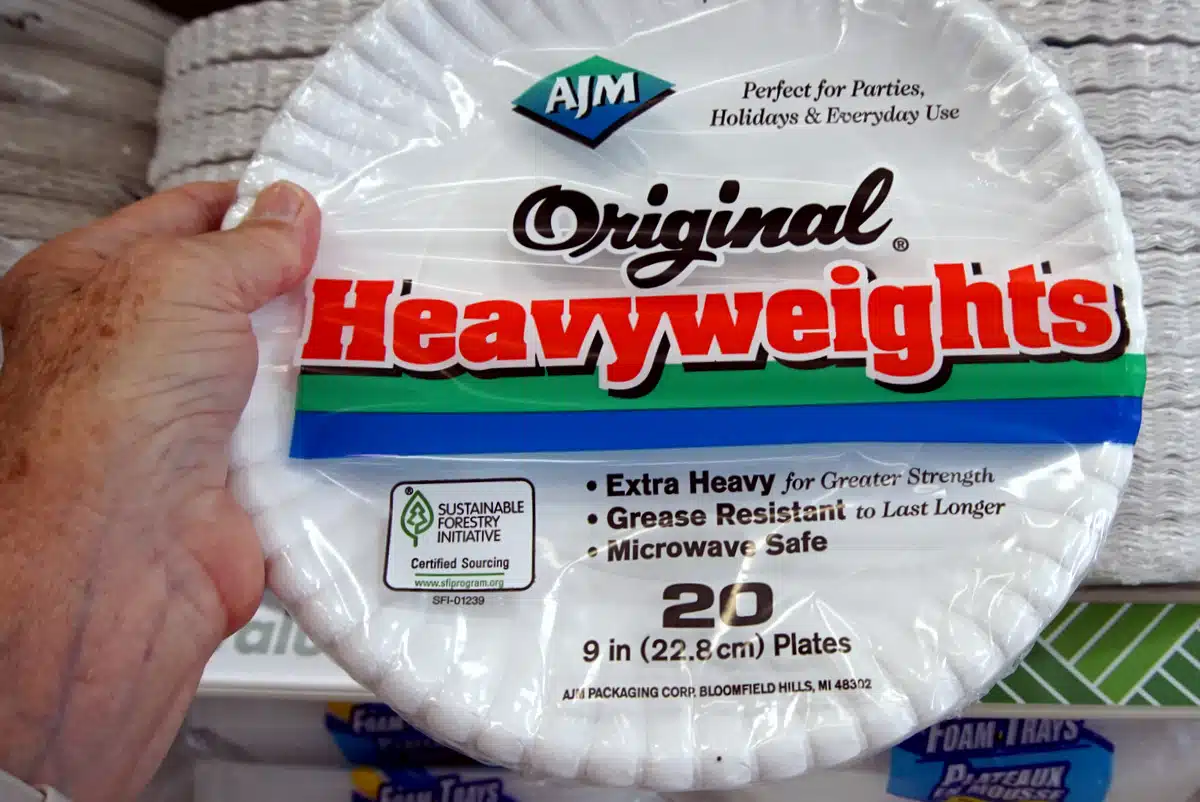 Paper plates may not be environmentally friendly, but they make things easy for a 93-year-old.
12. Envelopes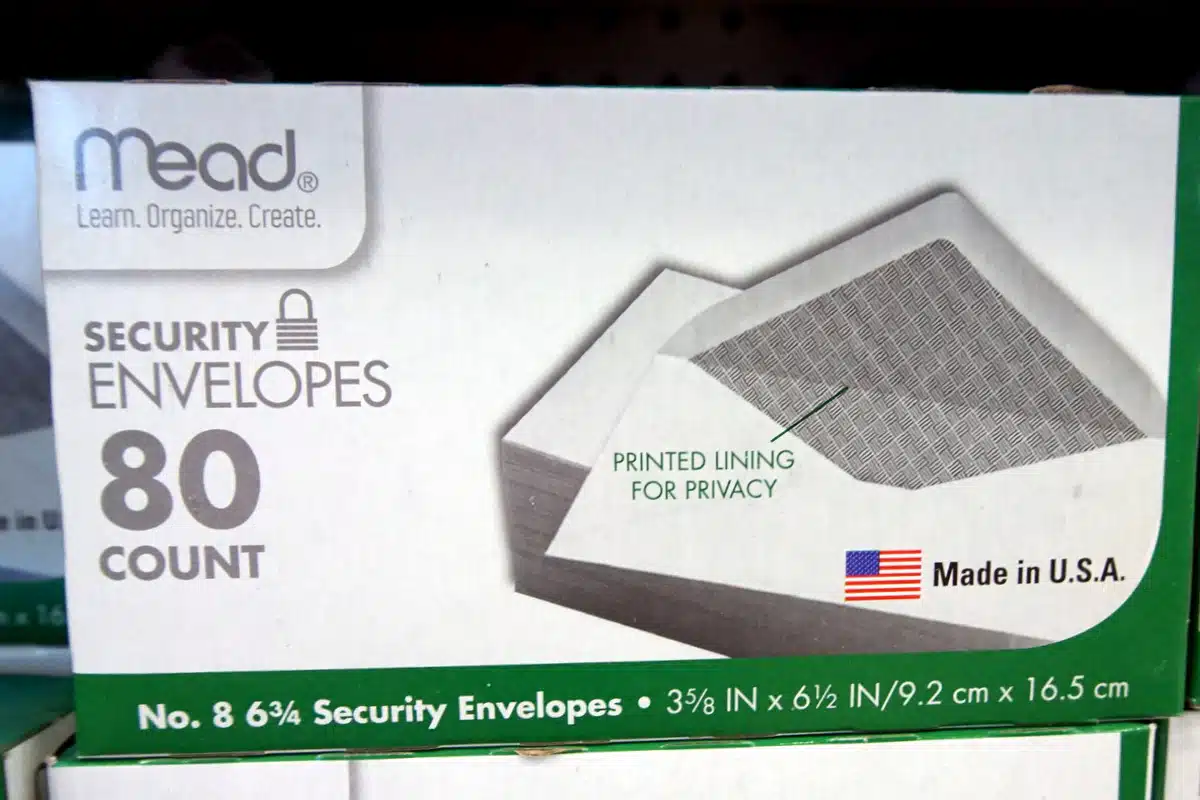 A few bills and letters go out by snail mail instead of online, so Dad has a stash of large and small envelopes.
13. Pudding Packs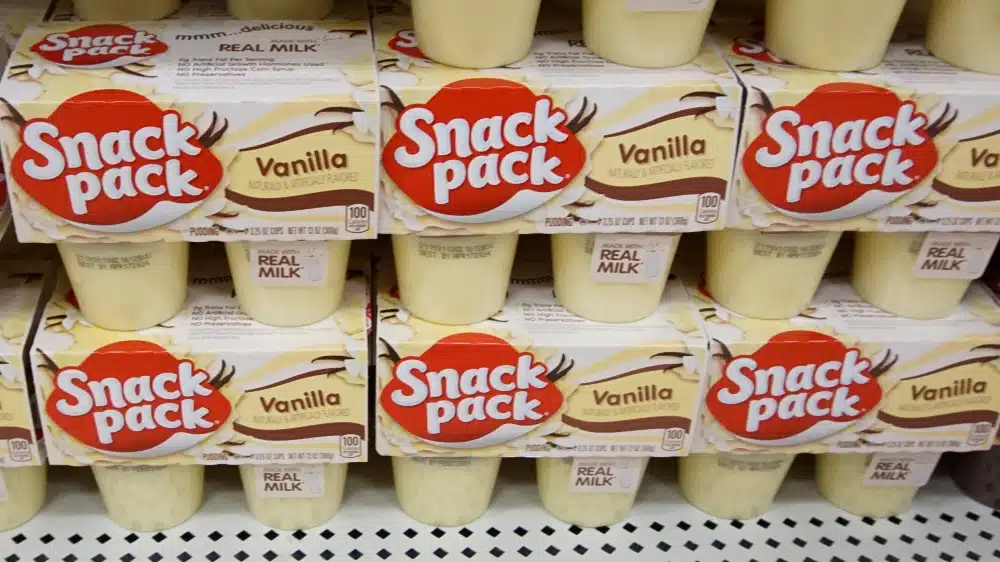 Dad says when you need a quick snack and your sweet tooth talks to you, these pudding snacks taste good. Not like a home-cooked dessert but they will do.
My 93 Year Old Dad
To say this guy is our family's hero and Superman is an understatement. He made it through 12 days in the hospital after surgery for a ruptured appendix at age 88 and 17 days in the hospital for Covid at the age of 90. Dad still lives at home but has many relatives nearby to visit and lend a hand. We just had a large celebration with friends and family for his 93rd birthday. You can find past photos of the Arkansas farm and Dad here and here.
12 Dollar Tree Items My Granddaughter Thinks She Had To Have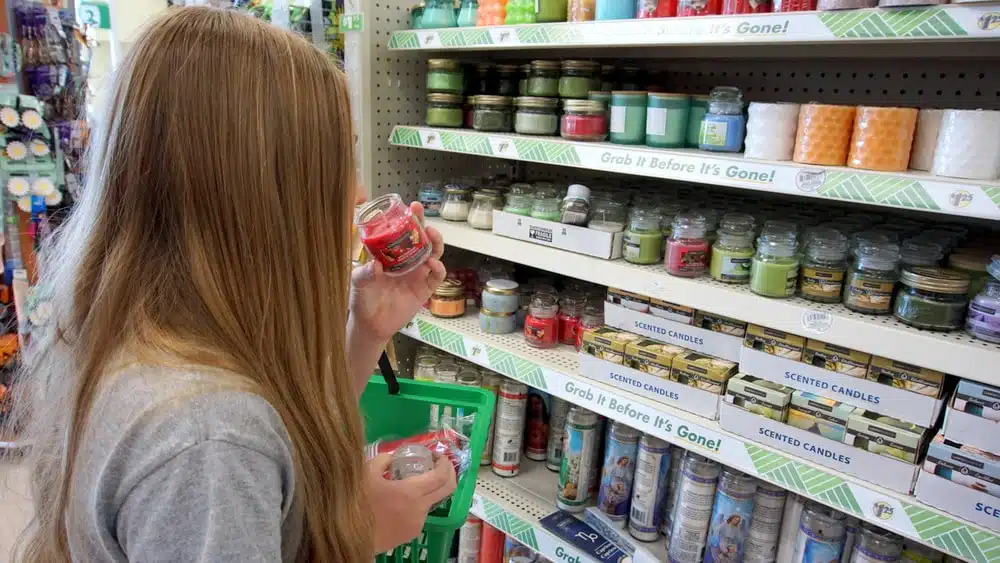 If there is one person who likes Dollar Tree more than me, it is my granddaughter Sofi. We visit Dollar Tree regularly and she shops her favorite aisles, which include food, makeup, gifts, and decor.
12 Dollar Tree Items My Granddaughter Deems Essential To Her Lifestyle
Author: Kathy Owen (Petticoat Junktion)
Kathy is the founder of PetticoatJunktion.com, a home décor blog focused on repurposing and upcycling furniture, old hardware, rusty stuff, and thrifty finds into unique home décor. Kathy's projects have been featured on the Home Depot Blog, Plaid Crafts, Behr Designer Series, and in numerous magazines. Read more about Kathy here.