Yes, you read that title correctly. The JTS (aka hubby, aka Junktion Technical Specialist, aka Ray) broke his arm. He doesn't do anything half way. He had to go the extra mile and break his elbow and wrist.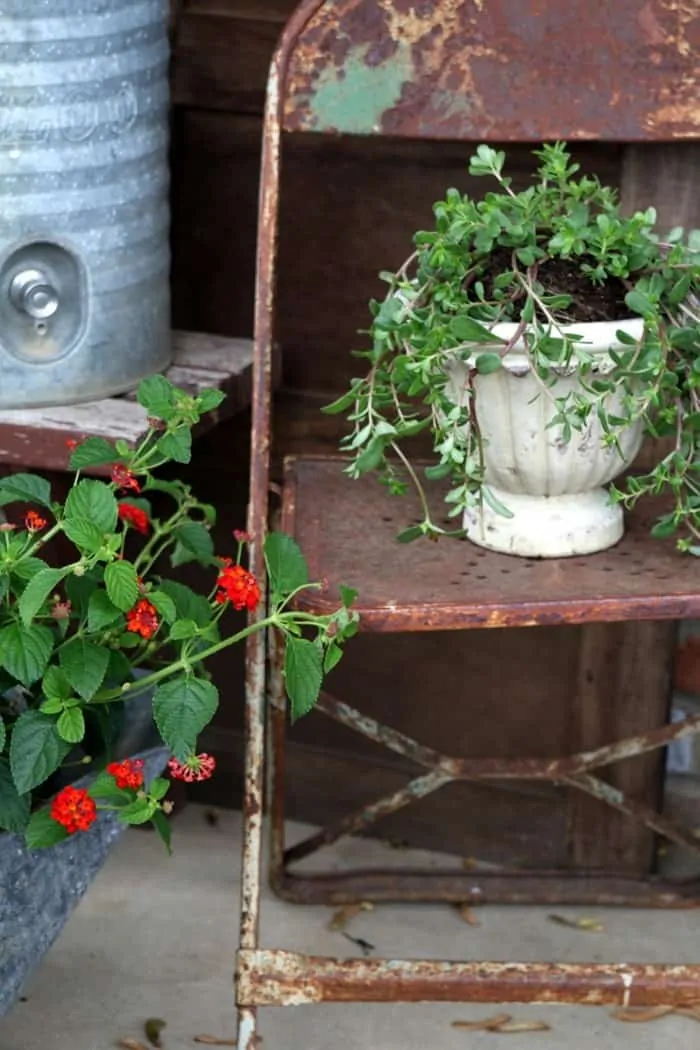 See, he trimmed some branches from the Bradford Pear tree at the end of our workshop then he was on a ladder cleaning the gutters when he fell. I was taking my daily walk (something new for me) and Sofi (8 year old granddaughter) and friend were in the yard playing when all of this went down.
Sofi and friend ran to several neighbor's homes trying to get help but no one was home. I meanwhile had stopped to talk to neighbors farther down the street for 20 minutes or so. I had no idea hubby was going to get the ladder out.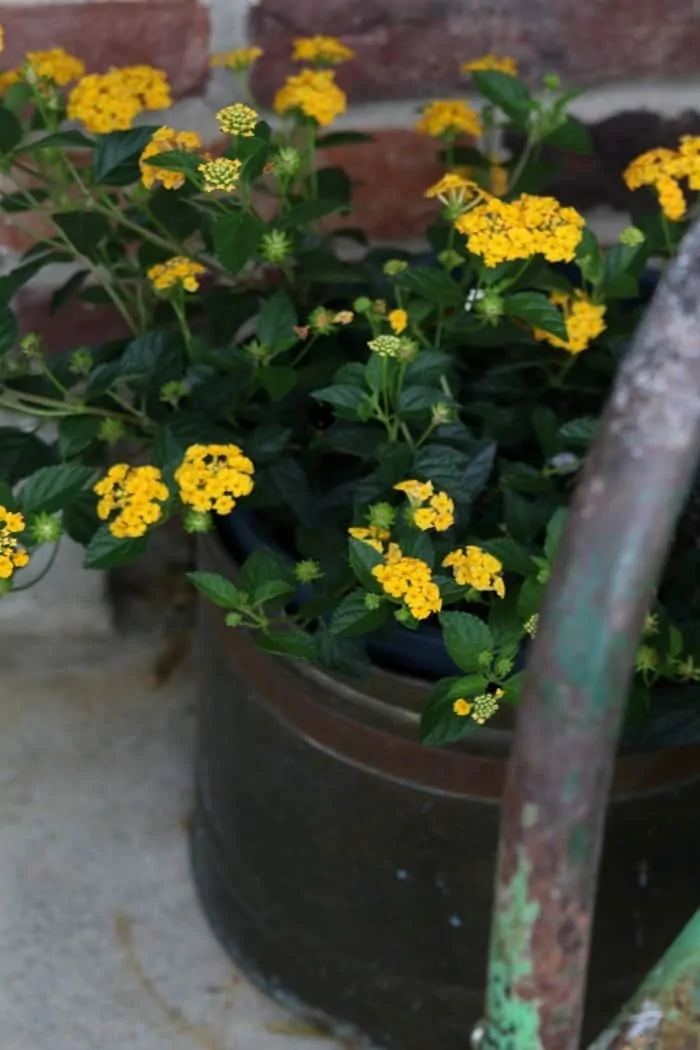 When I walked back up the street hubby was lying on the ground in the hot sun. He had been there about 10 minutes. The girls got him a bottle of water and I grabbed an umbrella after calling 911 for an ambulance.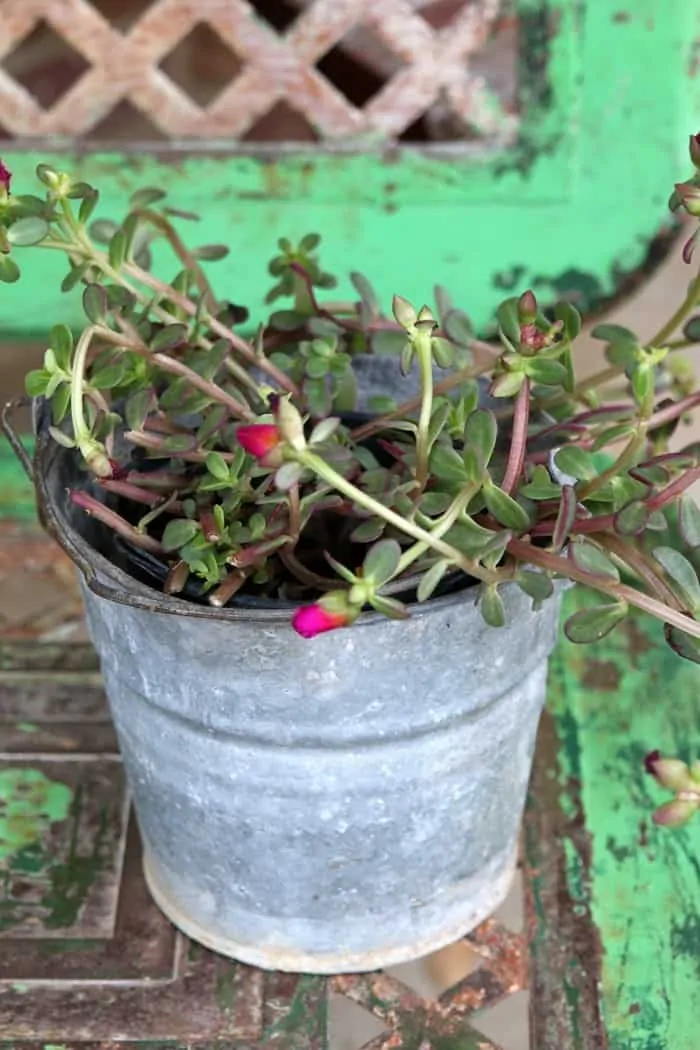 He was taken to the hospital and because of the "Big C" I couldn't go to the hospital at all. This was on Friday and the Tuesday of this week he had surgery. The surgery had to be delayed because he is on blood thinners.
Ray now has 4 plates in his elbow and 26 or so screws. The surgeon couldn't remember the exact number when he called me…..but it was a bunch. Only one plate in the wrist.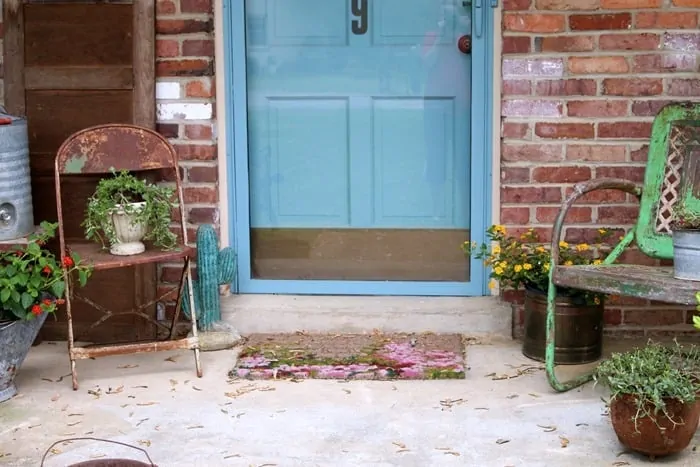 Me and the girls picked him up at the Hospital doors on Wednesday afternoon. Now we are taking care of him and it's hard to keep him from trying to do things he shouldn't. At least he didn't break his right arm since he is right handed. It's surprising the number of things you can't do with only one working hand.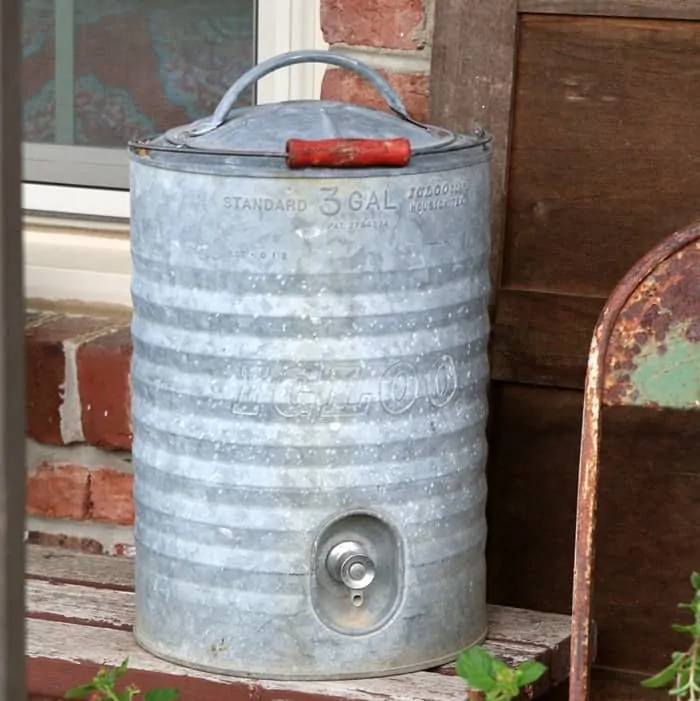 So now I've lost my workshop sidekick and I've been doing things by myself. Some projects will have to wait a few months until he is better but there is nothing that can't wait.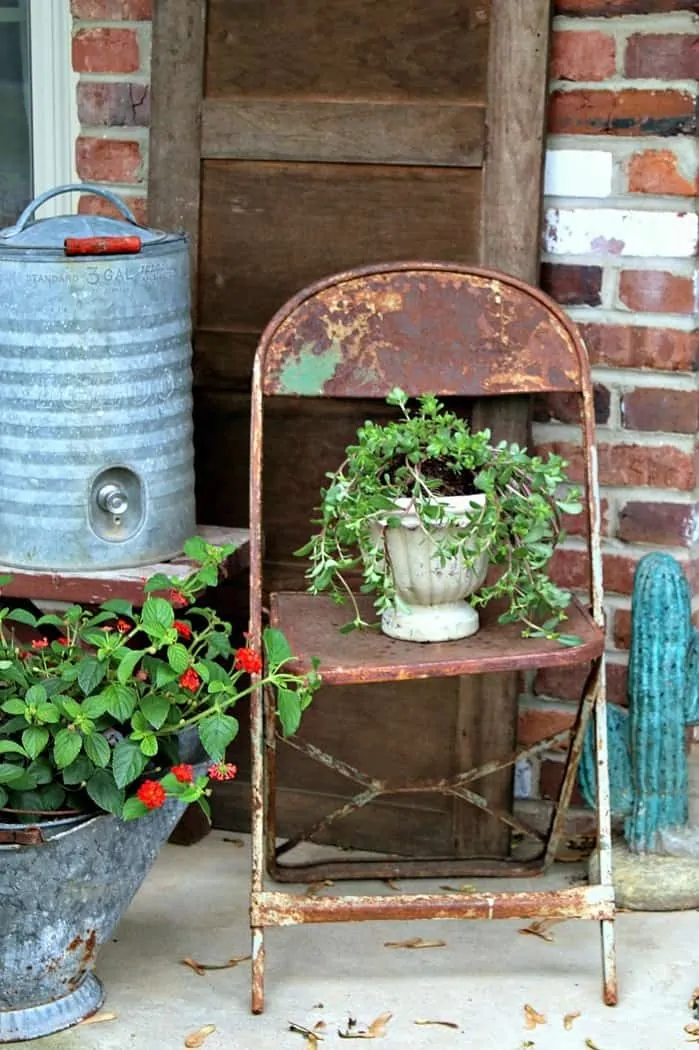 I bought flowers at Lowes and decorated the front porch. I also took photos of the second fish tank stand table we finished up before the accident. I'll share those next week.
I took photos of the new table showcasing these pretty flowers. It will make a great plant stand for outdoors or indoors.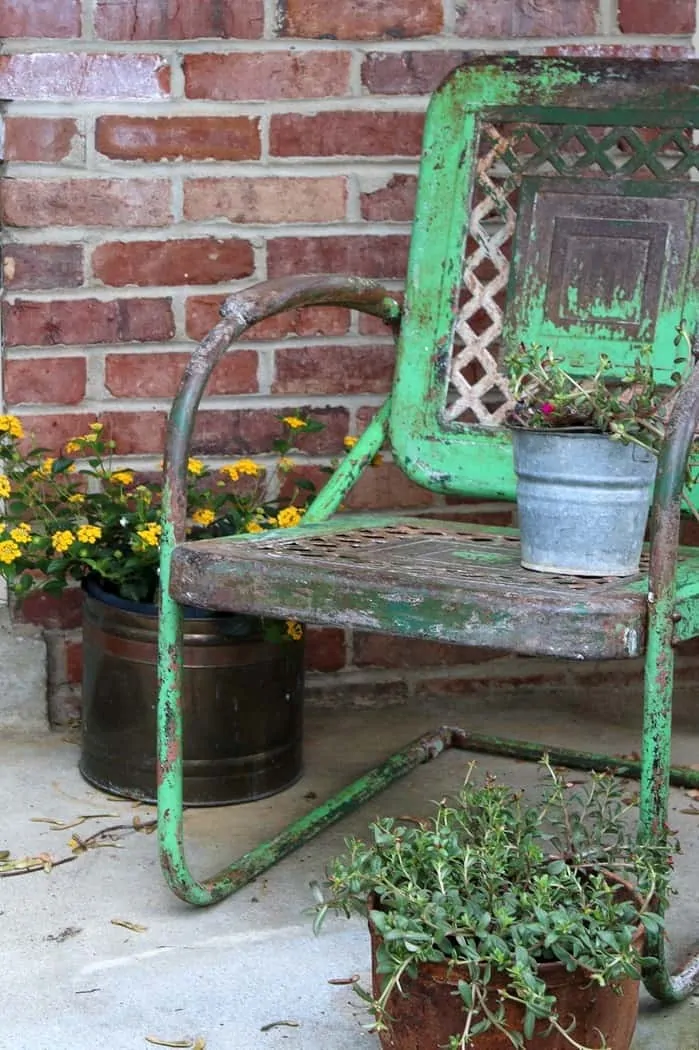 The vintage shabby metal lawn chair looks nice on the porch. I gathered several of my junk pots for the display.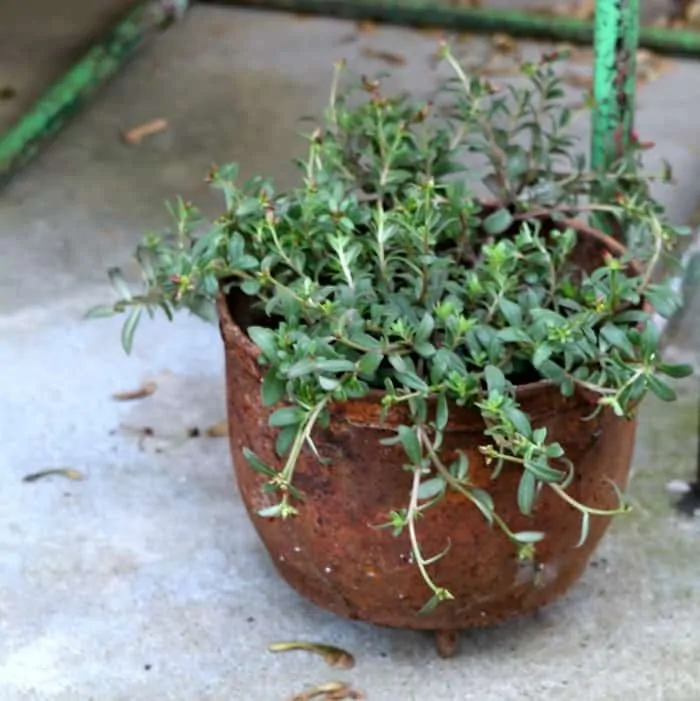 The pots are great pieces because of the age and rustiness……character.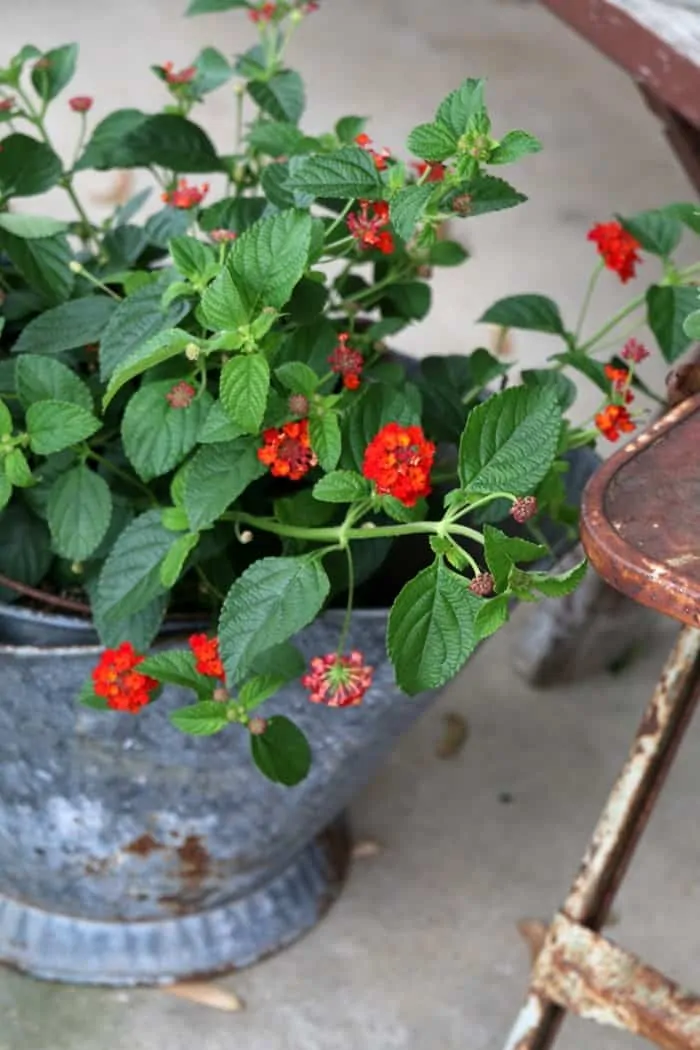 Some of my favorites are the galvanized tin coal scuttles. Lantana are the prettiest flowers ever.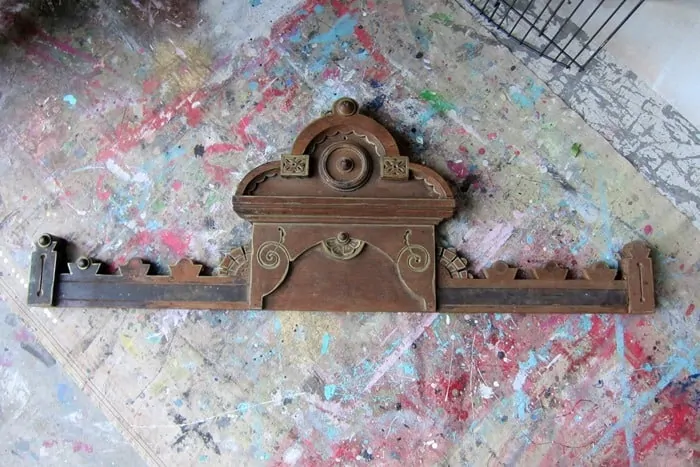 Moving on to the projects. I have a great plan for the reclaimed wood detail from an antique dresser. I've used this piece on the mantel in the past and couldn't see getting rid of it. I love the pretty details. Now I have a new place for it. Stay tuned.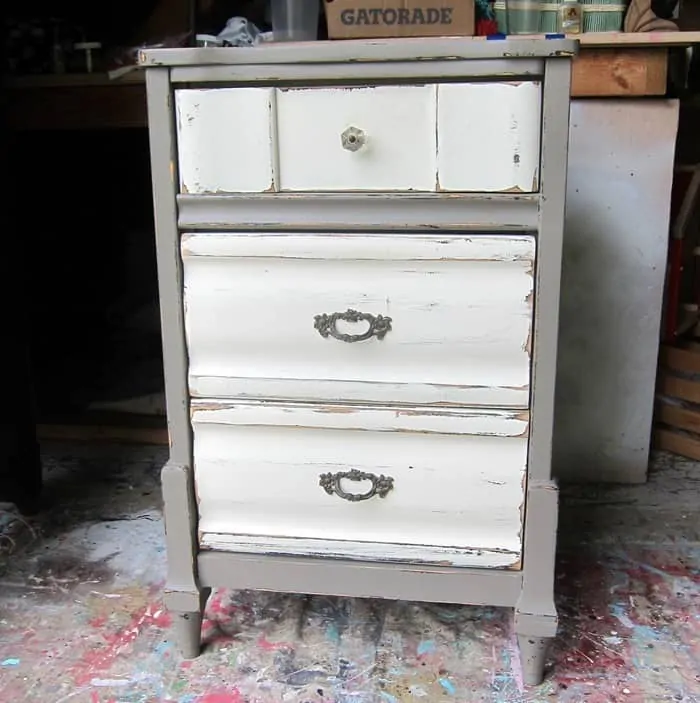 We painted our bedroom a month or so ago and the new decor is still a work in progress. Stores being closed have slowed me down. The nightstand is one of a pair I painted years ago and it's getting a new paint job for a totally new look in the bedroom.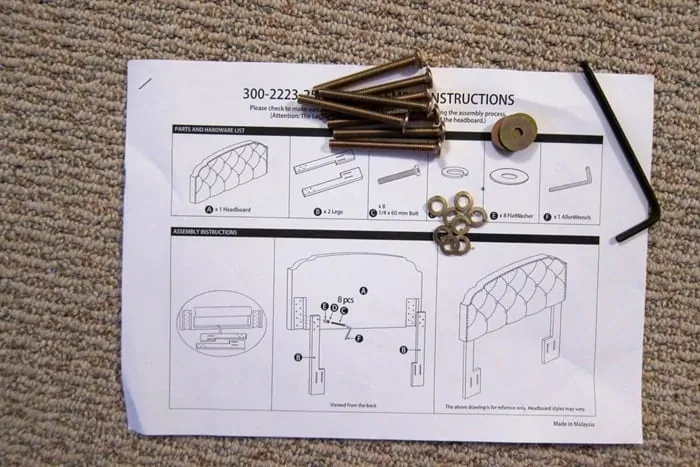 I bought a new headboard to replace the old headboard and footboard in the master bedroom and put it together all by myself while the JTS was in the hospital. Then I changed out the old headboard and footboard. My saying is "Where there's a woman there's a way".
I'll have the bedroom reveal after everything is done. Could be a while still.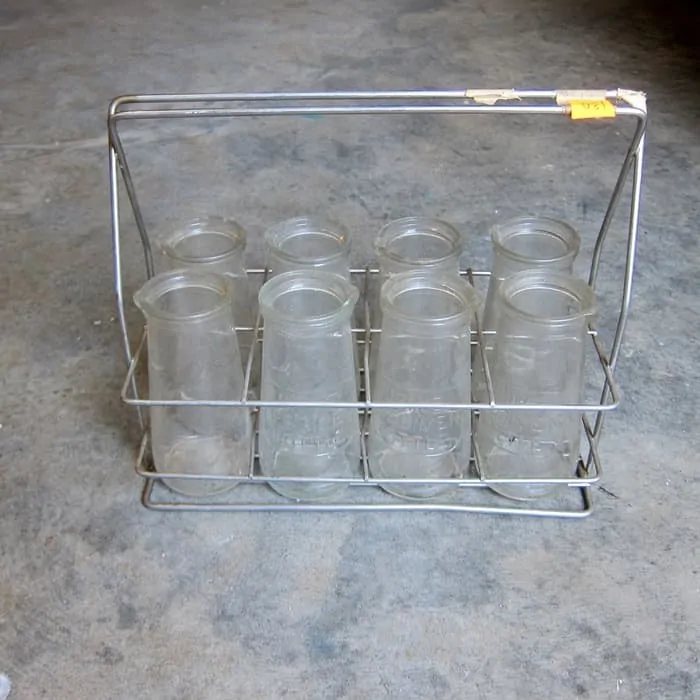 I bought a few things from an online auction and the piece above it the most fun…..or most disgusting depending on your point of view. The metal carrier holds 6 vintage urine specimen bottles. Fun huh??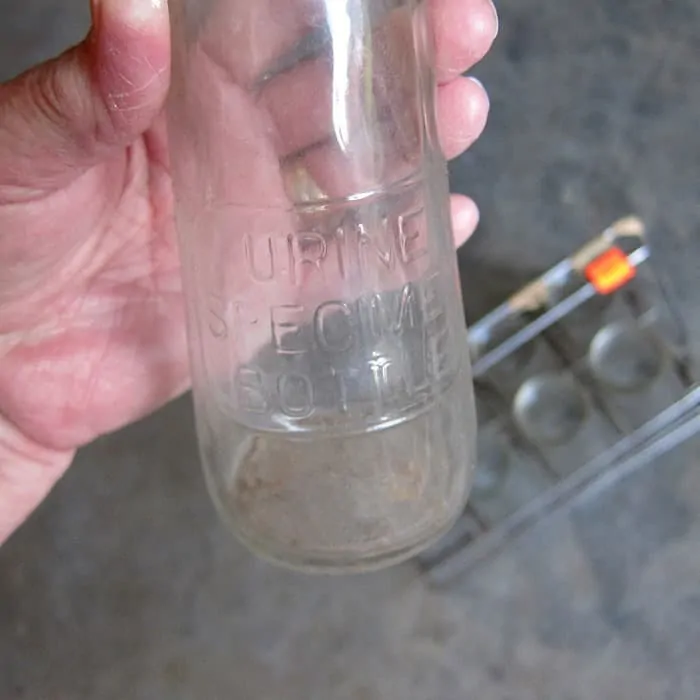 I have plans for these. But first a good clean up and scalding in hot water and bleach.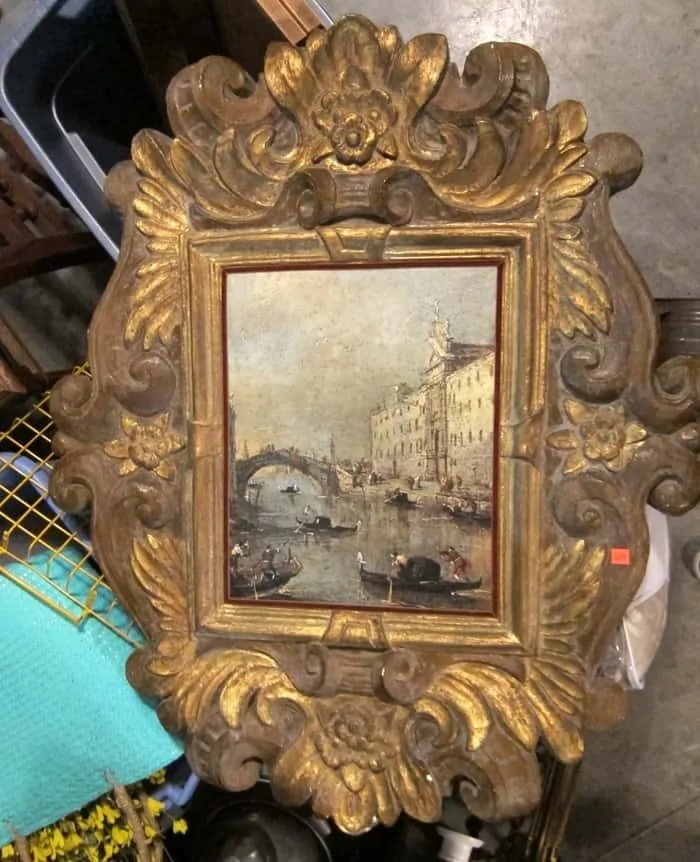 I also bought this ugly plaster frame. Measures about 30 inches by 36 inches. There is a tag on the back that says it's a custom one of a kind frame from Harold Studios. I think it was made in the 50's. Share some makeover ideas with me please.
That's all I have for today. It's been a busy crazy week and that's why no posts before today. Next week is thrift store decor day and I have a couple of ideas for projects so we'll see what happens. Have a great weekend, Kathy
Author: Kathy Owen (Petticoat Junktion)
Kathy is the founder of PetticoatJunktion.com, a home décor blog focused on repurposing and upcycling furniture, old hardware, rusty stuff, and thrifty finds into unique home décor. Kathy's projects have been featured on the Home Depot Blog, Plaid Crafts, Behr Designer Series, and in numerous magazines. Read more about Kathy here.