Tackle these outdoor Fall activities to boost your home's curb appeal, and the results will have your neighbors green with envy. Improving curb appeal will make your home more attractive and increase your property's value.
I know you guys are thinking, why is she talking about Fall? Well, because the next few months, during Spring and Summer, are when people spend the most time outdoors. Look around the exterior of your home and access your landscaping to see what areas might need work, updating, or a complete overhaul.
There is no better time than Fall to do those outdoor chores that will make your home more attractive and amp up the curb appeal. The weather is usually mild, so you don't have to worry about a heat stroke…..or frostbite.
Outdoor Fall Activities For Improving Home Curb Appeal
The hubby and I spend a lot of time outdoors in the Fall touching up paint, replacing or trimming shrubs, cleaning windows, and anything else that needs to be done to make the exterior of our home more inviting. We've finished most of the projects on this list, and I will share our ideas along with others. You may find a few project ideas to add to your Fall activities list.
Revamp Your Mailbox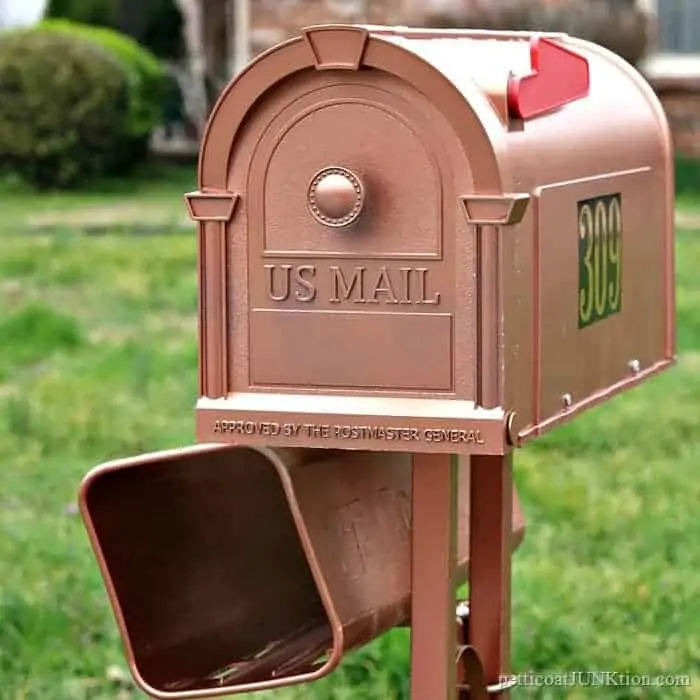 Nothing says "I don't care" like an old, outdated, beat-up mailbox beside your driveway or hanging next to your door. Buy a new mailbox or paint your existing box. I painted ours using metallic spray paint, and it looks great. Personalize the mailbox with your name and address in fancy lettering or add stenciled designs to the box. Next, think about planting low-growing shrubs or flowers around the base of your mailbox.
Replace Outdated Porch Lights
I recommend a shopping trip if you haven't looked at your local home improvement store's new modern outdoor light fixtures. I'm in love with the new modern, sleek designs. We replaced our outdated porch and deck light fixtures back in 2013, so it's time for another update.
I've been looking at bronze lights on Amazon. Our house is multi-color brick, and a light fixture with a lot of metalwork over the glass would look too busy against the brick. These would be perfect.
Display Your Address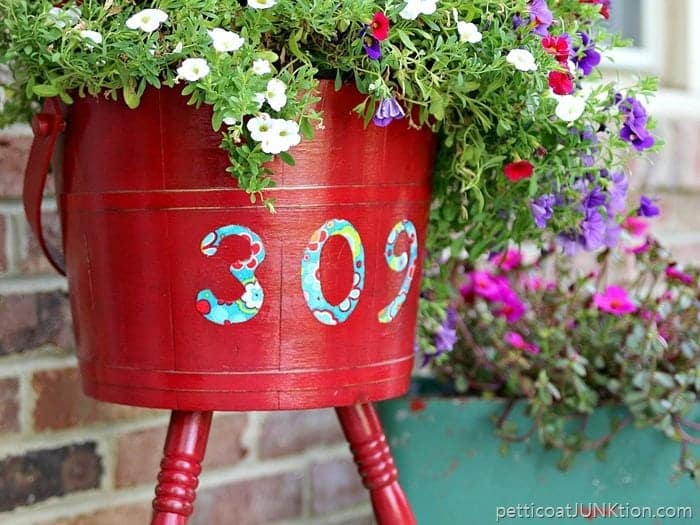 It's important to display your home address prominently on the mailbox, home exterior, front door, curb, or maybe an address planter. Family and friends should be able to find your home easily, but more importantly, if you have a home emergency, you want the emergency people to find you quickly!
Paint Your Front Door
You should paint your front door a nice attractive, and inviting color. The color of your door definitely affects your home's curb appeal. Home improvement stores are great places to get color ideas. Pick up exterior paint color brochures from the paint department and study them. Maybe have a few samples of paint mixed up so you can paint sample boards and compare the colors to your home's exterior.
I can't tell you how many times I've painted our front door. And it was painted multiple times before we bought our home, which was built in 1965. The last time I painted our front door I painted the metal frame around the storm door to match the front door paint. The storm door looks much better now and blends in with the front door instead of being a not-too-great contrasting color.
Boost The Landscaping
Shrubs and trees can get overgrown as they age. Keep them trimmed or replace them with ones that will better accent your home. Refresh the mulch around trees, shrubbery, and walkways. Consider using decorative rock instead of mulch and adding inexpensive solar lights in flower beds and along driveways.
Paint And Add Decorative Items
Paint existing fencing and build a fence or add decorative elements around heating and air units, garbage cans, etc. Plant flowers in beds and along walkways. Decorate your lawn to celebrate a change of season or an upcoming holiday. Don't forget other elements in your yard such as storage buildings, workshops, and even child's playhouses.
Paint Shutters
Shutters can be painted to match your front door, painted to contrast with the colors of your door or to match your brick or siding. After sprucing up the shutters, consider adding window boxes to display colorful flowers.
Decorate The Porch Or Deck
The front porch or entryway should look inviting. Surround the door with pretty potted plants, and add a welcome mat in front of the door. Hang a wreath or welcome sign on the front door.
Add comfortable outdoor seating, and hang outdoor shades or curtains on the porch or deck as shade from the sun. Stencil a pretty design on concrete steps or wood decking.
Clean Up!
Pressure wash siding, sidewalks, and driveways. Remove leaves and other debris from gutters and downspouts. Wash the windows inside and out till they shine.
Any or all of these changes will make your home's exterior and lawn visually appealing from the street or curb. Pretend you are a visitor to your home and improve on the first thing that draws your eye.
Thanks for being here, Kathy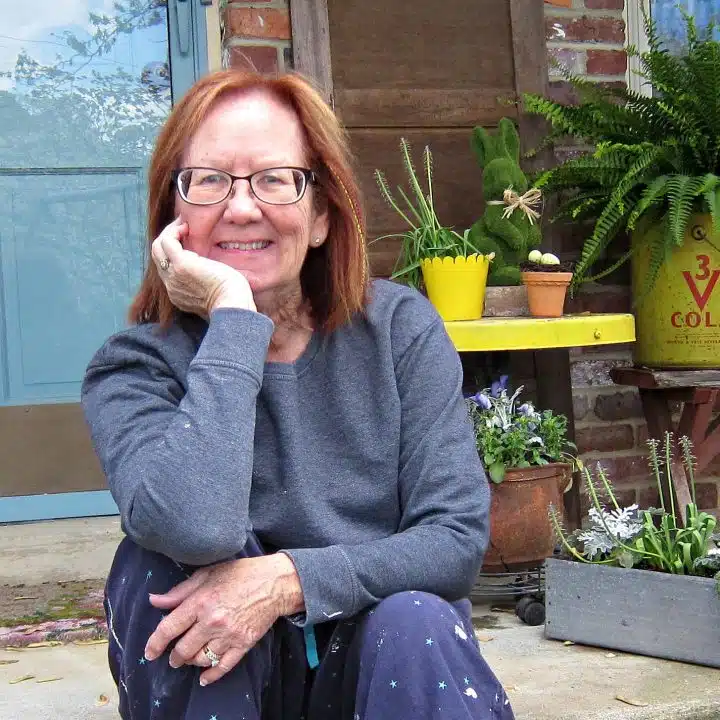 Author: Kathy Owen
Kathy Owen is the founder of the home decor blog Petticoat Junktion where she shares tutorials on painting furniture and upcycling thrifty finds into unique home décor. Her DIY projects have been featured on the Home Depot Blog, Plaid Crafts, Behr Designer Series, and in numerous magazines. Kathy's newest website is HappyHomeDIY.com