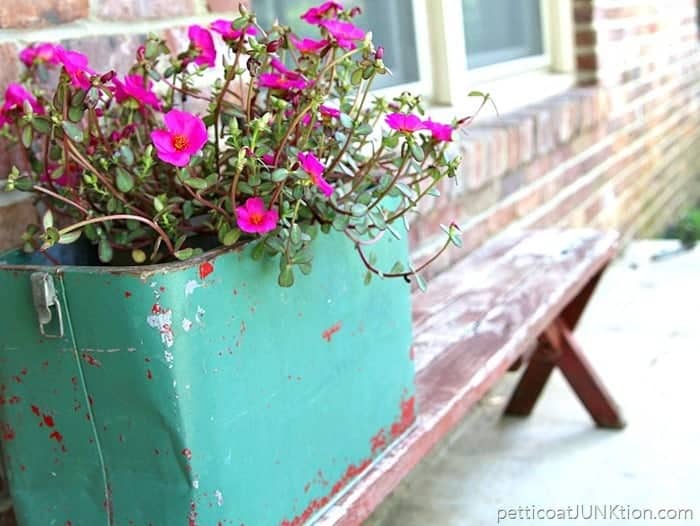 Hey guys! I would complain about the heat but I know you're tired of hearing about it. Since it's been too hot to work in the workshop (that's not complaining, just stating a fact) I haven't been working on projects. I sure have plenty of  inside the house projects I could do but I'm not feeling it.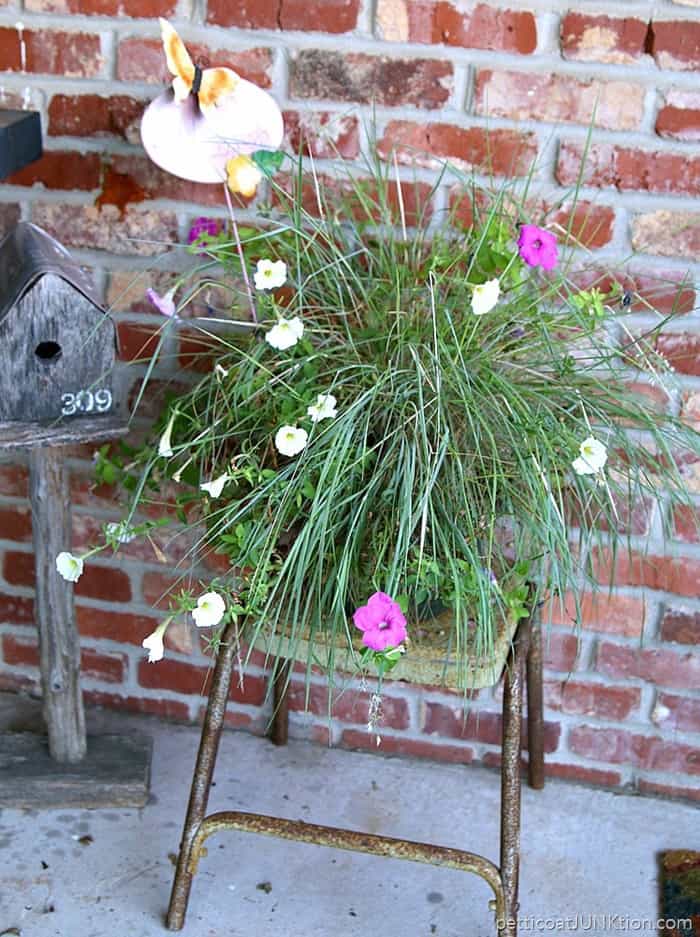 I grabbed the camera yesterday and shot photos of my flowers and their funky containers/stands. This is one of the flower baskets I purchased on the 400 mile yard sale. It's sitting on my rusty green stool…another junk find from the Nashville Flea Market.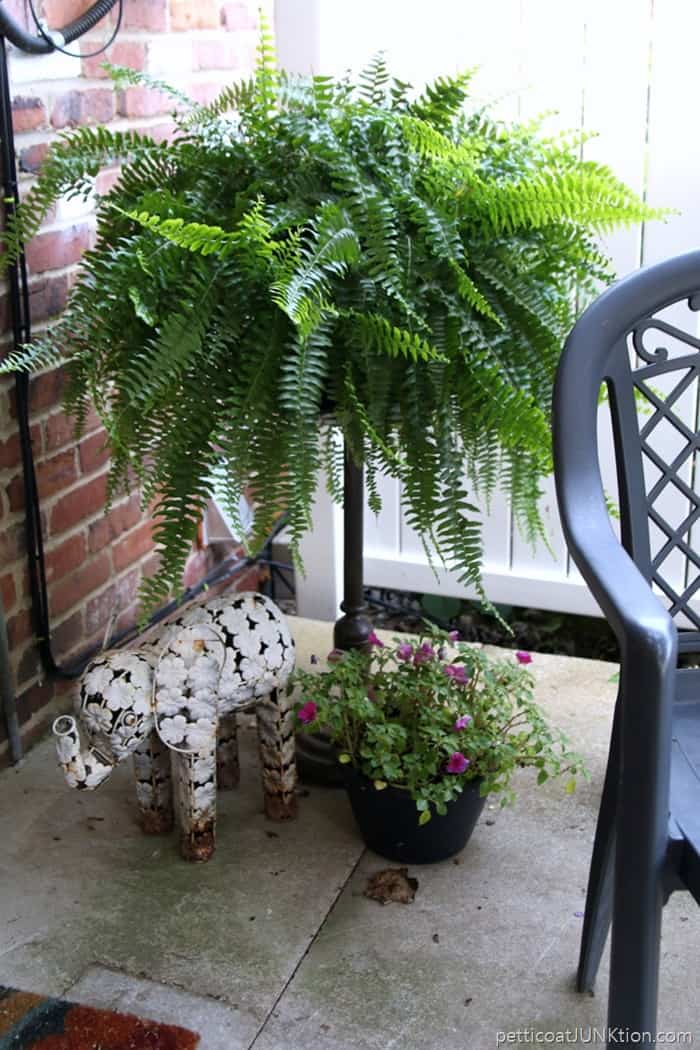 The fern is sitting on an old cigarette ashtray stand.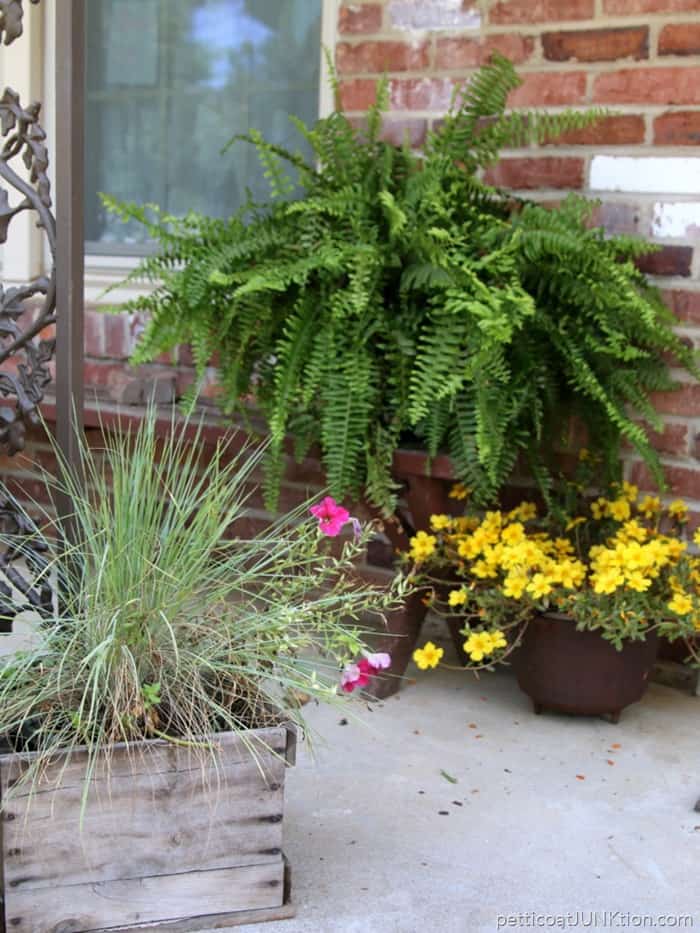 Great Flower Planters
On the front porch are some sad little flowers and some happy little flowers. The weathered wood box holds another of the plants from the 400 mile sale. The heat has reeked havoc with my plants. It doesn't help that I do not have a green thumb….just the opposite.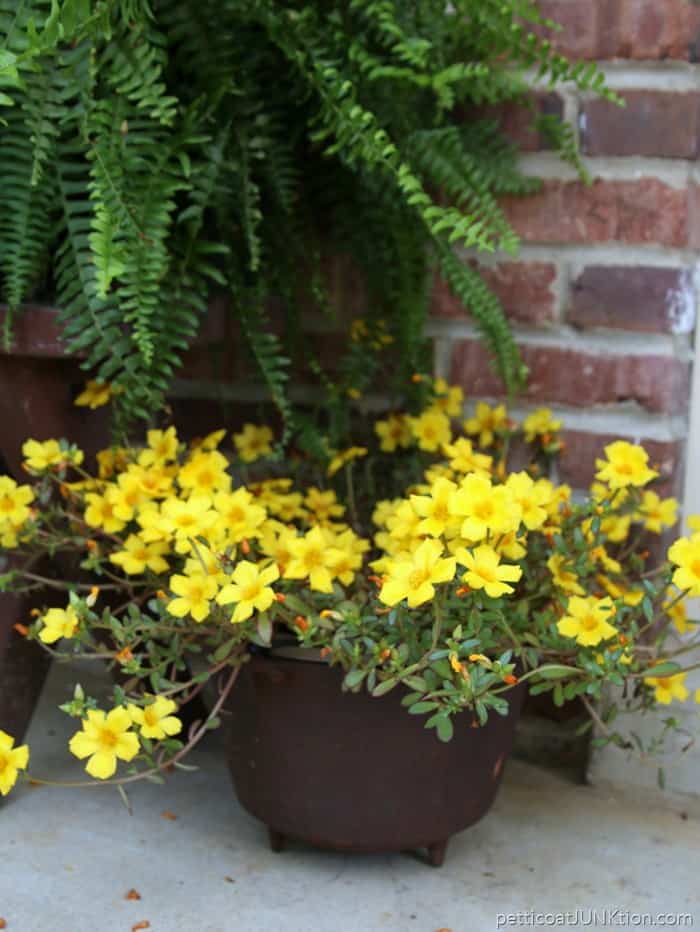 The beautiful yellow flowers are in a rusty iron pot (with handle) that the JTS bought at an auction.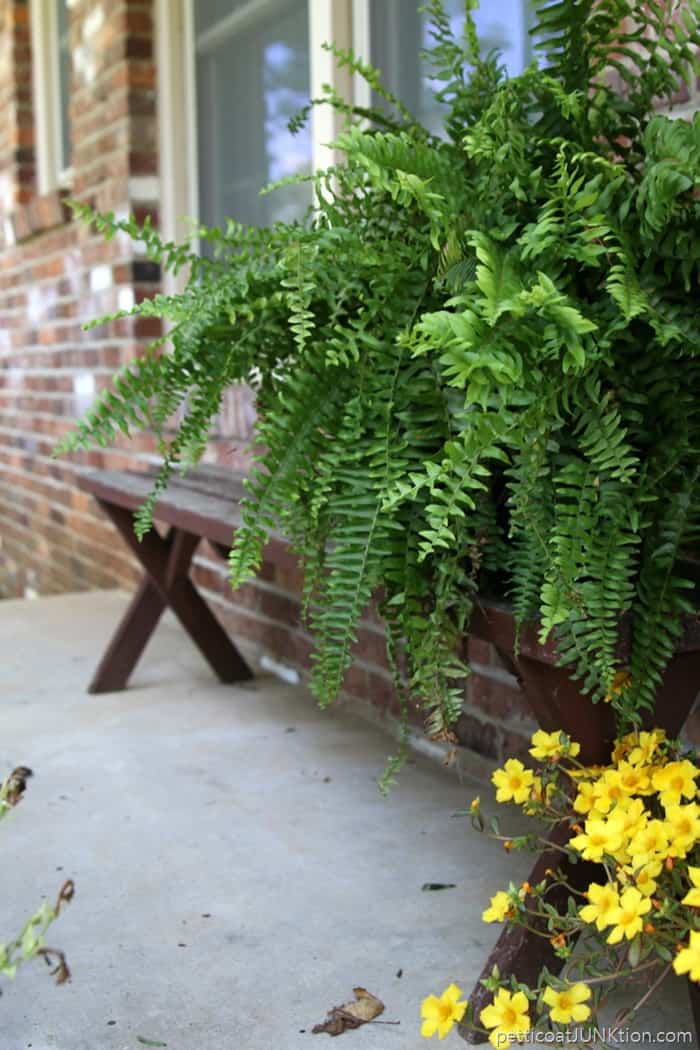 The fern is perched on a weathered wood bench…another $5  find from My Favorite Junk Shop.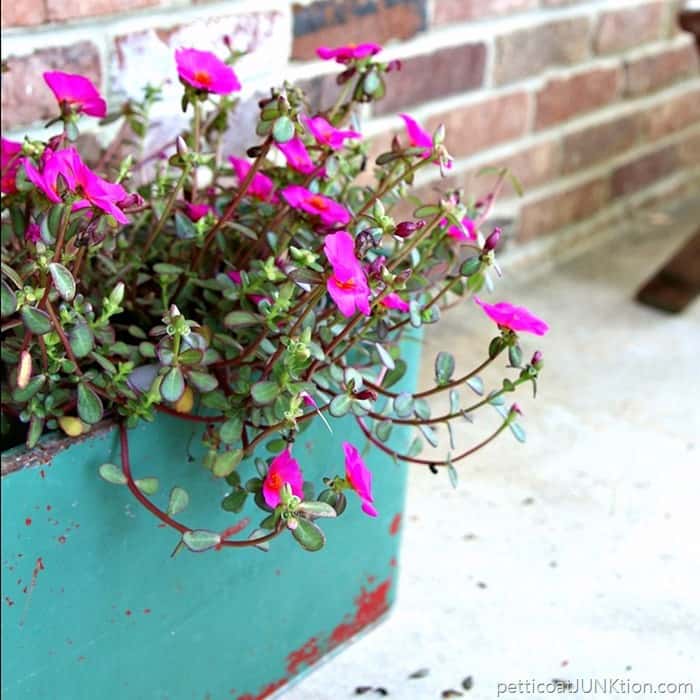 One of my favorite new junk finds is the chippy red and green vintage metal ice chest. I bought it a week or so ago at the indoor flea market in Guthrie, Kentucky. I just set the container of flowers down into the chest. The chest was $8.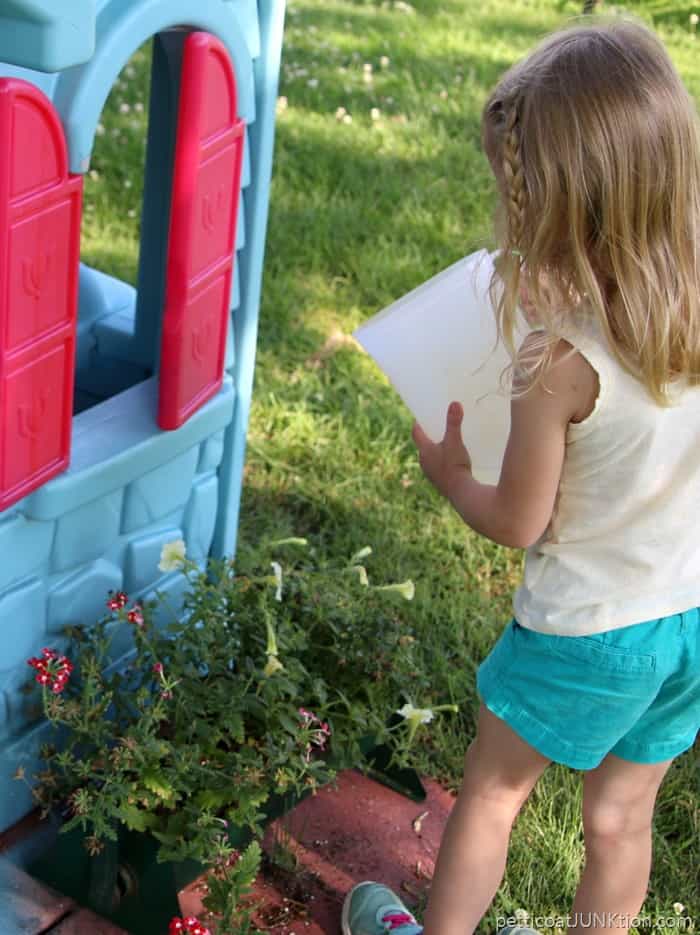 You guys might also remember the "logger" I found a few months ago. Some of you commented that it was used to roll newspapers. Well, now it's being used as a flower planter! Miss Sofi is watering the flowers in front of her newly painted Little Tikes Playhouse.
Find more of my rusty plant containers and porch decorations here.
What do you think of my planters, stands, containers, etc.? Just about all of them can be used in various ways. I love multi-purpose items. What unique planters or stands do you have?
Have a great day and stay cool. See you tomorrow!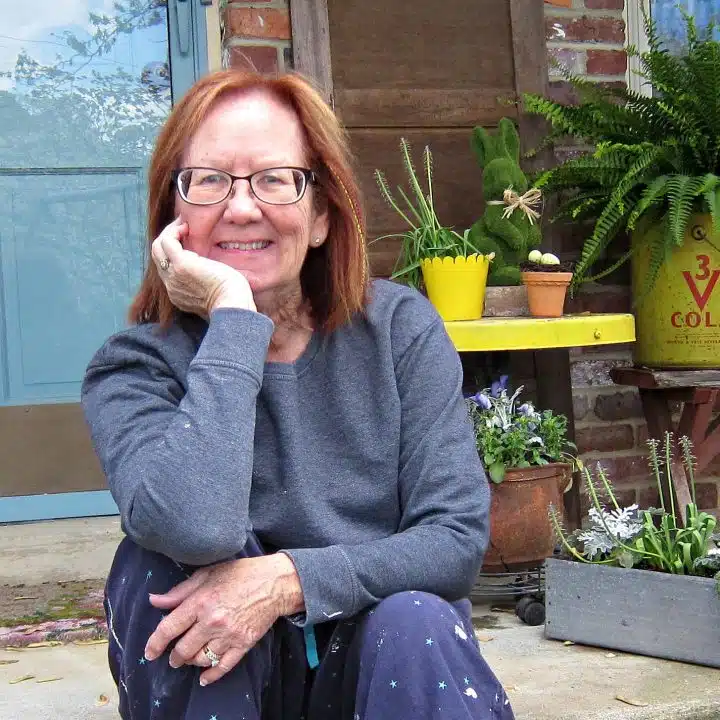 Author: Kathy Owen
Kathy Owen is the founder of the home decor blog Petticoat Junktion where she shares tutorials on painting furniture and upcycling thrifty finds into unique home décor. Her DIY projects have been featured on the Home Depot Blog, Plaid Crafts, Behr Designer Series, and in numerous magazines. Kathy's newest website is HappyHomeDIY.com