I made it to the junk shop and I bought rusty flower pots, lots of them. They may not have started this life as a flower planter but that's my plan for them…..
A lot of rusty containers to use as flower pots. I love the rust.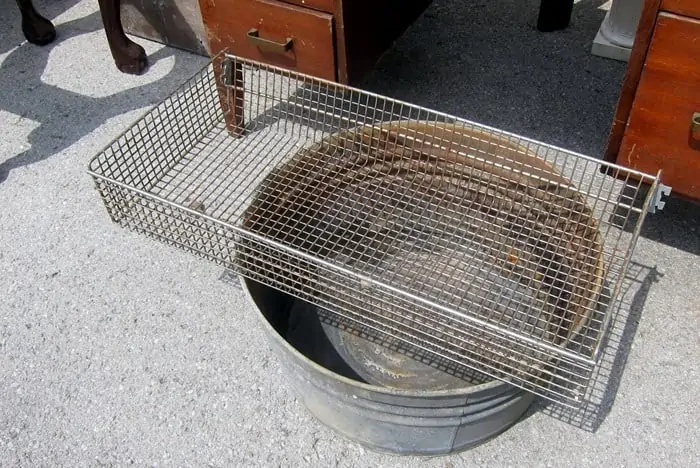 I also bought a large galvanized tub and a large heavy duty wire basket.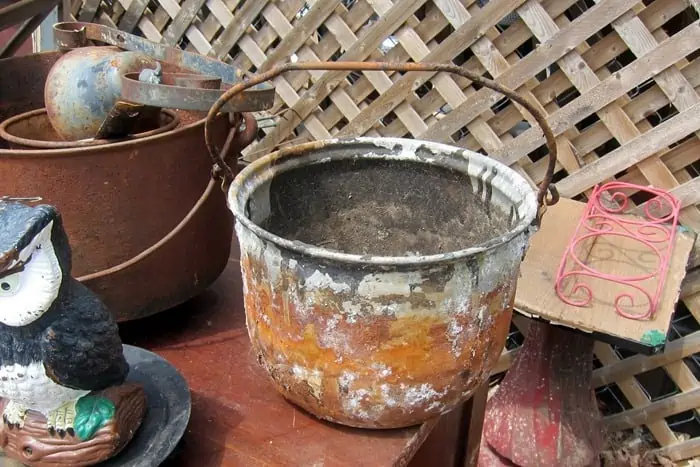 Another rusty pot and I really love this one. I was going to clean it up but after I got it home I decided it was perfect as is.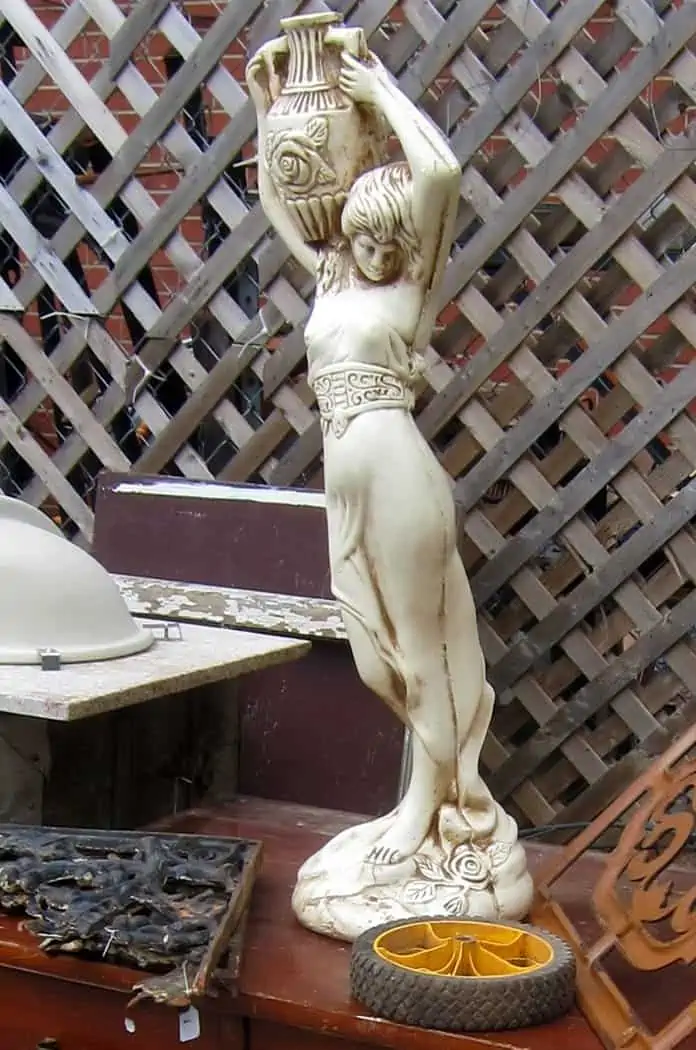 What do ya'll think about this lady? I like her. She kind of fell apart when I got her home!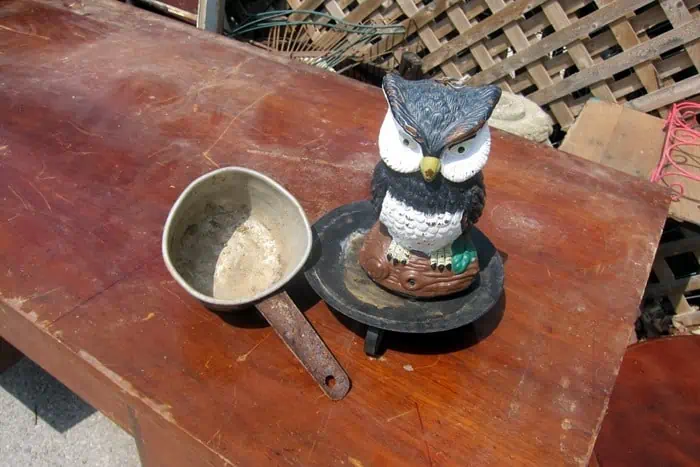 The owl is plastic and I can see him painted using my faux granite technique like I used on the plastic flower pot last week.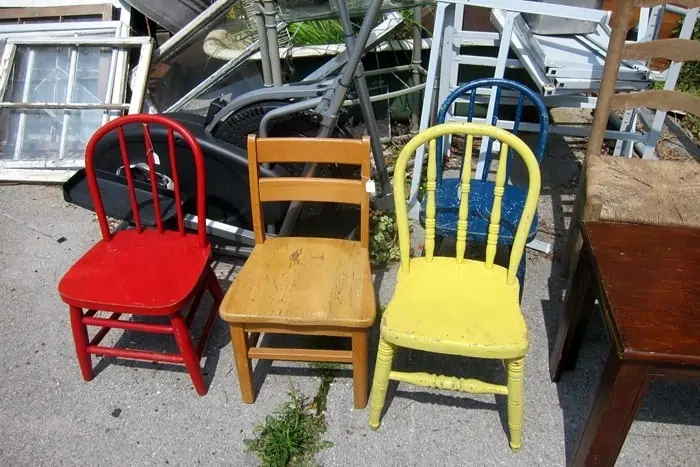 These chairs were cute but at $15 each they were too pricy for me.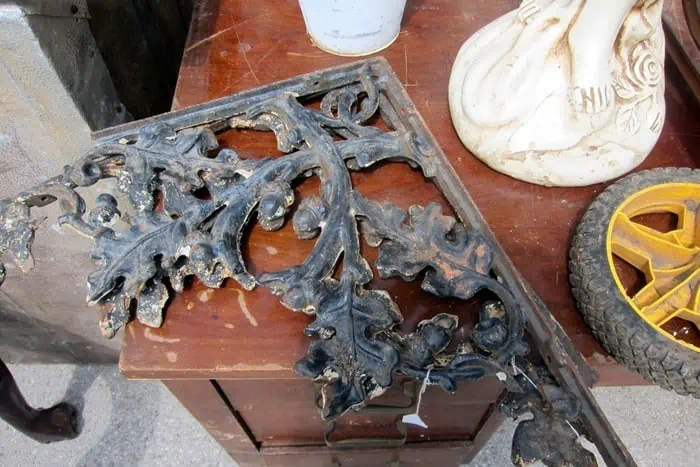 I bought two of these iron brackets. They are not in perfect condition……missing or broken details in some places.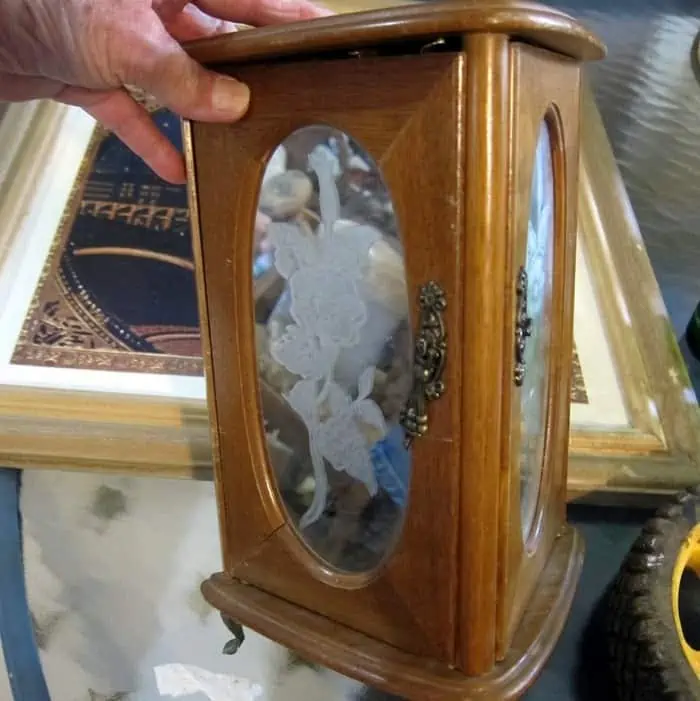 The jewelry box is not the kind of thing I usually buy and I wanted to try something different.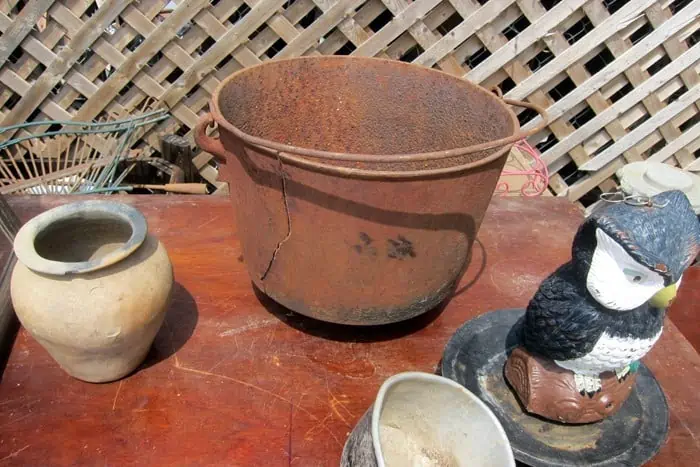 I really like the small  pot on the left. It is weathered perfectly. Soft muted colors.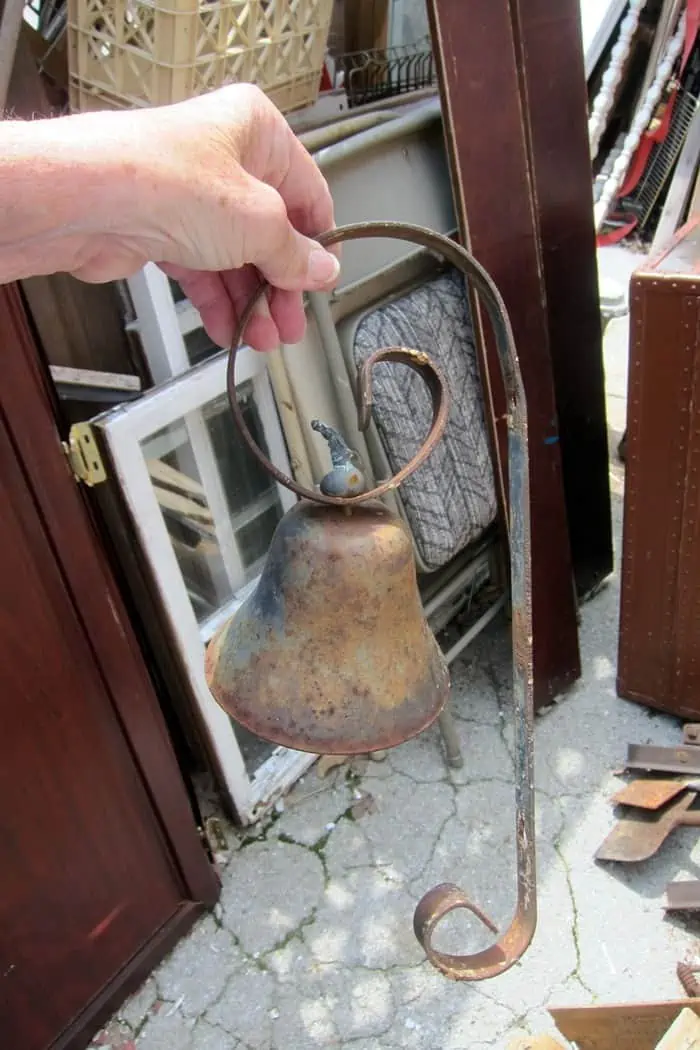 The bell is so cute and I forgot to look and see of the dinger was inside. If not I can rig one up.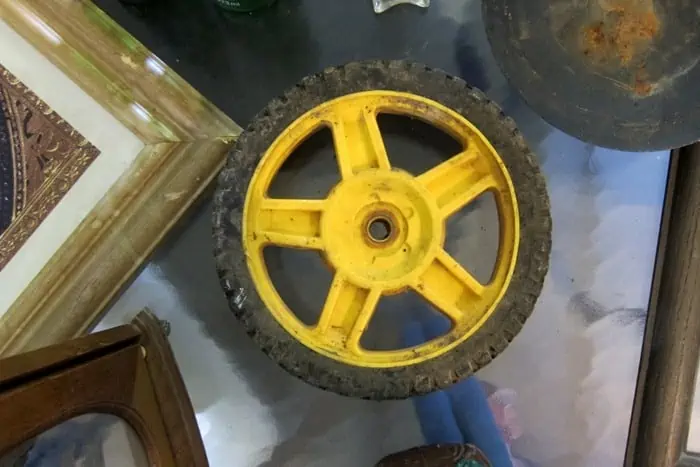 The wheel is plastic but I can see it used as the centerpiece for a door wreath. I love yellow!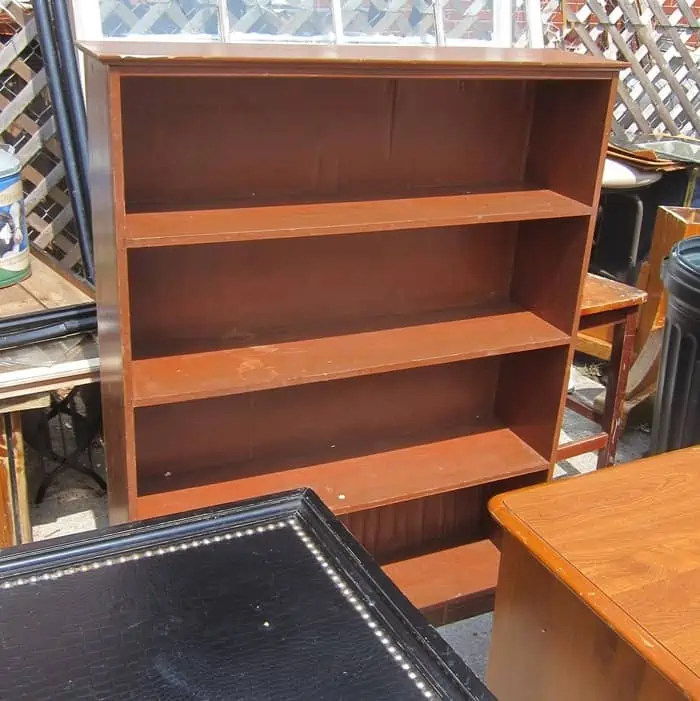 I got the bookcase too which I will probably use to display stuff for sell in my booth.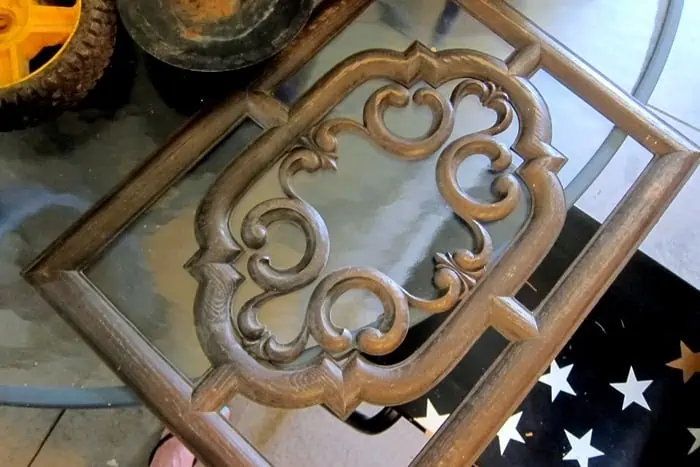 The plastic cabinet door insert will look great with a coating of metallic spray paint.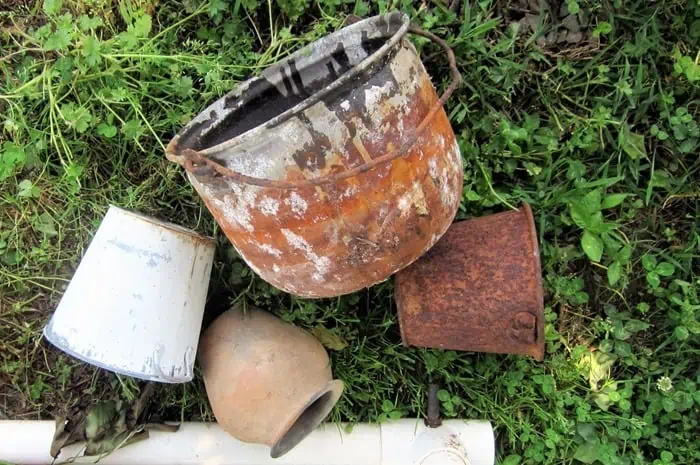 A look at some of the pots after I got them home.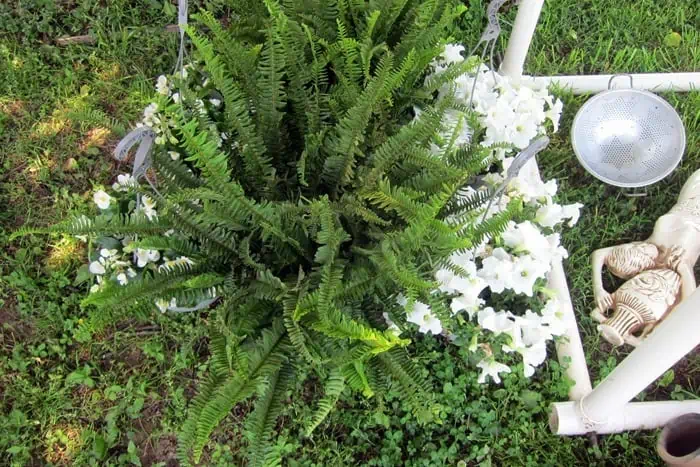 I went to Lowes and bought a few plants. I'm ready to fix up the front porch.
That's it. What did you like and any ideas for me? Thanks for being here, Kathy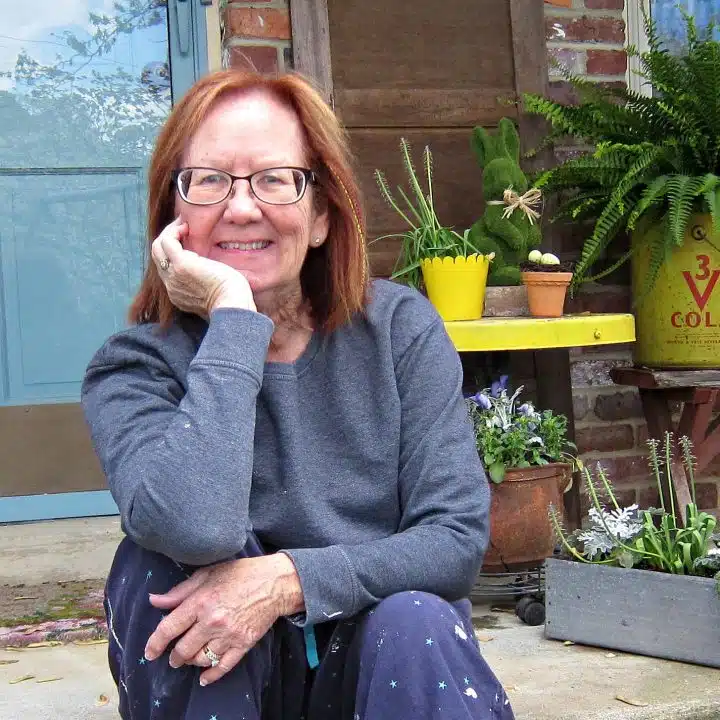 Author: Kathy Owen
Kathy Owen is the founder of the home decor blog Petticoat Junktion where she shares tutorials on painting furniture and upcycling thrifty finds into unique home décor. Her DIY projects have been featured on the Home Depot Blog, Plaid Crafts, Behr Designer Series, and in numerous magazines. Kathy's newest website is HappyHomeDIY.com