I have come to know and make friends with many of the Nashville Flea Market vendors.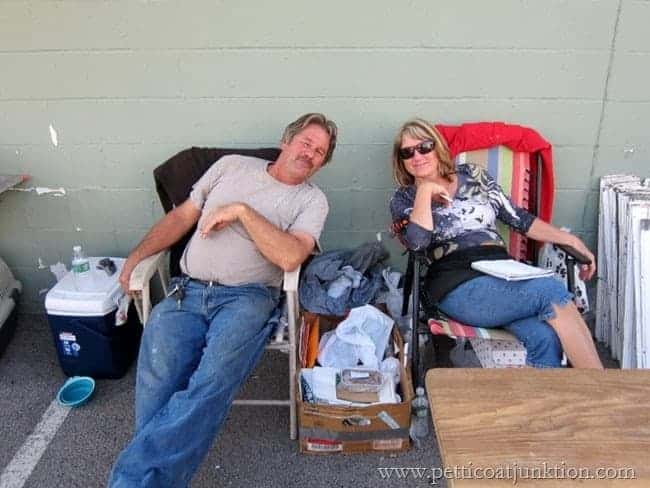 The Heartland Hoarder! Nashville Flea Market Vendors
You guys have heard me talk about them before. Carol and Rodney are so nice and they always have great junky stuff and even better prices. If you visit their Facebook page you can see all the goodies they find on their pickin' adventures. Almost like taking a trip to the flea market….almost.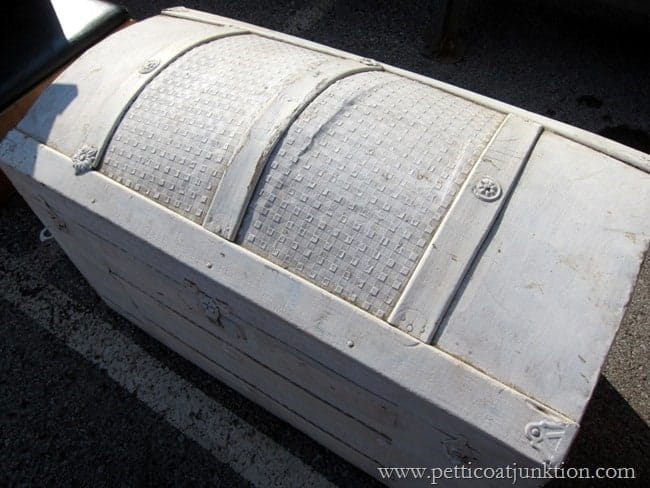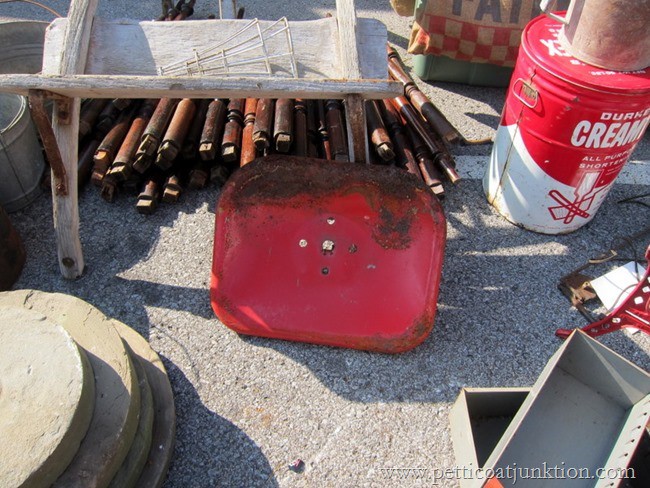 Love the red tractor seat. I should have grabbed it but forgot!
It would be great in a Christmas craft project.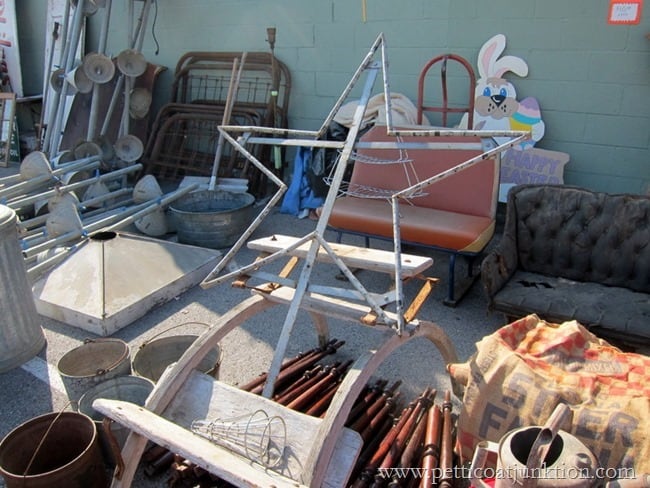 The star would be nice with Christmas lights wrapped around it.
Can you guys see where my mind is?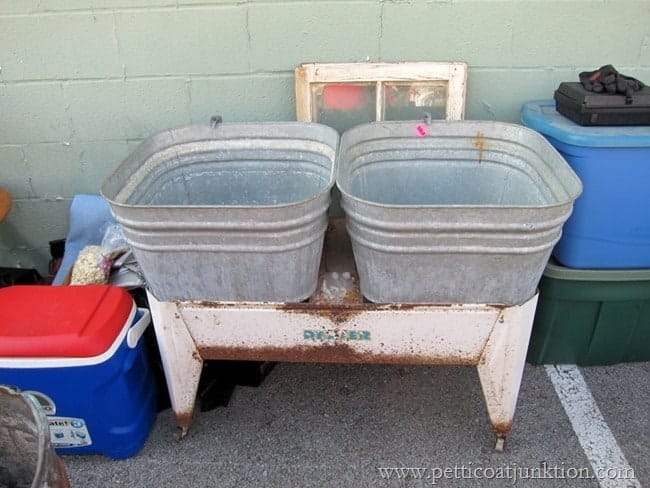 The blue logo on the tub stand caught my eye.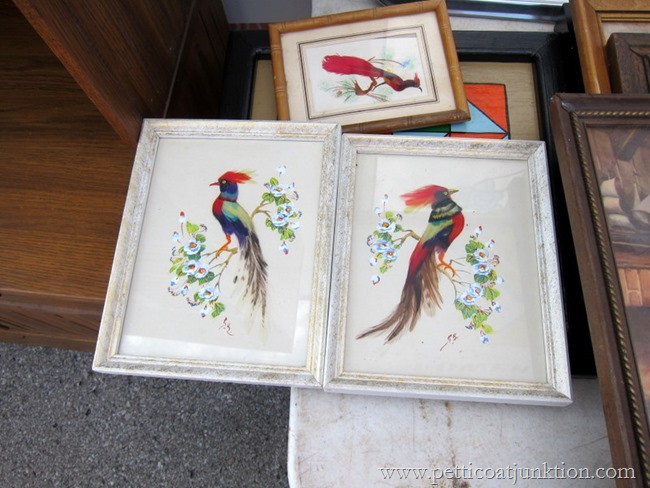 And these colorful bird prints too.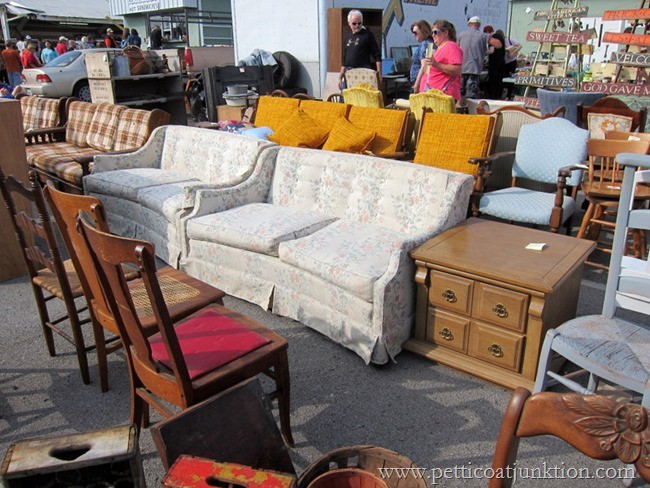 Not sure about all the upholstered furniture.
More Vendors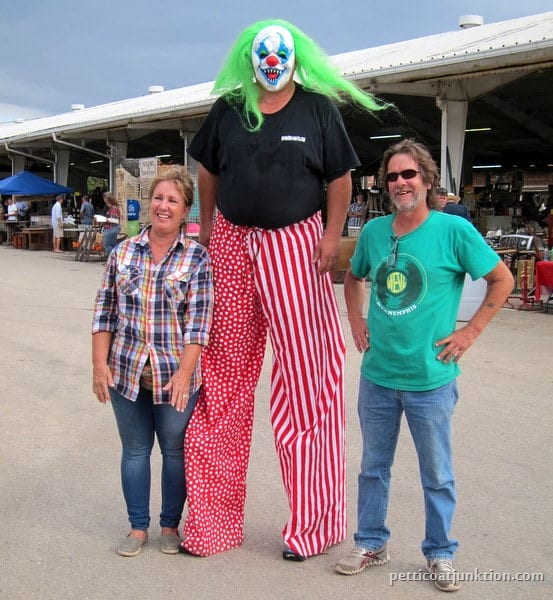 Debbie paints furniture and she rocks it. Jimbo creates metal yard art. The big guy in the middle was promoting haunted houses in the Nashville area in October.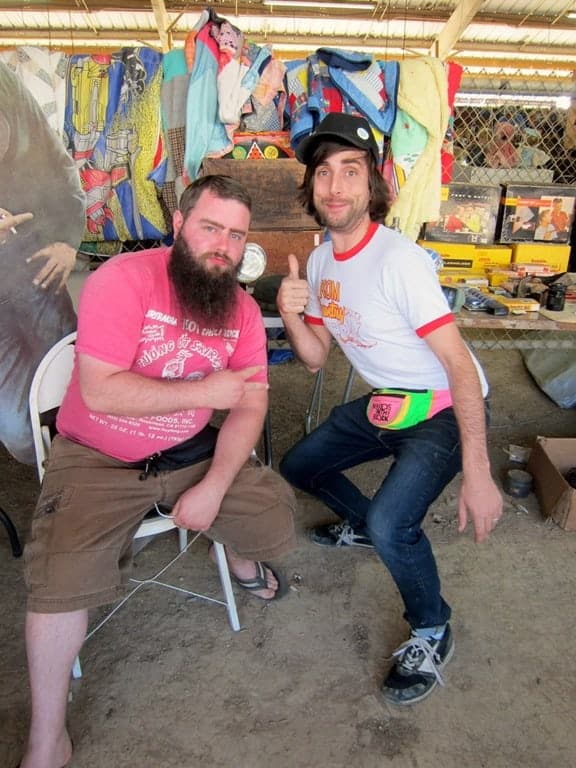 Eric and Caleb live in Clarksville where I'm from and they have a shop called Oddly Amazing Antiques....and they do have some odd stuff. You can find them at the flea market every month.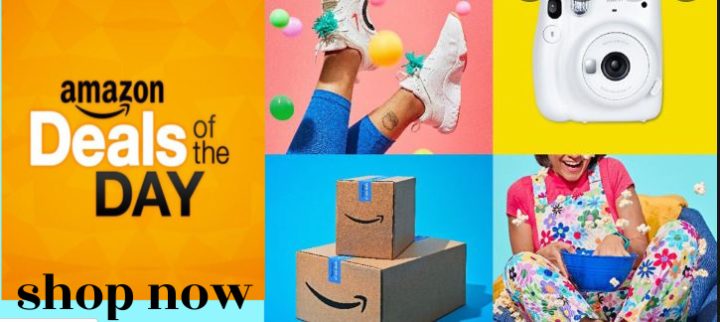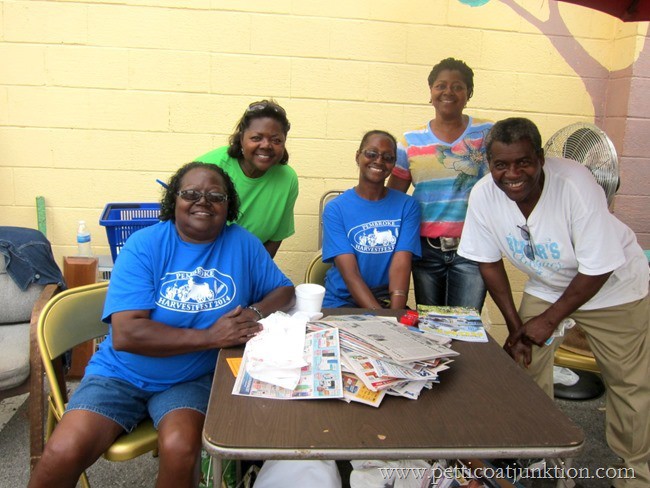 The Butler's pictured above sometimes set up at the market. Lately they are more focused on their shop in Hopkinsville, Ky, my favorite junk shop.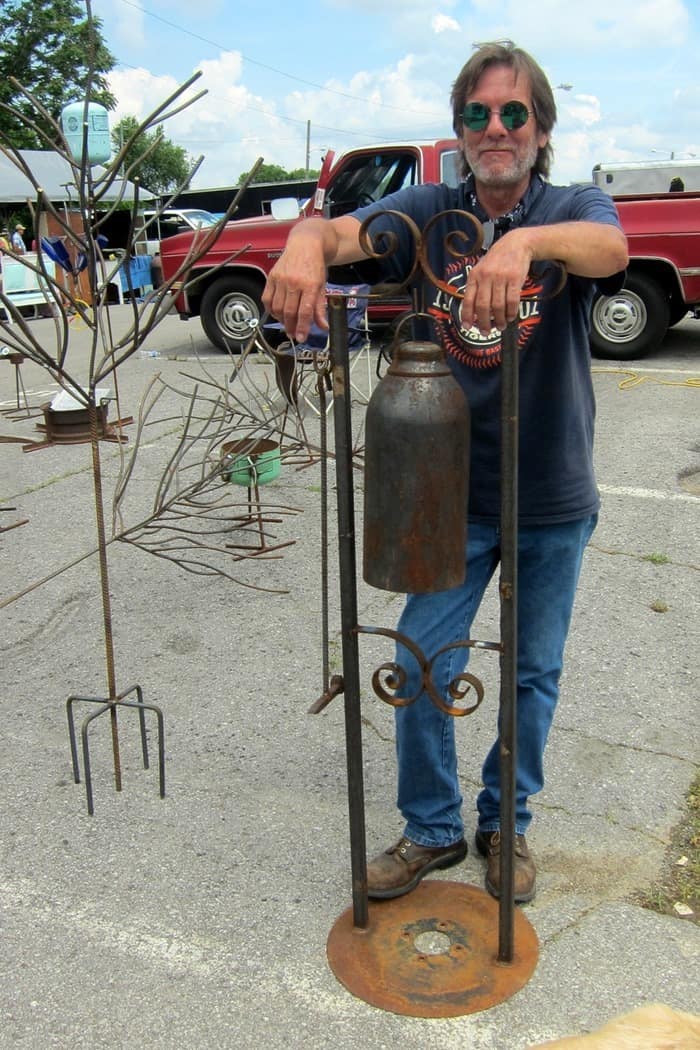 Jimbo of Bradley Metal Works is always fun to talk to. He has a great attitude and is lawn/garden ornaments are works of art.
Things found at the market include but are not limited to:
antiques, vintage furniture, new furniture, rusty junk, architectural findings, vintage advertising signs, reclaimed doors and windows, new clothes, new shoes, sunglasses, plants, flowers, fruits, vegetables, handcrafted items of all kinds, food, vitamin supplements, handbags, new and vintage jewelry, gold and silver coins, custom embroidery, custom lawn games, metal yard art….etc., etc., etc..
Find all my shopping info including hours, dates, etc. here...Everything You Always Wanted To Know About The Nashville Flea Market.
Kathy