I made another junkin' trip to my favorite junk shop and bought a couple of wood furniture pieces to paint. Plus I picked up a few good junk treasures too.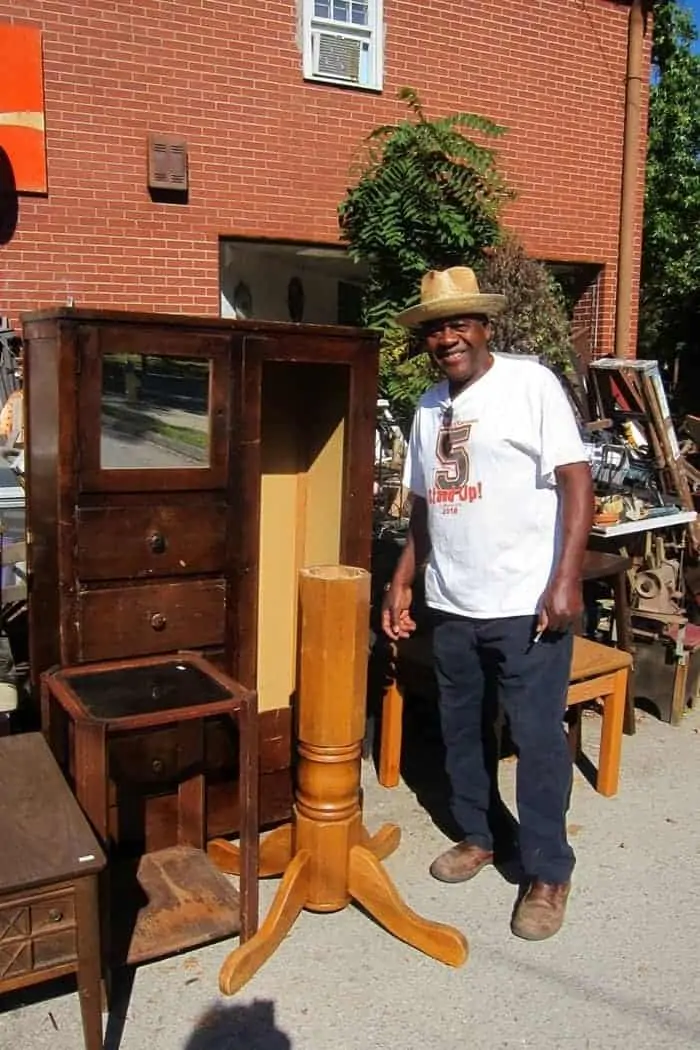 Mr. Raymond Butler
The junk shop owner, Mr. Butler, doesn't mind if I take his photo. A couple of his sisters run when I get out the camera. He has 3 sisters who help him in the shop but they don't all work every day.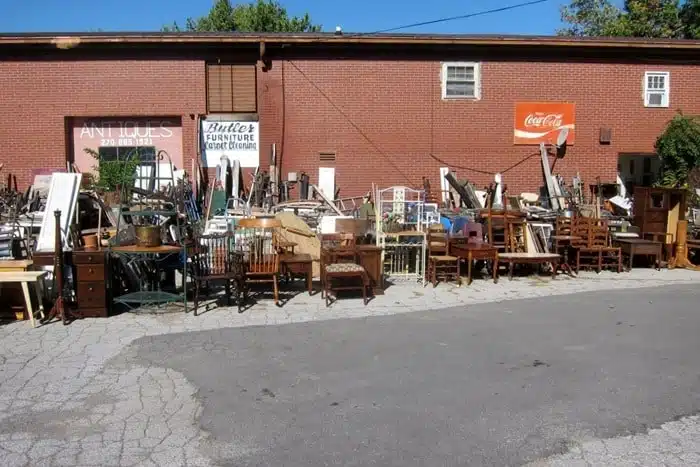 Furniture to paint has been hard to come by even at the junk shop. Shop owners I deal with tell me they can't find furniture. That means I can't either.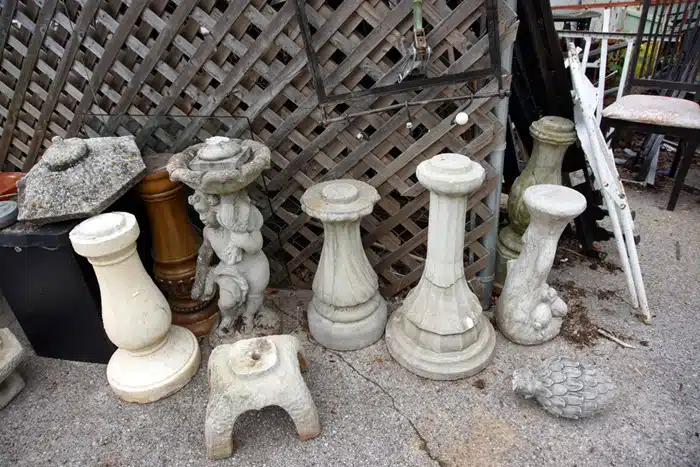 The past few months I've been out of town when its Nashville Flea Market weekend. I didn't get to check out the new location last month. Maybe I'll make it this month. I was told that the new market area is very nice and there was not a lot of issues except for vendors trying to get in and out to load and unload. The market is in a new location but it's adjacent to the new location. Find the details here.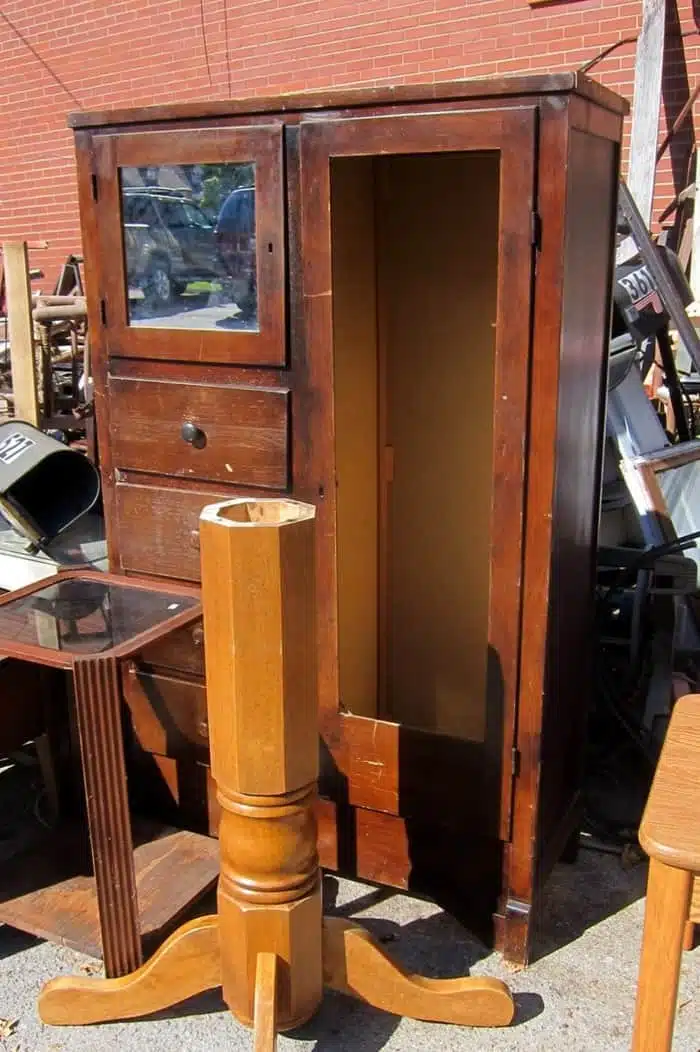 Buying Wood Furniture
I bought the wood wardrobe for $40. Not a bad price. The wardrobe needs a bottom and either a mirror, glass, or something else in the door. I was thinking of taking the door off and adding shelves to the interior.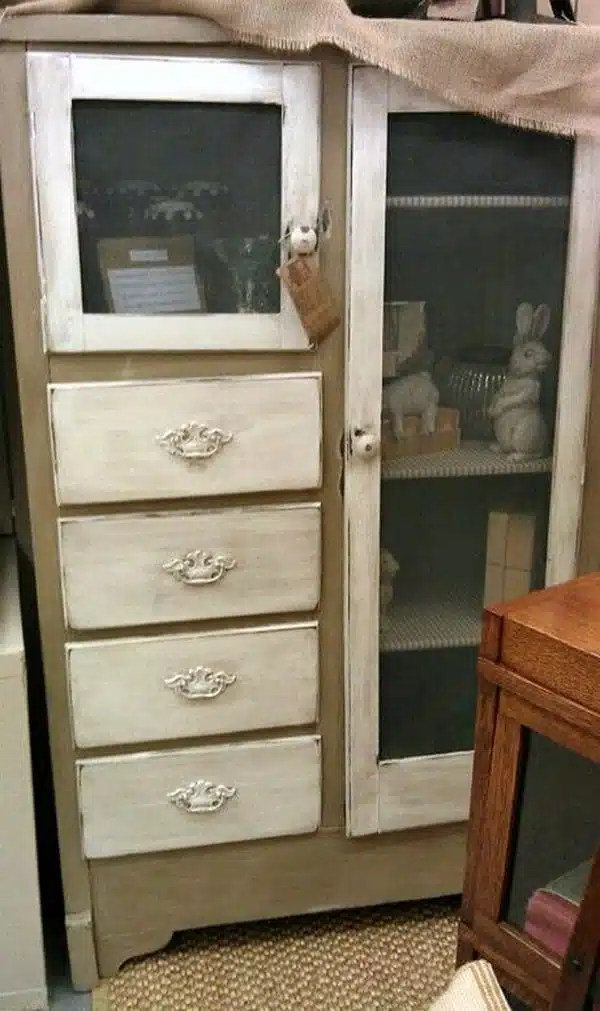 I found this photo on Pinterest. Not exactly what I'm talking about but you get the idea. This one has wire mesh screen in the door. What do you guys think I should do? Just replace the missing mirror or add shelves and maybe leave the door or take it off? I'm open to all suggestions.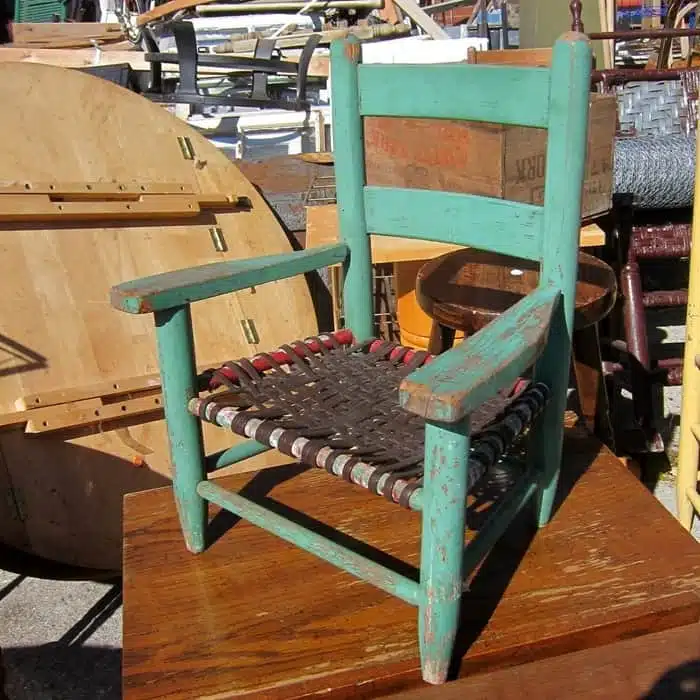 The small child's chair was cute but I didn't buy it.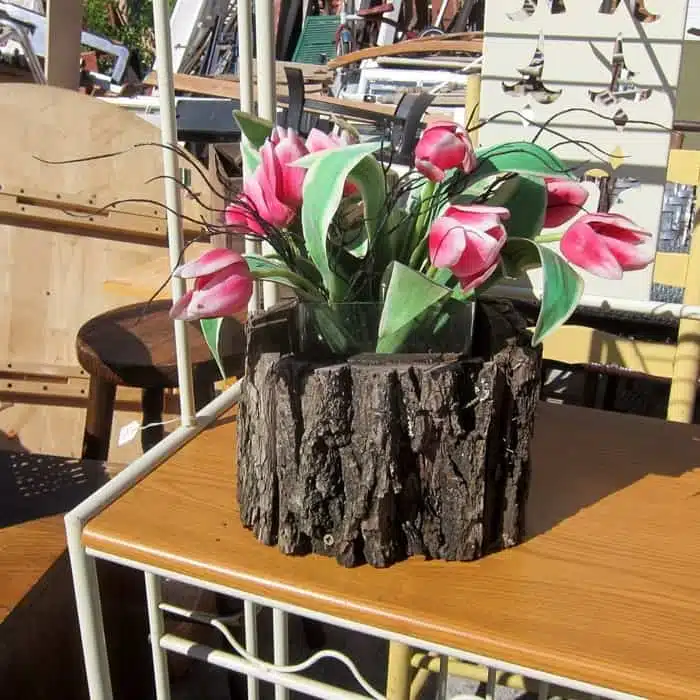 I did buy the tulips and the trunk container. Wait until you see the next photo.
How cute it that. I paid $2 for both pieces. The tulips look real and I love the "trunk" vase. I need to find a Fall arrangement to stick in there.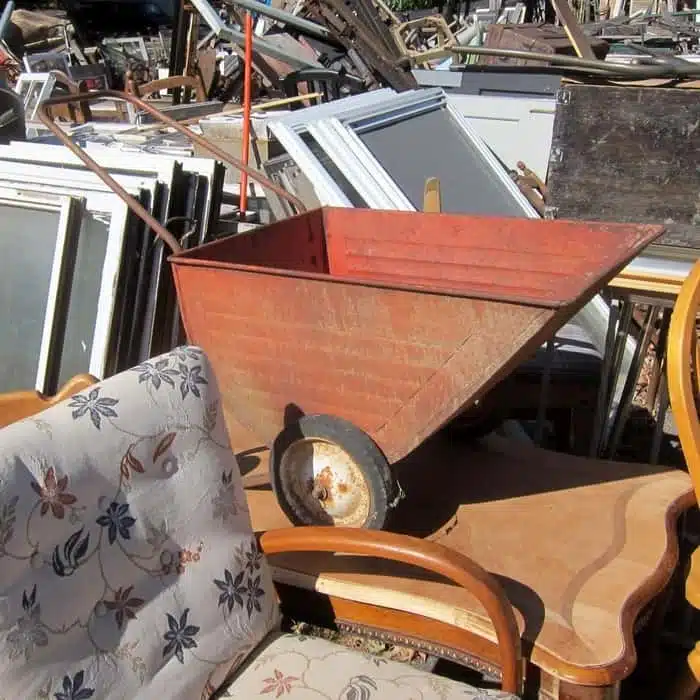 I bought the rusty old wheelbarrow for $15. It's rusted through on the bottom in a couple of places. It would be a great planter. Can you see it filled with pumpkins and a scarecrow?
There are several rooms in the shop and some isles are impossible to get down.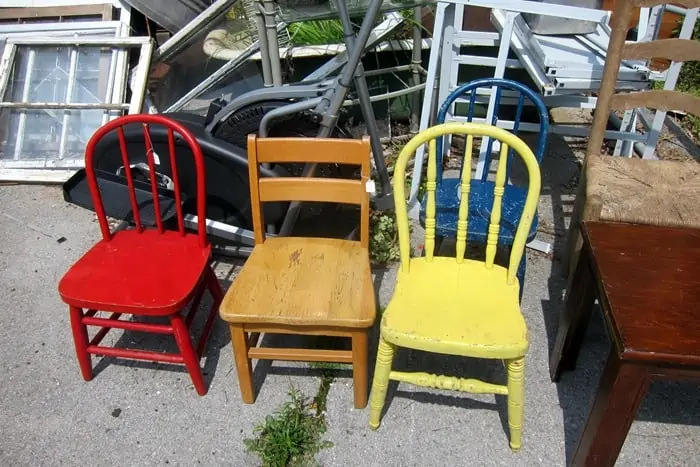 The sisters are slowly clearing isles and straightening stuff.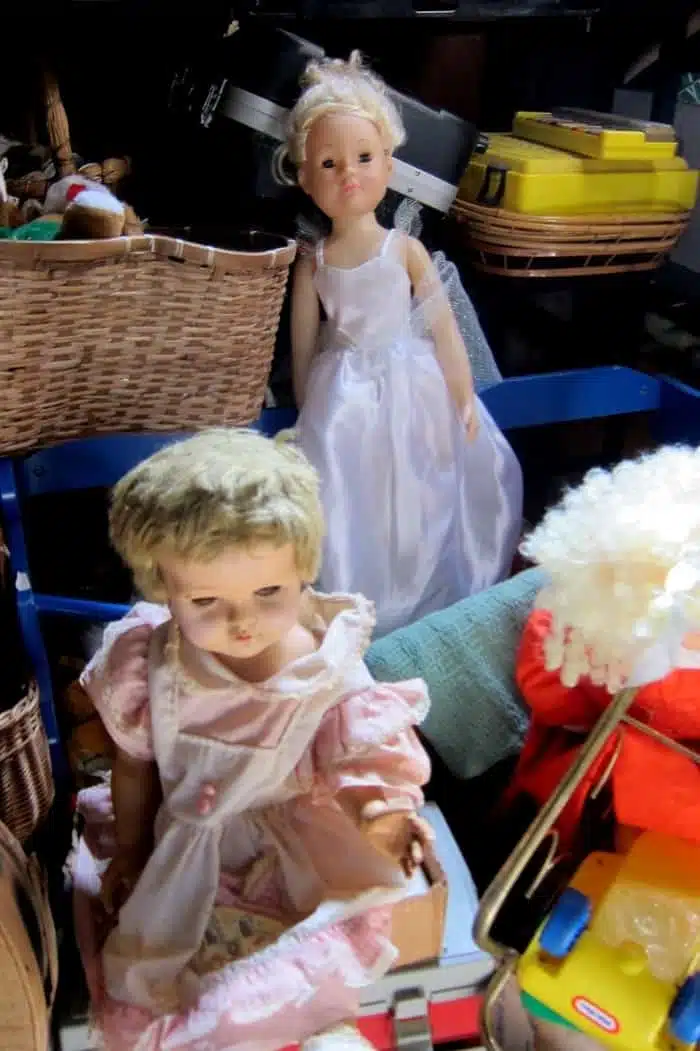 I remember these dolls from my younger days.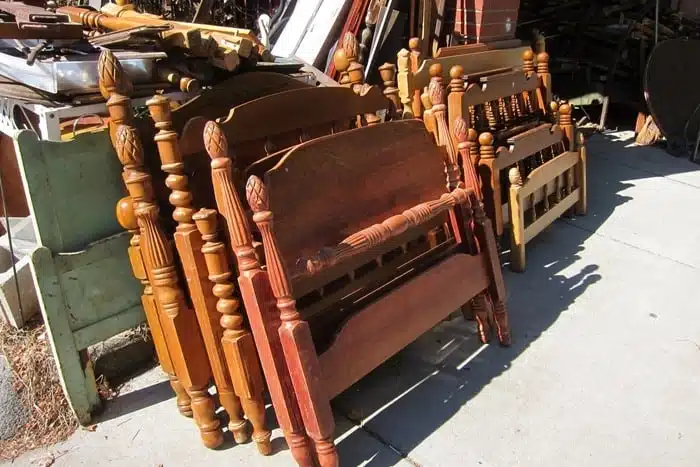 I bought the first pineapple bed in the stack. The bed is a twin and I paid $25 for the headboard, footboard, and rails.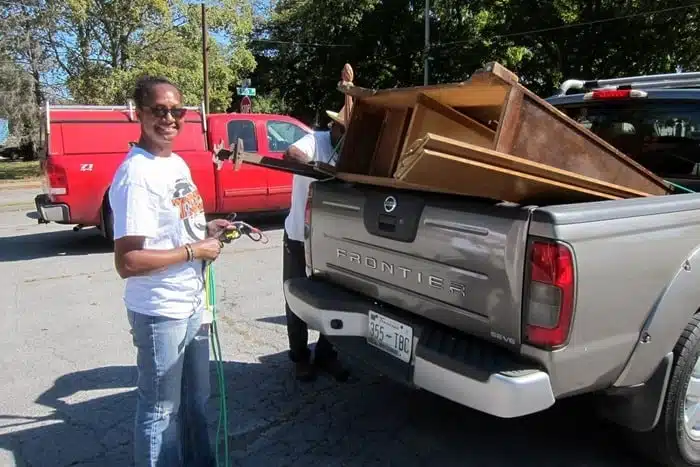 This is Suzette. You may have seen the junk shop video with Suzette. She doesn't mind being on camera.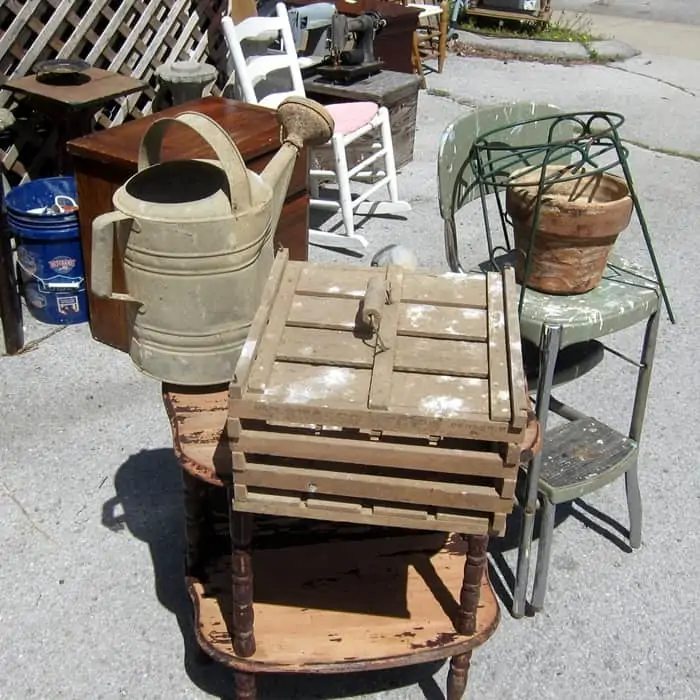 If you missed the video you can see it below……
Junk Shopping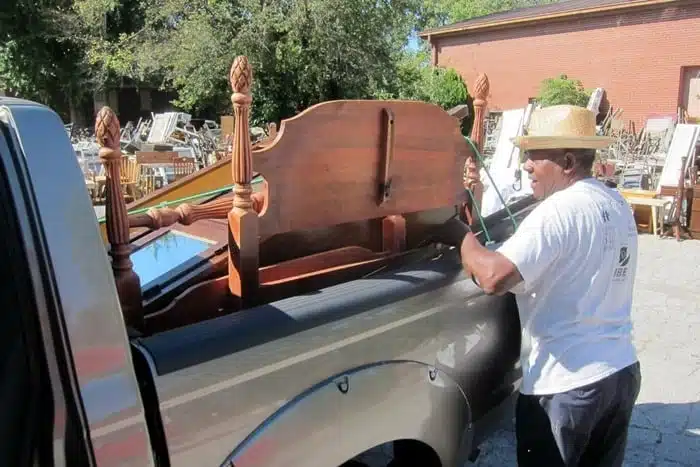 Mr. Butler always loads my purchases and ties them down so when I drive 90 miles an hour down the interstate they don't blow out.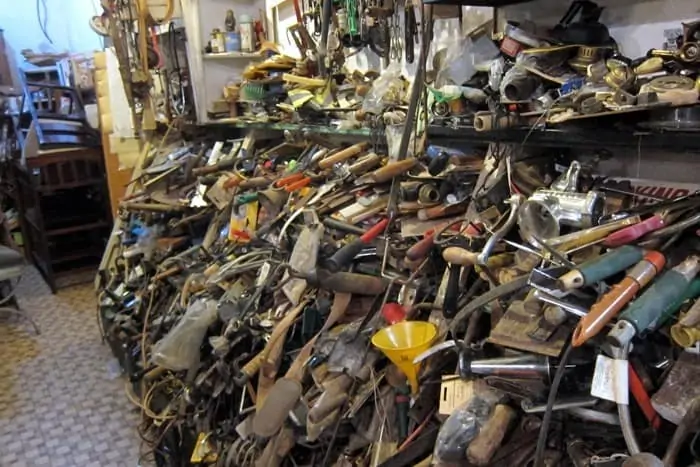 Where you can find my favorite shop…..Butler's Antiques, 17th and Walnut Street, Hopkinsville KY 42240, phone no. (270)885-1521
What do you think of my buys? Any ideas for them? Leave a note please. Thanks for being here, Kathy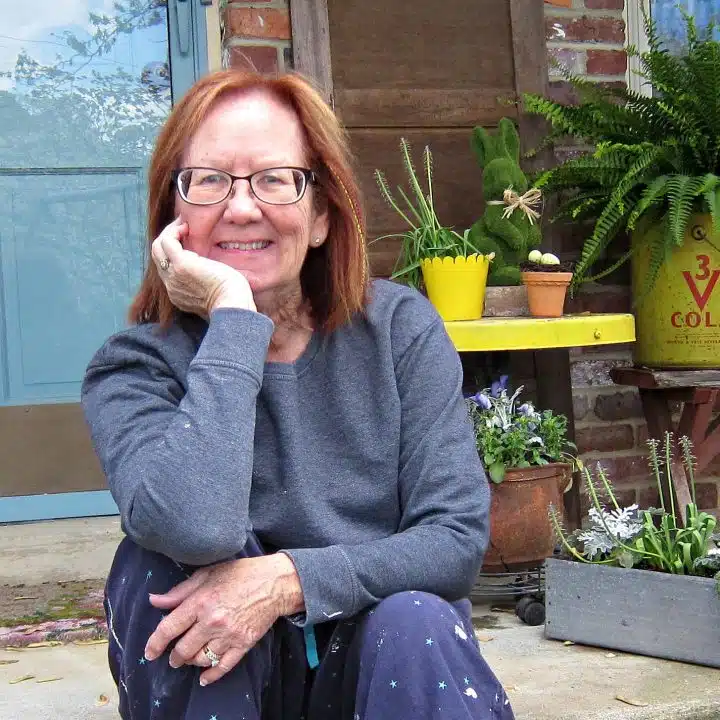 Author: Kathy Owen
Kathy Owen is the founder of the home decor blog Petticoat Junktion where she shares tutorials on painting furniture and upcycling thrifty finds into unique home décor. Her DIY projects have been featured on the Home Depot Blog, Plaid Crafts, Behr Designer Series, and in numerous magazines. Kathy's newest website is HappyHomeDIY.com