We are looking at the best furniture makeovers today.
This vintage dresser is my favorite project from last year. It was hard to choose because I painted several sideboards and I really like those too. I bought this dresser at an auction. I paid more than I should have but I loved the style and the mirror. It's hard to find these pieces with the original mirrors.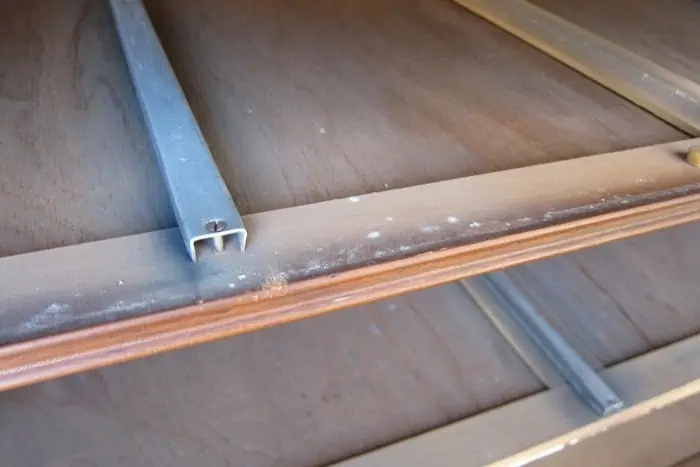 The dresser had a few areas of mildew and mold so I removed all the drawers and cleaned the dresser from top to bottom with a 50/50 bleach and water mix. You can see the mildew/mold in the photo above.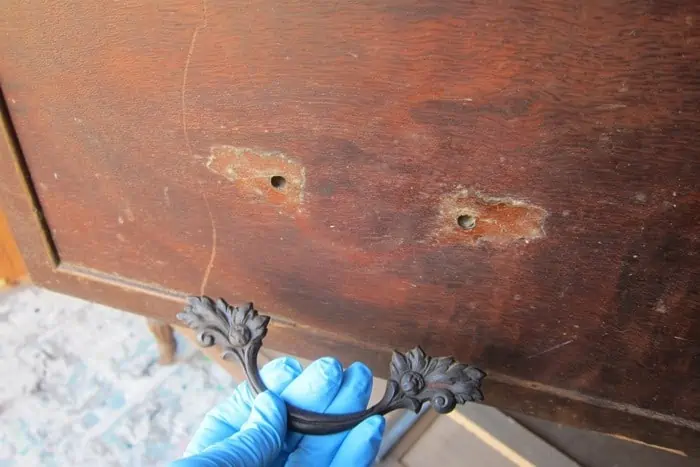 The drawer front was gunky under the drawer pulls.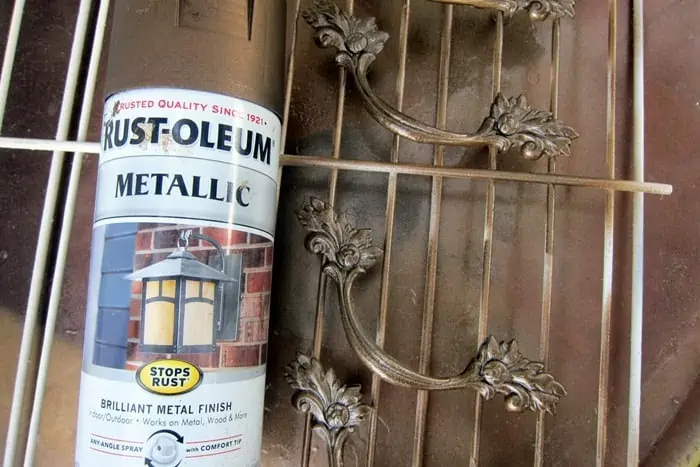 The pulls were dark so I used Rust-Oleum Metallic Spray Paint, color Antique Brass to freshen them.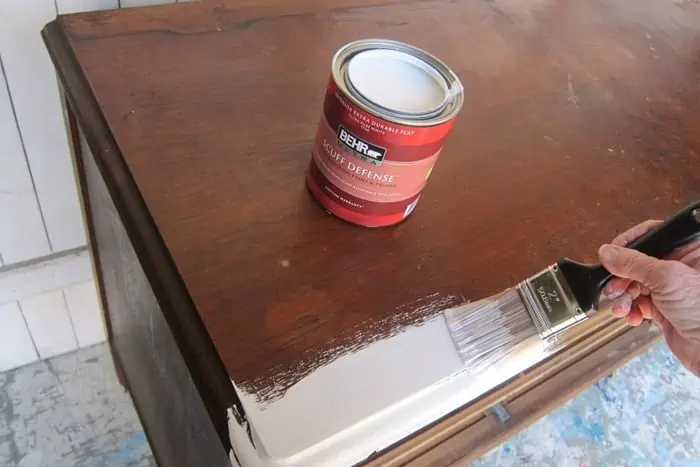 I went to the store and picked out a pretty paint color called Polar Behr because I was out of all my off-white paints. The paint is mixed in Behr Scuff Defense flat sheen paint.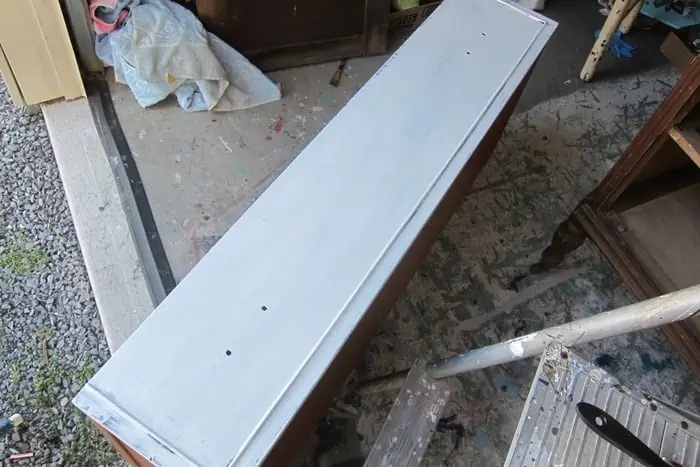 This is how the drawer front looked after one coat of the Behr paint. I really like this paint. It brushes on smoothly and covers well. The only thing is if you want to distress the paint it takes a bit of work. I had to pull out my power sander to distress this paint.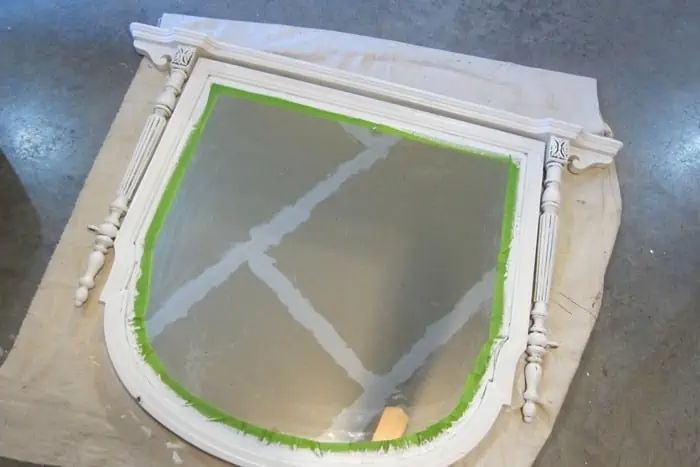 Before painting the mirror I applied Frogtape painter's tape around the mirror where it meets the wood frame. Tip: always remove the painter's tape right after painting before the paint dries.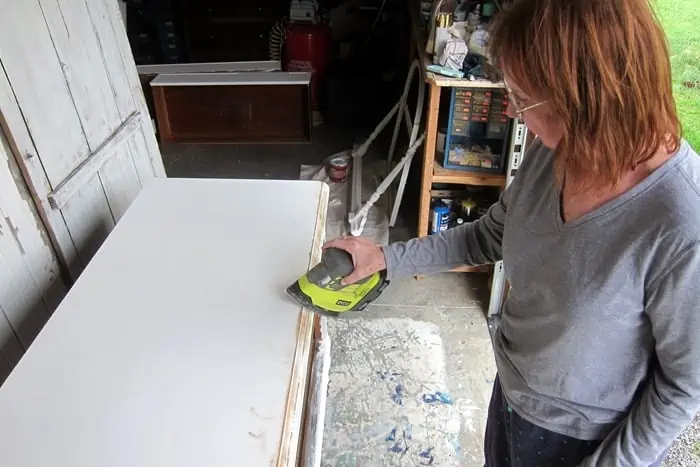 I distressed both the mirror and the dresser and the paint was very difficult to remove. I first started distressing by hand but that didn't work. I pulled out my Ryobi battery powered sander and went to work.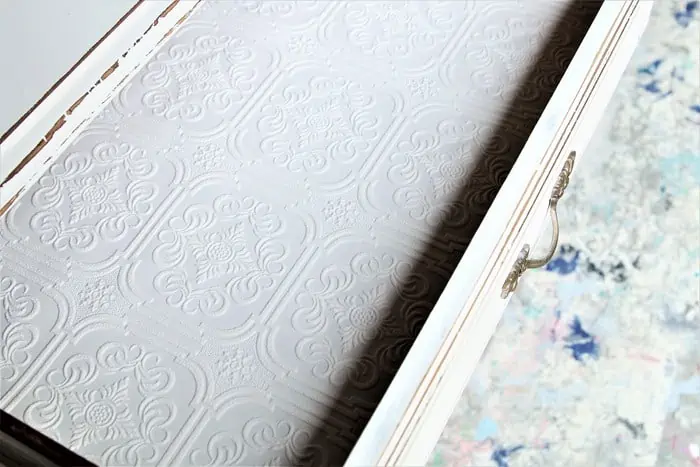 Next, I found a roll of wallpaper with a raised design in my stash of stuff. All I did was cut the wallpaper to fit each drawer and then secured it with double-sided tape. It can be removed if the buyer doesn't like it or wants to change it out later.
The dresser looks pretty fabulous if I do say so myself. It's always difficult to take a photo of a mirror. You have to fight the glare and what the mirror is mirroring! This time the view in the mirror was pretty nice, our flowering Bradford Pear Tree.
Okay, I have to share a second favorite. This sideboard was a mess but it is so cool now. find the project here.... How To Distress And Antique White Painted Furniture
Now it's time to share my favorite makeovers from my teammates. Take a look at the before photos then click the link in the paragraph below the photo to see the makeover.
This dresser makeover is by Christy, Confessions of a Serial DIY'er. She always goes all out on her makeovers and this is a great example of her work. Christy added a transfer, lined the drawers, and sanded and buffed the wood....it makes me tired just thinking about all that work. You guys know I'm a lazy DIYer. Find this beautiful makeover with all the details here.....Serpentine Dresser.
My friend Denise, Salvaged Inspirations, did a lot of work on the table pictured above. It now has a two-tone finish and the makeover involved a lot of sanding. I love the new look......stained wood paired with dark paint. Take a look at the Console Table Makeover here.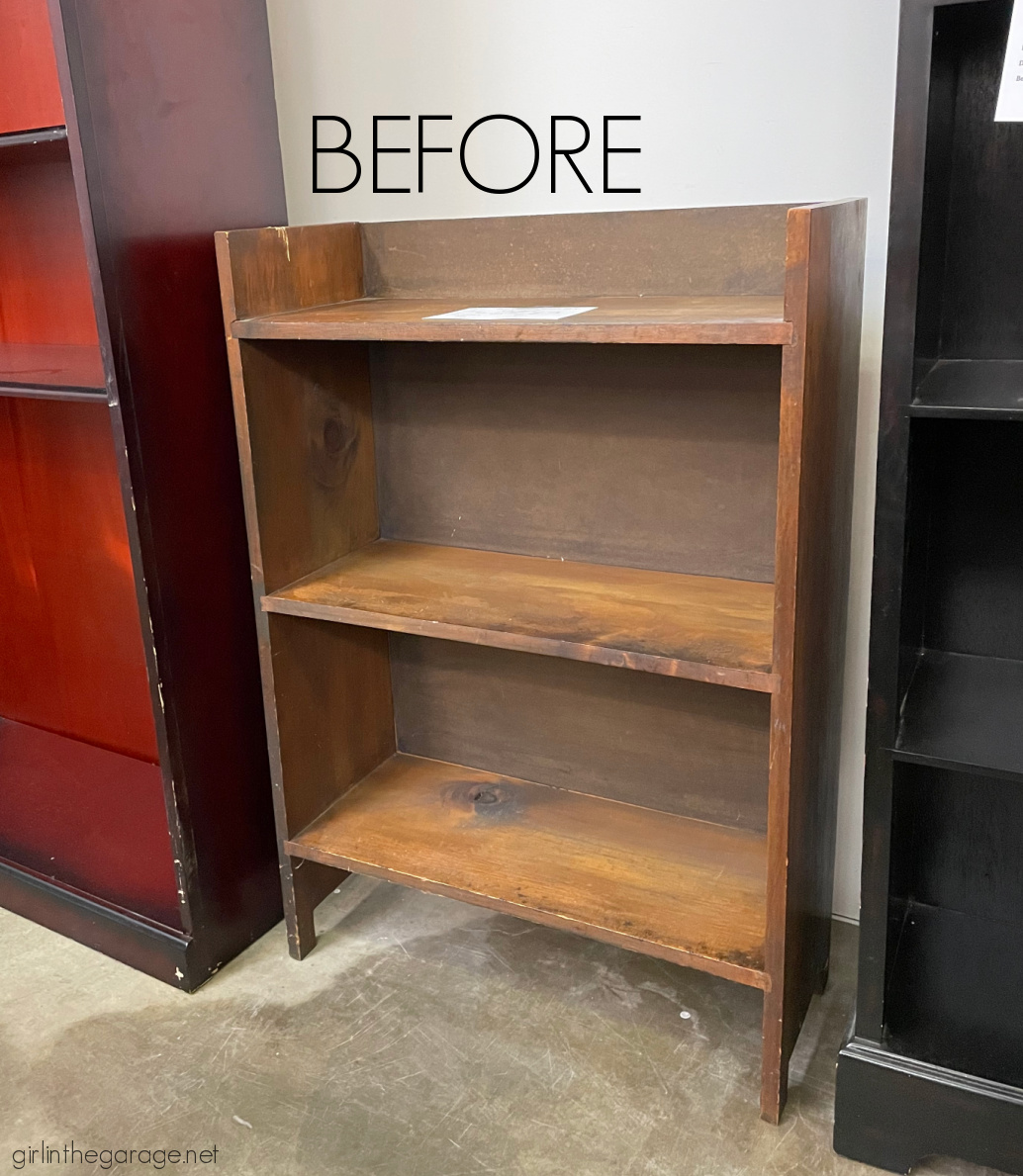 Stencil projects are a favorite of mine. Jen, Girl in the Garage, outdid herself on this one. I love the colors she chose for the stenciling. See her project here.....Stenciled Bookcase.
Now skip over to their blogs and see what they selected as their favorites of the year. I'm curious to see which of my projects they selected as their favorite! Just click the links below..
Confessions of a Serial DIY'er
Salvaged Inspirations
Girl In The Garage
If you want to review all of my furniture fixer-upper projects from this year and select your favorite just click here....Petticoat Junktion Furniture Fixer Upper Projects 2022. You can email me at kathy@petticoatjunktion.com
As always thanks for being here, Kathy
Author: Kathy Owen (Petticoat Junktion)
Kathy is the founder of PetticoatJunktion.com, a home décor blog focused on repurposing and upcycling furniture, old hardware, rusty stuff, and thrifty finds into unique home décor. Kathy's projects have been featured on the Home Depot Blog, Plaid Crafts, Behr Designer Series, and in numerous magazines. Read more about Kathy here.