I got a lot of stuff last week. I have things from the junk shop and an auction! I have everything from furniture to antique coffee grain scales. Let's get started with the show.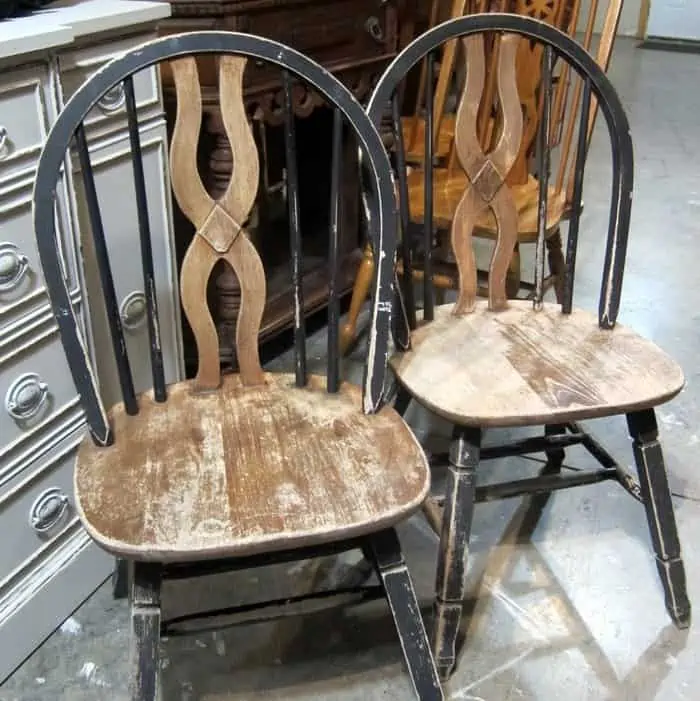 This pair of chairs look kind of ratty but they are sturdy and I thought the backs were really cool. I've already painted one of them. It turned out great and I hope you get to see it this week. Depends on how productive I am. The chairs were $5 each.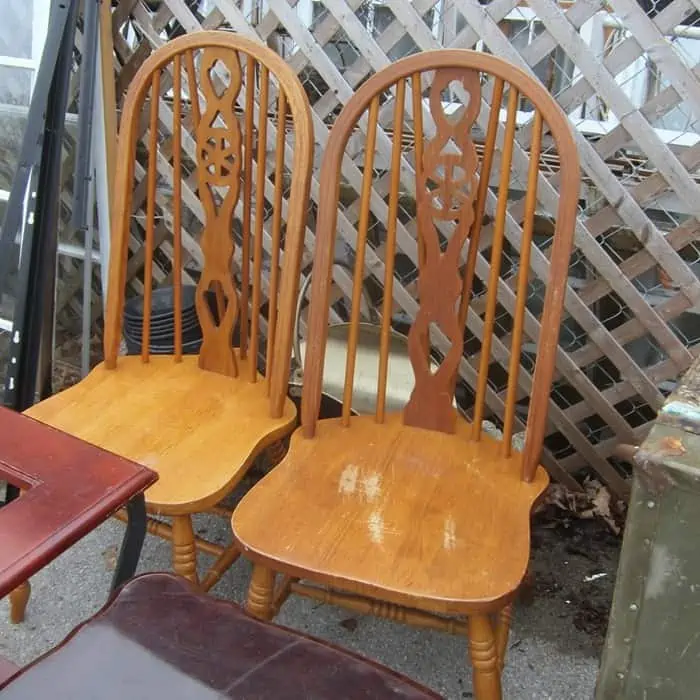 I also got these chairs. I really hate to paint chairs but they sell well.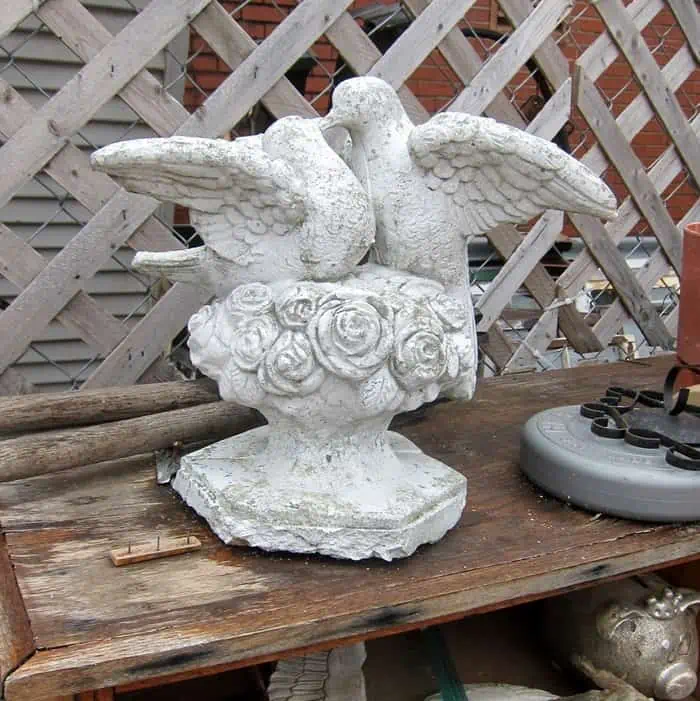 These love birds lawn statue is too perfect. Price was $5.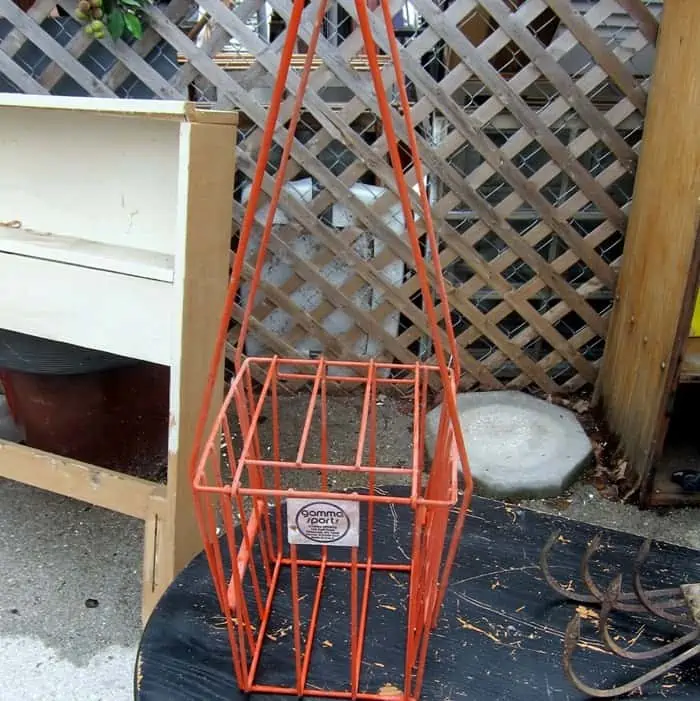 Ball basket for $3. Wish I could think of something cool to do with these.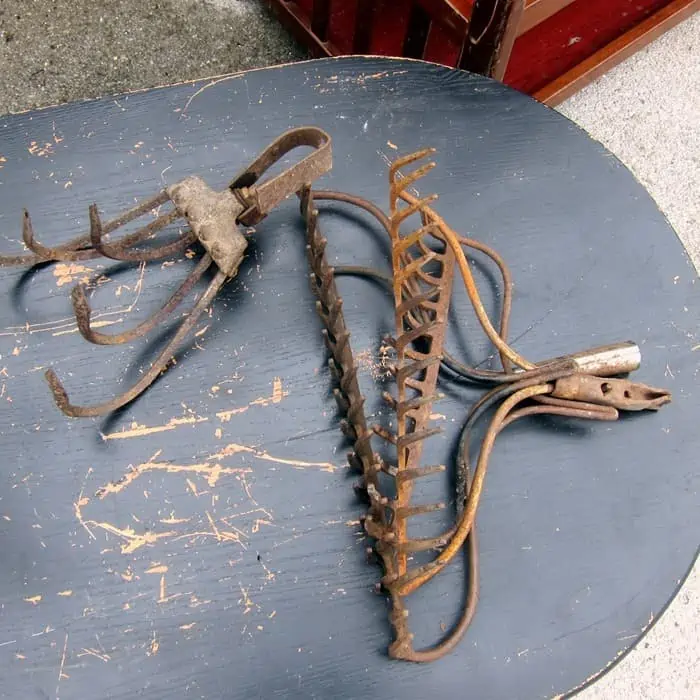 The rake heads make great necklace hangers. I cleaned them up with Howard's Feed n Wax.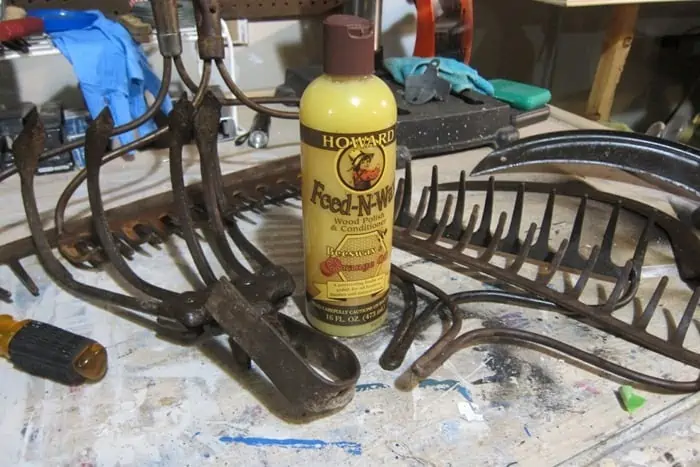 The Howard's Feed n Wax is for wood and wood furniture but I use it on all kinds of things.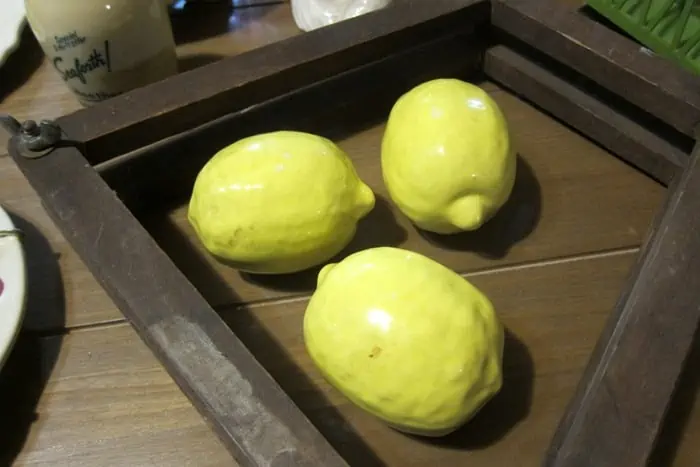 Love these glass (?porcelain) lemons. I plan to coat them with glue then sparkly sugary looking glitter. We will see how they turn out. I also bought the tennis racket wood thingy.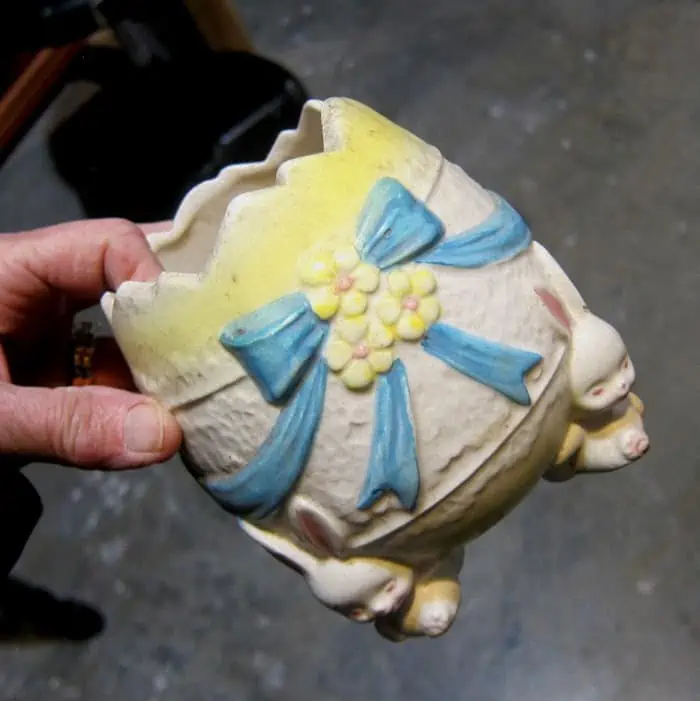 I always search for seasonal things and the egg, rabbit, flower pot is too cute.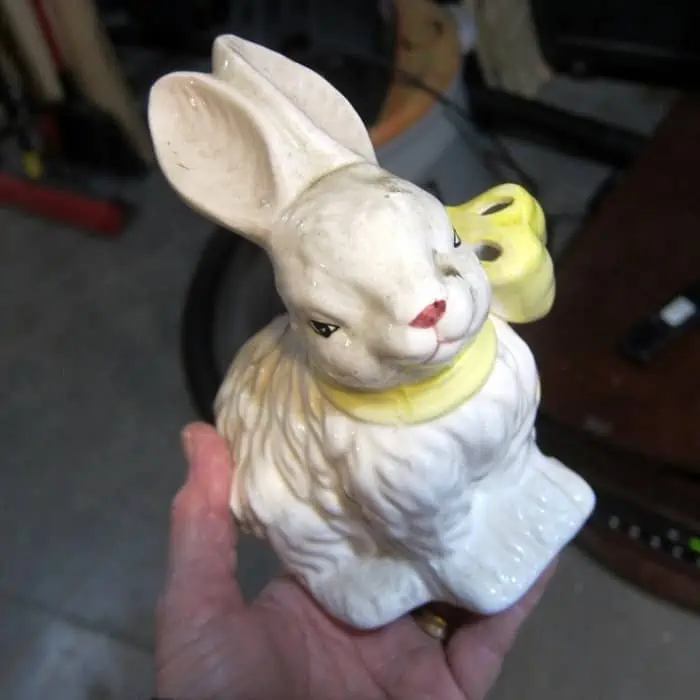 The rabbit with the yellow bow would be perfect in an Easter or Spring display.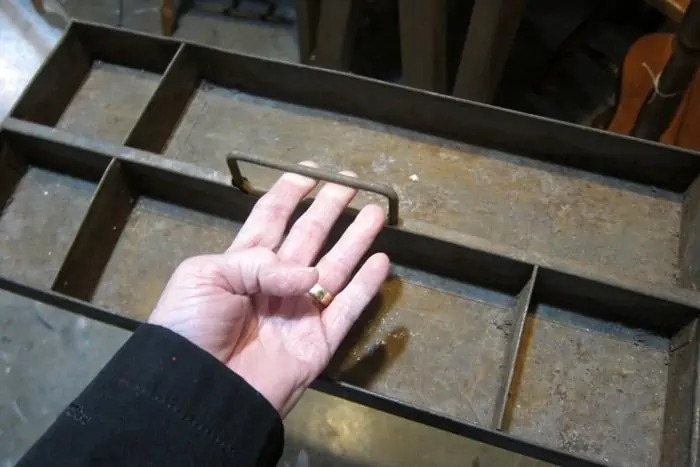 You guys know how I love rusty metal stuff and this metal tray with cool handle that insets into the tray was impossible to pass up for $3. I cleaned it up with the feed n wax too.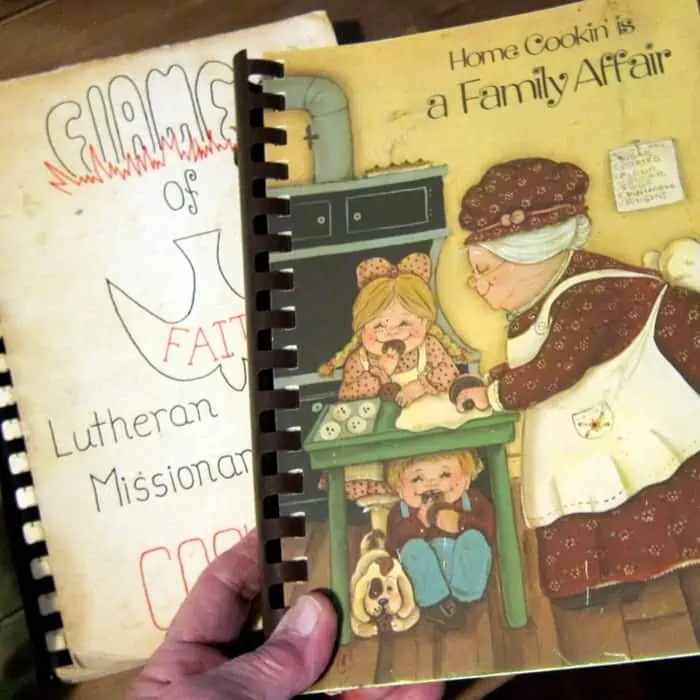 I bought the two cookbooks for $5. I love looking through these old cookbooks. They have the best recipes.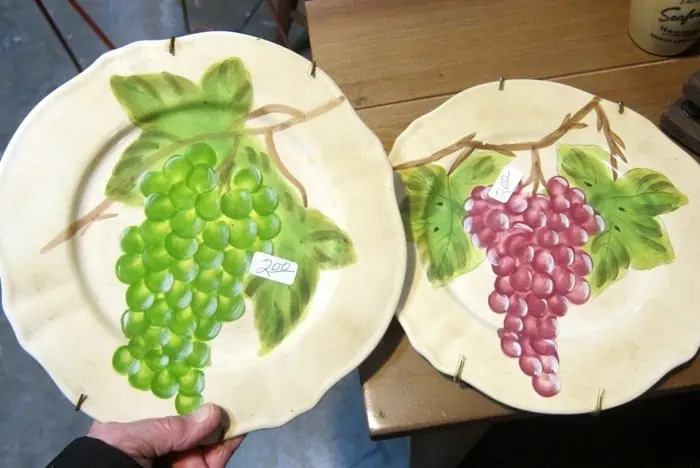 The pair of grape plates came with wall hangers attached. The plates were $2 each and you can't even buy the hangers for that.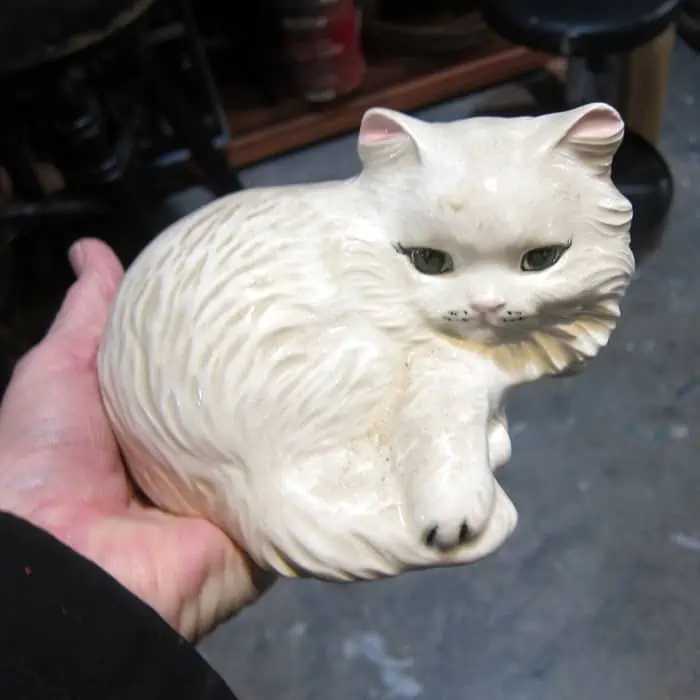 Cute little kitty cat. I bought a lot of different things this trip because I need small stuff to sell in my booth.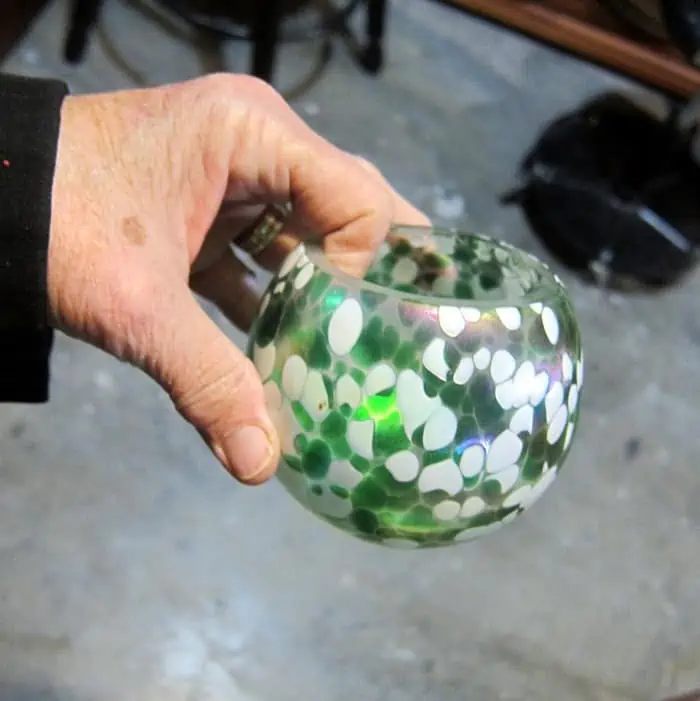 Votive candle holder. This is for me. Love the green.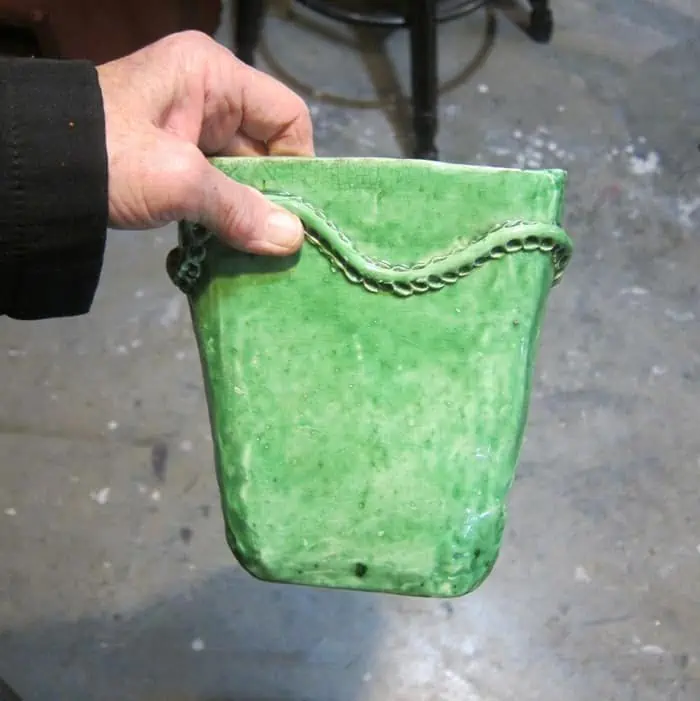 The green handmade pottery vase is also for me.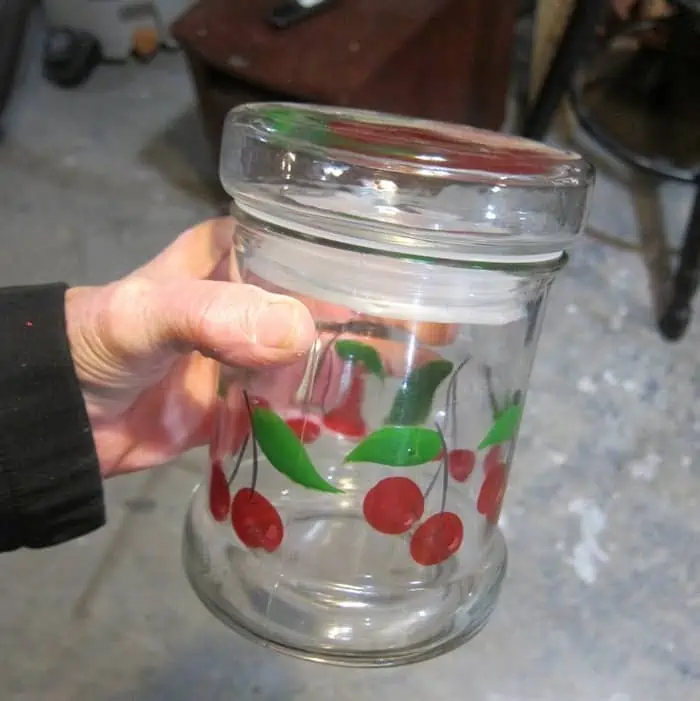 Cute container with cherry design on lid and jar.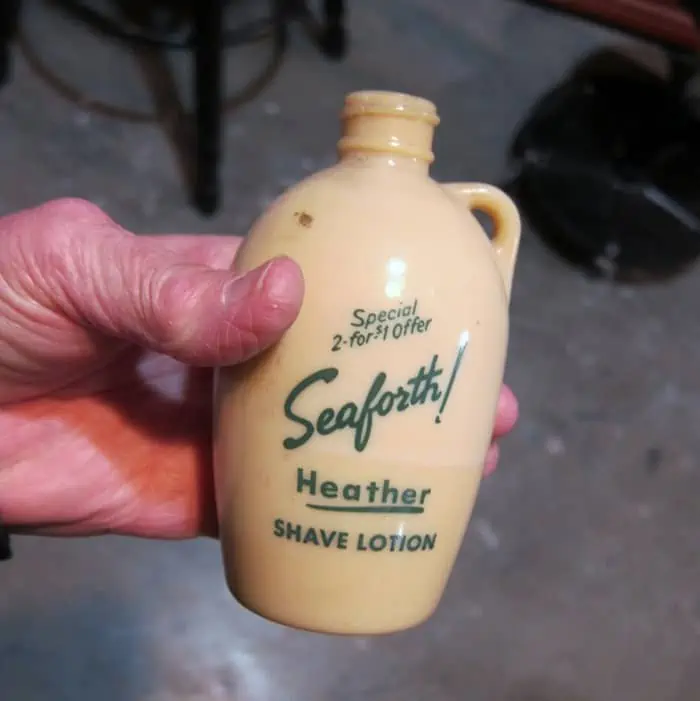 Old shaving lotion bottle. Never heard of this brand, Seaforth.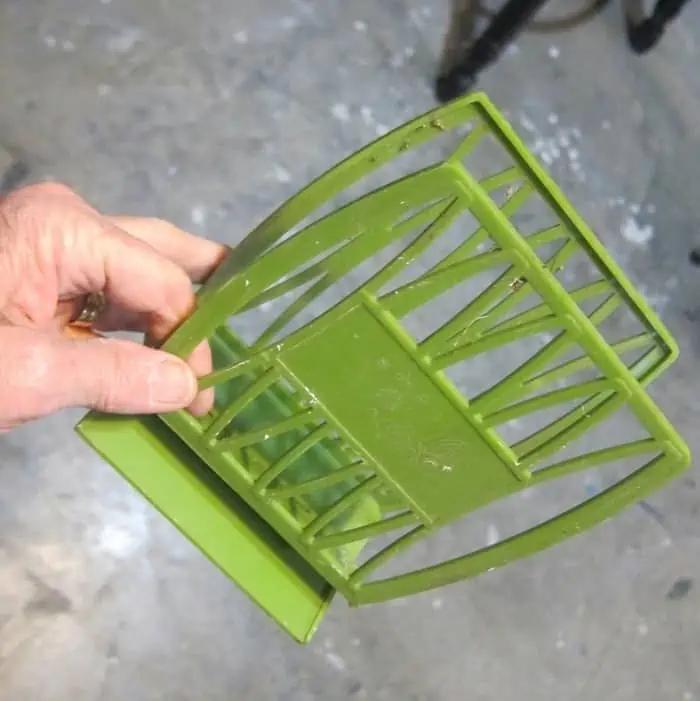 Vintage plastic napkin holder. This looks like the ones they used to have in restaurants.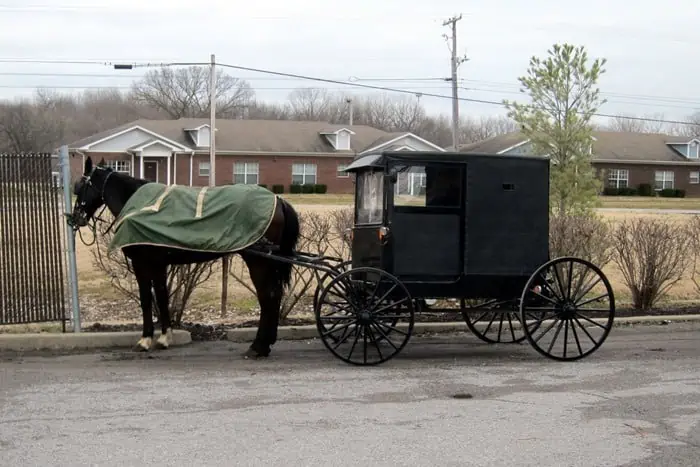 I always stop at the Goodwill store when I head to My Favorite Junk Shop in Hopkinsville, Ky. Some of the Amish from the area were shopping the Goodwill too.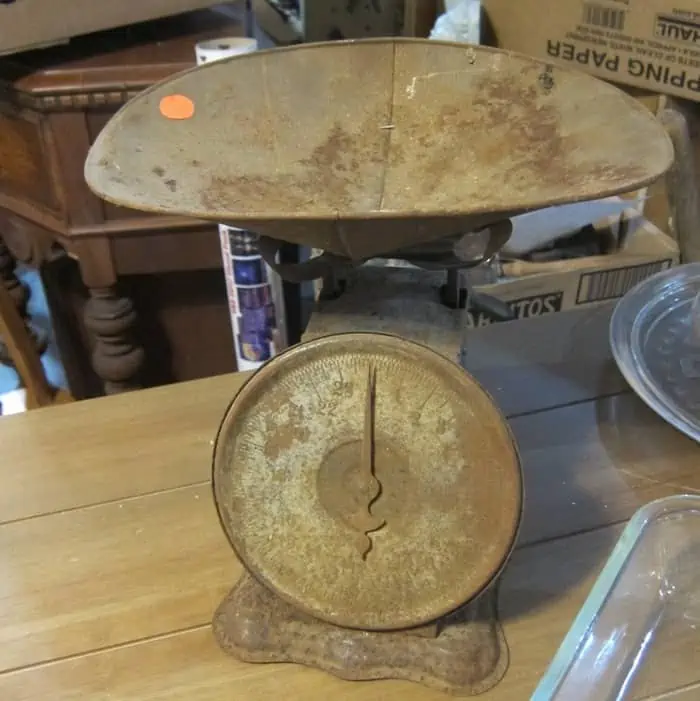 The next few treasures are auction buys. The scale above is an antique Rev O Noc Coffee Grain Scale. I bought in in a box lot of stuff for $7.50.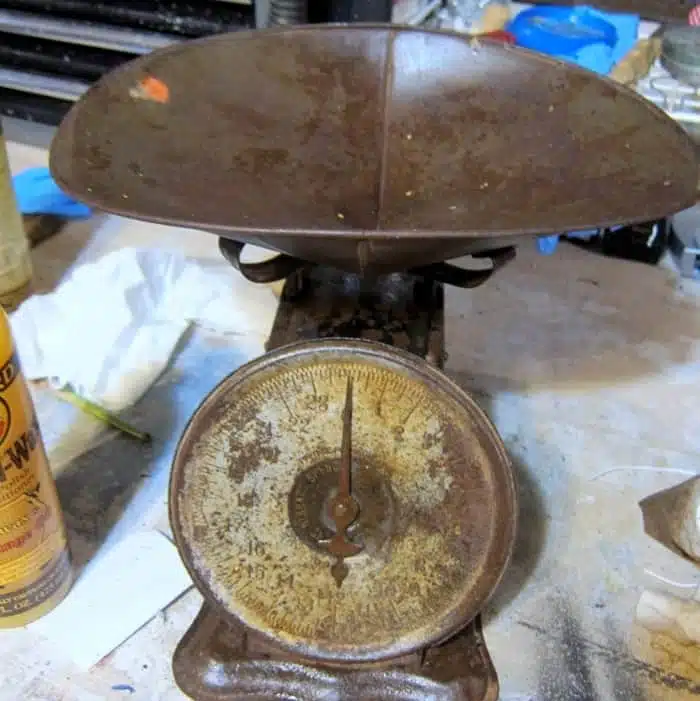 I cleaned it up with guess what……….Howard's Feed n Wax (find on Amazon here).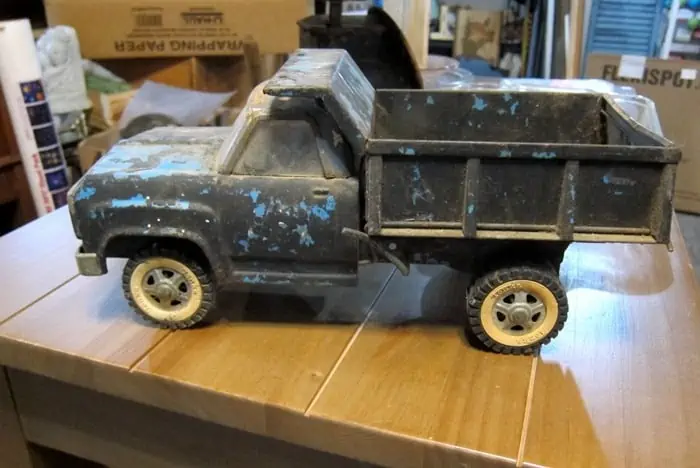 The old toy truck was in the box lot too. I plan to put a flower in the bed of the truck when Spring gets here. It will be on the front porch with all kinds of junky decor for Spring.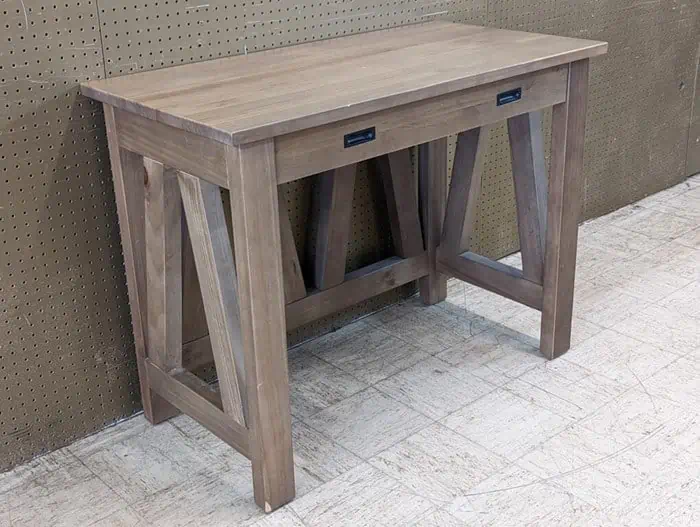 I also got this desk at the auction. It was $45 and the original price from the At Home store was $269. I will sell this in the booth just like it is. I had a few more things I bought but that's probably enough photos for you guys. Did you have a favorite thing? Leave a note if you have time and see you tomorrow, Kathy
Author: Kathy Owen (Petticoat Junktion)
Kathy is the founder of PetticoatJunktion.com, a home décor blog focused on repurposing and upcycling furniture, old hardware, rusty stuff, and thrifty finds into unique home décor. Kathy's projects have been featured on the Home Depot Blog, Plaid Crafts, Behr Designer Series, and in numerous magazines. Read more about Kathy here.